The MINI Plug-In Hybrid (PHEV) In Final Stages Of Development
Auto News The first plug-in hybrid Mini is nearing the final stages of its series development – aiming to combine Mini's fun driving nature with zero-emission motoring.
The Mini PHEV will feature a combustion engine and an electric motor enabling purely electric propulsion for the first time in a Mini. The electric motor transmits its power to the rear wheels, the combustion engine to the front wheels – effectively making the Mini PHEV an all-wheel drive vehicle.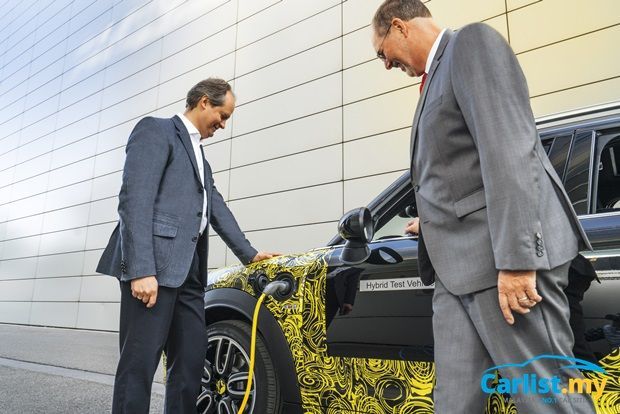 The Mini PHEV's intelligent energy management is also linked to the Dynamic Stability Control (DSC), therefore, traction and drive stability are optimised via the drive system. If any risk of drive slip is detected, the second drive unit is activated to provide additional traction when starting off or ensuring a high level of steering precision and stability.
Visually, there's not much difference from the existing petrol or diesel models. The only variation being the charging socket for the high-voltage battery which is integrated into the left side scuttle panel.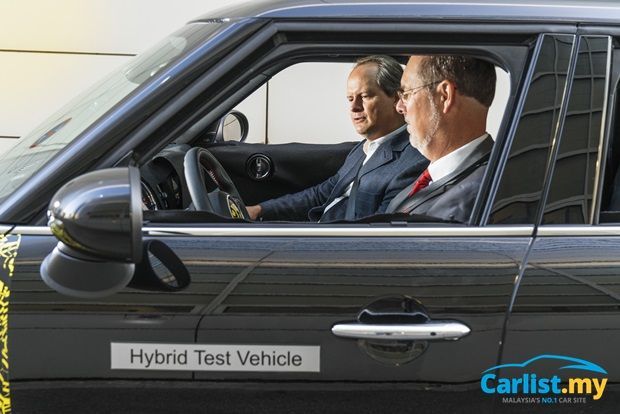 On the inside, the start/stop button in the centre of the dashboard now glows yellow instead of red during start-up. However, the Mini PHEV will remain silent as the hybrid model always starts in electric mode. The rpm counter in the instrument cluster on the steering column has been replaced with a power display.
The hybrid Mini makes full use of the electric motor's entire torque, which is available right from standstill. The electric motor draws power from a high-voltage battery is situated under the rear seats.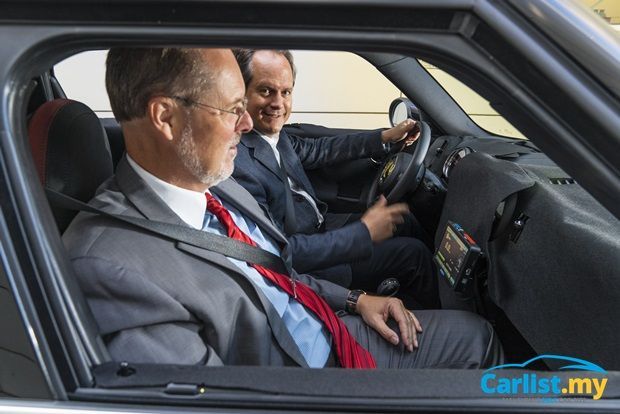 Three drives modes are on offer in the Mini PHEV:
AUTO eDRIVE - standard mode permits speeds of up to 80 km/h
MAX eDRIVE - allows driving speeds of up to 125 km/h
SAVE BATTERY: Combustion engine powers the car whilst at the same time, the high voltage battery can retain charge or recharge via a generator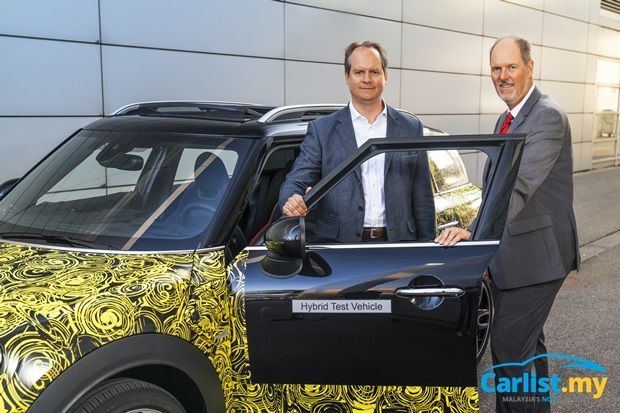 The chassis and suspension setup are largely unchanged from the conventionally driven model variants. The 'eDrive' components are positioned very low down at the rear, giving the car a relatively low centre of gravity and distributes weight is evenly between the front and rear axle.
Head of Mini brand management Sebastian Mackensen adds, "With this model we want to convince Mini customers of the benefits of hybrid drive, and impress everyone who already has hybrid driving experience with Mini's unique go-kart driving feel."
---
---
---
Comments