Review: Proton Persona - Punching Above Its Weight, Mostly...
Reviews We recently organised a B-segment shoot-out as it obviously is a very popular segment here in Malaysia, both for single young executives or even small families. The sole representative from Malaysia was of course the Proton Persona Premium CVT which I had the honour of commandeering and I'm proud to say it held its own!
---
Now just before you get into the meat of this review, do us both a favor and go check out our B-segment shootout here and then come back to this review of the Proton Persona facelift.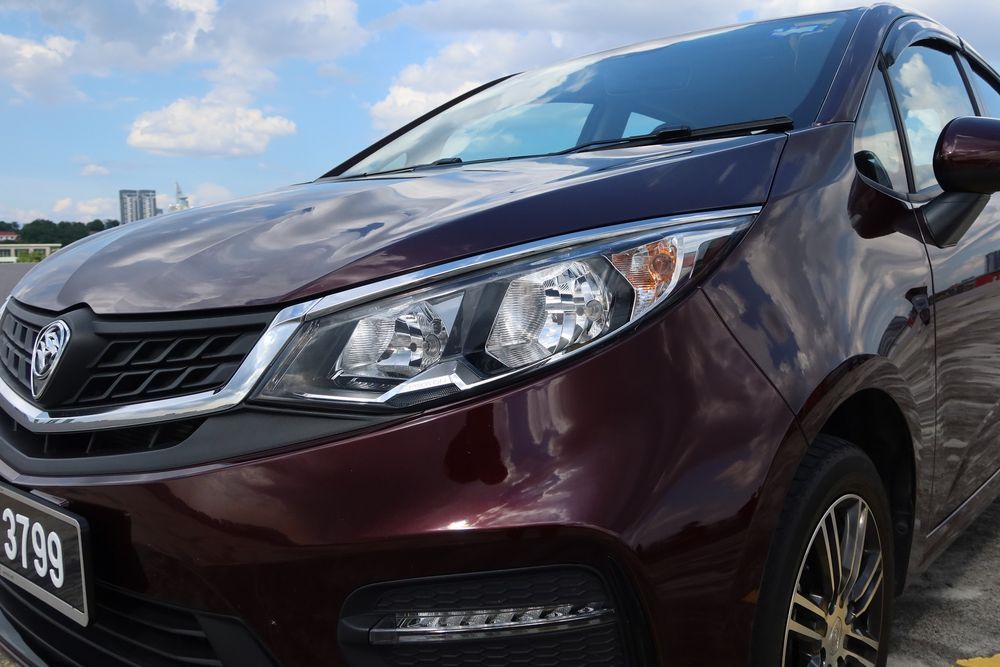 Specifications:
Engine: 1.6-litre VVT four-cylinder engine
Horsepower: 107 hp at 5,750 rpm
Torque: 150 Nm at 4,000 rpm
Transmission: Punch CVT
Drive: Front wheels
Safety: 6-airbags, ABS with EBD and brake assist, Stability control, Rear ISOFIX child seat anchors, Electronic Stability Control, Traction Control System, Hill Hold Assist, Reverse camera with dynamic guide lines
Price: RM53,700 (including SST, excluding road tax and insurance)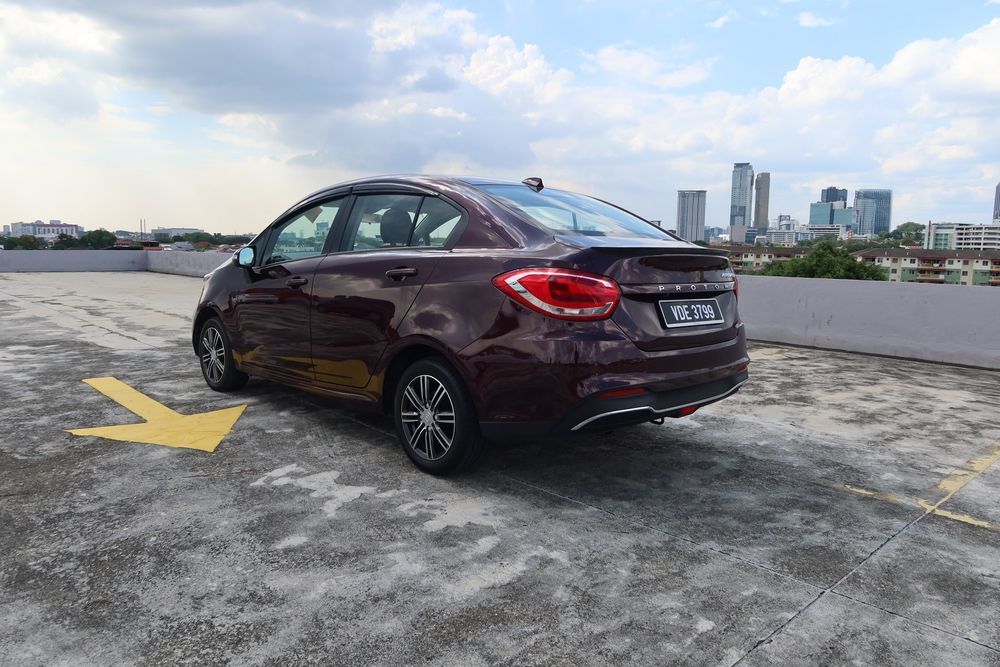 I generally almost always punch for the underdog, also there's a bit of a juara Malaysia in me, a sense of pride for almost anything Malaysian so the Persona was the logical choice for me, especially in the context of the B-segment shootout.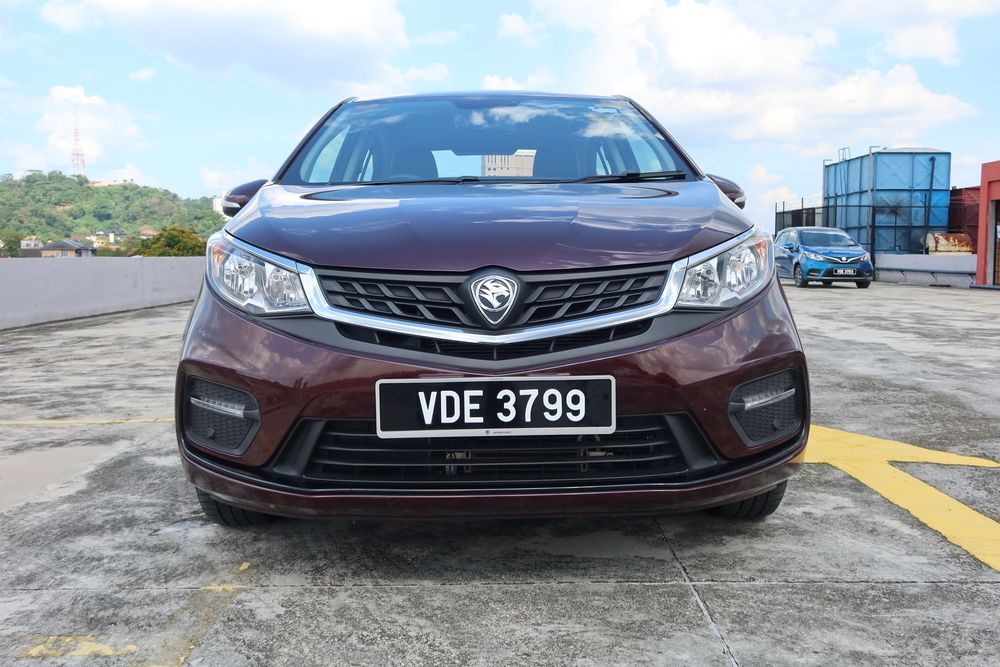 But taken on its own merit, as a standalone review, is the Proton Persona worthy of your consideration in the RM55k bracket seeing as how you've got the Bezza, Myvi, Iriz, Saga as well in the mix - ignoring segment, body style and to a certain extent price.
I'm not convinced that it is the best option given the others listed above but it does have its qualities.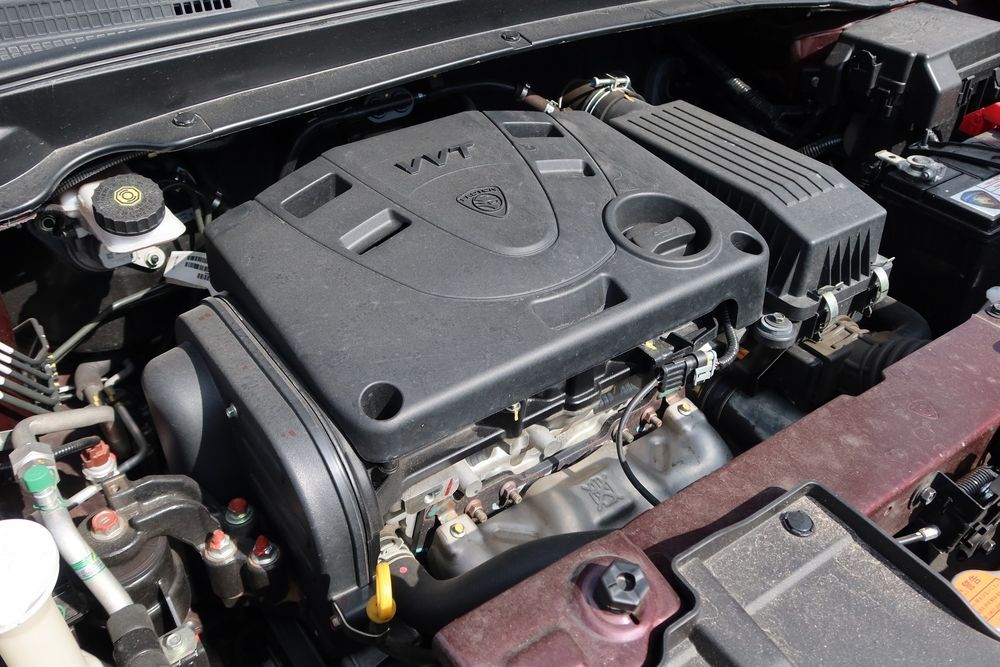 Its zippy! I was quite taken aback by how well it handled even at speeds of between 90-110km/h. Steering was direct, torque was sufficient and it was dare I say it, FUN! It certainly took me by pleasant surprise at how well it managed to cilok, slow down and pick up speed again. It was very composed around some swervy roads or tight corners. I never had the impression that the car was going to step out of line. A very capable city run-about vehicle. I will however swap it for 16-inch wheels with some stickier tyres for better handling and less tyre roar if I ever bought one.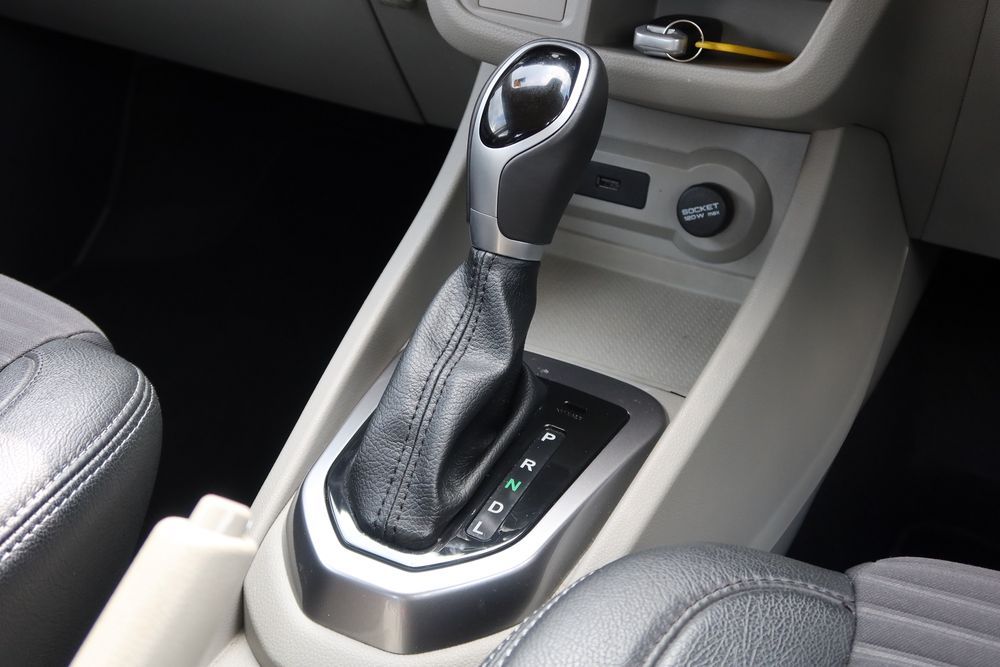 Now we come to the Proton Persona's Punch CVT. Unrefined, noisy, whiney - are only some of the adjectives that has been thrown at it and while all of that 'may' be true, for 90 percent of us 90 percent of the time it is negligible, heck I bet you won't even notice it. Yes, at times it was sluggish, at times it offered too low a ratio but that was more the exception than the norm. Put the Persona in D, point the steering wheel and it will go where you want it to.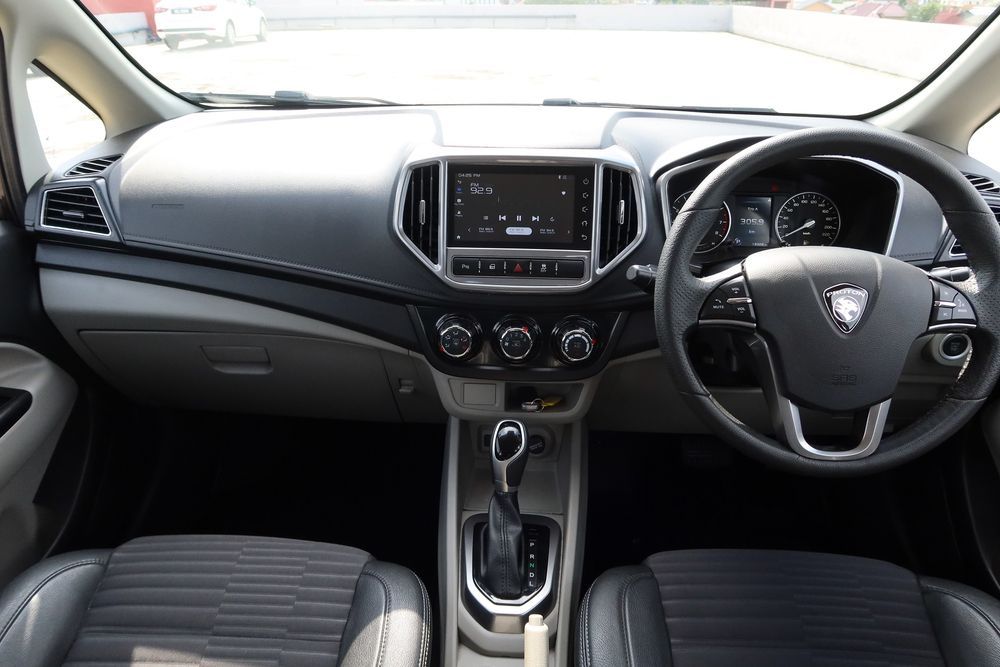 It's comfortable enough. The part-leather upholstery never felt squishy or too hot to sit in even after being parked for more than two hours under our scorching heat. Over long distances in excess of three hours, you might start to feel a little uncomfortable but that's more than can be said for the Proton X50, it's lack of thigh support had me bum aching within an hour. Rear occupant room is wide, airy and perfect for two. Generally in almost any sedan, regardless of price, you're most comfortable with two in the rear, sure you could fit three but you are going to feel a little squished over long drives. Its 510-litre boot space will carry your scooter, two luggage bags, tennis bag and pet dog with ease. Watch this video here if you don't believe me.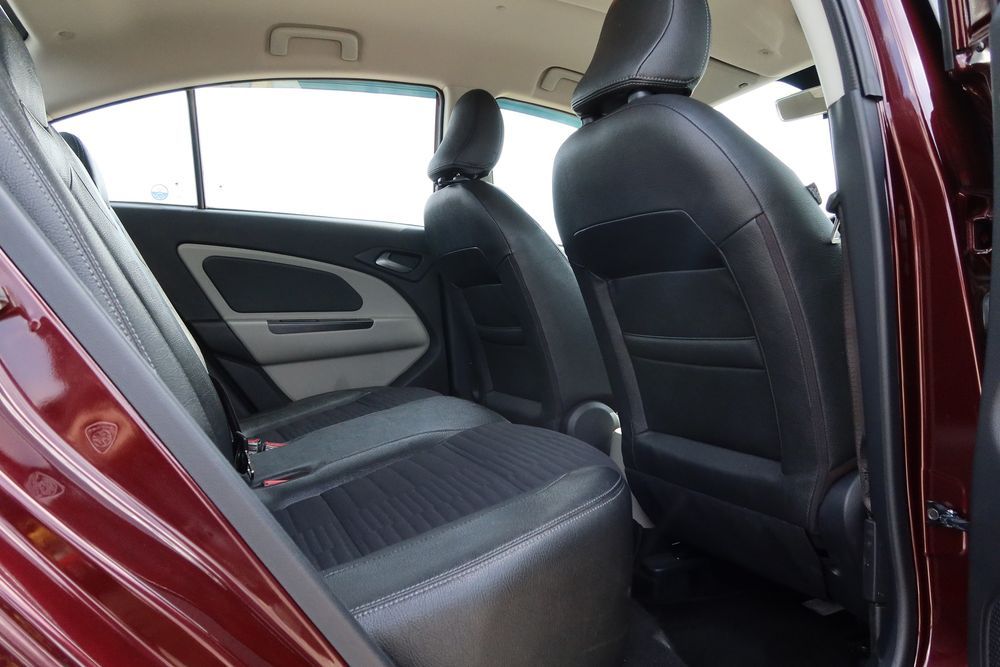 The Proton Persona has an ASEAN NCAP 5-star crash safety rating. For a car with its price tag, the safety features are impressive. Of course, you could argue the Bezza AV comes with ASA 2.0, is also NCAP 5-star rated, is cheaper at just under 50k but let's bear in mind, it is also smaller. If size is of lesser importance than safety, then the Bezza is a very good proposition.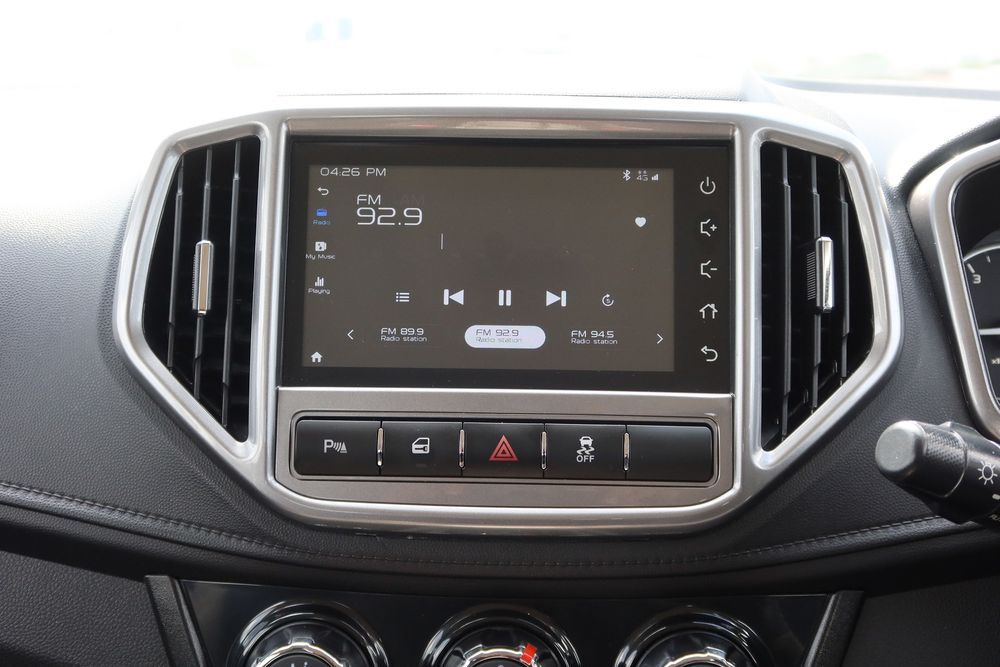 The 7-inch infotainment touchscreen unit was easy to maneuver and use. Connecting my phone via Bluetooth took all of 30 seconds. The sound emanating from the four speakers was clear even turned up loud, there was no 'cracking' of the speakers nor did it sound tinny. Again, more than adequate for us non-audiophiles who just like streaming their own music of choice while on the road.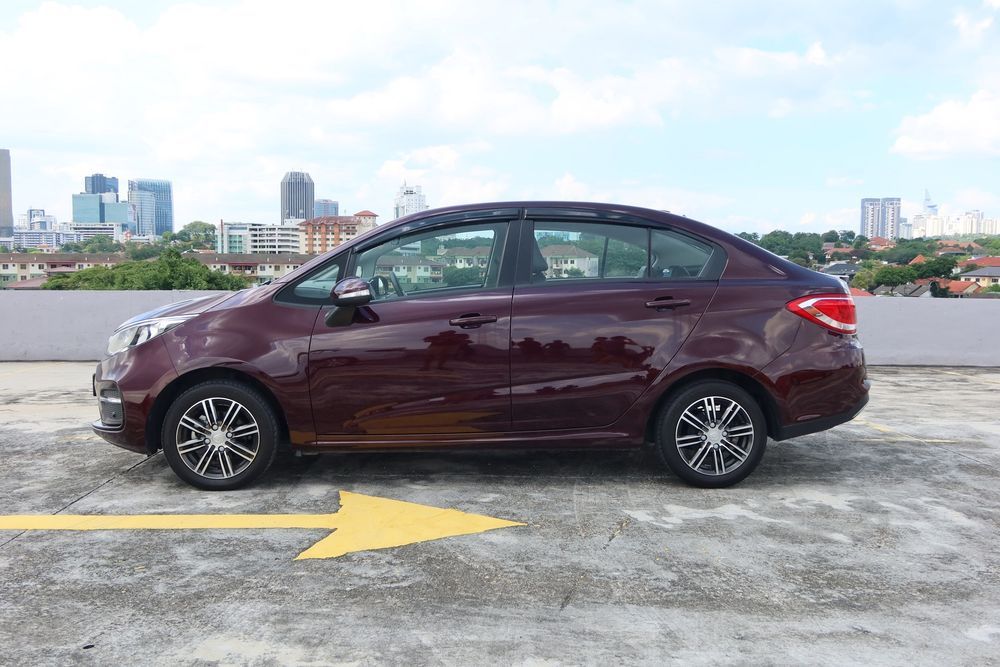 All throughout my time with the Persona, my biggest gripe was the sound that permeated the cabin at highway speeds but hey turn up the volume and 'whoosh' it disappears. There really is nothing else that I found that annoyed or bugged me about this little B-segment sedan from Proton. Is it my favorite Proton sedan? No, that belongs to the Saga but the Persona is a good enough sedan for someone looking to spend about RM55k for a car that can take you around the city and still manage the occasional balik kampung trips with ease. And maybe that is all it needs to be.


For more latest car news, reviews, car buying guides and videos visit us at Carlist.my Auto News.
Check out all the best new & used car deals in Malaysia at Carlist.my.
Sell your car fast with the best offer? Visit us at CarlistBid.my.
Get the latest new car promotions at New Car website now.
---
---
---
---
Comments