Second-Hand Porsche Boxster (986) - From RM88,000 - Brilliant Or Big Mistake?
Buying Guides Even more than 20 years on, Zuffenhausen's 'original' entry-level sports car is still introducing new owners to the brand as a gateway machine to the world of Porsche ownership as its price on the used car market has been steadily making it more and more affordable.
---
Unlike most alternatives from that era, the first-generation Boxster (986) is still capable of delivering modern thrills in a mechanically sound package. Even so, avoiding misery largely depends on finding that gem, so choose carefully.
Back in the late 90s, the 986 Boxster was a car that was credited as literally saving Porsche from financial implosion. Apart from being the first mass-production mid-engine model offered by the Zuffenhausen marque, it was also a technical and philosophical milestone.
How It Starts...
We've all been there. High on the morning coffee, you start wandering the online classifieds, there's always the urge to see just how much car your budget can stretch to. What was once pure unobtanium some time ago (years, decades) is suddenly within reach, albeit a little worn, wheezy, possibly rusted, and in uncertain mechanical order.
Naturally, your sights are set on something exotic, low to the ground, full of pedigree, and totally impractical. Humouring yourself is a little too easy, so you click that link and begin to half-heartedly read the owner or dealer's description, then roll through the carousel of images.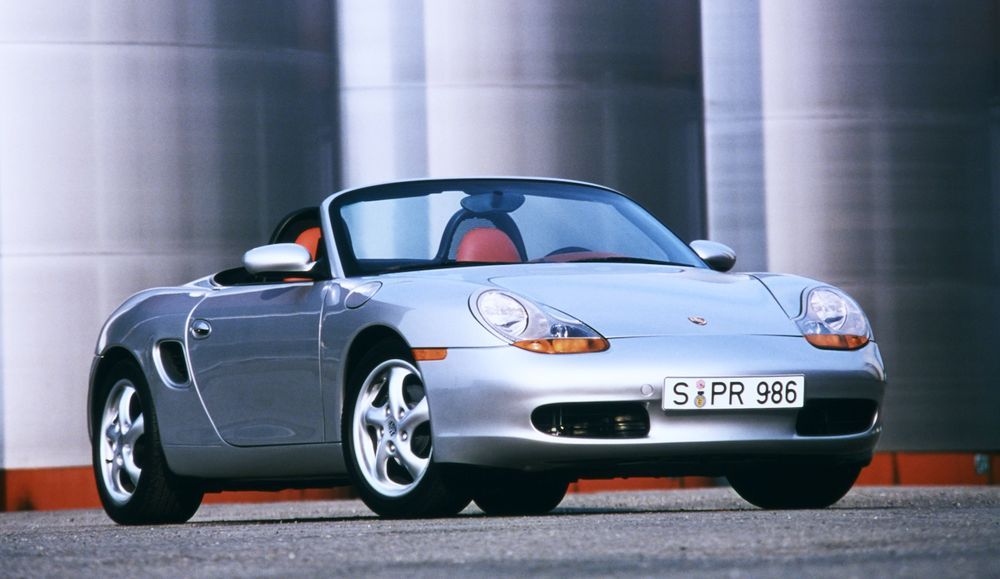 Four hours later, you've wasted your morning and have a few browser windows open, each with a couple dozen tabs worth of 'research' - forums, reviews, YouTube videos, technical bulletins, recall notices - for a handful of hopeful prospects, all while running quick maths in your head and rehearsing new lines of dialogue to best justify the inevitable purchase. Maybe you've even made a few calls and set some viewing appointments before finally coming to your senses.
If at this stage you realise that you've been searching for a used Porsche Boxster, you can breathe a sigh of relief. As much as you've depleted your time, there are much worse cars to consider as a used purchase, much worse rabbit holes to find yourself stuck in.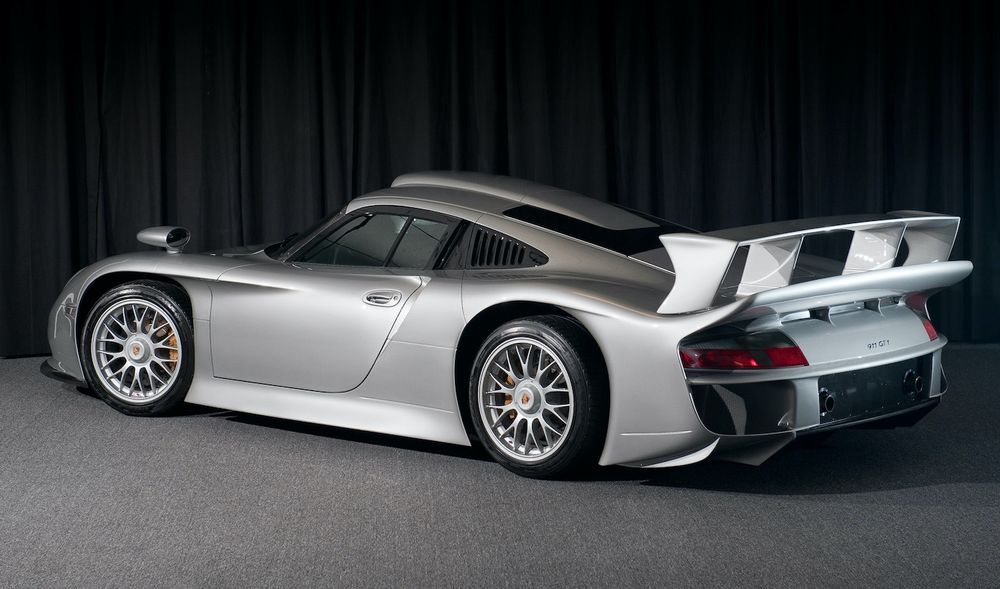 A German Seduction
Growing up, there seem to be two different sorts of car enthusiasts that can be neatly divided into different camps depending on what car they end up lusting after.
Between the ages of 8 and 14, the car that occupied the most real estate in my mind was a Lamborghini Diablo SE30 with the appropriate purple exterior. It was a supercar in the truest sense, and I loved it for how jaw-droppingly cool it looked.
Thankfully, my tastes have become more refined over the years - though, some people might object. The more I found out about cars and how much performance mattered more than theatrics and drama, the more my attention was diverted to Porsches.
Avoiding Misery
The whole Boxster lineage kicked off with a mid-mounted 204hp flat-six engine. Though more than adequate for the era, the recurring criticism from road tests back in the day was the sense that the chassis could clearly take more power.
To an extent, this was dealt with in 1999 with the arrival of the uprated 220hp 2.7-litre motor to replace the 2.5 and, more importantly, the launch of the S model with its 3.2-litre unit and meatier 256hp output. It might've taken them a couple of years, but the Boxster finally had the grunt to match the posh looks.
From both a performance or cosmetic standpoint, the 986 is relatively easy to upgrade. It shares much of the 911 (996) series parts, so availability of replacement components are plenty. Most are still available directly from Porsche but a used and aftermarket scene is there as a healthy supplement.
Nowadays, plenty of third-party parts vendors online can offer parts at lower cost than Porsche directly and have a globally-available inventory. There is also a good deal of experience and expertise in independent Porsche repair shops to help make the maintenance of your used Boxster pretty cost-effective, assuming you've done your due dilligence.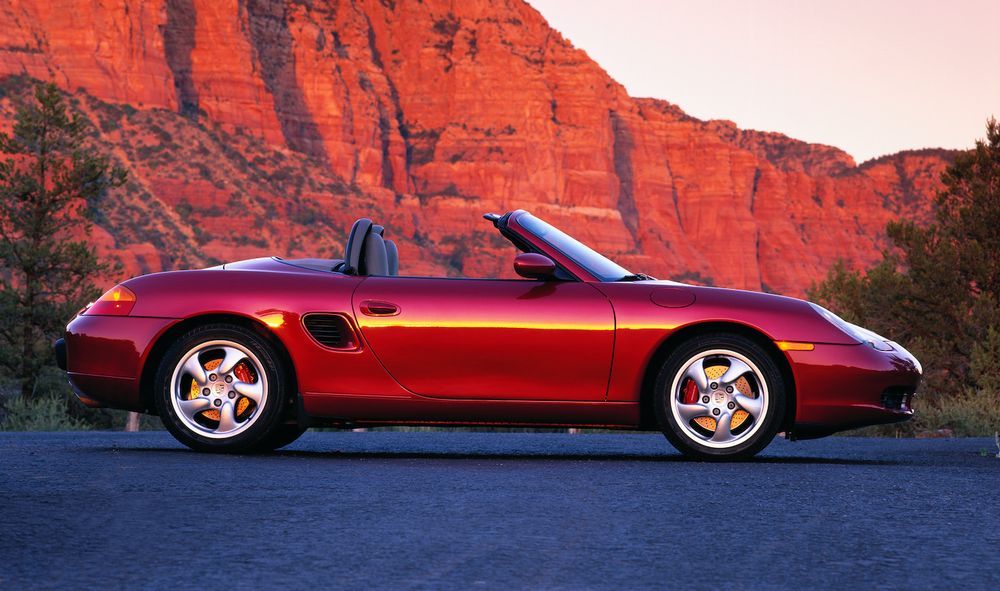 Taking The Leap
Once you've identified a candidate and have done an informed up-close look in person, the second order of business is to give it a thorough inspection by a local Porsche expert. The pre-purchase inspection is designed to identify mechanical problems that may not be clearly evident at first glance. Getting a service and repair history on the car, if available, is helpful and will instantly identify or eliminate potential problem areas. Any Boxster owner worth their salt knows how essential a thorough record is, so feel free to insist upon it.
Keep in mind that in 20-year-old cars, higher-mileage is not necessarily a bad thing. In fact, a Boxster that has been run out over the years but religiously maintained could be in superior condition than the garage queen that has a fraction of the mileage on the clock.
Like a lot of cars, older ones that have not been driven much can hide many unseen issues under that fresh-looking facade, so you'll want to take a good look through any documented history available, even casually taken photographs if possible. Cars that have just sat un-driven for prolonged periods could have rotted seals and other indicators of an idle existence, so this is an easy one to spot.
Then again, a consistent pattern of maintenance and parts replacement on higher mileage cars are pretty much a requirement to avoid buying into a thick list of potential problems.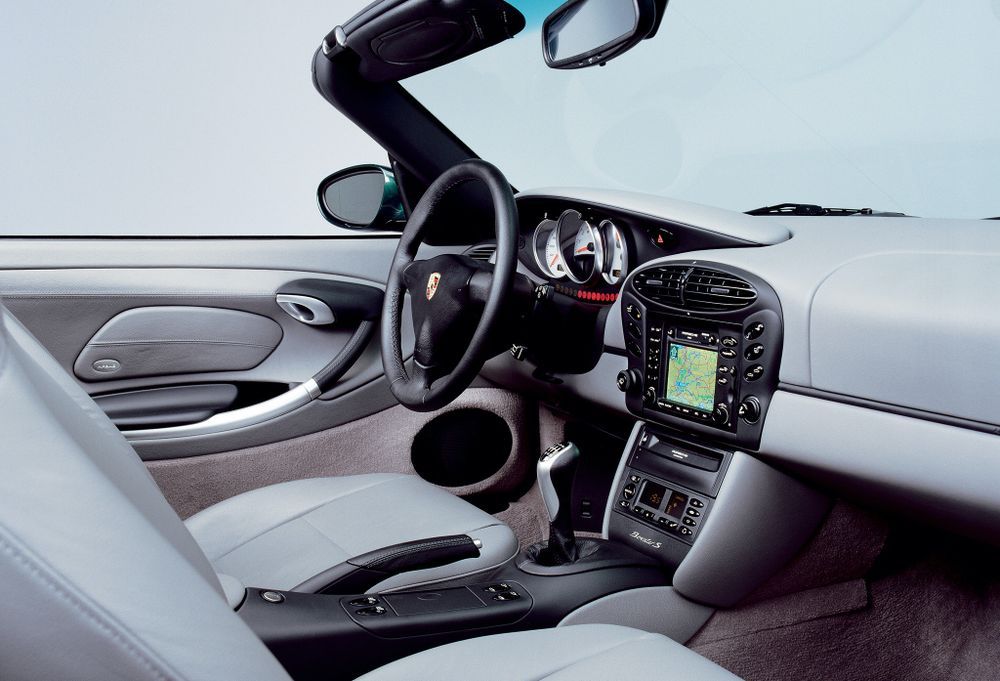 Things To Watch Out For - Porsche 986 Boxster
The very first point of inspection should be the convertible soft top and interior condition. Our Malaysian climate just isn't very kind to either. Check the water drainage channels for blockages here as pooling water could find its way to the ECU housing located behind the seats.
While you're there, step up front and check out the radiators for corrosion and build-up of debris. This is also where salt damage from the ocean could be most visible. Try sourcing cars that have been with owners residing in more inland towns or cities, if possible.
Despite having inherent issues when it comes to accessing the mechanical bits, Porsche's are abnormally reliable, at least. The automaker executed its transition from air-cooled engines to water-cooled ones with near perfection, so is merely susceptible to faults common in other cars.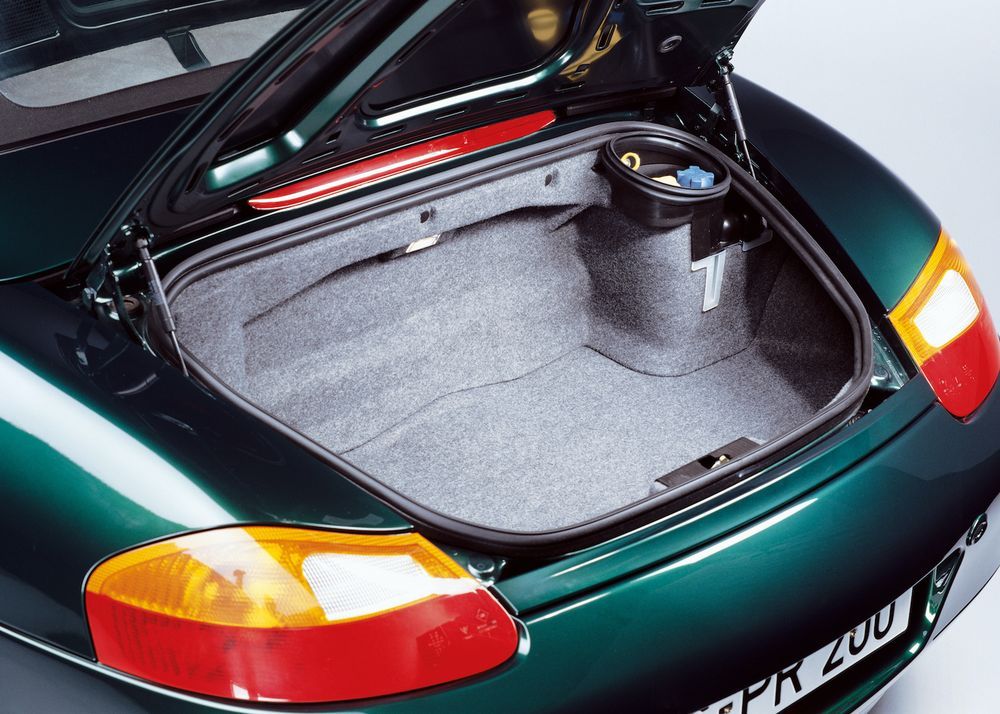 Many cars with timing chains are afflicted with premature tensioner failure due to them not being visible without removal of the cylinder head, and so is the Boxster with its complicated (for its time) VarioCam system. Failure to replace these quickly will lead to a potentially catastrophic situation where metal shrapnel will fall into the oil supply. Luckily, replacement is fairly straightforward.
Mention the 986 Boxster (or even the 987 Boxster, 996-gen 911, and early 997s) and every Porsche veteran will recite the many horror stories involving the hapless owner and the infamous intermediate shaft (IMS) bearing.
It's much less of a problem than the forum junkies might have you believe though, and there are plenty of specialist mechanics well practiced in rectifying it with an uprated bearing. Still won't be cheap, though.
Ironically, thanks to the use of a dual-row IMS bearing, early batches of 986 Boxsters are less prone to this problem. Probably to save on cost, units built from the year 2000 onwards started using a single row bearing design that is more fragile and, naturally, is more likely to fail. Favour cars with records of a replacement already carried out.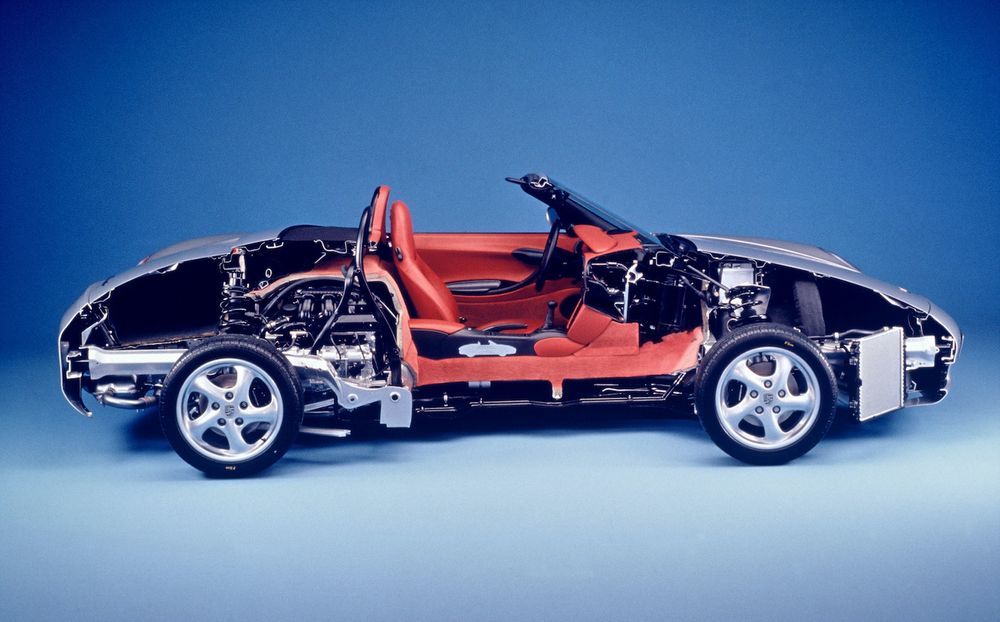 More so than most Porsches, the Boxster's low weight and smaller dimensions make it more prone to alignment and suspension geometry problems should the previous owner installed aftermarket alloys. It's also worth checking all suspension bushes and have the coils and shocks inspected for excessive wear and possible leaks.
Of course, healthy engines should run smoothly, but prior to that should start on the first or second crank. Failure to do so hints at a starter motor or being past its prime or an alternator not adequately charging the 12V battery. However, once up and running, these flat-sixes should still feel buttery, though some hesitation under hard acceleration could point to a faulty mass airflow sensor. This is a cheap fix that could soil the impression of a solid engine, but are grounds for some extra haggling.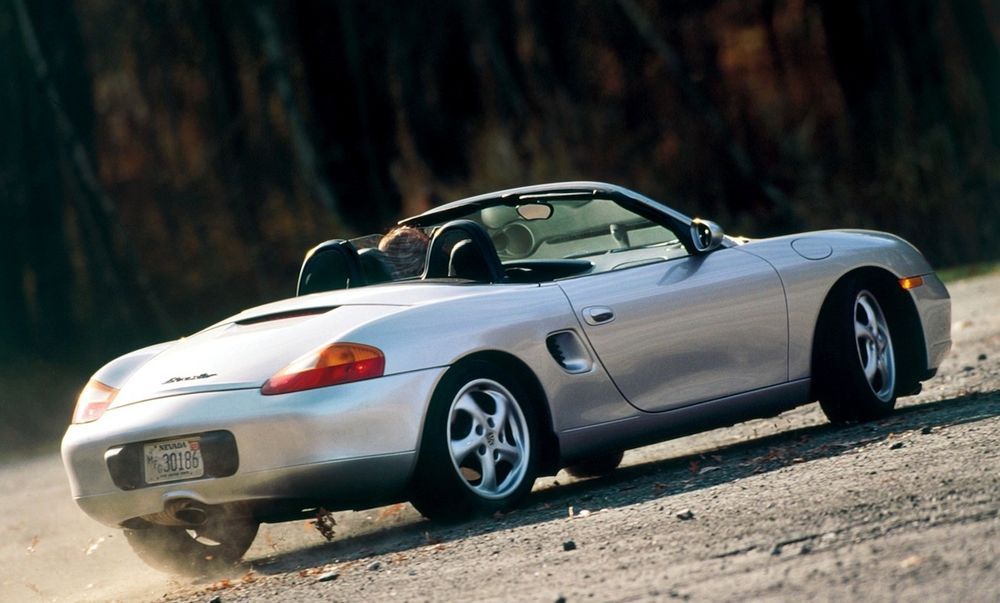 Good Hunting
All told, the 986 Boxster isn't just a significant model in Porsche's history, but its solid mechanicals brought about by robust engineering have ensured that it will continue to perform at its height for far longer than many other mid-engine sports cars of its day.
The fact that it became a very popular entry point into the brand does mean there are many examples out there that have hopefully been well cared for by devoted owners, turning the work of finding one just right for you from a chore to a form of sport. Good hunting.
Just before you begin looking for a used Boxster, don't forget to check out Carlist.my especially our new offering Carlist.my Qualified where the cars listed under this umbrella will come with a pre-purchase inspection and a warranty too. Siapa kata kereta second-hand takde warranty?
---
---
---
---
Comments