Seoul 2017: Hyundai's FE Fuel Cell Concept Makes Asian Debut
Auto News Following on from its debut in Geneva earlier this year, Hyundai has brought their new Future Eco Fuel Cell Concept to the Seoul Motorshow for its Asian debut. The aim of this is to show that Hyundai can play the fuel cell game too, competing with Honda and Toyota's own offerings, and their commitment to clean energy. They already have a variant of the Tucscon that packs a fuel cell, so this would be their first dedicated model.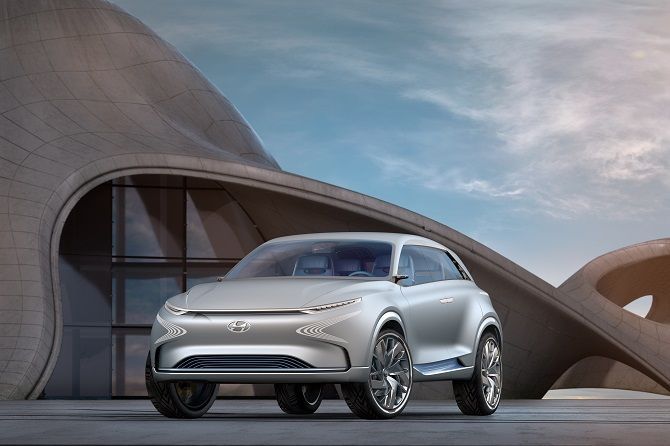 This concept also hints at what the production model will be like when it comes in February of next year, as Hyundai has repeatedly made clear. Hyundai is keen to pack this model with plenty of driver assistance features, as they have with the Ioniq model range that we can already purchase at our local Hyundai dealers. Not only are they trying to produce a viable hydrogen fuel cell product, Hyundai is keen on creating a zero-emission hydrogen energy society.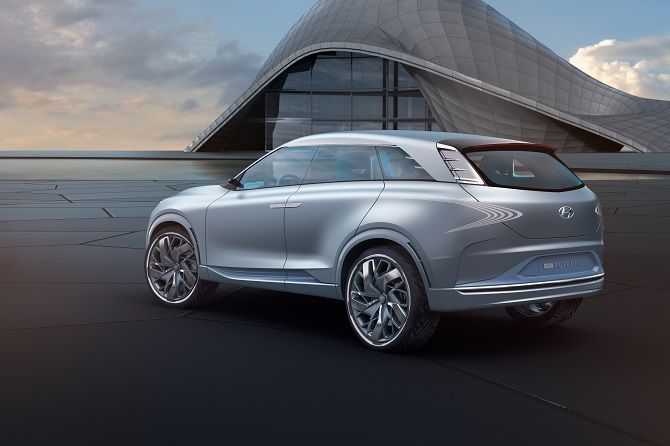 Taking note of the limited hydrogen infrastructure, Hyundai claims the concept car is designed to run up to 800 kilometres between refuelling. Of course hydrogen is a lot quicker and more convenient to refuel than a pure electric system which can take a few hours at a petrol station, but arguably has the same environmental effects. Hyundai also likes to highlight the onboard air humidifier which uses, wait for it, the byproduct of the hydrogen passing through the fuel cell. It's real zero emissions with none of the usual drawbacks.
---
---
---
Comments