September 2017 Vehicle Sales - Market Tumbles 20.8%
Auto News Vehicle sales for the month of September has been rather weak. This is partly due to September's shorter working month as a result from four public holidays - Hari Raya Haji, Malaysia Day, Awal Muharram and one more holiday as a result from a SEA Game victory.
From the data released by the Malaysian Automotive Association (MAA), vehicle sales dropped 20.8% month-on-month and 14.8% year-on-year. Compared to August, September saw just 40,981 vehicle sold, 10,739 units less than the month prior.
Strict loan approval process implemented by banks have also caused sales to slow down.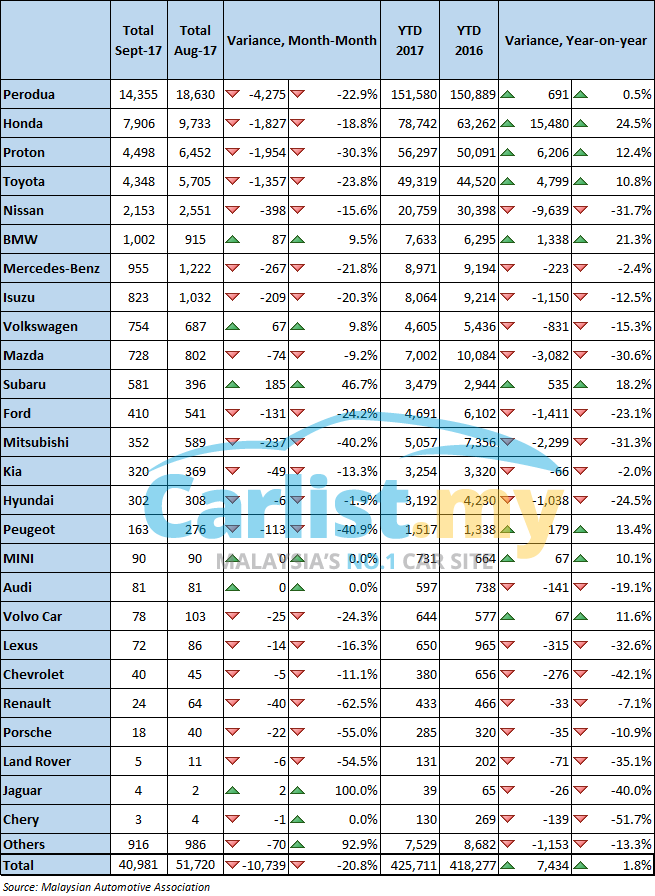 For September, Perodua remains as the nation's sales leader, with 14,355 units sold. Compared to August, that figure is a 4,275 units decrease. Cumulative sales for Perodua is at a record high of 151,580 units, 691 more than 2016. The company is still offering substantial discounts for the current, outgoing generation Myvi stock.
The new Myvi is expected to go on sale in November.
Honda's sales also took a beating, with just 7,906 units sold in September. This marks an 18.8% drop or 1,827 units decrease compared to August's 9,733 units. Despite that, cumulative sales have seen a healthy 24.5% increase to 78,742 from 2016's 63,262.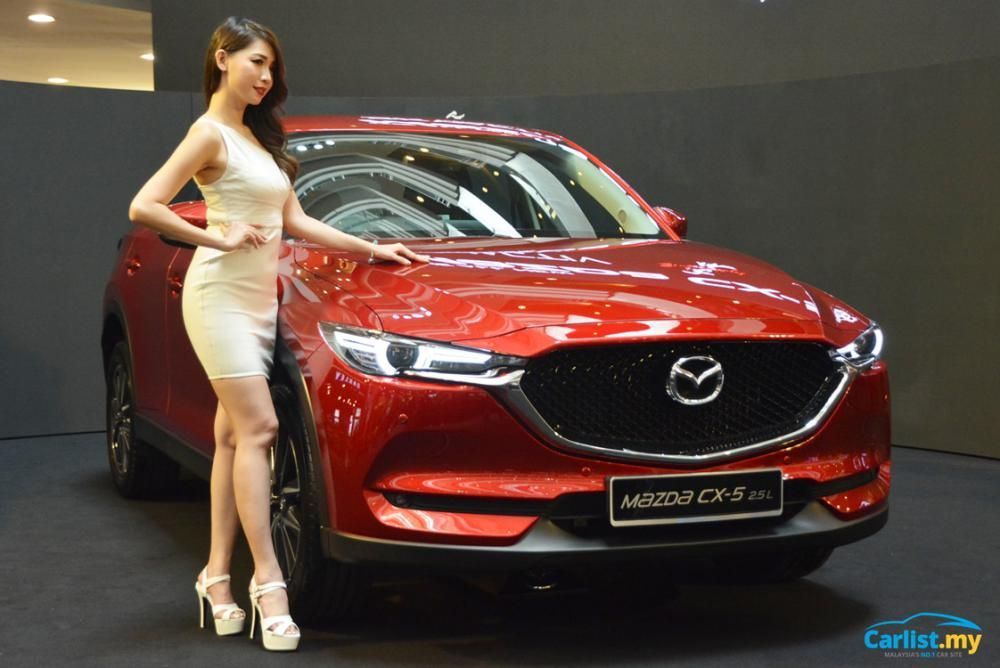 Mazda saw a 9.2% drop to 728 units, versus 802 units in August. This is largely due to phasing out of the previous generation CX-5. With the introduction of the all-new 2017 Mazda CX-5, Mazda's performance could improve in the coming months.
Following last month's temporary burst in sales of Peugeot vehicles, due to Nasim registering more models for use during the SEA Games. Nasim's September figures have returned to 163 units.
In the premium segment, sales of BMW overtook Mercedes-Benz, with 1,002 units sold, versus the latter's 955 units. BMW's slight upward trend is also reflected in its cumulative sales, with 7,633 units sold to date, marking a 21.3% hike from 2016.
Mercedes-Benz's year-to-date cumulative sales total of 8,971 units remains ahead of BMW's by 1,338 units, although that total is 2.4%, or 223 units, down from the corresponding figure from 2016.
---
---
---
---
Comments