Shanghai 2017: Audi Unveils e-tron Sportback Concept
Auto News Audi has unveiled the e-tron Sportback concept ahead of its Shanghai 2017 debut. The Audi Coupe SUV concept will be the second car to wear the e-tron badge, alongside another luxury SUV, due in 2018.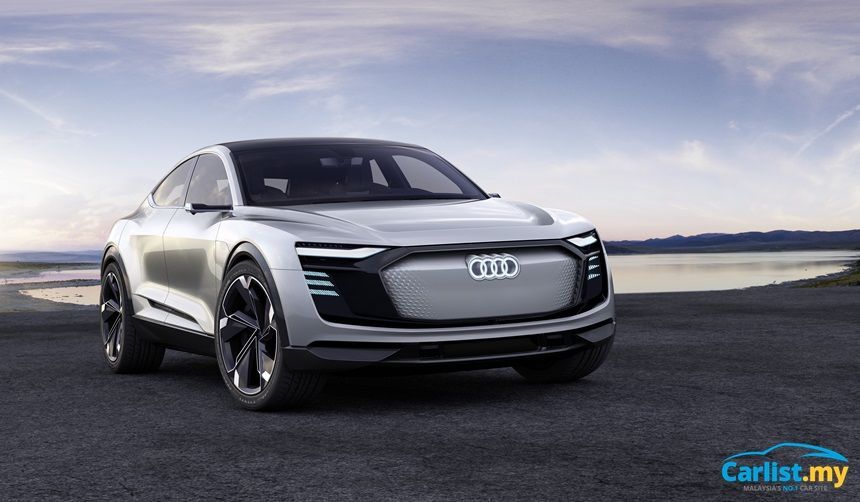 Rupert Stadler, Chairman of the Board of Management of Audi AG, confirmed, "Our Audi e-tron will be starting out in 2018 – the first electric car in its competitive field that is fit for everyday use. With a range of over 500 kilometers and the special electric driving experience, we will make this sporty SUV the must-have product of the next decade. Following close on its heels, in 2019, comes the production version of the Audi e-tron Sportback – an emotional coupé version that is thrillingly identifiable as an electric car at the very first glance."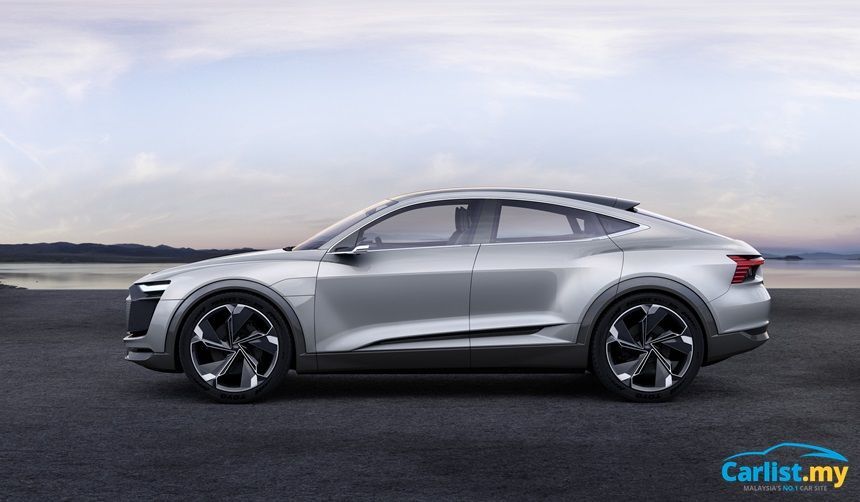 The e-tron Sportback uses a powertrain configuration that will also be adopted in future production Audi models with all-electric drive. One electric motor on the front axle and two on the rear power all four wheels, effectively turning the coupe SUV into a Quattro AWD configuration.
Combined, the trio of motors output 320 kW (429 hp) of power – which can even reach 370 kW (496 hp) in boost mode. The 0-100km/h sprint is completed in just 4.5 seconds.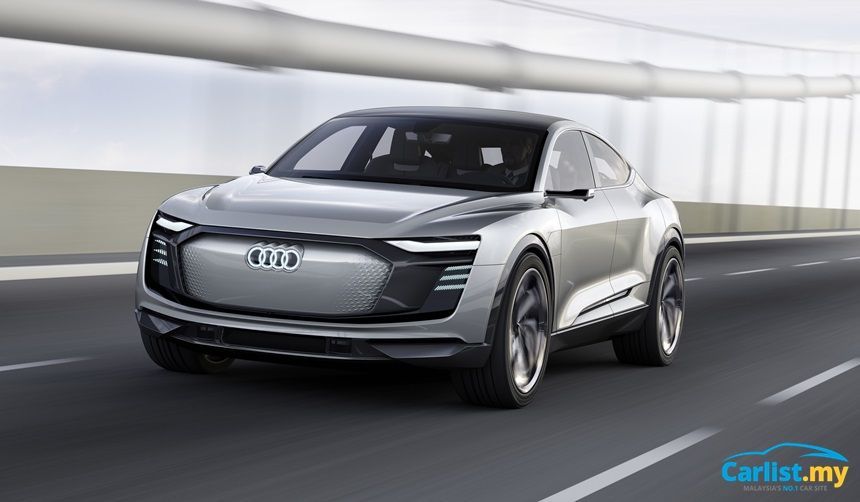 The battery capacity for the e-tron Sportback is a claimed 95 kilowatt-hours (kW h), which allows a range in excess of 500 km on the NEDC cycle. A liquid-cooled lithium-ion battery is positioned between the axles below the passenger compartment and can be charged via the Combined Charging System with dual connections for alternating current (AC) and direct current (DC). Charging times have yet to be confirmed.
This battery's installation position also provides for a low center of gravity and a balanced axle load distribution of 52:48 (front/rear), aiding driving dynamics and safety.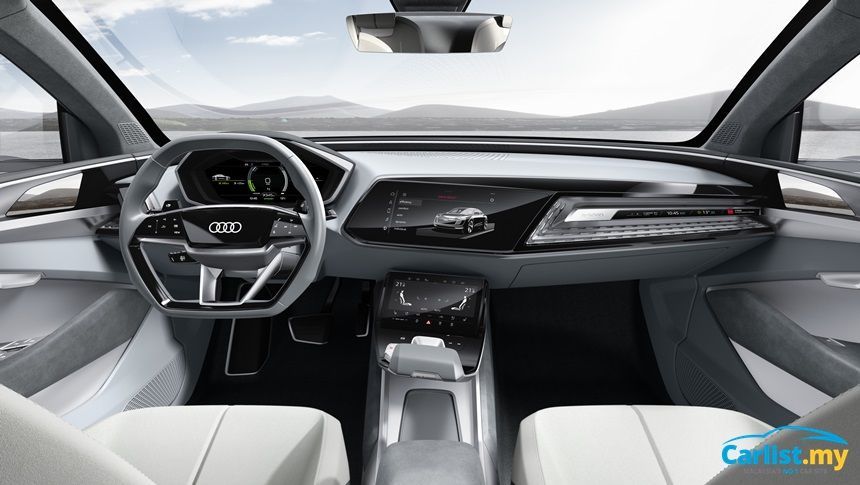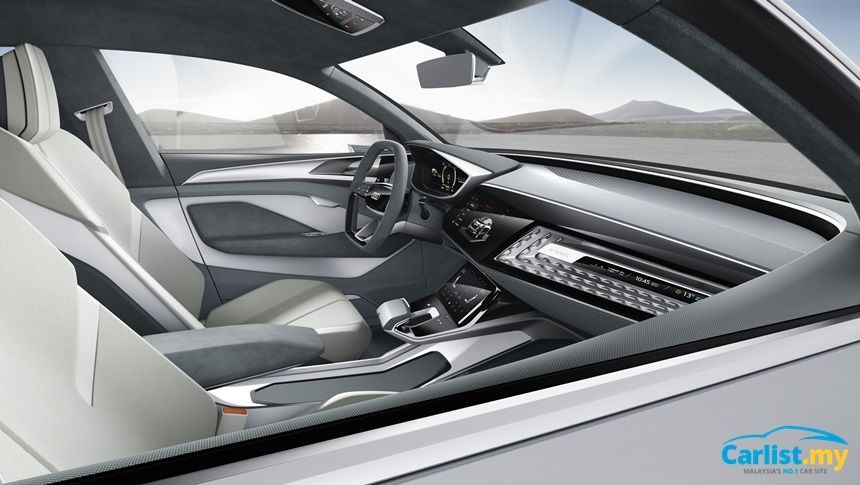 The e-tron Sportback will be developed from the ground up as an electric vehicle, which combines practical interior packaging within a sporty Coupe SUV silhouette.
The concept car's lighting technology utilises Matrix LED units at the front and rear that is visible in both day and night. Thanks to a combination of LEDs and a Micromirror-studded surface plus complex control technology, a large number of animated movements and signatures are possible. When the e-tron Sportback starts or when the doors are opened, the system uses switchable segments to generate dynamic visual welcome signals.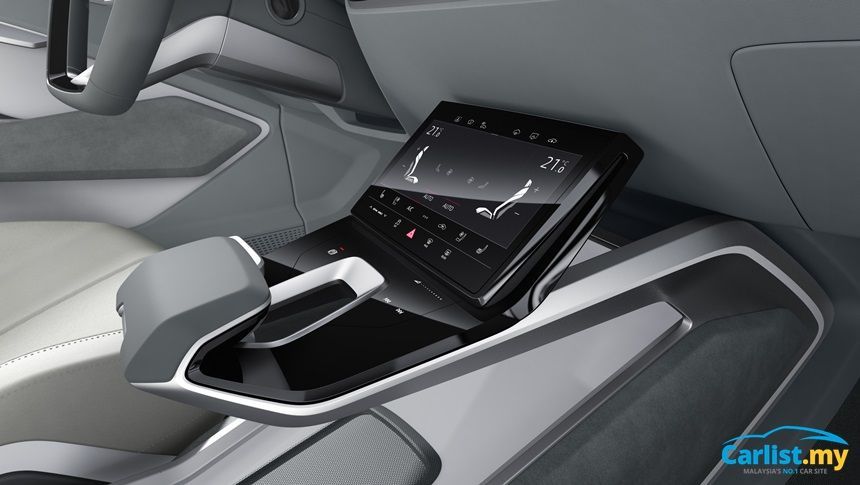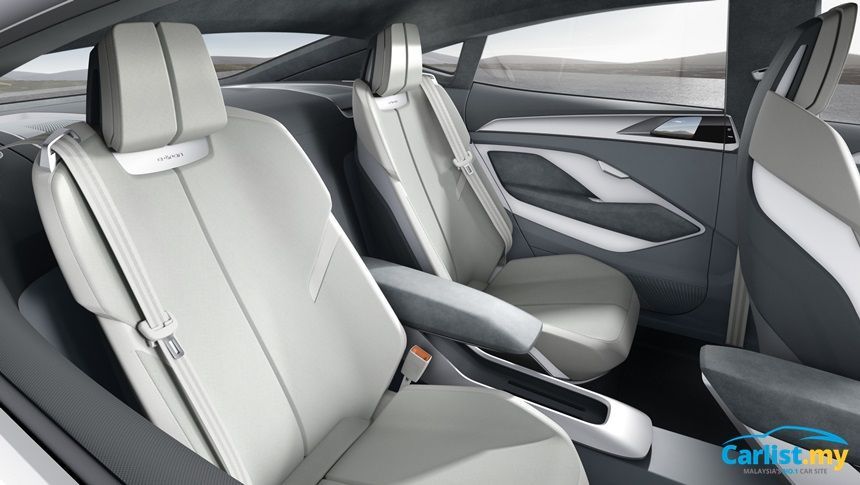 On the inside, expansive touch-sensitive screens below the central display, on the center console and in the door trims supply information and interact with the onboard systems. Horizontal surfaces on the dashboard and "floating" center console convey a sense of open perspectives for the occupants in four individual seats.
---
---
---
---
Comments