Shanghai 2019: Aston Martin Premieres Its First Ever Electric Model, The Rapide E
Auto News Aston Martin Lagonda has revealed the final production-ready version of its first all-electric production car, the Rapide E at the Auto Shanghai motor show.
The Rapide E, which represents Aston Martin's first step towards its wider electrification strategy and also the fruition of Lagonda, the brand's zero-emission sub-brand, will be built at Aston Martin's state-of-the-art St Athan production facility, which is now the brand's "Home of Electrification".
Limited to just 155 units, the Rapide E, which was developed in collaboration with Williams Advanced Engineering (WAE), is powered by an 800 V electrical architecture battery encased in a carbon fibre and Kevlar casing.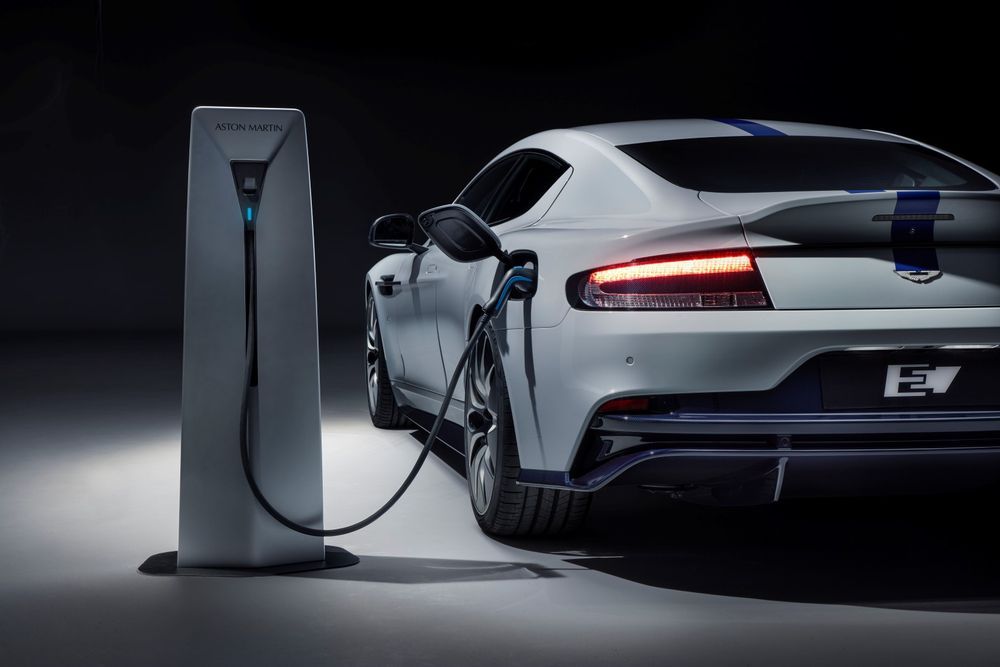 The 65 kWh battery pack, which lies where the original Rapide's 6.0-litre V12 engine, gearbox and fuel tank were located, powers two rear mounted electric motors producing a combined target output of just over 610 PS and 950 Nm of torque.
The rear-wheel drive Rapide E's twin electric motors also drive through a Limited-Slip Differential, which combined with revised spring and damper rates, retain the same handling characteristics of the petrol-powered Rapide AMR.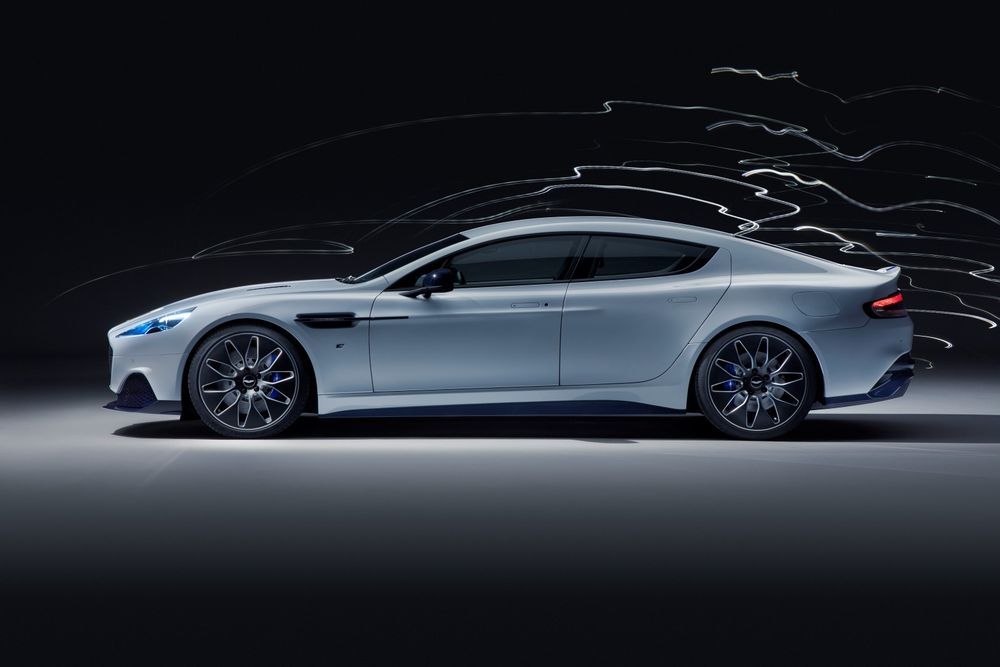 Capable of covering about 320 km with a single charge, a one hour charge using a standard 400 V, 50 kW charger is enough for a 300 km range. Using a 800 V outlet and 100 kW charger however, will cut the charging time by half.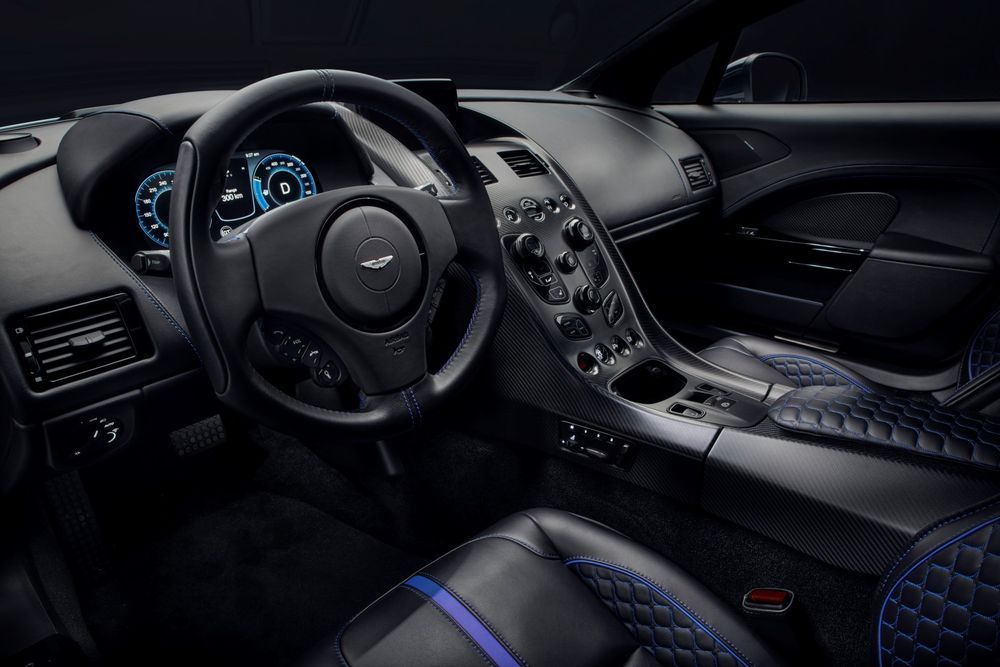 Capable of achieving a top speed of 249 km/h, the Rapide does the century sprint under 4.0-seconds, and goes from 80 to 120 km/h in just 1.5 seconds.
These figures are not restricted to a narrow window of battery charge or climatic conditions, instead, thanks to the 800 V architecture, the Rapide E will deliver its performance in a consistent and repeatable way.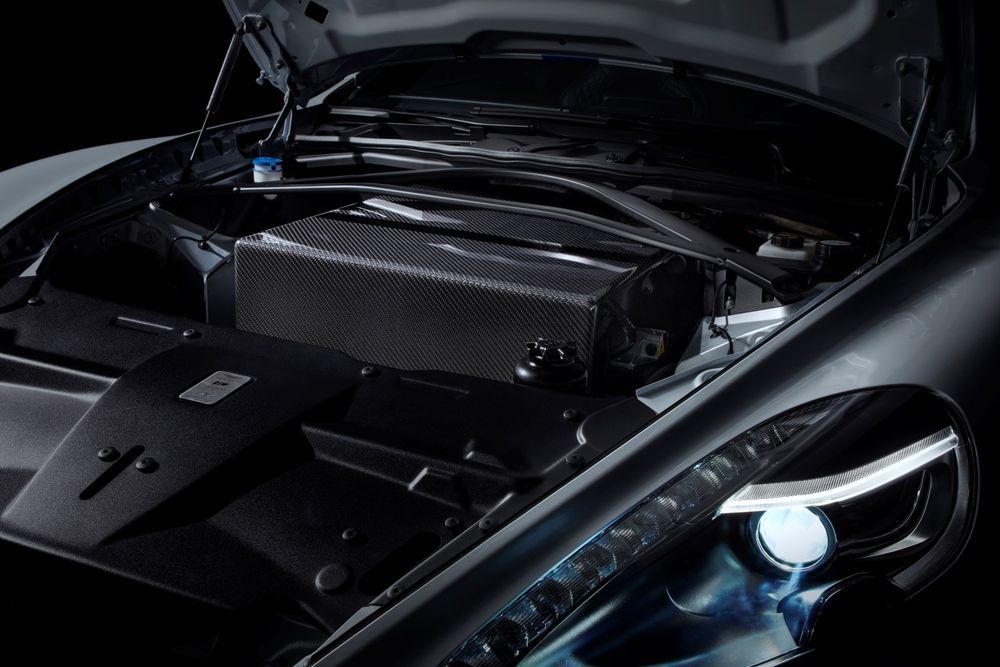 According to Aston Martin, the car is even able to drive a full lap of the Nürburgring with no performance derating of the battery or the motors.
On the exterior, key features include a generous dose of carbon fiber, traditional metal vanes which give way to the striking honeycomb front grille, a re-designed more streamlined underfloor, a new, larger rear diffuser, forged aluminium aerodynamic wheels, and bespoke low rolling-resistance Pirelli P-Zero tyres.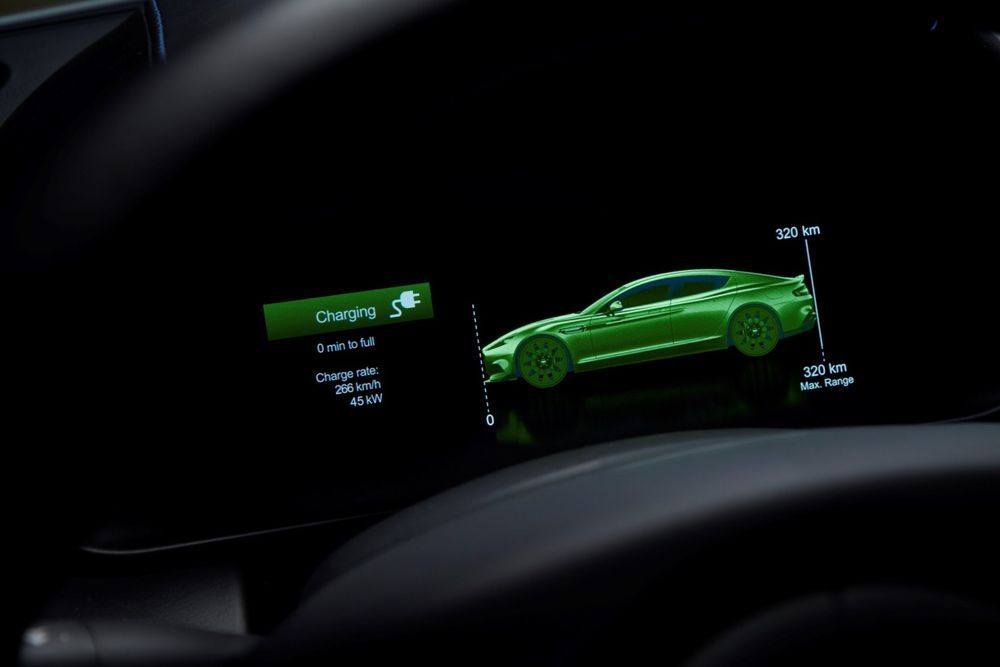 Inside, gone are the analogue displays of the past, replaced by a 10-inch digital display which provides key information including the battery's state of charge, current motor power levels, regenerative performance, and a real-time energy consumption meter.
Extending the experience beyond the car, a dedicated app allows key information from the car to be remotely monitored.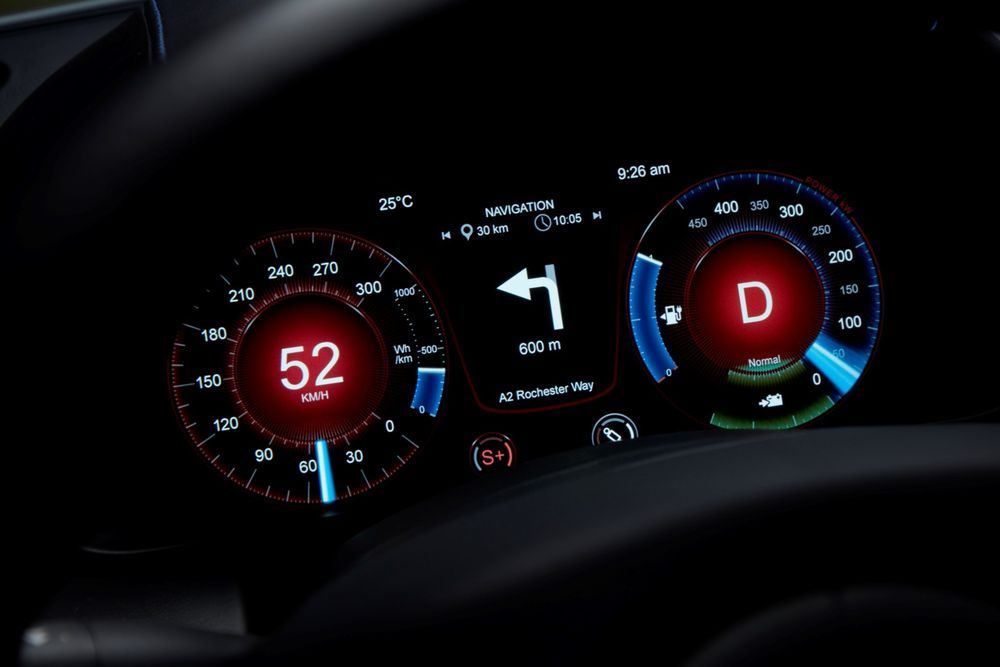 The car's parking spot can also be seen via the app, with walking directions provided to help re-locate it in busy locations.
Finally, the health and status of Rapide E can also be tracked from the app, providing reminders such as when a key service is due.
---
---
---
---
Comments