SPIED: A More Extreme Ferrari F12. Our First Glimpse At A Speciale, GTO?
Auto News We doubt there's been a person that has experienced the Ferrari F12 and stepped out thinking it was slower than it should be. But that won't stop the Italian outfit from making even their fastest of cars even faster.
Just look at the LaFerrari FXX K, as an example. But notching down from the hypercars, Ferrari has always had a fast GT. Right now that slot belongs to the F12 Berlinetta, as it did the 599 GTB before it, and the 575M Maranello before that.
Ferrari has, as usual, gone to some lengths to keep their upcoming beefed-up F12 under wraps until they decide it is ready for public viewing, but some eagle-eyed observers were able to capture an image of the car entirely uncamouflaged at the Ferrari HQ compound in Maranello. The image was subsequently uploaded to the Cavallino Rampante Facebook page.
At a glance, there are some obvious differences to the standard F12 Berlinetta, such as the added air vents on the rear wheel arches and the carbon front fender vent. As goes the larger rear diffuser, carbon exhaust surrounds, and a more pronounced rear spoiler. The wheels, too, are of a similar shade and design to those found on the Ferrari 599 GTO.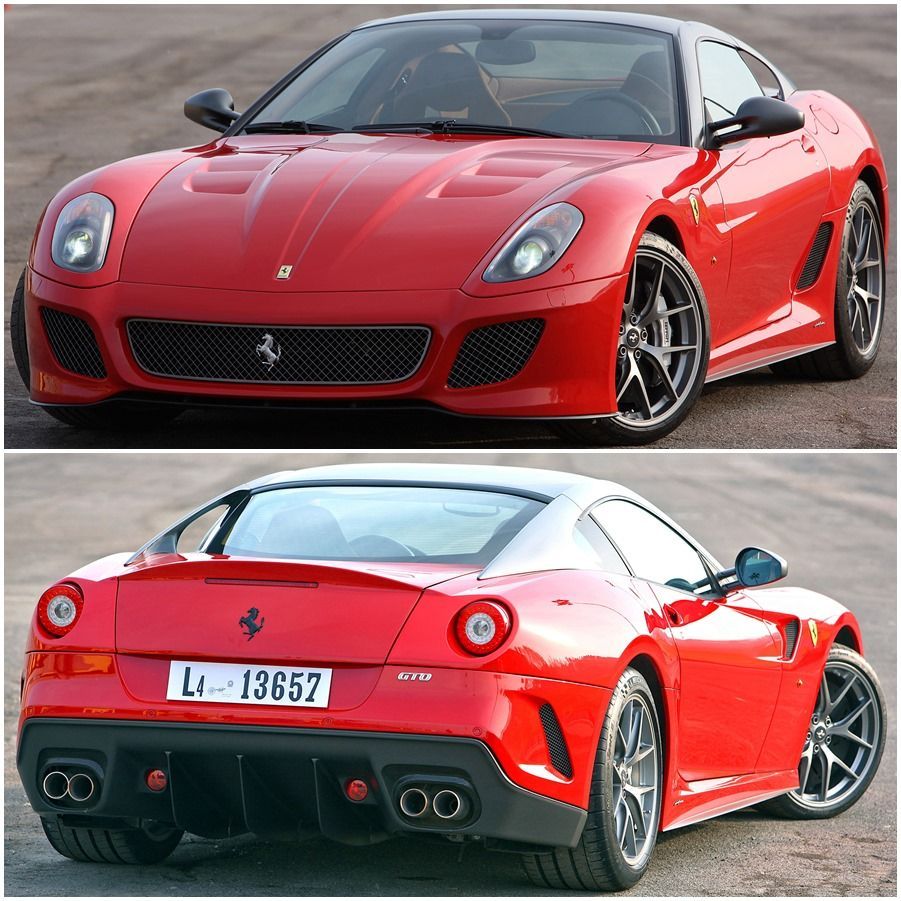 Ferrari 599 GTO
This more aggressive and track-focused F12 will doubtless be made lighter than the standard car with copious use of carbon fibre and/or titanium, thinner plastic windows instead of glass, as well as numerous comforts, insulation, and equipment being omitted.
Under the hood, what ultimately powers the lighter and harder F12 is a mystery but we're inclined to suspect it is Ferrari's 6.3-litre V12 but tuned to deliver more power than the standard car's already lofty 730hp.
Some reports suggest that Ferrari is planning to unveil this new F12 as soon as the upcoming 2015 Frankfurt Motor Show alongside their new 488 Spider, a roofless version of their recently launched 488 GTB.
Here's a closer look at the tentatively dubbed Ferrari F12 GTO. Feel free to make up your own mind about what Ferrari has in the oven.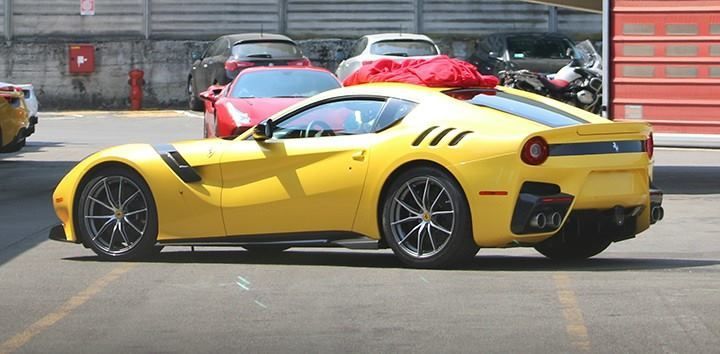 ---
---
---
---
Comments