Spyshot: 2017 Volvo V90 Spotted in Shah Alam
Auto News There are some very exciting things coming from Volvo, both globally and locally. On the global front we're seeing rapid advancement in terms of technology and design, with the upcoming 40 series models looking to be a very impressive crop of products. But the most recent to launch is the 90 series range, sitting on various forms of Volvo's SPA platform. The XC90 has already been introduced here and is extremely well received, and it's only natural to expect the Volvo S90 to be in the works as well.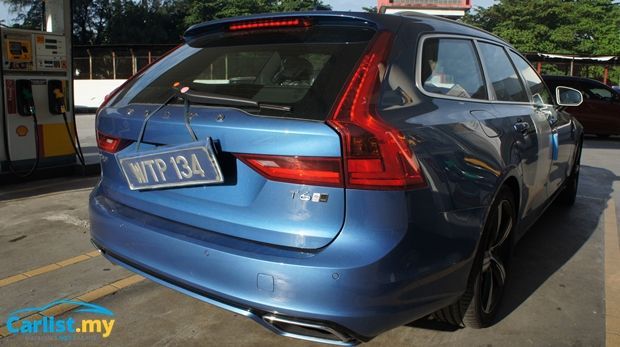 But what we weren't expecting is the Volvo V90, spotted out in Shah Alam by one of our colleagues. Traditionally wagons are not particularly popular with the Malaysian market, but one can't deny how amazing it looks- especially in this spectacular Bursting Blue paint finish. The V90 is effectively the wagon version of the S90 sedan, providing an extra level of practicality and boot space at little to no expense to dynamics or overall dimensions.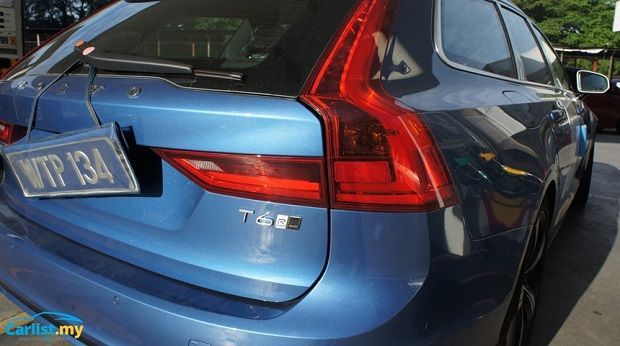 What's also worth noting is that this is the T6 R-Line AWD version of the V90. Let's break it down: the T6 badge refers to a 2.0-litre twin-charged 4-cylinder engine that pushes out 306 bhp and 400 Nm, the R-Line badge refers to various sporty trim pieces on the exterior and interior, and the AWD badge is fairly self explanatory. To sum it up, this particular V90 is a 306 horsepower, all-wheel drive wagon, and there are few things that sound as enticing as this.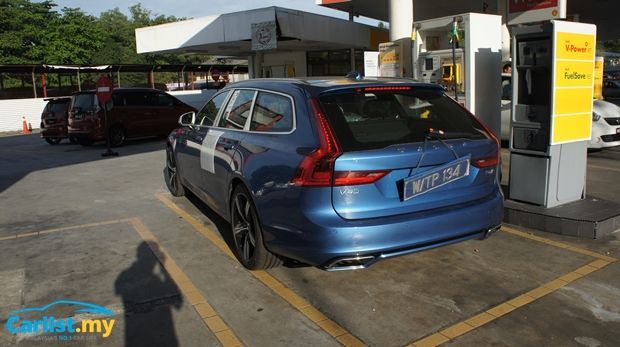 There are few cars on the market that are quite as exciting as these up and coming Volvo products, whether it's in terms of exterior or interior design, or features and equipment, or even the way they drive and handle. If Volvo Cars Malaysia really is importing these officially alongside the S90, it can't come soon enough. We just hope the market is mature enough to accept and appreciate the wagon for the wonderful product it is.
---
---
---
---
Comments