Tarmac, Cones and Whole Lot Of Jinba Ittai – Experiencing MazdaSports Day
Insights The sun beats down on the blacker-than-black tarmac, traffic cones lay scattered which to the common eye may seem like a failed attempt at a parking test, but they're definitely there for a purpose. Closer to me, a Mazda CX-3 lies at the ready to teach us something called Jinba Ittai.
Jinba Ittai literally translates to mean 'oneness between horse and rider', a guiding principle which is often used by Mazda to describe the connection between man and machine.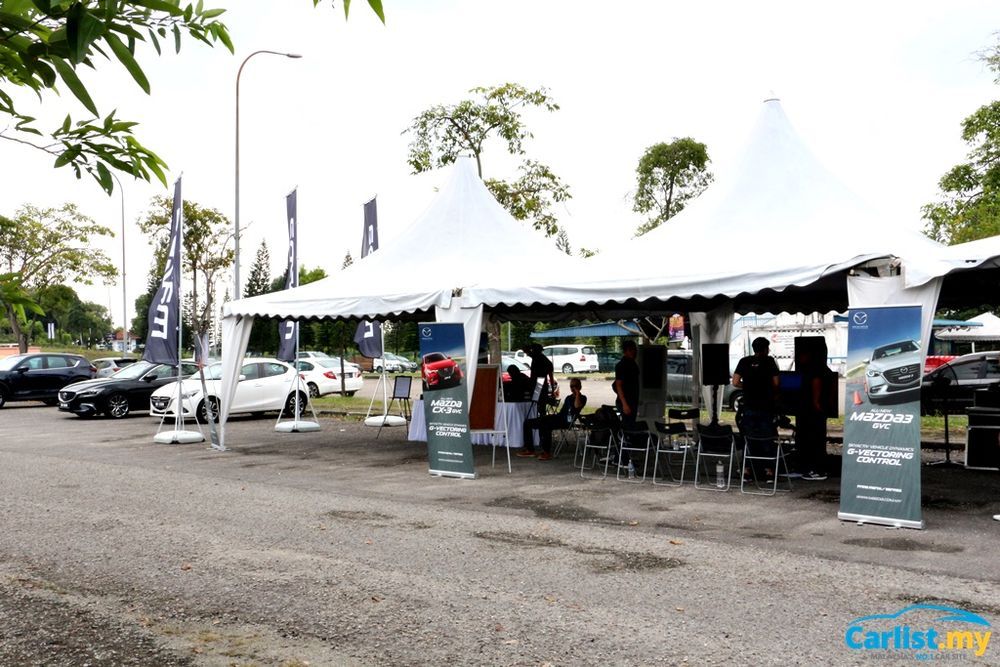 More than just marketing jargon, Jinba Ittai refers to the intuitiveness and clarity in how a Mazda performs dynamically, such that it feels like an extension of your thoughts are being transferred to the road.
Like horse and rider, JInba Ittai doesn't just refer to the vehicle's engine or suspension but starts with how one sits in the car, and how our bodies interact with the car's controls. Mazda places extreme importance on getting the basics right – to the extent of studying the muscle movements when steering or shifting a gear, before deciding on a how to design a car's cockpit.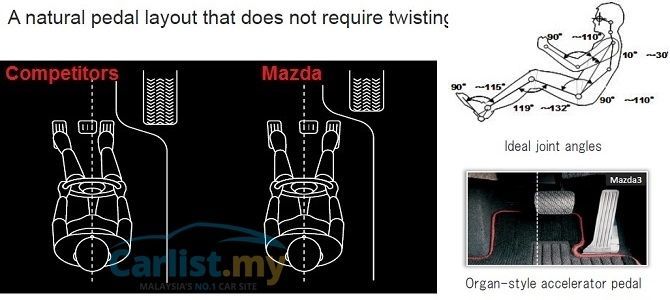 As Mazda put it, they don't set out to build cars that may look competitive on a brochure, they build cars for people that love to drive.
This is the first time Mazda Malaysia has organised their MazdaSports Day, a chilled-out weekend much like the MazdaSports Academy event organised recently. The only difference is the MazdaSports Academy emphasizes more on defensive driving techniques and understanding how vital active safety systems such as ABS and Stability Control work.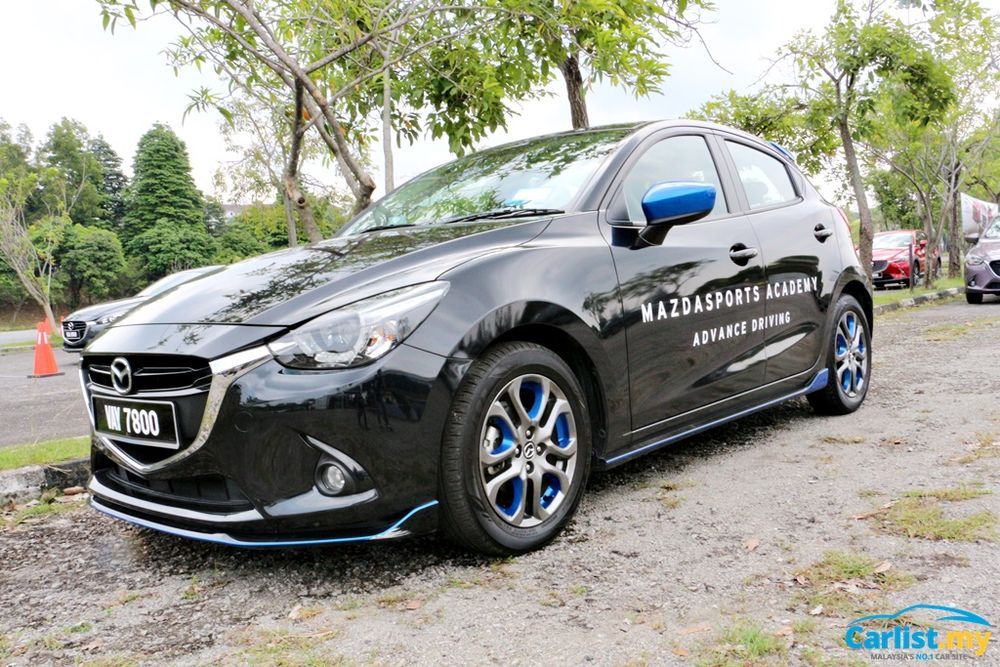 The MazdaSports day is open to anyone who would like to come to an experience the range of Mazda's models in a safe yet spirited manner, or, for owners who would like to experience their own cars on a cone strewn gymkhana course.
Which brings us back to the Soul Red Mazda CX-3 GVC. Laid out over an entire section of carpark are cones which highlight a tight technical course, and while you may think a crossover SUV isn't probably the ideal vehicle to attack the course with, I can assure you it's more than up to the task.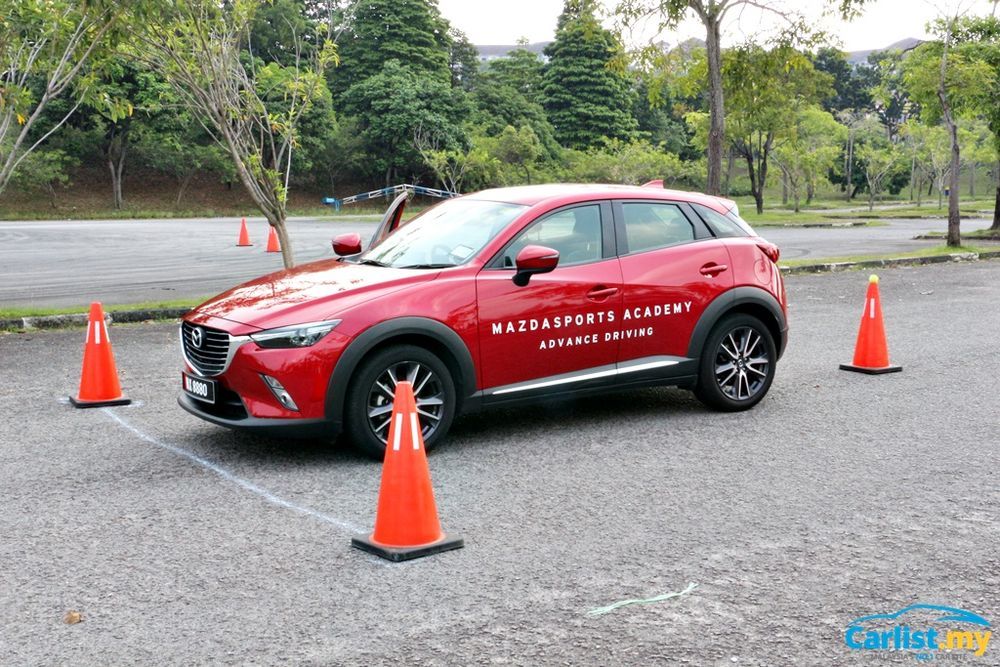 Mazda Malaysia's Jinba Ittai instructor (yes, that's a real position) Ian Khong, explains that the course has been laid out to test the car's balance, traction, steering precision, and highlight the benefits of Mazda's G-Vectoring Control or GVC, which works by modulating the engine's response to augment the vehicle's weight balance and G-Forces.
Note that GVC doesn't act on the brakes like most torque vectoring systems do. The system the system works by smoothening out rough throttle inputs so that the vehicle enters a bend with more poise and balance, and reduces G-Forces that act on the occupant's body.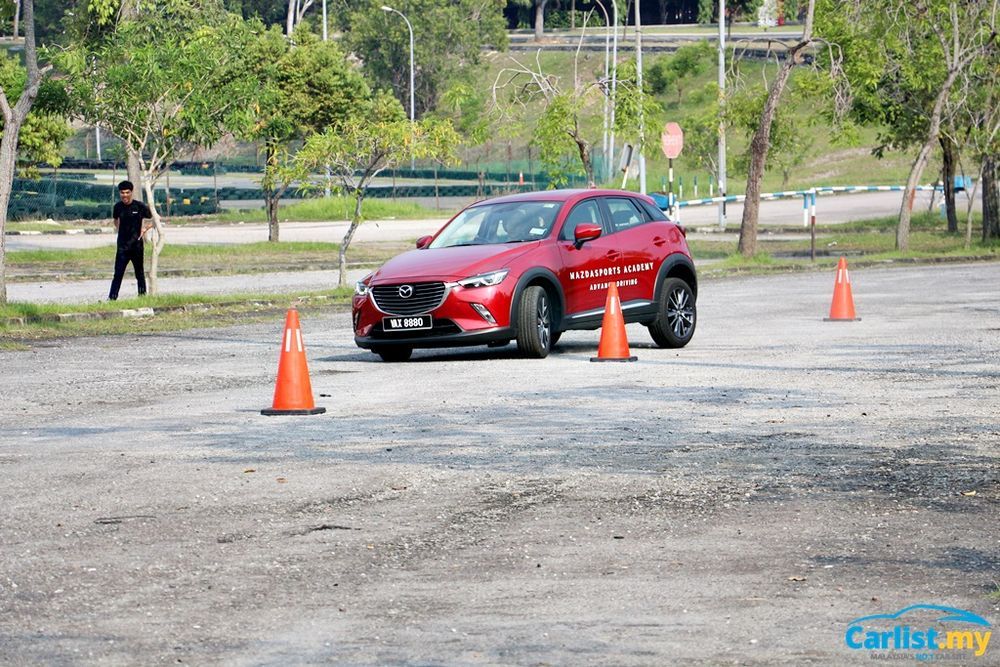 Sadly not that I noticed all this happening as I botched the start of my run, and was trying to make it up by barrelling down a slalom section with my right foot hard to the floor. Still, the CX-3 does a sublime job of gripping the sandy surface and reigning in any unwanted torque steer.
Slalom despatched with, I race towards a section of cones resembling a chicane; here, the stability control systems is put through its paces. The toughest section, came after, where we make a 180-degree turn and blast our way towards another chicane. All throughout this section, the CX-3 remains planted and poised, the steering feels almost like an extension of your limbs and responds with quick action and minimal steering effort. All this from a small SUV.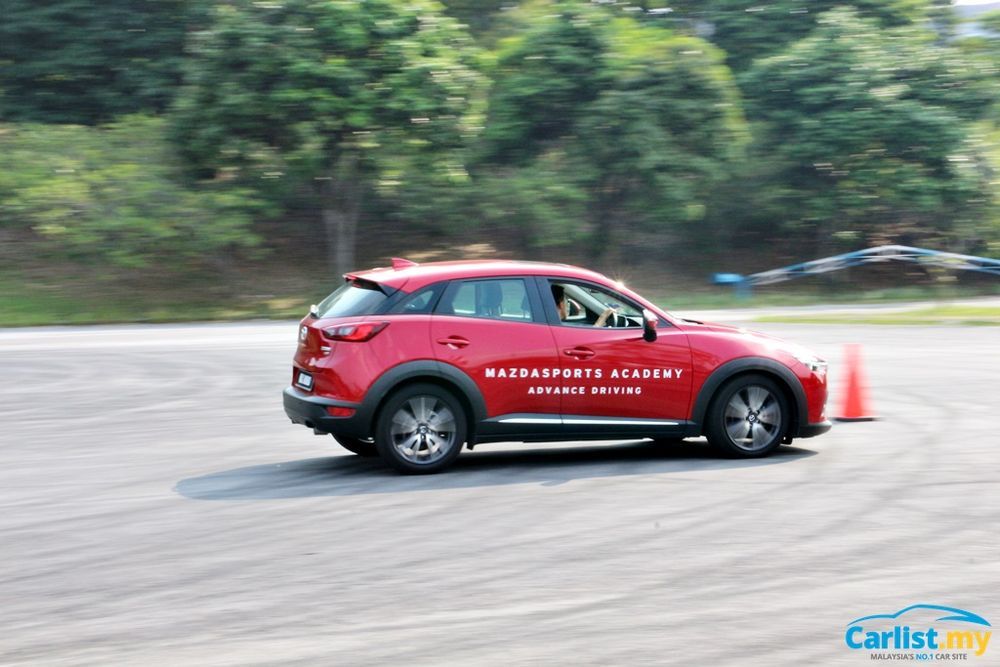 Despite its higher centre of gravity, than say a Mazda 2, the CX-3 doesn't roll excessively into corners; it responds best to smooth throttle and steering inputs (which I mostly didn't have). Once you've tucked the nose towards the apex, power out and let the 2.0-litre Skyactiv-G engine do the work. With 156 hp and 204 Nm from as low 2,800 rpm, it doesn't take long for the CX-3 to start picking up speed.
In the future, Mazda Malaysia plans to organise their MazdaSports day on a regular basis, starting with quarterly events where drivers can get acquainted with Mazda vehicles, and discover, if they haven't already, the mystique and charm of owning a car with copious amounts of JInba Ittai. Follow their Facebook page for regular updates of what's going on.
---
---
---
Comments