 The new Elantra is finally here, and from what we see from the live broadcast in Hollywood, the Elantra is a heck of a looker!
Wider, longer, and lower, the new Elantra is out for blood in the C-segment market. The bigger and lower everything was made possible through the use of a new platform, and not only has that platform helped it in the looks department, but it has also given the Elantra "exciting driving dynamics".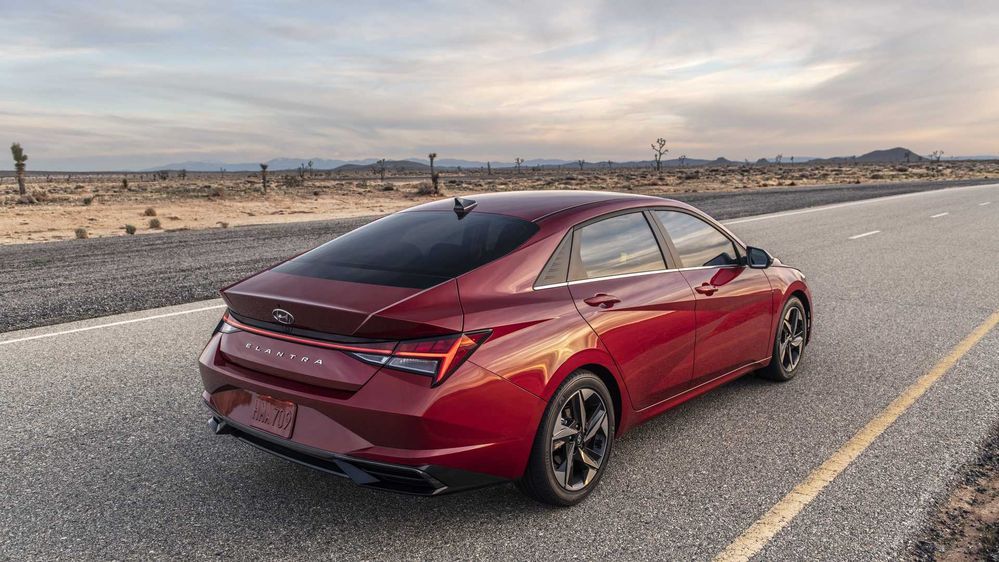 Following the footsteps of its bigger brother the Sonata, the Elantra now looks like a spacecraft out of Star Wars, due to the "Sensuous Sportiness design identity" that Hyundai is aiming for these days. The four-door coupe look is what every car manufacturer is going for, but the Elantra is undoubtedly one of the prettier ones.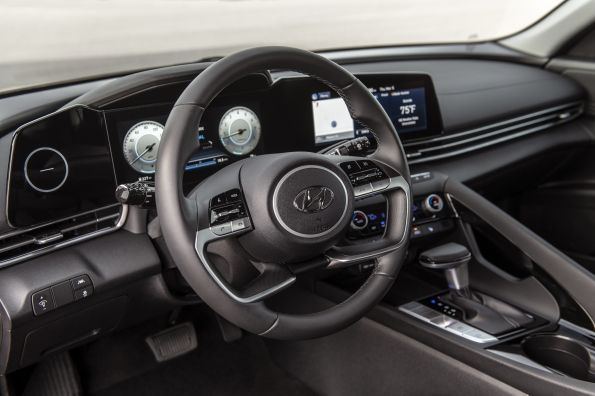 The interior has also received a makeover, but the highlight to us out of all the interior bits is certainly that striking steering wheel. Nevertheless, the "immersive cocoon" interior layout envelops the driver like an aeroplane cockpit, really highlighting the steering wheel as the centrepiece.
Following the world electrification trend and for the first time ever, a hybrid powertrain has been added to the Elantra lineup. The new Elantra Hybrid will feature a 1.6-liter GDI Atkinson-cycle four-cylinder engine. Elantra's Hybrid permanent-magnet electric motor delivers 32 kW powered by a lithium-ion-polymer battery with 1.32 kWh of capacity positioned under the rear seats. The 1.6-liter GDI engine combined with the electric motor in the Elantra Hybrid delivers a total system output of 139 horsepower and up to 195 lb-ft of torque. This engine mates with Hyundai's quick-shifting, six-speed, dual-clutch transmission–differentiating the Elantra Hybrid from its key competitors because of its more dynamic and engaging driving experience. The high-efficiency electric motor has an electric only driving mode that delivers instantaneous torque at low speeds, with available power-assist at higher vehicle speeds.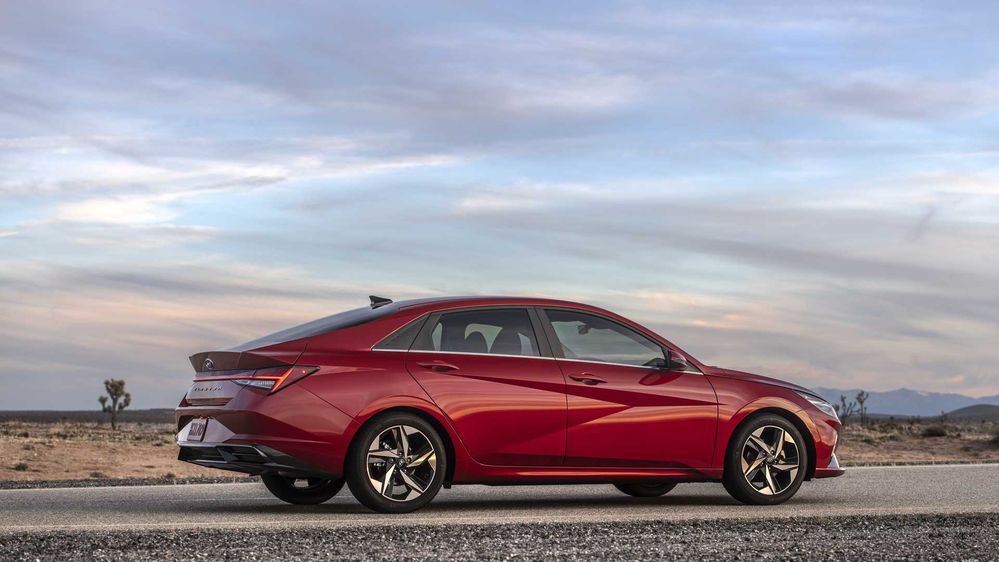 A familiar 2.0-litre engine is also available. This engine generates 147 horsepower @ 6,200 RPM and 132 lb.-ft. of torque @ 4,500 RPM. These models are projected to achieve a best-in-class EPA combined fuel economy rating, an improvement over previous models, due in part to an Intelligent Variable Transmission (IVT).
Hyundai's IVT provides superior efficiency and simulates gear shifts like those in the automatic transmissions that customers have become accustomed to.
We can't wait to take it out for a test drive!
---
---
---
---
Comments