The Fastest, Baddest Ferrari Is Now A PHEV - 2020 SF90 Stradale
Auto News Last Friday, Naza Italia introduced the most powerful Prancing Horse to Malaysia - the 2020 SF90 Stradale and it's a PHEV.
---
You like it or hate it but you'll have to get on with the programme. PHEV's are the current, not the future which brings us to Ferrari's first series production PHEV - it promises to turn the page in Ferrari's history - the 2020 SF90 Stradale.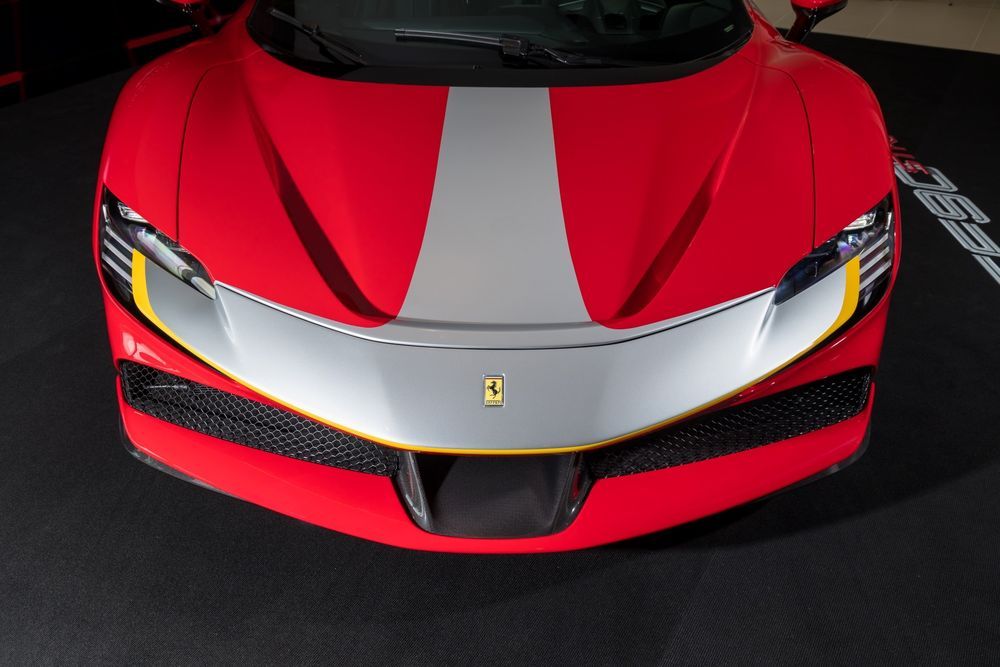 The name SF90 is an homage to Scuderia Ferrari, Ferrari's Formula One outfit, the 90 refers to the 90th anniversary of its foundation which was last year in 2019 and Stradale translates to road. Why Ferrari would decide to link their first significant move into electrification with a team that has been quite dismal in recent seasons is anyone's guess. Apparently it's to underscore the distinct link that has always existed between Ferrari's track and road cars. Okay.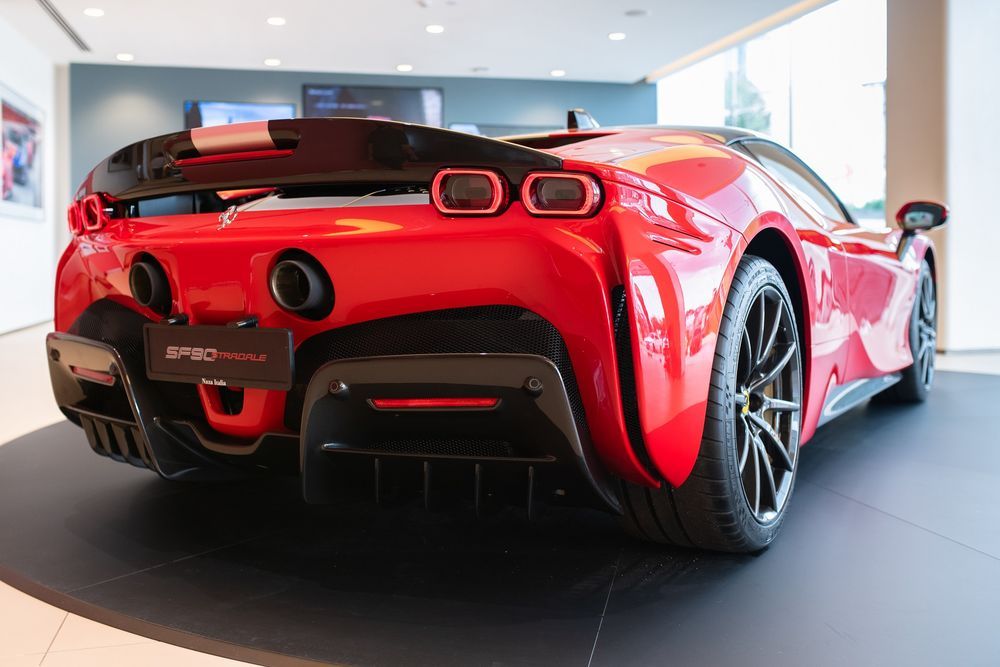 But I digress, here are the SF90 Stradale's topline features:
Turbocharged V8 with three electric motors, two in the front axles and one housed between the engine and gearbox
780PS (petrol engine)
800 Nm of torque at 6,000 rpm
The three electric motors contribute a further 220 PS
25km all-electric range - at a top speed of 135 km/h
8-speed wet dual-clutch transmission
4 drive modes - eDrive, Hybrid, Performance and Qualify
0-100 km/h in 2.5 seconds, 0-200 km/h in 6.7 seconds, 340 km/h top speed
All of the above and more is yours for only RM1.908 million (tak kira lagi duties, tax, insurance and of course your customisation options).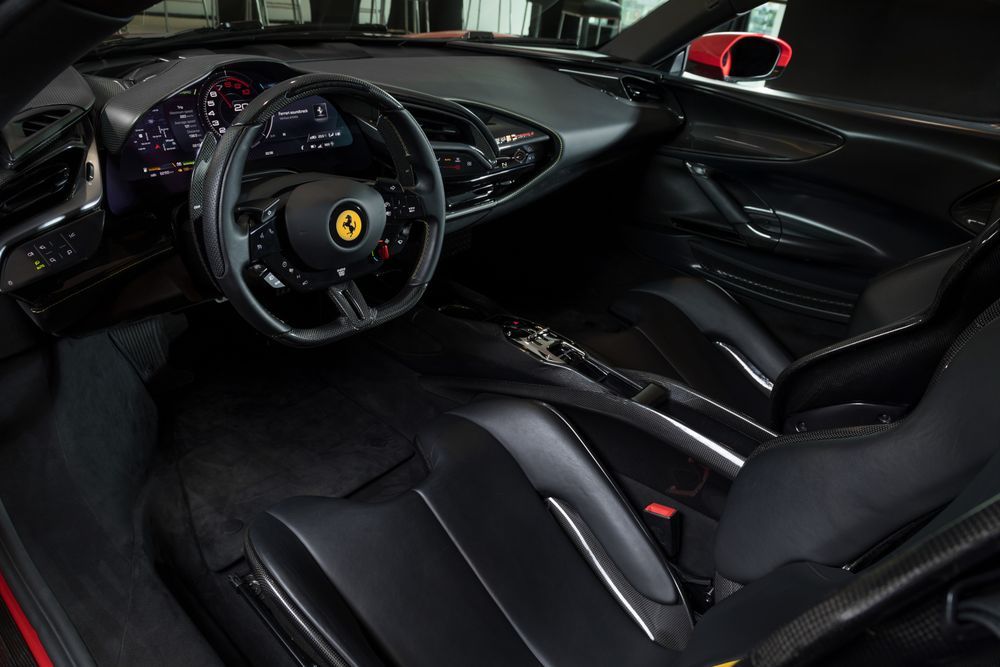 Due to the fact that this is a PHEV, you could drive silently through a graveyard and not risk waking the dead in eDrive mode. That does make me a little sad however, we are watching the death of the signature growl from the V10's and V12's of yore. I mean quite honestly, shouldn't everyone hear a Ferrari before they see it? There is no place for nostalgia in 2020 though.
Because the SF90 is a range model, meaning it does not have a limited production run, you actually could get your hands on one should you be able to afford it. This is unlike the 488 Pista where you had to first be a Ferrari owner before qualifying to own a Pista. According to Naza Italia, there are currently about 20 bookings for the SF90 Stradale and Malaysians should be receiving their cars in the first quarter of 2021. What economic slowdown?!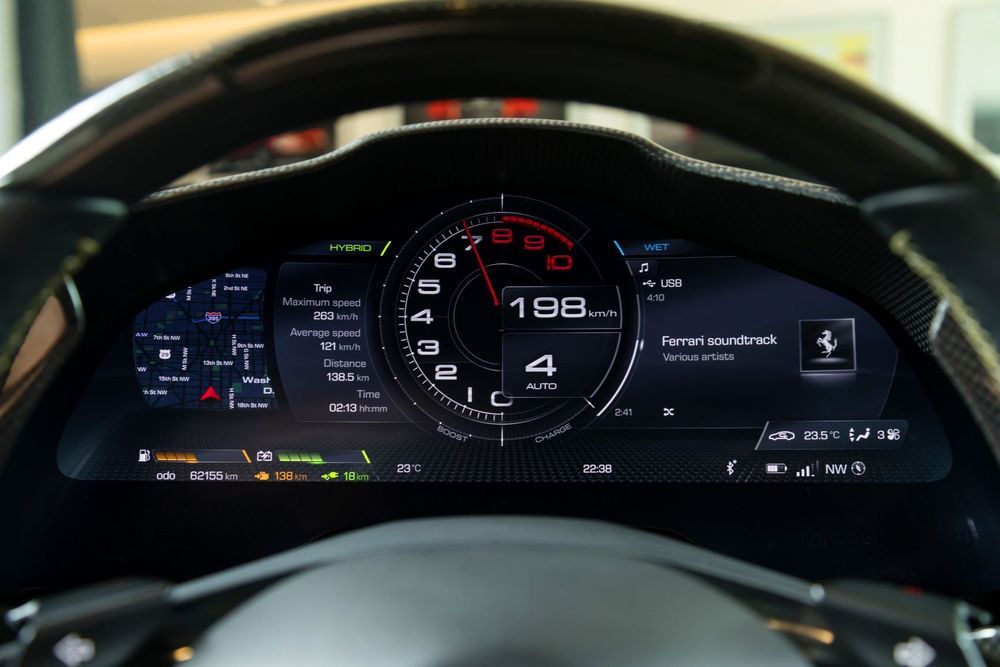 So a Ferrari PHEV. There are more pros than cons to it really as you'll witness in a little video we made here.
Now where to cari RM2 million?
Oh yes, one more thing, the Reverse gear is powered by the two electric motors at the front axles and not the 8-speed DCT transmission. Neat.
---
---
---
---
Comments