 Ferrari Special Projects has done it again, this time with a 488 Spider. To commemorate Ferrari's 50th Anniversary in the Japanese market, they decided to produce a limited edition run of bespoke 488 Spiders known as the J50. Only 10 examples will be made, and each one will be tailored to the owner's requirements. The engine gets a neat 20 horsepower boost to 690 hp over the standard 488's 670 hp.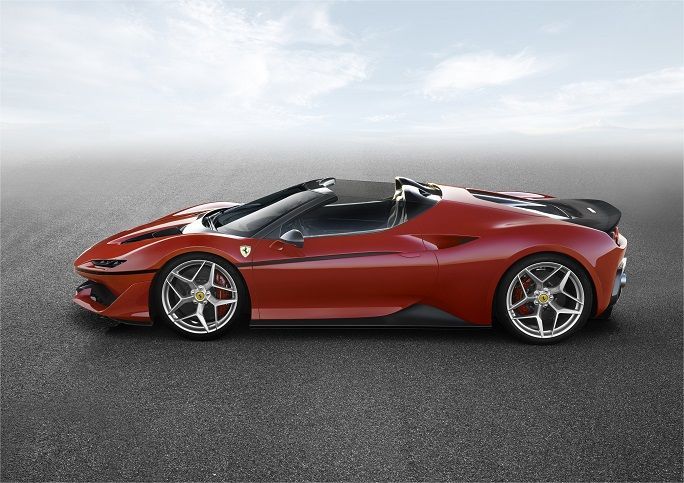 The changes are more than merely cosmetic, as opposed to Ferrari's previous weak attempt at some special edition models. The front end is sharper and sleeker, with horizontally oriented headlights as opposed to vertical units. This changes the overall front profile, and along with the lower roofline it directs more air towards the spoiler resulting in improved aerodynamics. The revised front also has a slightly manga-ish look to it, reminiscent of Evangelion or Gundam.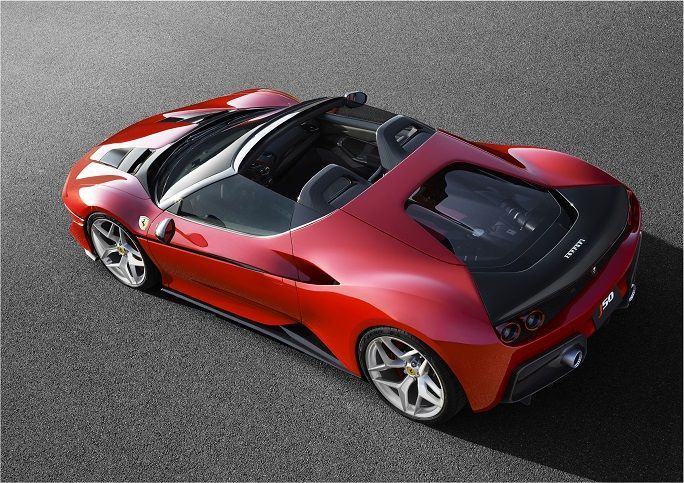 A black stripe stretches across the front and wraps around the sides, placed for some visual manipulation in order to make the J50 look lower slung than it already is. The rear end has also gone through a redesign, with F430 style elements for the centre housing with the tail lamps. The engine cover is made of a polycarbonate screen and meshes with the rear cowl, leading up towards the roll hoops. There's a second aerofoil-esque spoiler located just behind the roll hoops as well, adding additional downforce, as well as a redesigned diffuser shaped like an afterburner nozzle on a fighter jet.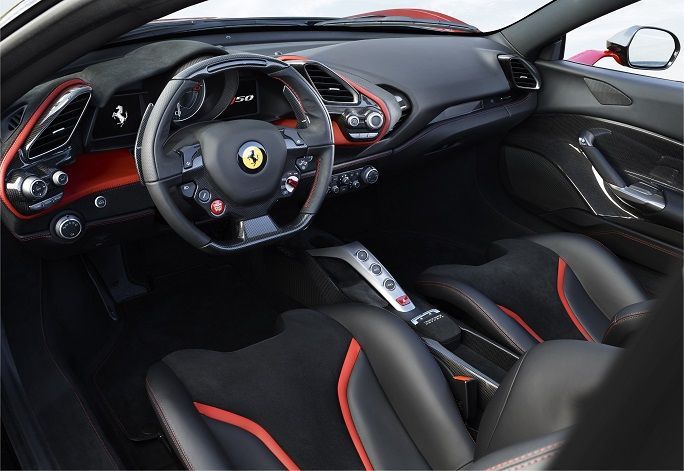 On the inside, not much has changed besides the materials used and the colour scheme. The folding roof has been replaced by a carbon-fibre targa hard-top that stows away behind the seats, like a Toyota Sport 800. There's specific trim design for the seats and the dashboard, but the overall look and feel is as familiar as the 458 or 488. It's all very tacti-cool, and definitely Japan-inspired.
---
---
---
Comments