Alfa Confirms New Engines, Including Ferrari-Derived V6
Auto News Alfa Romeo is one of the great Italian automakers and a recent announcement by the Fiat-Chrysler Automobile Group (Alfa's parent company) reveals plans on returning its engines to true form with the confirmation of a high-output four-cylinder unit along with a Ferrari-derived V6 for its future cars.
Alfa hasn't had the easiest time in past five years and the company knows that to make a return to its glory days, it needs new cars. Fresh machines powered by modern engines that retain that Italian flair that people buy Alfas for – even if they've been occupied with making very pretty, if very front-drive sedans and hatchbacks over recent years.
Alfa will be launching a new mid-size sedan (as possible a successor to the 159) later in the year that is expected to contend with the BMW 3-Series and Audi A4. Perhaps with a larger 166 successor following shortly after to compete with the BMW 5-Series and company.
A Reuters report has confirmed that the company is investing more than 500 million euros into the development of these two engines and their production facility in Termoli, situated on the eastern Italian coast. These new engines will play a pivotal role in the company's planned global relaunch which will see the introduction of several new models and a strong push into new markets.
Of the two, the high-output four-cylinder unit will likely take a lot of what the company learned with its 1.75-litre TBi engine that was fitted to its Giulietta and 4C models in terms masking its smaller capacity through turbocharging. But the V6 that will be derived from Ferrari is definitely the more exciting news, signalling a possible return of Alfa's 3.0-litre V6, one of its most recognized engines. Not sure if there will be any DNA from the 2.4-litre Ferrari V6 found in the legendary Lancia Stratos, though, but we can hope.
One possibility is that Ferrari could opt to use the 3.9-litre twin-turbo V8 engine from its new 488 GTB (pictured below) but with two cylinders removed. Either that or dig through their large pile of venerable V8s to find a suitable candidate to base the new Alfa V6. It's anyone's guess at the moment, unfortunately.
Alfa has to be fully committed to the brand's revival for it to yield the result the company wants as the market they're planning on competing in is fielded by A-players with strong offerings. But with Ferrari helping out, at least we know they won't be sluggish machines.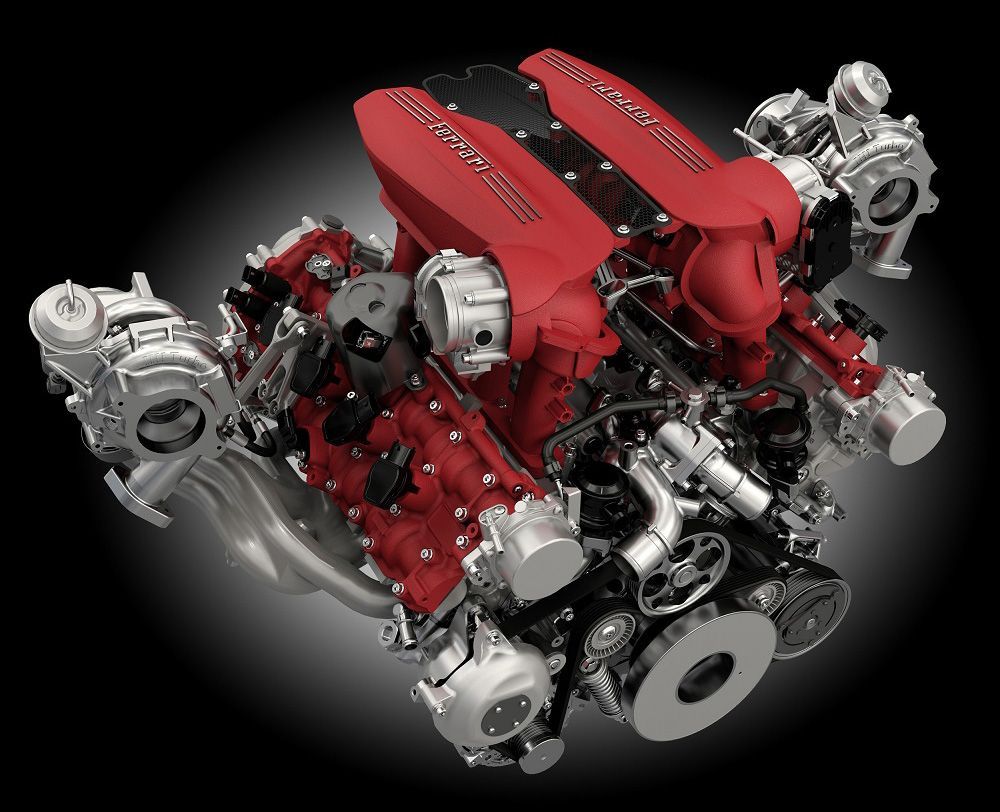 ---
---
---
---
Comments