The Mercedes-AMG E63S Estate Is The Fastest Wagon On The Nurburgring
Auto News Of all the performance car sub-genres that exist, perhaps the coolest are the fast wagons. Cars like the Volvo 850R, the Audi RS6 Avant, and the Subaru Legacy S402 come to mind, although to the average car buyer it may seem peculiar that enthusiasts are interested in wagons. The appeal can be broken down into fairly simple terms: they're cars that can fit your family and luggage, but are quite nearly as fast as regular performance cars. The juxtaposition and sleeper status that comes with fast wagons is highly sought after.
Mercedes-AMG has managed to set a record with their latest E63S 4MATIC+ Estate. It's the wagon version of the E63S that we tested late last year and was launched locally just a while back. Where is this record, you ask? Well, none other than the Nurburgring Nordschleife- where quite nearly every manufacturer gets into a pissing contest with their performance cars. It just so happens that with a lap time of 7:45.19, this fast wagon sits at the top of the wagon heap. The test was carried out by "sport auto" magazine, which is known for pushing various performance cars around the hallowed track.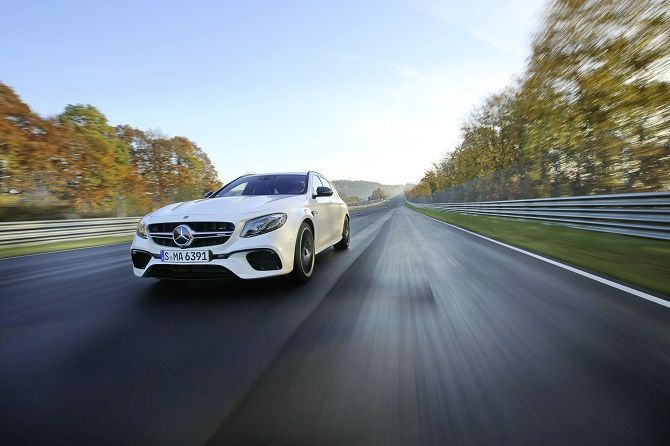 For those unfamiliar with the E63S 4MATIC+ Estate, let's list some numbers. It packs a 4.0-litre twin-turbo V8 pushing a whopping 612 hp to all four wheels via a 9-speed automatic gearbox. The century sprint takes just 3.5 seconds from a standstill, which also makes it the fastest in its class. So potent is its performance that it can match full-on sports cars in sheer speed on the track, despite the additional weight.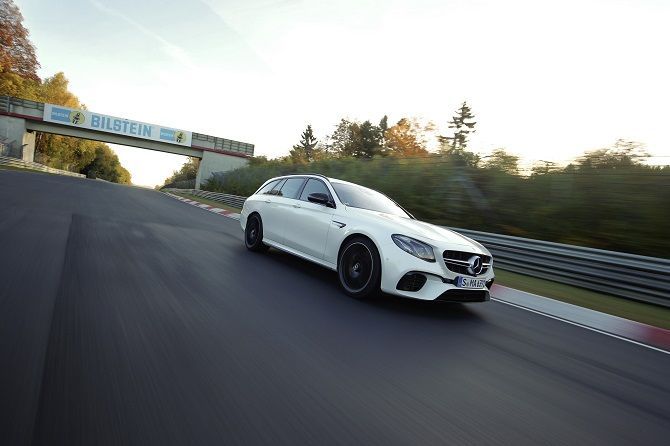 As a wagon, it has a massive 640 litres of boot space with the seats folded up, which is almost double what a Honda Jazz packs. With the seats down, this goes up to 1820 litres of space. Suffice to say, the E63S 4MATIC+ Estate is an ideal all-in-one car for the discerning car enthusiast with a family to haul around when not attacking corners on a mountain pass or ripping up the tarmac on a local circuit.
---
---
---
Comments