The Porsche 911 Hierarchy Explained
Insights When it comes to variety, no other car model beats the Porsche 911. It comes in so many different variants, based off of the same basic platform with each generation. Some badges don't have as much meaning as they used to, and some badges are phased out and brought back across different generations. If you've ever wanted to know which badge refers to which model and how the general heirarchy of the 911 is structured, then read on.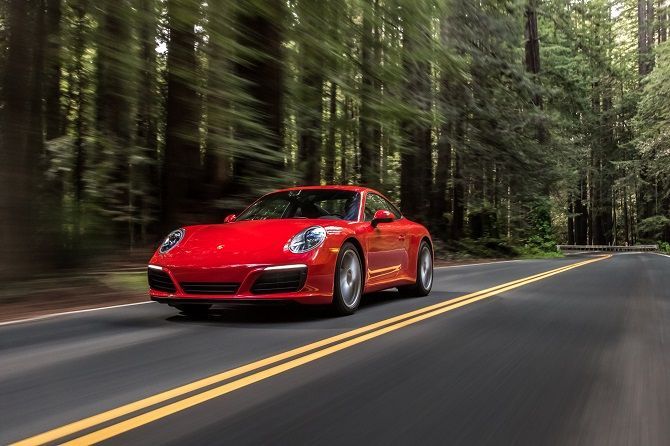 911 Carrera
This is the most basic form of the 911, and arguably its purest form. It comes with the smallest engine of the 911 range and is available as either the Carrera 2 or Carrera 4, which denotes rear-wheel drive and all-wheel drive respectively. For the longest time, the Carrera models were naturally aspirated up until the 991.2 generation when Porsche introduced turbocharging across most of their model range. The most recent iteration features a turbocharged 3.0-litre flat-six engine pushing out 370 PS and 450 Nm of torque from 1,700 rpm to 5,000 rpm.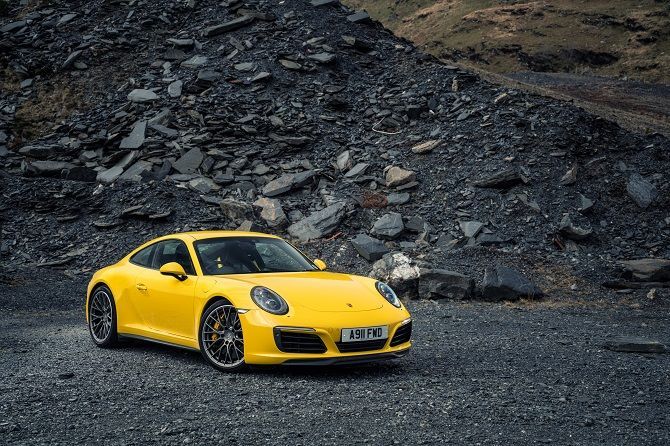 911 Carrera S
Being a step higher in the model lineup than the Carrera, the Carrera S is an incremental improvement in performance and dynamics. Much like the Carrera, it is available as either a Carrera 2S or Carrera 4S, once again referring to rear-wheel drive and all-wheel drive variants respectively. Prior to the 991.2 generation, the Carrera S was naturally aspirated with a larger displacement engine over the normal Carrera, but this most recent generation sees slightly different turbochargers and higher boost to develop more power. The Carrera S makes 420 PS and 500 Nm of torque across the same 1,700 rpm to 5,000 rpm rev range.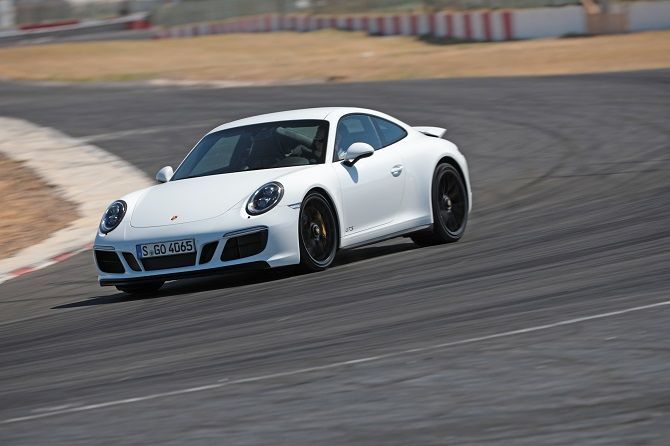 911 Carrera GTS
Traditionally, the GTS variants of the 911 were not particularly different from the regular Carrera models. What they can be regarded as is a Carrera S with all of the best performance options ticked in a singular package, saving buyers the effort of having to decide what they want in their 911. Powering it is a turbocharged 3.0-litre flat-six engine that develops 450 PS and 550 Nm from 2,150 rpm to 5,000 rpm. With this iteration, it is the powertrain that gives it a distinct advantage over a fully-specced Carrera S. Once again, this model comes as either a Carrera GTS or Carrera 4 GTS, where the 4 denotes all-wheel drive versus rear-wheel drive.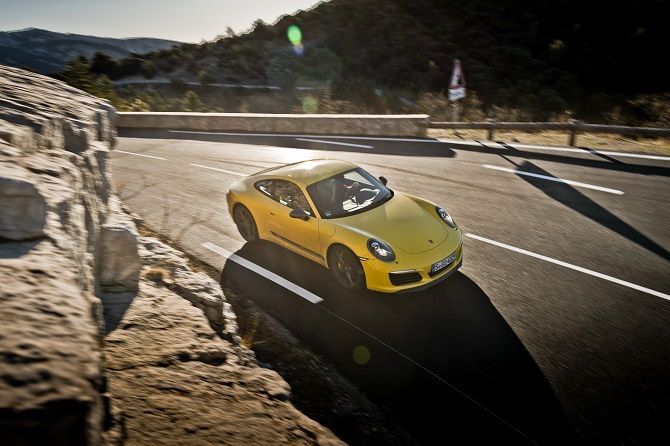 911 T
This particular 911 variant is one that has popped in and out of Porsche's range over the last few decades. It is hard to place this within the 911 heirarchy as while it shares a powertrain with the regular Carrera model (turbocharged 3.0-litre flat-six, 370 PS, 450 Nm), it also happens to be the lighest 911 variant in the range - more so than even the top-end GT models. It's stripped of many luxuries, designed to offer a more pure driving experience for enthusiasts.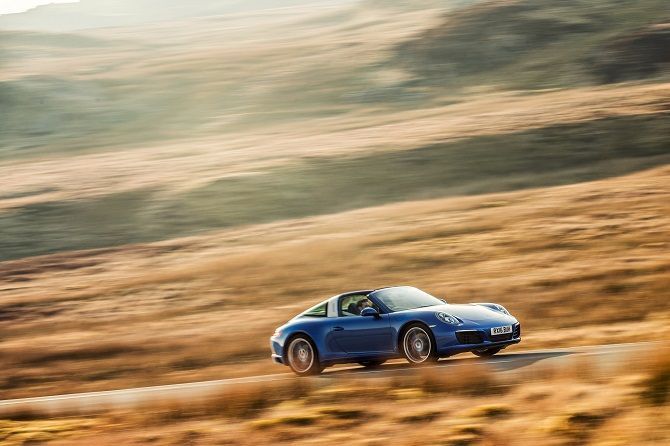 911 Targa
This model variant is also a little difficult to place within the 911 lineup. The Targa is a more a body type than anything, but it doesn't share the Carrera designation like most of the other 911 models. Not quite a convertible, the Targa features a central roof section that tucks away under a rear cowl, providing an open air experience but with an entirely different silhouette. It comes with powertrains from either the Carrera 4, Carrera 4S, or Carrera 4 GTS.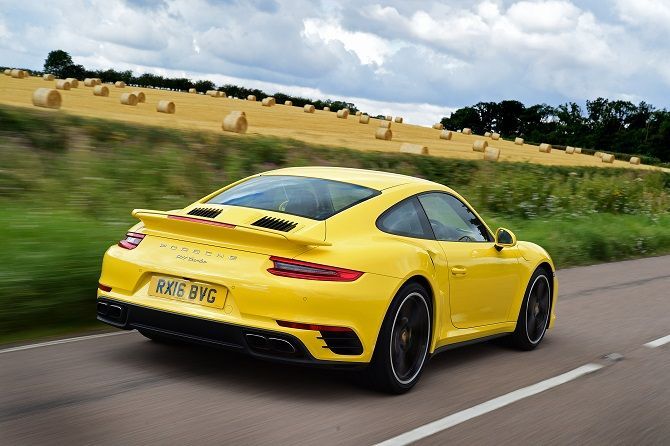 911 Turbo
This is where things can be a little confusing as well. As prior generations of the 911 had naturally aspirated engines for everything except the Turbo and Turbo S models, it was easy to differentiate these variants by their unique forced induction hardware. That being said, this generation of 911 Turbo still maintains a large performance edge with a turbocharged flat-six engine that's 3.8-litres in displacement, or 0.8 litres larger than the models up to this point in the list. It is only available with all-wheel drive and delivers a whopping 540 PS and 660 Nm of torque from 1,950 rpm to 5,000 rpm. While it produces more power than even the 911 GT3 RS, it is not quite the razor-sharp performance machine you would expect as it is geared (literally) towards high-speed cruising and long distance journeys. Think of it as the grand tourer of the 911 range.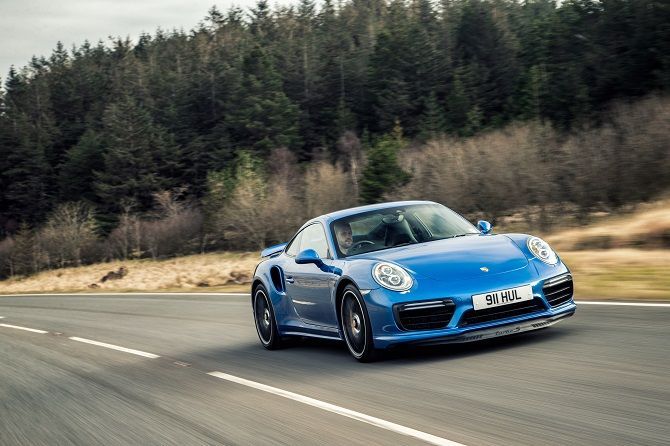 911 Turbo S
The Turbo S is to the Turbo as the Carrera S is to the Carrera. It packs more power at 580 PS and 700 Nm of torque, but maintains much of the components and layout as the regular Turbo model. It still isn't quite designed for churning out quick lap times, but it will do as the 911 Turbo does on an empty stretch of highway - only quicker, and with more violence in the process.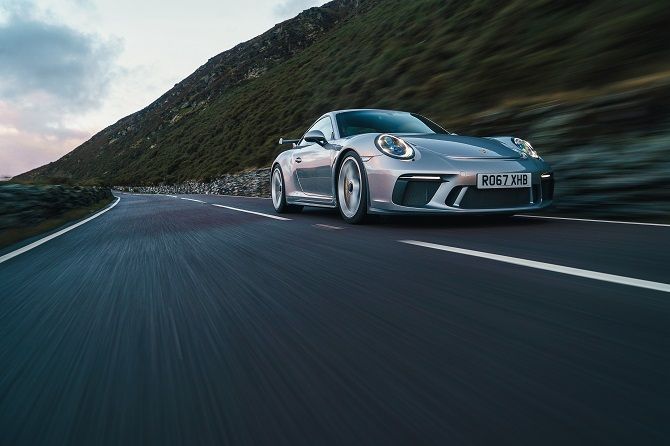 911 GT3
Even though this particular 911 variant is the lowest in the GT pecking order, it is not something to take lightly. It's the 'weakest' of the naturally-aspirated 911 models currently on offer, but even so it develops 500 PS and 460 Nm from a 4.0-litre flat-six engine. It's only available in rear-wheel drive, and while it makes less power than a 911 Turbo, it is far better suited to a racetrack as it comes with closer gear ratios, a more aggressive chassis, and some trickle-down technology from Porsche's numerous motorsport development programs. It isn't as outright aggressive as the RS models, which makes it a good middle ground for the enthusiast who also seeks a little bit of fun when they're not on track. As standard, it comes with a more aggressive body featuring numerous vents and a big wing out back, but an optional Touring Package makes it a lot more subtle by deleting the wing and maintaining the traditional 911 silhouette.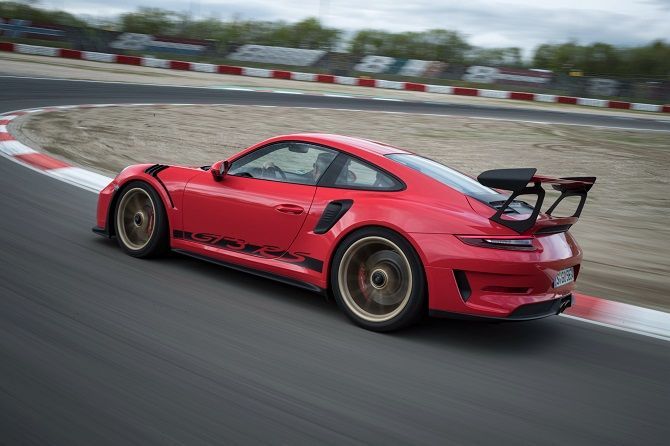 911 GT3 RS
There was once a time when the GT3 RS was the most powerful naturally-aspirated 911 available. It still is, although this now has less meaning as the only other naturally-aspirated 911 is the GT3. With a 4.0-litre flat-six engine screaming up to 9,000 rpm, an aerodynamics package that adds 340 kilograms of downforce at top speed, and the most aggressive suspension setup available on a 911, the GT3 RS is the ultimate 911 track machine. Much of the specifications are dictated by homologation rules, but with 520 PS and 470 Nm of torque it certainly doesn't have its wings clipped. While this may not seem like a huge improvement over the GT3 on paper, its worth remembering that the GT3 RS finds its speed in the corners with sheer mechanical grip - and this translates to much quicker lap times. It's a car that evolves a great deal with each generation, all in the pursuit of outright speed.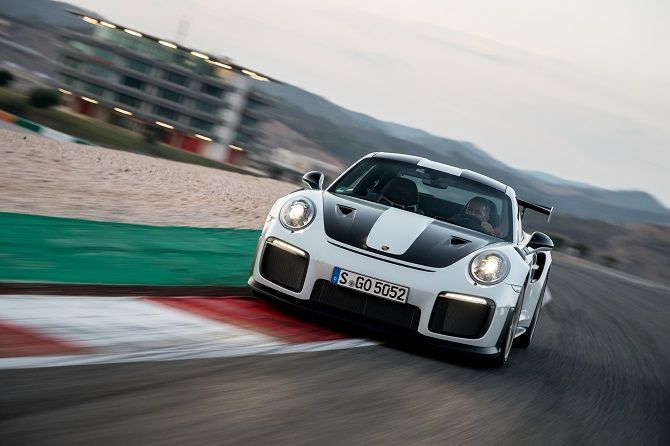 911 GT2 RS
Congratulations. You've made it to the end of a very long, very convoluted list. This final entry, the star at the very top, is the GT2 RS - a car that many regard as the most difficult 911 to drive. Highly exclusive and extremely powerful, the GT2 RS is perhaps the best modern-day analogy to the original widowmaker 911 Turbo models which didn't come with all-wheel drive as they do today. In the past, Porsche had separate models for the GT2 and GT2 RS, but this 991.2 generation sees the omission of the GT2 model and only the full-fat RS variant is available. For those lucky enough to own one, they will have access to an incredible 700 PS and 750 Nm, from a turbocharged 3.8-litre flat-six engine delivering power exclusively to the rear wheels through a PDK dual-clutch gearbox. While Porsche may not currently compete in any GT2 races (not that there are any at the moment), the numbering is reflective of the positioning and history of the model, in the same way the GT2 class is a notch above the GT3 class in racing. Much like the other GT models, the GT2 RS is designed to hit the track - but it has more than enough power and flexibility to devour long stretches of highway without breaking a sweat.
BUT WAIT. We're not done yet. What about the different body styles?
Okay, this is also something worth discussing as, once again, it can be a little confusing. After much deliberation, we've boiled it down into a couple of simple rules (applicable only to the latest 991.2 generation):
Every all-wheel drive 911 has a wider body, originally reserved for the Turbo models but expanded to include any 911 with a "4" in its designation.
All Turbo and Turbo S models have ducktail spoilers.
The GT3 has a larger fixed wing.
The GT3 RS and GT2 RS have adjustable wings, fender vents, more aggressive ducting, and the wider body.
Every variant is available as a convertible (Cabriolet) with the exception of the 911 T, 911 Targa, and the GT models.
Now, while this doesn't stop any owner from modifying their car to add a wing and so on and so forth, it can be a rough visual guide if you need to identify a passing 911 on the go and didn't manage to catch the badge.

And for a little bonus, here's a chart of all of the various 911 powertrains available! That GT2 RS has quite nearly double the power of the Carrera models, which should be an indicator to how varied the 911 model range is in terms of performance.
---
---
---
Comments