Tokyo 2017: Nissan Teases Crossover Concept At Showroom In Ginza; Potential Qashqai Replacement?
Auto News Ahead of the Tokyo Motor Show set to begin this week, our colleague Hans on ground to cover the event spotted this sculpture of a crossover-shaped vehicle in the Nissan Crossing flagship showroom at the busy Ginza district of Tokyo.
The display vehicle is surrounded by a pair of Kawasaki sculpting robots. A label on the glass panel states that the concept vehicle being sculpted is set to be unveiled at the upcoming motor show.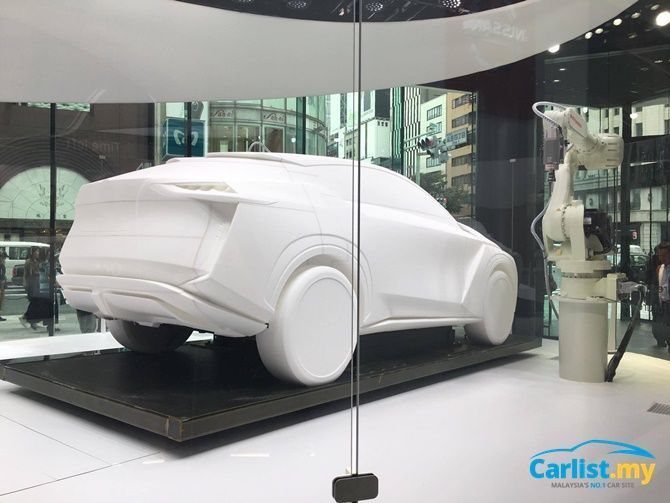 No further information is provided, but Hans' on-ground observations informs us that the vehicle is approximately the size of a C-segment vehicle, suggesting a concept that may preview a potential replacement of the Qashqai, a popular crossover model in Europe not sold in Malaysia.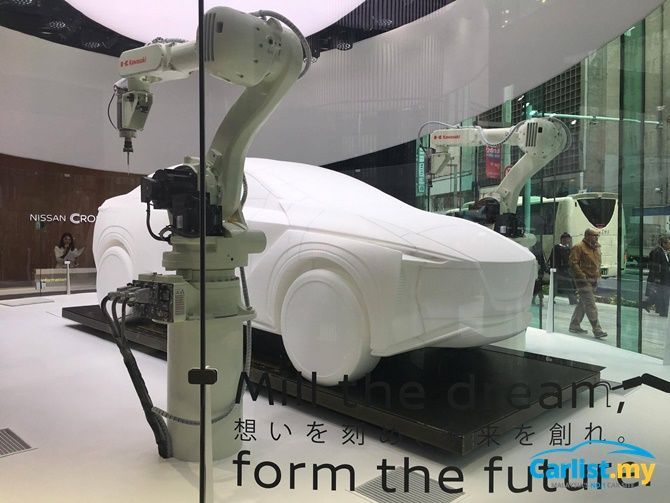 Now in its second model generation, the current Qashqai was launched in late 2013; meaning a replacement model can be expected around 2019 or 2020. The current J11 Qashqai is based on a shortened version of the CMF platform that also underpins the T32 X-Trail.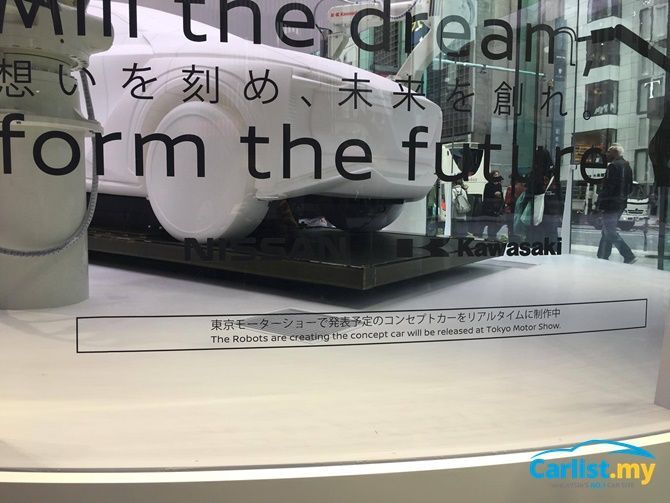 Earlier, we reported that Nissan will also be displaying a Paramedic Concept ambulance based on the NV350 and an all-electric e-NV200 fridge concept at the Tokyo Motor Show. This new crossover, however, will likely be a bigger attraction, so it would be a development to keep tabs on.
---
---
---
Comments