Tokyo 2017: Yamaha Cross Hub Concept Is A Motorcycle-Inspired Pick-Up Truck
Auto News We mostly know Yamaha for its range of motorcycles and the occasional dabble in building engines for car makers – the 4.4-litre V8 it developed for Volvo in the mid-2000s being one noteworthy example – but here a comes a rare four-wheeled product from the company.
Occupying centre stage of the Yamaha booth at the Tokyo Motor Show is the Cross Hub Concept, a funky-looking, almost toy-like, pick-up truck with styling cues clearly inspired by Yamaha's motorcycle expertise.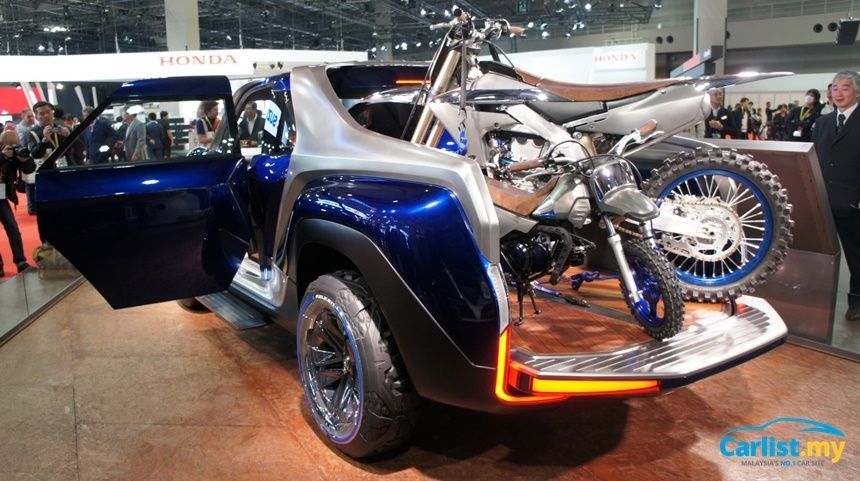 Measuring 4,490 mm long, 1,960 mm wide, and 1,750 mm tall, the Cross Hub Concept is a more akin to a C-segment sedan in size, but its rear bed is nevertheless to carry up to two motorcycles at a time, albeit arranged diagonally.
Cabin seats four occupants in diamond configuration with the driver up front and along the centre of the vehicle like the old McLaren F1.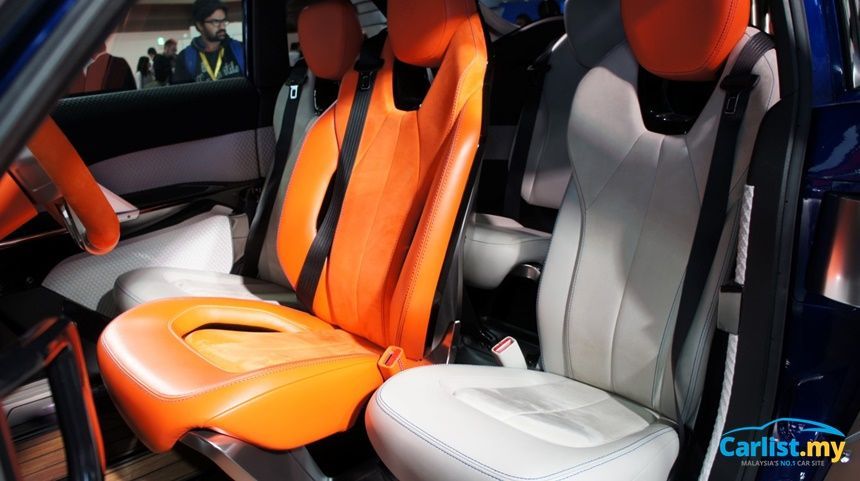 Propulsion is electric, a brushless motor setup powered by lithium-ion battery, though performance numbers are unspecified.
The rear axle appears to employ an unconventional suspension setup – the coil-over springs and absorbers seemingly punch through the cargo bed with their top end mounted on a visible part of the vehicle's frame. A glance of the vehicle's aerodynamically-smoothened underbody offers no additional clues to its suspension setup.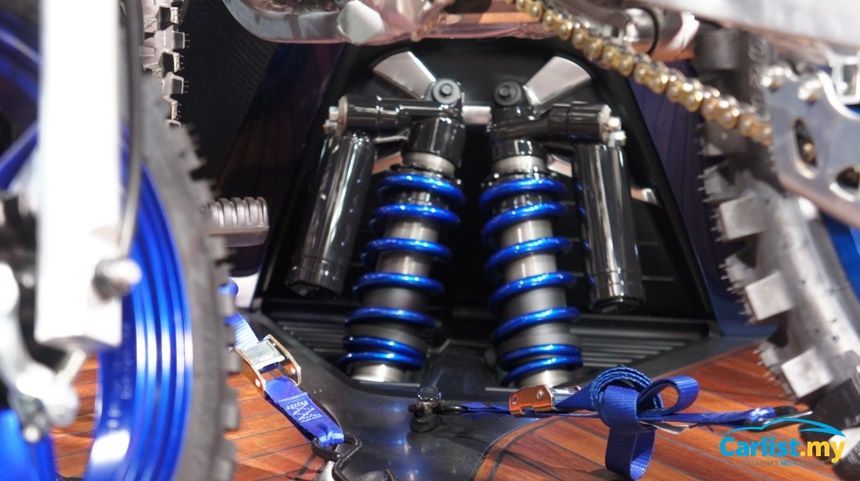 The Cross Hub follows Yamaha's earlier car concepts launched in past iterations of the Tokyo Motor Show. There was the Motiv in 2013, as well as the Sports Ride Concept in 2015. Yamaha's previous involvement in the automotive industry outside motorcycles have largely been in the field of engine tuning.
The company had worked together with Toyota for engines of the 2000GT and, more recently, the Lexus LFA. It also collaborated with Petronas to develop the E01 engine family that has since been acquired by Proton.
---
---
---
---
Comments