Video Series Proves Why The Subaru WRX Is An All-Weather Sports Car
Auto News In an effort to further demonstrate the profound capability of its symmetrical all-wheel drive system and the sure-fire performance of its turbocharged boxer engines - Subaru Canada has produced a short video series, pitting the Subaru WRX in a 0-100km/h test against a variety of the most unconventional and challenging road conditions possible.
These tests, which are presented in a six part video series, range from full-bore accelerations on rocky gravel, half snow-half sand tracks and even banana peels. In all cases, the Subaru WRX tracks straight and completes the century dash within the stipulated distance given.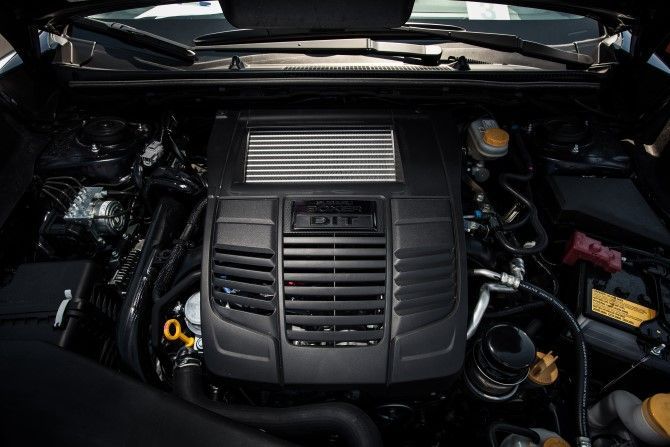 The WRX features a 2.0-litre horizontally-opposed, turbocharged four-cylinder that delivers 268hp at 5,000rpm and 350Nm of torque. The Canadian market is offered with a choice of six-speed manual or Subaru's Lineartronic CVT automatic, the vehicle in the video notably uses the manual transmission. Under ideal conditions - the Subaru WRX manual will accelerate from 0-100km/h in circa 5.4 seconds.
The 0-100km/h times recorded are fastest of multiple runs. Check out all six videos below.
Wet Asphalt Test
The first of the tests is the most conventional of all, the WRX takes on a specially prepared and very wet asphalt track. The WRX completes the sprint in 6.01 seconds.
The Road From Hell
Aptly named, the road from hell features 'crusher run' gravel, deep ruts and deep muddles making up large sections of the track. The road from hell is more brutal rally stage than road, unfazed, the WRX needed just 6.02 seconds.
Half Sand, Half Snow
This test would seem the toughest yet most indicative of the ability of Subaru's symmetrical AWD system to deliver equal amounts of torque to each wheel. With two tyres on either side fighting for traction on two loose surfaces with very different traction levels – it's quite a feat that the WRX completed the dash in 8.01 seconds.
Powder
This test is more a visual treat than challenge for the WRX. The asphalt track surface is covered in loose, coloured powder simulating tractions levels to that of ice. The WRX takes 7.15 seconds to complete the 0-100km/h sprint in this turbocharged celebration of colour.
Runway Foam
Runway Foam is a layer of fire suppression foam, jetted onto a runway prior to an aircraft's emergency landing. In this test, the WRX takes on this slippery looking foam, and completes the century sprint in 6.03 seconds.
Banana Peels
In our personal favourite of the video series – the asphalt surfaced is strategically littered with banana peels. This would seemingly be a nightmare to our favourite cartoon characters, the WRX makes light work of it, accelerating to 100km/h in 6.10 seconds.
---
---
---
Comments