Volvo and Uber To Develop Self-Driving Vehicles To Ferry People
Auto News Volvo Cars and Uber have announced that they are joining forces to develop self-driving vehicles to ferry passengers in the near future.
The two companies signed an agreement earlier this week to establish a joint project that will develop new base vehicles that will be able to incorporate the latest developments in AD technologies, up to and including fully autonomous driverless cars.
It is said that the base vehicles will be manufactured by Volvo Cars and then sold to Uber, who will be contributing a combined USD 300M to the project.
According to Volvo, the new base vehicle will be developed on Volvo Cars' fully modular Scalable Product Architecture (SPA) that is currently being used on the XC90 SUV, as well as the S90 sedan and V90 premium estate. By looking at the images, it looks like the first batch will be based on the XC90 SUV.
Both Uber and Volvo will use the same base vehicle for the next stage of their own autonomous car strategies. This will involve Uber adding its own self-developed autonomous driving systems to the Volvo base vehicle. Volvo will use the same base vehicle for the next stage of its own autonomous car strategy, which will involve fully autonomous driving.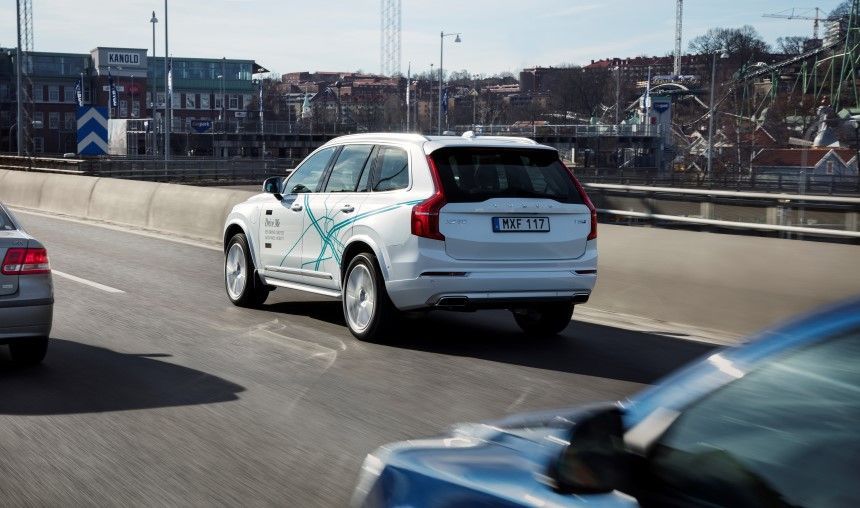 Håkan Samuelsson, president and chief executive of Volvo Cars, said: "Volvo is one of the most progressive and contemporary car makers in the world. It is a world leader in the development of active safety and autonomous drive technology and possesses an unrivaled safety credibility. We are very proud to be the partner of choice for Uber, one of the world's leading technology companies. This alliance places Volvo at the heart of the current technological revolution in the automotive industry."
Travis Kalanick, Uber's chief executive, said: "over one million people die in car accidents every year. These are tragedies that self-driving technology can help solve, but we can't do this alone. That's why our partnership with a great manufacturer like Volvo is so important. Volvo is a leader in vehicle development and best-in-class when it comes to safety. By combining the capabilities of Uber and Volvo we will get to the future faster, together."
So, are you ready to board your Uber ride with no driver in the near future?
Find your next Volvo at Carlist.my
---
---
---
Comments