Volvo Show Off Their Vision For The Autonomous Driving Interface Of Tomorrow
Auto News Volvo has released new information and even a video on its IntelliSafe Auto Pilot. They say it is among the industry's most advanced and easy-to-use interfaces, seamlessly switching from driver control to autonomous driving and vice versa.
Always one to keep the needle on vehicle safety moving forward, it comes as no surprise that the Swedish automaker would be developing expertise in autonomous driving systems and integrating it with their existing line-up of vehicles.
The interface itself is demonstrated via an XC90 with special paddles behind the steering wheels that light up or dim down depending on the intended action. It is designed to be intuitive and simple to operate.
When the car enters a route where it can pilot itself, the driver would simply need to pull both paddles when prompted to engage the car's autonomous driving mode. Once the car has taken over control, the driver would then have the ability to relax or even get some work done during the commute as opposed to being preoccupied with driving.
Once the car is about to exit the autonomous driving route, the paddles will once again flash and a 60 second countdown is displayed within the dashboard for the driver to take back control.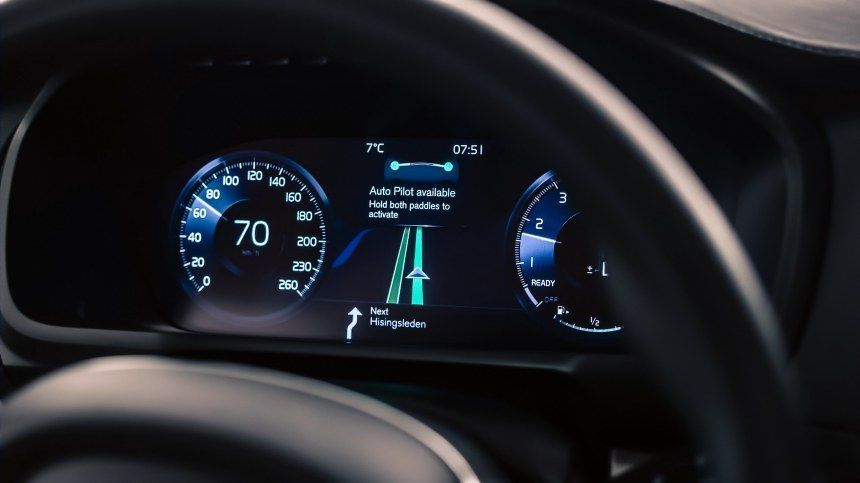 Should the driver, for any reason, not pull both the paddles within the specified time, the car would bring itself to a safe stop further along the road.
Thomas Ingenlath, SVP Design at Volvo Cars, said: "We have designed a user interface that is safe and seamless to use so that drivers can confidently transfer and regain control of the car."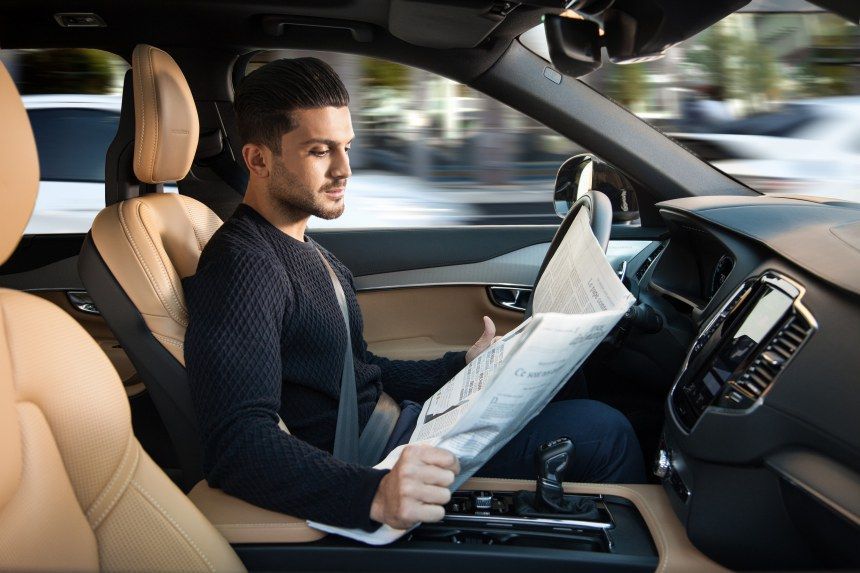 This new IntelliSafe Auto Pilot system will be available for the first time in the 100 units of Volvo XC90s that the company is making available for the Drive Me project in Gothenburg, Sweden in 2017, the world's most ambitious autonomous driving project.
In it, 100 self-driving Volvos will be made available to families and commuters around Gothenburg for use in everyday conditions. The cars will be driven autonomously on approximately 50km within selected roads.
Following that, Volvo plans to introduce IntelliSafe Auto Pilot on cars sold to the general public.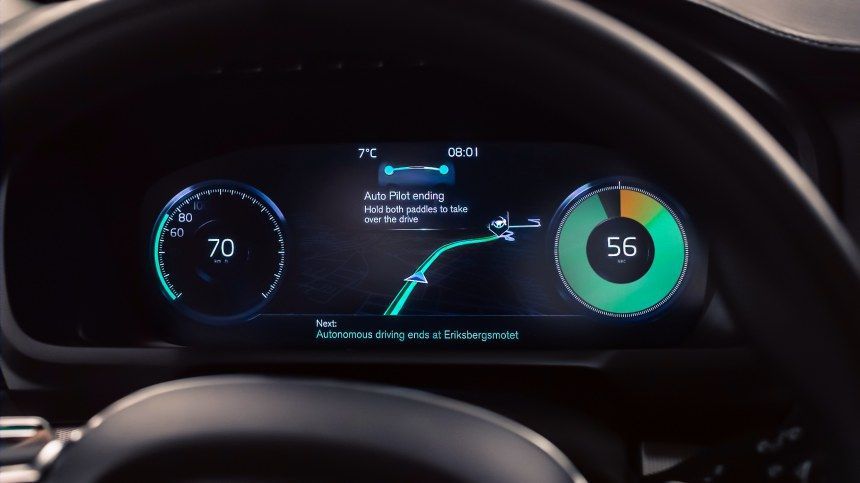 ---
---
---
---
Comments