WHAT IF: Mitsubishi Made The Lancer Evolution XI And It Was This Awesome?
Auto News The Lancer Evolution suffered an untimely death at the end of its 10th-generation in 2016, and in the 5 years that have passed there have been an unrelenting call for its return, yet it's always met with stony silence from Mitsubishi. What if that changed?
---
These are some renderings of what the Evo XI might look like, created by artist Enoch Gonzales, which takes plenty of inspiration from the rally-bred high-performance saloon car's past but also adds some modern touches that stem from some of Mitsubishi's newer designs.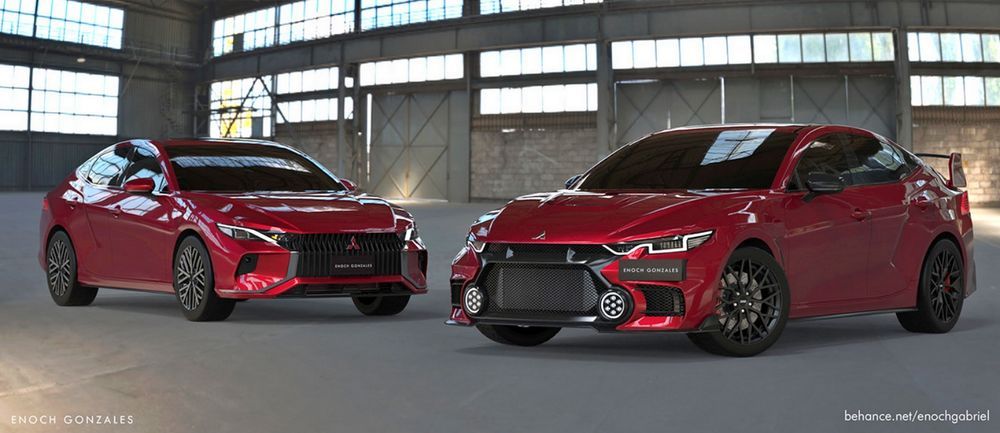 As for what else serves as the basis for these designs, we do see a few hints of the newest Lexus IS thrown in there, especially towards the rear past the C-pillar. However, it's the front end that captures most of our interest.
The clamshell bonnet is a lovely touch, for one thing, complete with the requisite vents on the bonnet that frame those deep-set headlights that resemble the 8th-generation Mitsubishi Galant. Its daytime running lights are rather cleverly shaped as well, looking aggressive while resembling an inverted M - and the same goes for the light bar at the rear, which nicely complements the big boot spoiler when lit.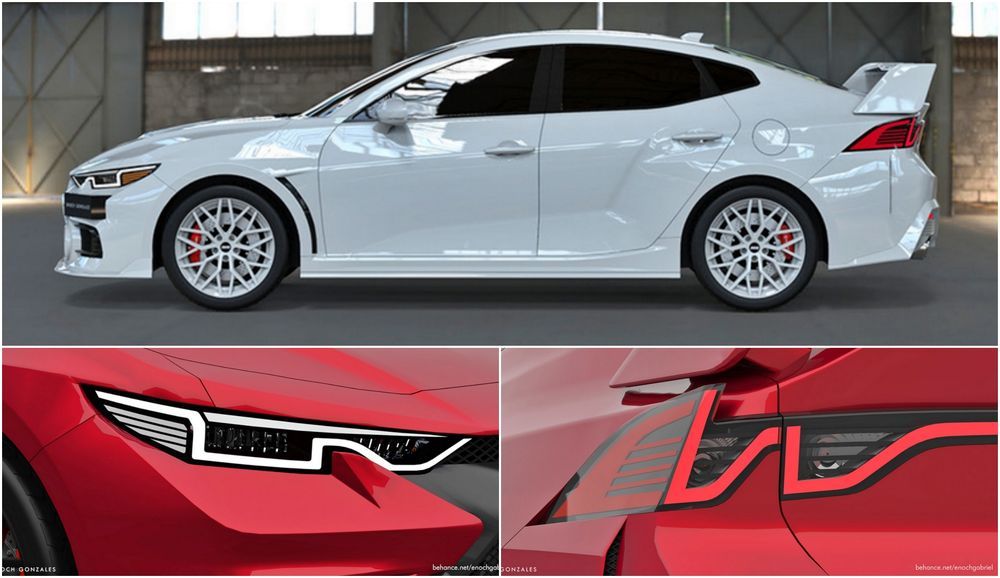 Speaking of lights, the rally-inspired fog lamps with their 7 individual LED illuminators are an awesome touch. They flank a gaping mesh grille that allows for maximum airflow to what we imagine to be the kind of huge intercooler and radiator package needed to keep a monstrous turbocharger cool and properly boosted.
The proper quad exhaust exits are fitted out back, the kind with the diameter and resonance needed to keep the neighbours awake every night.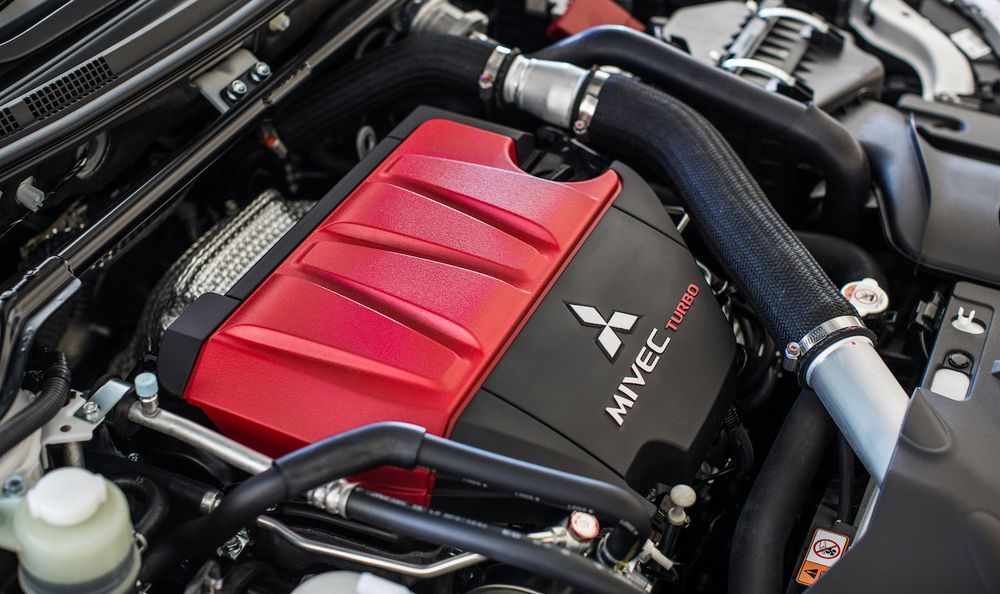 We can only speculate at what Mitsubishi might plan in terms of a powertrain for a next-generation Lancer Evo, but that might not be as straightforward as fitting a 2.0-litre four-cylinder with the biggest turbine that'll fit into the engine bay.
According to a report by Brit mag Autocar (in 2019), Japanese-based sources say Mitsubishi could be looking to leverage its connection to Renault and Renault Sport to tap into the next Megane RS' development. Currently, the most potent version of the French hot hatch utilises a 1.8-litre MR turbo-petrol to output about 296hp, but who knows what might be planned for its successor.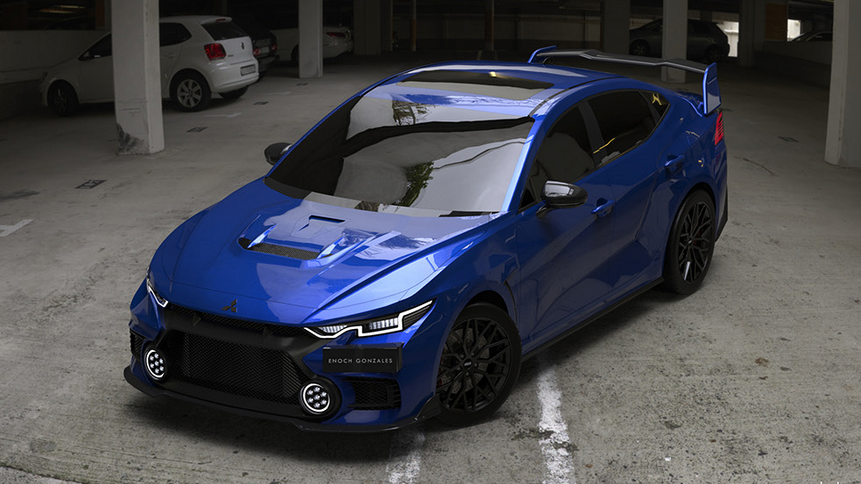 Normally, 300hp might be something worth bragging about, but Evos of the past had versions coming with over 400hp fresh from the showroom, all derived from a very modest displacement in typical WRC style. We're assuming that an all-new Evo XI won't want to lose a power race with its former selves - that would be embarrassing.
That said, a much more interesting technical hurdle to see tackled would be how Mitsubishi would go about resurrecting and improving upon their legendary Super All-Wheel Control system, something that's arguably even more integral to the DNA of any Lancer Evo than its engine.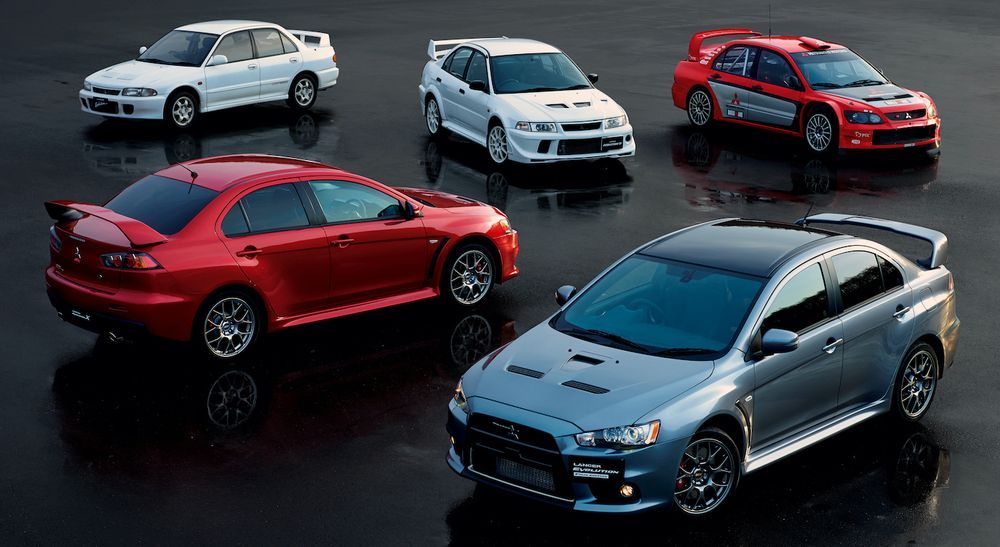 Though the automaker has joined forces with the Renault-Nissan Alliance since 2016 and even prior to that has been keeping its focus squarely on volume models like its range of SUVs, crossovers, and MPVs, it's possible that their R&D division has never stopped working on S-AWC, waiting for the right moment to unleash it.
The report also says that the upcoming Lancer would sit upon the shared CMF-C/D F4 platform that's also been adapted for the Renault Megane, Nissan Qashqai, and Infiniti QX50. It isn't the most cutting edge of vehicle architectures but has proven itself to fit a wide variety of needs. More importantly, it would give Mitsubishi a pretty big palette from which to engineer their next C-segment saloon. And from there, another supercar-beating high-performance version.


For more latest car news, reviews, car buying guides and videos visit us at Carlist.my Auto News.
Check out all the best new & used car deals in Malaysia at Carlist.my.
Sell your car fast with the best offer? Visit us at CarlistBid.my.
Get the latest new car promotions at New Car website now.
---
---
---
---
Comments