When Mazda Made Big, Luxurious, Rear-Wheel Drive Cars
Insights If you have been following our posts, you would've have gathered that the all-new Mazda 3 now no longer spars with a Honda Civic or a Toyota Corolla Altis, but an Audi A3 and a Mercedes-Benz A200.
The all-new BP generation 3 is the first of Mazda's seventh generation products tasked to raise the brand's premium appeal – the objective of the company's Mazda Premium mid-term strategy.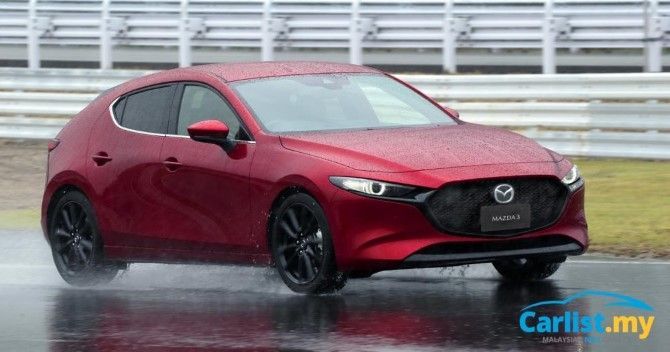 Mazda has already won a legion of fans with its cars' driver-oriented Jinba Ittai character. Now the company just needs to convince its customers that to pay more, failing which, the relatively small company will have no hope of staying independent past the next decade.
However, a car maker can neither claim to speak on behalf of keen drivers nor claim to be premium if it doesn't have a rear-wheel drive sedan, nevermind if the market is trending towards SUVs. From BMW to Bentley, the image shaper of most car companies is often a high-end rear-wheel drive sedan. That product sets the tone for the rest of the brand's product range, SUVs included.
This fact isn't lost on Mazda, which has since announced that it is developing a straight-six engine and a rear-wheel drive platform – ambitious for a company that makes just 1.6 million cars annually, 5 times less than Toyota.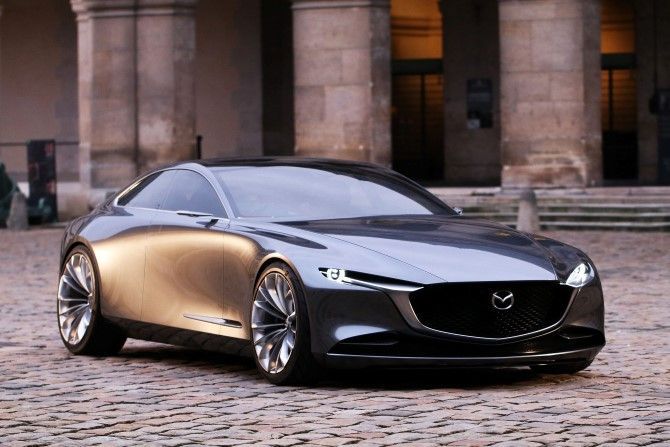 The rear-wheel drive sedan will likely to build on the design cues established by the Mazda Vision Coupe (above).
Mazda certainly isn't the first mainstream brand attempting to move upscale. Many have tried, with mixed results.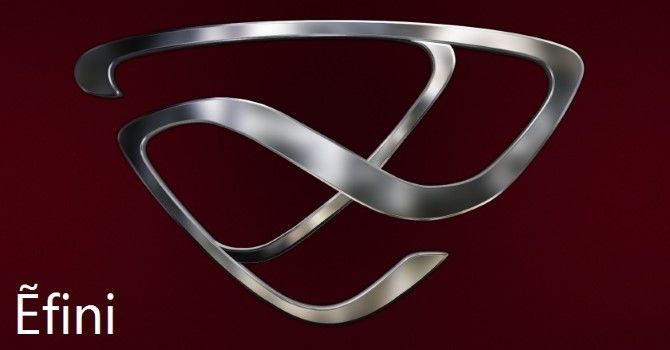 It may come as a surprise to many but Mazda once ran a Japan-only luxury division known as Efini (to be specific, it's Ẽfini), and had plans for an even more upscale Amati brand in the USA to challenge Toyota's Lexus.
Neither brands survived past the '90s as a severe economic recession hit Japan just as Amati was about to be launched, thus putting an end to Mazda's ambitions.
Prior to Japan's post-Bubble Economy's 'Lost Decade', Mazda had such a wide product range that even BMW and Mercedes-Benz couldn't match.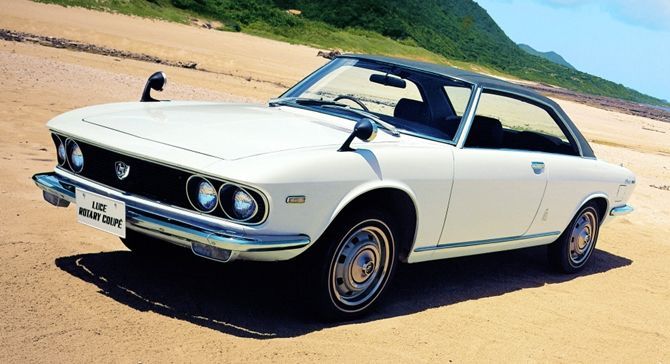 Long before the Mercedes-Benz CLS-Class made its debut, Mazda had been making sleek, low slung roofline and frameless doors sedans like the Sentia. The Mazda Luce R130 was a contemporary to the BMW 3200 CS, sharing many similar design elements - thin A- and C-pillars, frameless doors, no B-pillars, and a signature sharknose.
The first upscale Mazda sedan was the Luce 1500. Launched in 1966, it was a contemporary to BMW's New Klasse sedans. In many ways, the proportions of the Mazda was better than an equivalent BMW 1500.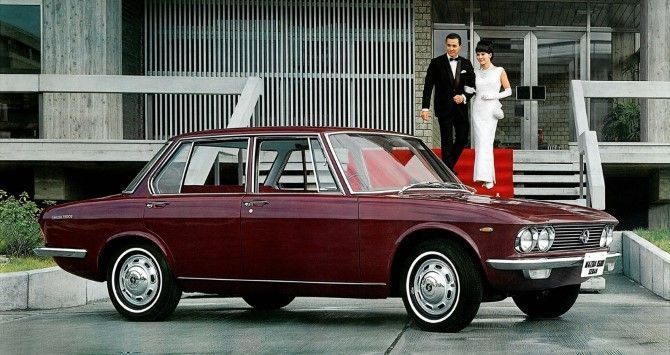 Mazda Luce 1500
By the late '70s, the expanded Luce range included a flagship hardtop variant. 'Hard-top' doesn't imply that there was soft-top variant. Instead, the term hard-top was commonly used by Japanese car makers of that era to mean sport sedans with frameless doors.

The Luce Hard-top also shared the same rotary engine as the RX-7, although conventional piston engines were also offered. The model was exported as the 929, while rotary engine-powered variants were called the RX-9.

Subsequent Mazda Luce hard-top sedans became even more refined, and were best known for their dignified image. The car had a very slim, almost streamlined '80s Audi-esque styling.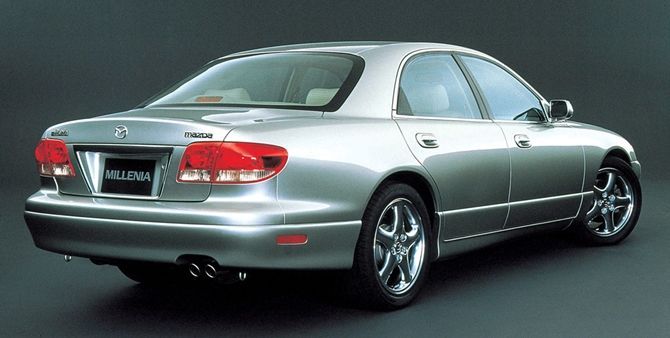 By the '90s, as Mazda had expanded its range of upscale sedans further. New nameplates added include the front-wheel drive Xedos and Millenia (above) as well as the rear-wheel drive Sentia. It was also around this time when the Efini (and the stillborn Amati) brand was established.
Originally envisioned as a separate dealer network for upscale Mazda cars, the Efini brand's flagship was the MS-9, essentially a rebadged Mazda Sentia (below).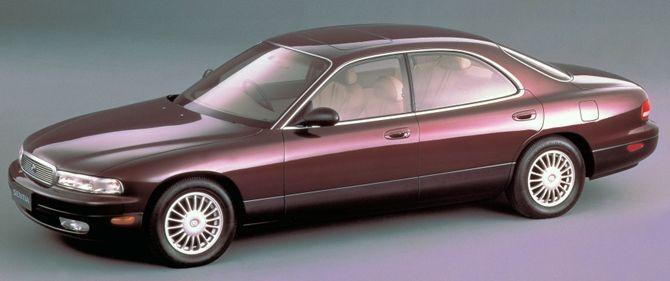 Powered by a 3.0-litre V6, the rear-wheel drive coupe-ish sedan had four-wheel steering 20 years before Porsche adopted the technology. It even had solar panels to power the air-conditioner's blower, back in 1991! Discontinued in 1999, the MS-9 was the last rear-wheel drive Mazda sedan.
Another model sold under the Efini brand was the RX-7, but after the Efini brand was discontinued, the RX-7 reverted back to wearing the Mazda logo. It also explains why early generation Japanese market FD generation RX-7 wore an Efini badge while later models wore a Mazda logo.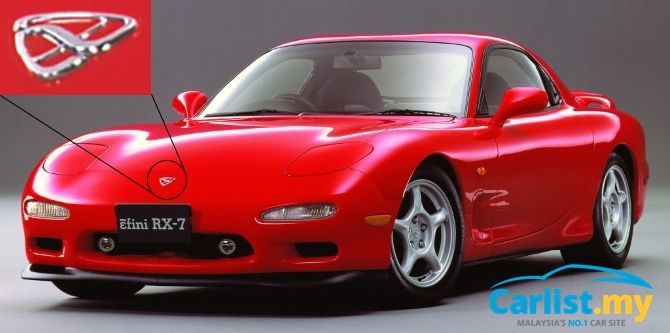 Rumour has it that Mazda had plans for a V12-powered flagship sedan for its even more premium Amati brand. Had Japan's economy not imploded, the Amati sedan would have bettered a Lexus LS 400, at least that was the aim.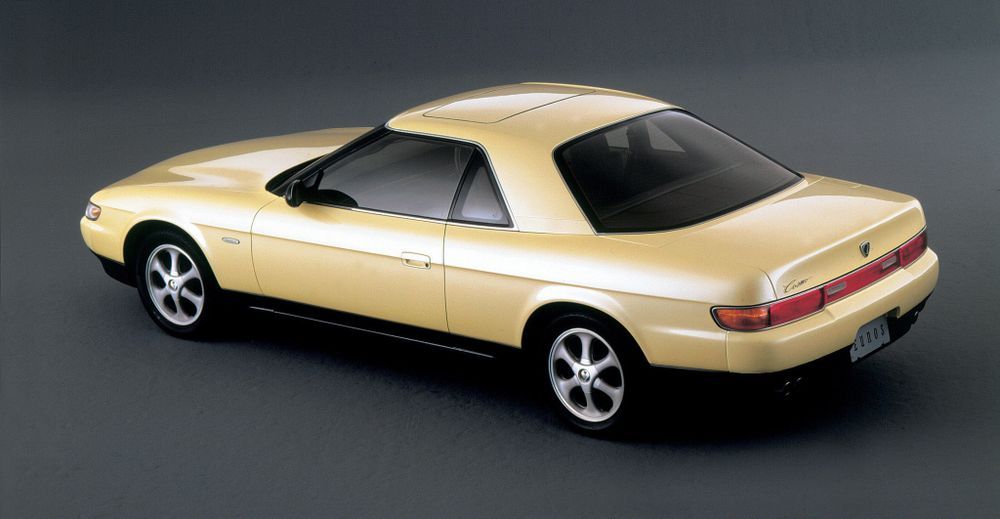 Then there was the '90s Mazda Eunos Cosmo, a Japanese grand tourer that challenged the likes of a E31 BMW 8 Series. It was technological tour de force and was better equipped than any Mercedes-Benz or BMW of that era. Power came from a three-rotor, twin turbo rotary engine that made 304 PS - big numbers for that era.
The interior featured a touch screen but remember that this is the '90s and TVs were still large CRT types rather than LCD. The Eunos Cosmo's CRT touchscreen displayed broadcast TV channels, satellite navigation, and air-conditioning controls.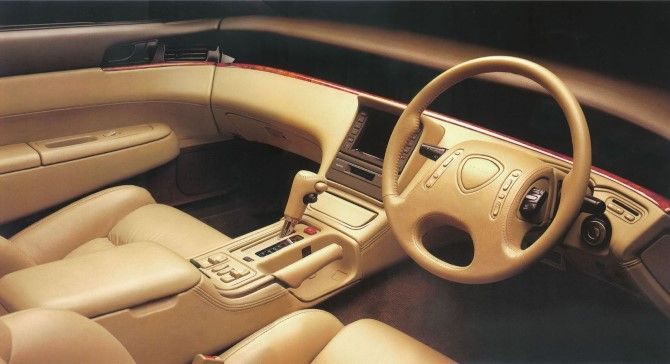 The tail-end of the '90s were particularly brutal to Japanese car makers and Mazda was not immune to the reality of a post-Bubble Economy Japan. The brand would spend the next 20 years building conventional sedans like the 323 and 626, putting all boundary-pushing projects aside.
However, this was also a period of time for Mazda to reflect, observe and learn. Nobody doubts Mazda's technical abilities, but Mazda needed more discipline to balance between realizing an engineer's dream and listening to an accountant's warnings.

Now that Mazda counts Toyota is its partner, Mazda is eager to resume where it had left. Somewhere between Mazda's maverick character and Toyota's cautious approach lies the sweet spot for sustainable business venture.
Efini and Amati might be no more, but perhaps it was for the better. Mazda's original plan with Efini and Amati would've condemned Mazda's namesake brand to live the rest of its live as a mainstream brand that appealed only to middle-class buyers.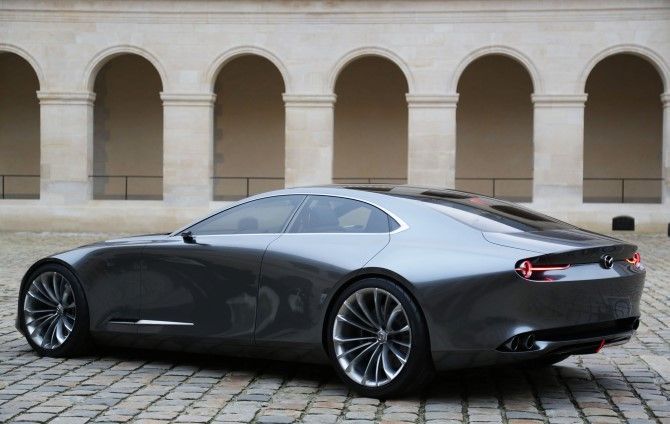 In contrast, the current Mazda Premium strategy would keep a single identity, lifting the entire brand's appeal but the company have to be brave about abandoning the budget conscious, mainstream segment. The strategy have worked well for Audi and BMW - neither of which were considered as premium brands in the early days, despite what the two companies' public relations messages say. BMW was only accepted as an alternative to Mercedes-Benz in the '80s, nearly 70 years after after the company's founding. Audi wasn't considered a premium brand until the early 2000s. It's a similar story with Volvo today.
Mazda's move to abandon the mainstream segment is risky but it follows a particular Sun Tzu's Art of War's teaching - "When your army has crossed the border, you should burn your boats and bridges, in order to make it clear to everybody that you have no hankering after home." The all-new Mazda 3 is doing just that. There is no turning back. It will forfeit its previous position to the Honda Civic and Toyota Corolla Altis, to cross the Pacific to claim the more lucrative prize, one that's fiercely guarded by Audi, BMW, and Mercedes-Benz.
The all-new 3 is only a statement of intent. When the Vision Coupe concept becomes a production car (rumoured to be jointly developed with Toyota/Lexus), the battle for supremacy will begin. Pay attention to the way light is curved and reflected off the Vision Coupe's side panels.
Mazda's craftmen call this manipulation of light and shadow 'Utsuroi' (notice the light and shadow play in the video below) and the all-new Mazda 3 will be the first Mazda to feature such design, a design which Mazda says other manufacturers who rely too much on computers won't know how to produce. Perfecting the organic-like curves requires expert craftsmen, and the foundation of luxury is not electronics, but aesthetics and craftmanship.
---
---
---
---
Comments