Aktiviti Curi Ekzos Kembali – Proton X70 Jadi Mangsa
Auto News Ekzos kereta anda dicuri? Tahukah anda trend mencuri ekzos kereta ini sememangnya wujud di negara ini?
---
Antara kenderaan yang sering menjadi sasaran penjenayah adalah kenderaan yang tinggi seperti MPV dan SUV kerana ketinggian tersebut memudahkan pencuri untuk masuk ke bawah kereta untuk mencuri ekzos.
Malangnya, SUV terunggul keluaran Proton, X70 turut tidak terlepas daripada menjadi mangsa sindiket ini. Menerusi perkongsian yang dibuat oleh Robin Sinnappanah di Facebook, resonator paip ekzosnya dicuri di sebuah hospital di Seremban di mana tempat isterinya bekerja.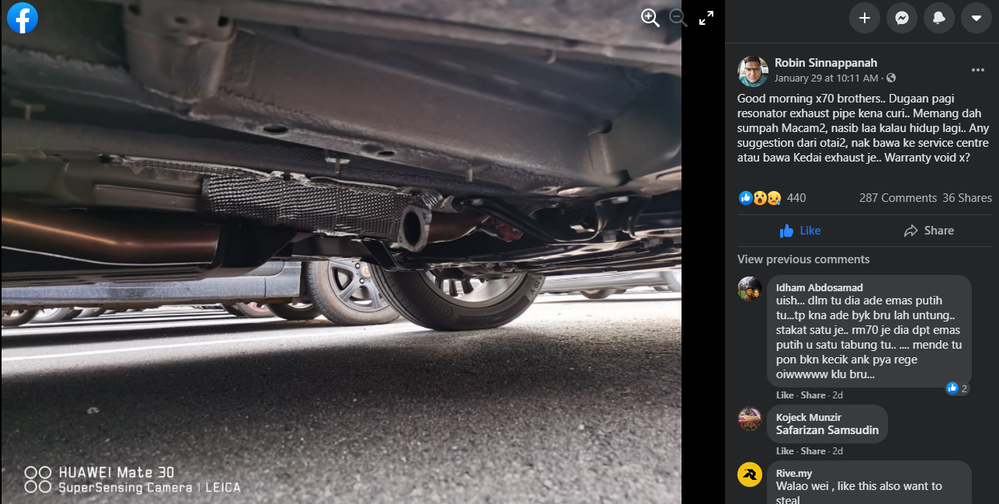 *Sumber: Facebook Robin Sinnappanah
Orang ramai, terutamanya pemilik X70 serta kenderaan tinggi yang lain semestinya berasa resah ekoran insiden ini. Kebiasaannya, pencuri akan menyasarkan kenderaan berkuasa tinggi yang diparkir diluar kawasan rumah atau premis.
Menurut Robin, beliau menyedari perkara tersebut setelah bunyi kenderaannya bertukar bising, seakan-akan bunyi lori. Dalam bahasa mudah, resonator berfungsi sebagai alat untuk menggemakan bunyi enjin yang kuat, seterusnya membuatkan enjin anda lebih senyap. Harganya boleh mencecah sehingga ratusan dan ribuan ringgit Malaysia mengikut jenama. Memang koyak poket!
Kes kecurian ekzos ni sebenarnya ada dua tujuan utama. Pertama, ekzos yang dicuri boleh dijual di premis besi buruk serta kedai lerai komponen kenderaan. Terdahulu, polis berjaya menahan 3 lelaki bersama 15 ekzos curi di sekitar Lembah Klang pada Oktober tahun lepas. Hasil siasatan, setiap satu ekzos yang dicuri sindiket akan dibeli dengan harga RM350 hingga RM650 mengikut jenis kenderaan.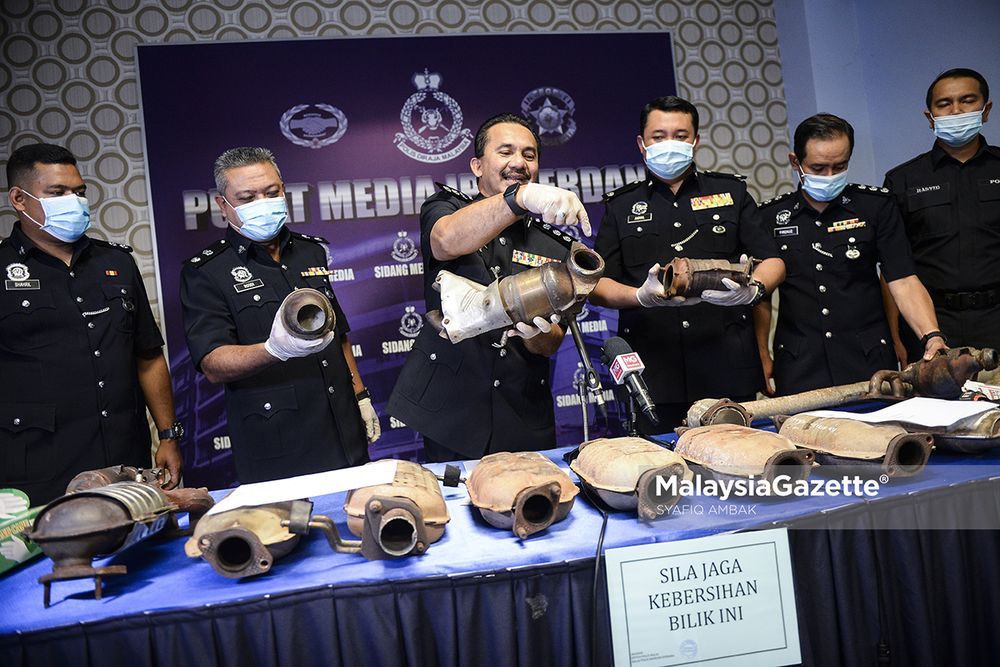 *Kredit foto Malaysian Gazette
Menurut Ketua Polis Daerah Serdang, Asisten Komisioner Razali Abu Samah, penjenayah yang mencuri ekzos ini selalu menyasarkan kereta jenis Naza Ria dan Hyundai Starex. Tetapi nampak gayanya, trend ini dah mula berjangkit pada SUV terunggul Proton, X70!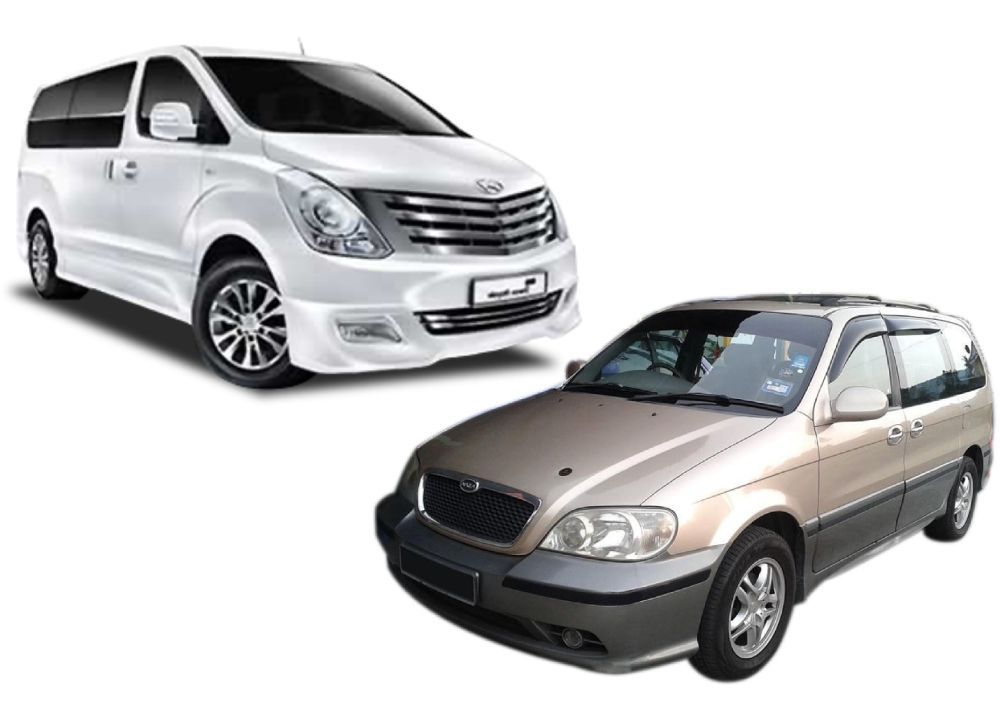 Namun kini agak susah juga penjenayah nak jual semula ekzos curi pada pemilik premis besi buruk kerana kebanyakkan kedai besi buruk akan meminta beberapa dokumen sebelum menerima apa apa barang untuk memastikan ianya bukan barang curi.
Tetapi tahukah anda, tabung ekzos ini menjadi sasaran penjenayah kerana dipercayai mampu menghasilkan emas putih apabila dileburkan? Boleh percaya ke? Untuk menghasilkan emas putih, serpihan dalam tabung ekzos yang dicuri akan diproses dan dileburkan.
Lebih menyedihkan, penjenayah selalu mensasarkan kenderaan berkuasa tinggi kerana ekzosnya yang mantap, padu serta mempunyai banyak serbuk emas putih. Menurut polis, terdapat syarikat yang dipercayai pembekal barang kemas yang sanggup membeli ekzos ini dengan kadar RM1,500 setiap satu!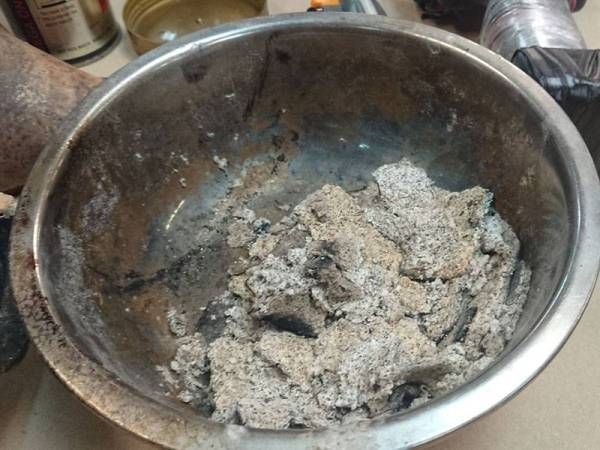 *Kredit foto Sinar Harian
Sebelum ini, pihak polis telah berjaya menumpaskan sindiket curi ekzos di Gombak, Rawang dan Sentul dengan menahan seramai 15 suspek, di mana salah seorang suspek tersebut merupakan pemilik premis besi buruk. Suspek dipercayai menjual ekzos berkenaan pada harga antara RM500 sehingga RM2,000 mengikut jenis. Senang betul dia buat duit!
*Kredit video MetroTV
Suspek yang ditahan mendakwa melakukan kegiatan pada waktu malam dan mensasarkan kenderaan di parkir luar premis dan kediaman. Mereka menggunakan jet tayar untuk angkat kenderaan sebelum memotong ekzos.
Sementara itu, 7 ahli Geng Emas Putih yang berpangkalan di Melaka turut telah berjaya ditahan oleh pihak polis pada tahun lepas. Menurut pihak polis, proses bagi menghasilkan emas putih terhadap kesemua ekzos curi itu dilakukan di luar negara.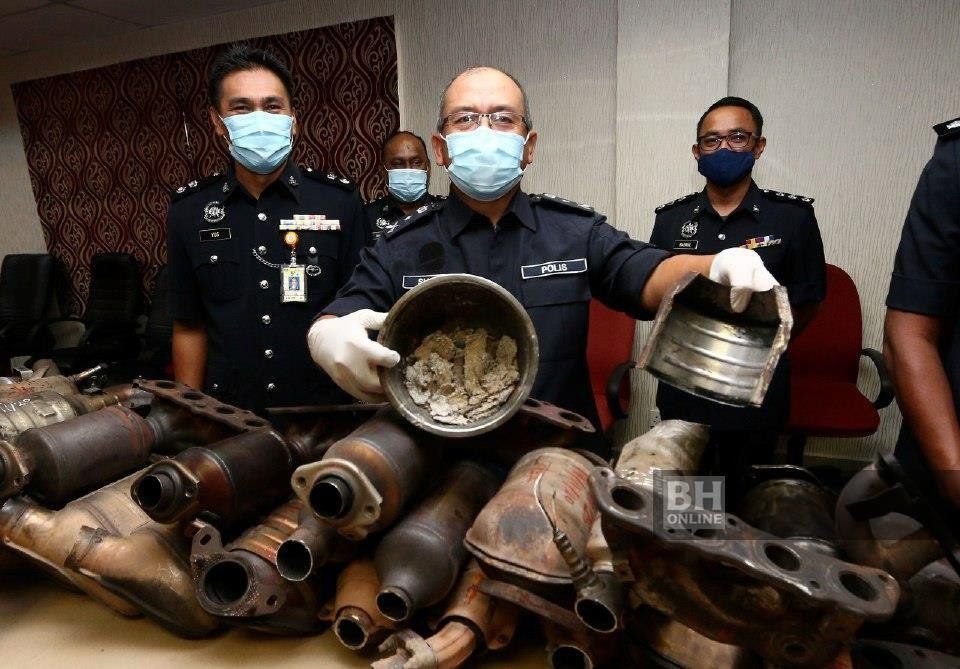 *Sumber: Berita Harian
Lebih menggerunkan, setiap ekzos curi yang dijual boleh mencapai harga ribuan ringgit mengikut jenis kenderaan. Dalam tangkapan tersebut, polis menemui 65 buah ekzos curi. Takziah diucapkan kepada 65 pemilik yang kehilangan ekzosnya.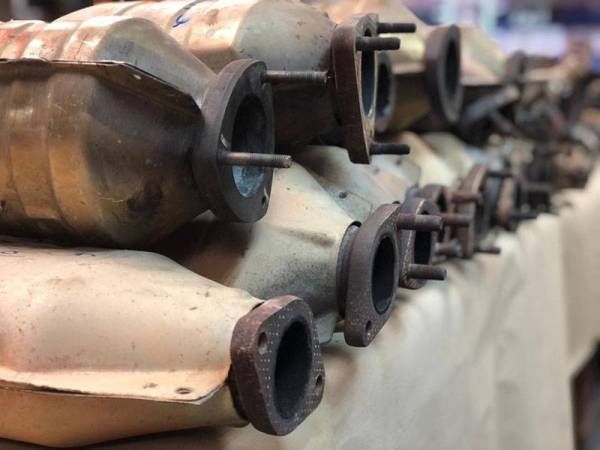 *Sumber: Sinar Harian
Apa yang anda perlu buat sekiranya ekzos kereta anda dicuri? Kalau resonator ni tiada, anda dinasihatkan untuk tidak memandu kerana selain daripada bunyi yang kuat, ia turut kuat makan minyak. Hubungi pusat servis ataupun insurans anda dan mereka akan menunda kereta anda ke bengkel atau pusat servis berdekatan.
Sebagai pemilik X70, wajar untuk anda berjaga-jaga dengan ekzos anda. Dalam keadaan ekonomi yang tidak menentu ini, aktiviti kecurian seperti ini kerap berlaku. Pastikan anda meletakkan kenderaan anda di dalam kawasan rumah atau kawasan parkir yang selamat!
For more latest car news, reviews, car buying guides and videos visit us at Carlist.my Auto News.
Check out all the best new & used car deals in Malaysia at Carlist.my.
Sell your car fast with the best offer? Visit us at CarlistBid.my.
---
---
---
---
Comments