SUV Buying Guide - Which 7-Seater Budget-Friendly SUV Suits You Best?
Buying Guides Sometimes, less isn't more. With all the craze these days surrounding the 'standard format' 5-door, 5 seat SUV which comes in various size segments, they're simply not up to scratch for a buyer who absolutely needs 3 rows of passenger space.
---
SUV Buying Guide - Which 7-Seater Budget-Friendly SUV Suits You Best?
For most in that situation, price is also a major consideration, so something like a Mazda CX-9 is just asking too much for more fuss-free needs, and in that case, there is a healthy selection of vehicles that deliver utmost practicality minus the premium.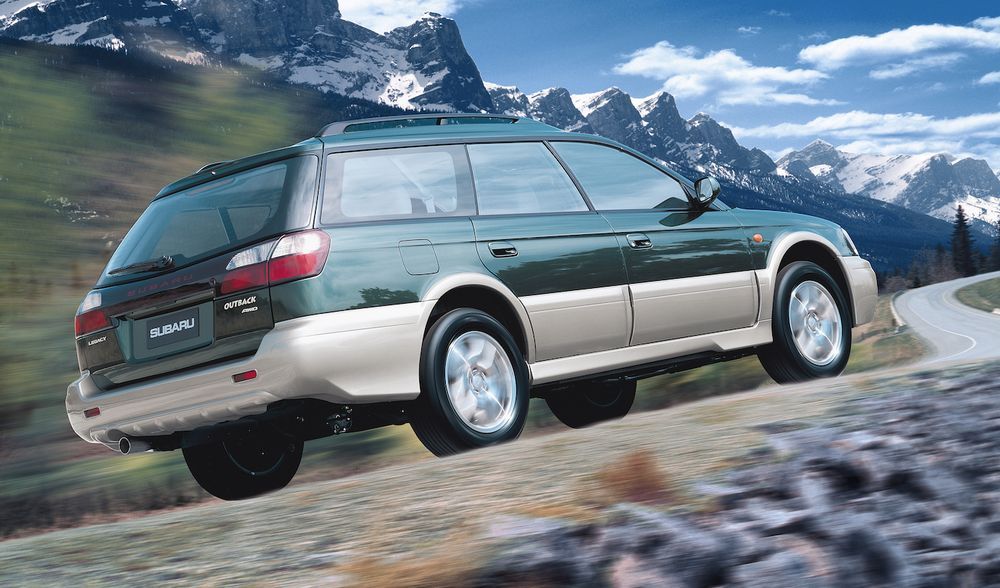 Bear in mind with the cars featured below, you might notice that any claims of it actually being an SUV are shaky at best. Sure, it's styled to resemble one and does offer a higher ground clearance, but realistically can't be trusted to tackle anything more than a lightly neglected field without getting bogged down.
At these price points, you can't expect all-wheel-drive (much less four-wheel drive) nor anything even resembling an excess of power, technology, or luxury. But as a plus they get the job done while being less mechanically complicated and more accessible, and ultimately that's what counts.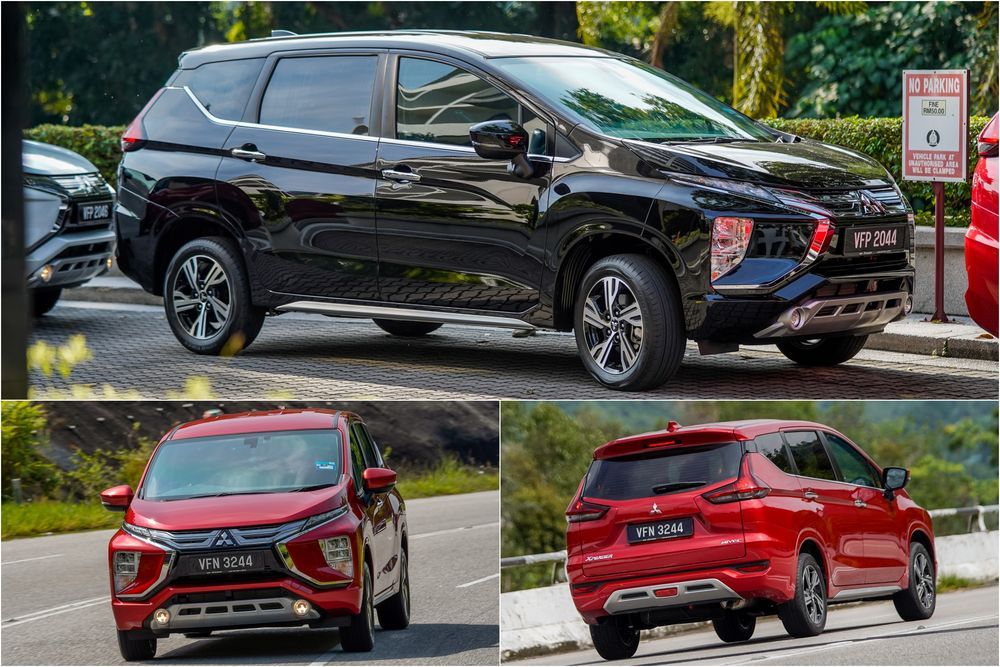 Mitsubishi XPANDER
Prior to arriving on Malaysian shores, the newest member of the group had spent some years in Thailand and Indonesia where it was a strong seller for Mitsubishi, so for 2020, it needed to swing hard to make an impression on an already SUV-centric population of buyers.
The XPANDER boasts bold styling and a very roomy interior that's got some unexpectedly upmarket characteristics. The 9-inch infotainment system is huge even by today's standards and CarPlay connectivity is a huge win.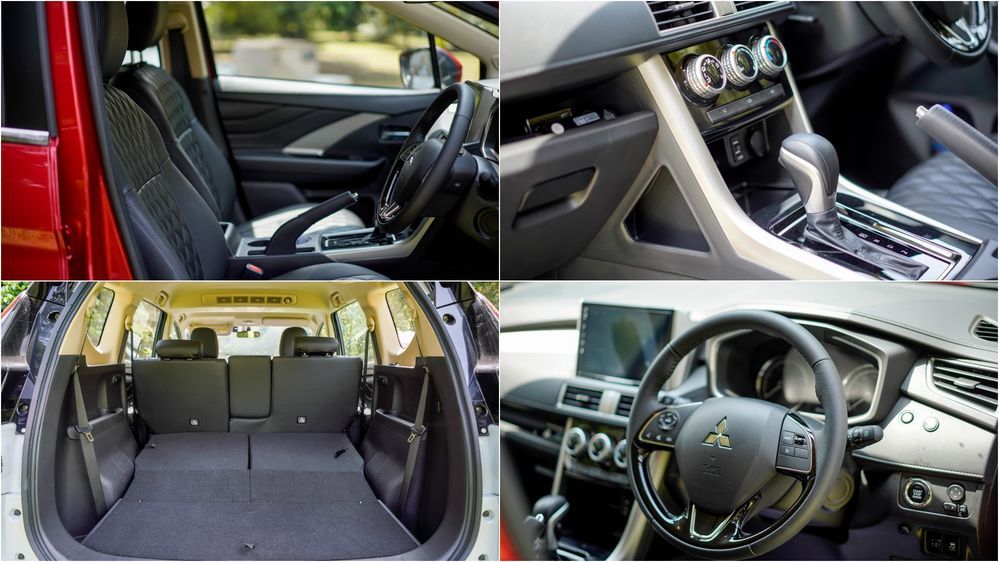 Where it counts, the XPANDER offers a maximum cargo capacity of 1,630-litres with all the 2nd and 3rd row seats folded. Build quality is solid and bolstered by above average levels of refinement and comfort levels, but the real shocker here is just how well it drives.
The 1.5-litre MIVEC should prove to be a reliable workhorse but often lacks the pure thrust to cope with a fully laden cabin and boot (a common shortfall with its rivals too), but at least you'll feel confident that you're in control of it all behind the wheel.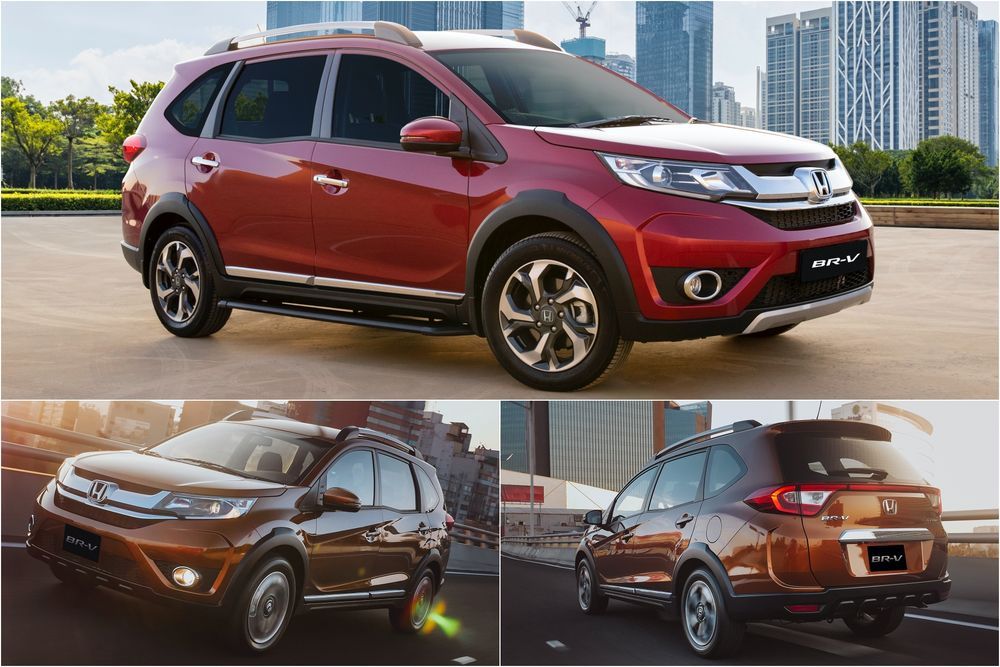 Honda BR-V
Like Honda's other offerings in the crossover/SUV category, the BR-V is one of those class leaders that is easy to recommend. First launched in early 2017, it has since proven itself to be a formidable combination of practicality, price, and quality.
Again, despite the styling, you can expect it to be a total embarrassment off-road, though you'd be silly to even try it. Like its platform siblings the Jazz and City, the BR-V offers unparalleled levels of practicality thanks to Honda's mastery of interior packaging to extract the maximum usable space from seemingly compact dimensions.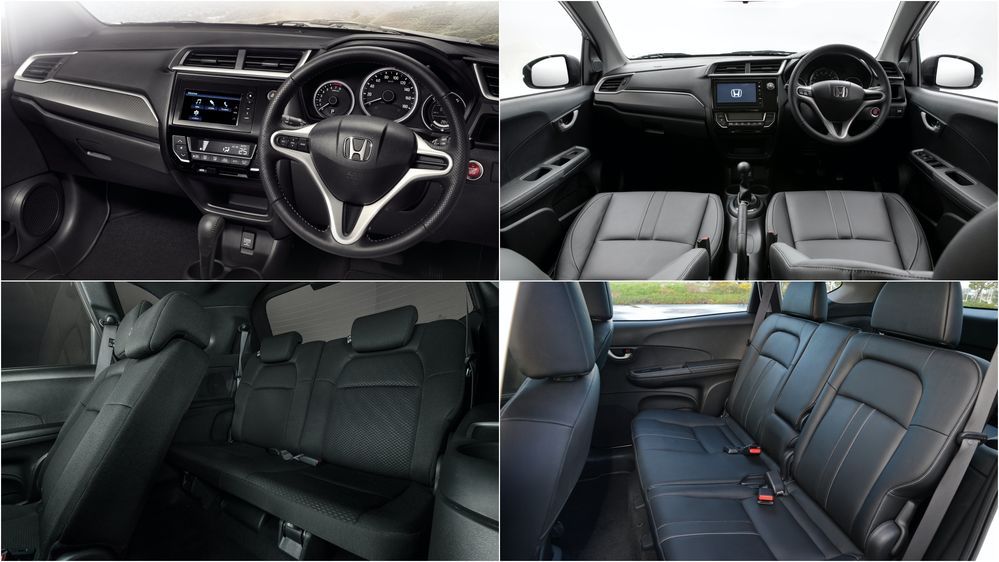 Even with all seats up, there's still a Myvi-rivalling 223-litres of boot space that expands to 539-litres in its five-seat configuration. There's a lot more space to take advantage of with the 2nd row seats folded, but Honda hasn't confirmed an official number.
The 1.5-litre i-VTEC petrol unit should also be familiar from Honda's smaller cars. While it isn't exactly a powerhouse, there's more than adequate pace to be enjoyed thanks to its CVT making the most of its 120PS and 145Nm. It ticks all the boxes, and then some.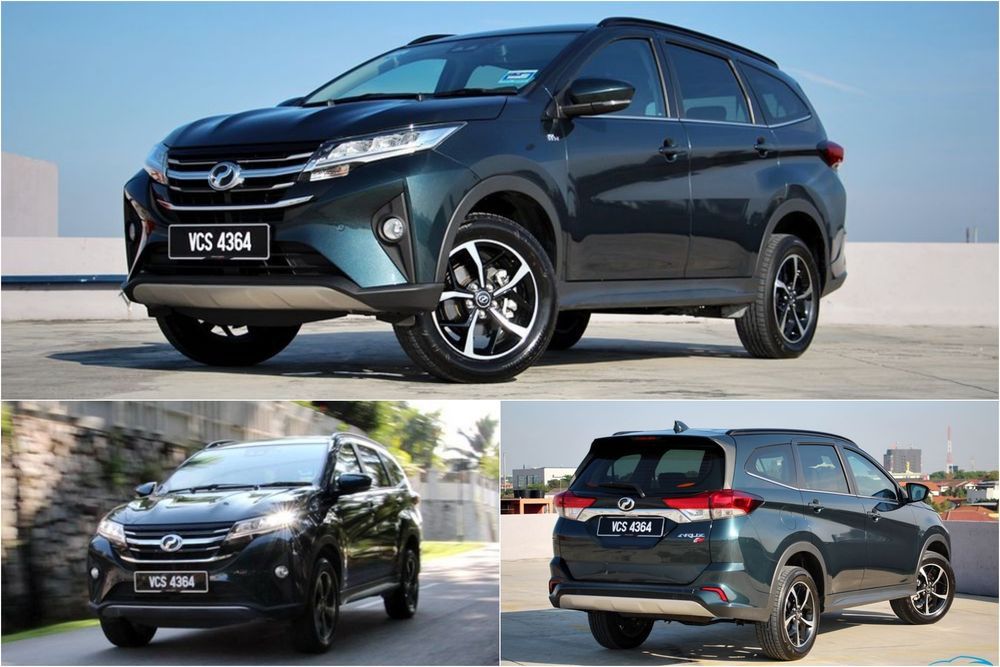 Perodua Aruz
Two years after the BR-V entered our market, our favourite second national automaker stepped in with their own contender. The Aruz was much less a homegrown effort than a re-badged Toyota Rush, which is also sold here and makes for a somewhat awkward situation.

The Aruz again takes many aesthetic cues from SUVs but here, again, it's nothing more than a shallow collection of cosmetic touches to mask what is clearly an MPV that's a little higher off the ground than usual.
For now, we'll play along with this ruse and classify it (half-heartedly) as an SUV. It certainly checks off all the requirements for a very practical entry point to having a 7-seater while also being the least expensive option on this list. That said, it doesn't seem to be saddled with any glaring compromises.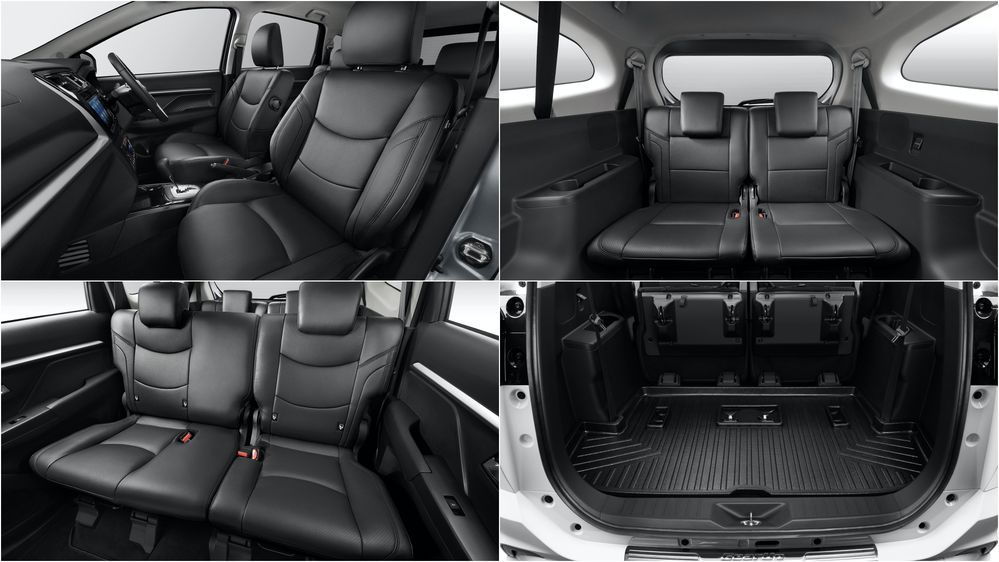 Like the XPANDER, comfort and equipment levels are fair though the Mitsubishi gets the nod on refinement and is leagues ahead in terms of handling. Both of these also utilise a normally aspirated 1.5-litre petrol engine with similar outputs of around 100PS mated to a rather antiquated 4-speed automatic, so they do take quite a while to get going especially when burdened with a few extra passengers and some luggage.
Offering 213-litres of boot space with all seats up and 514-litres in its 5-seat configuration, the Aruz remains very competitive on pure practicality numbers too, and at this price, it's very easy to forgive the Aruz's less-than-stellar standing overall. You're getting plenty of vehicle for your money, which cannot be echoed about the Toyota below.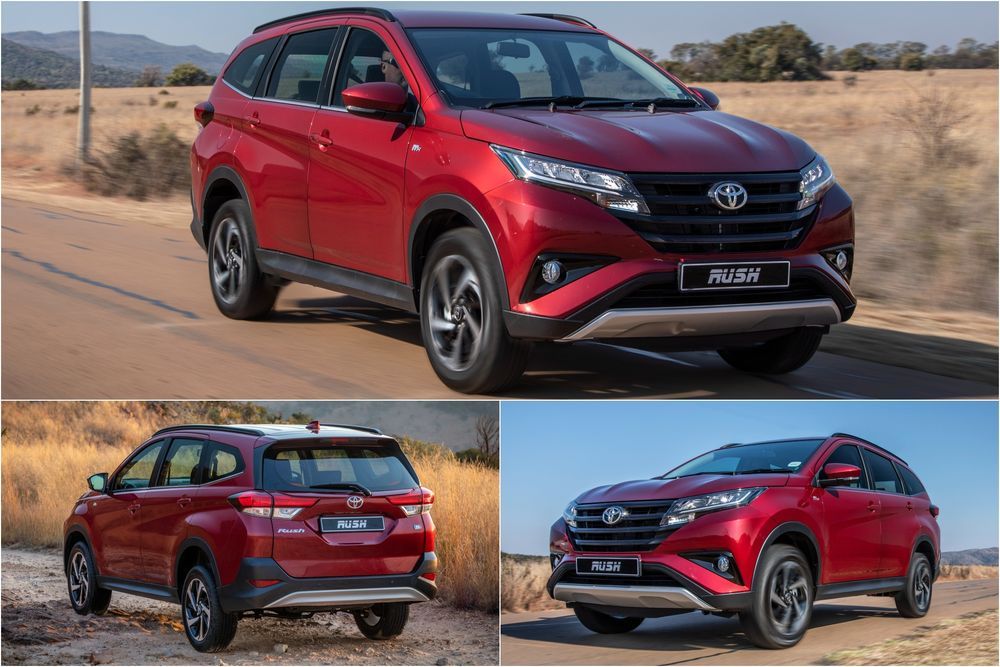 Toyota Rush
With their home field advantage, any automaker better bring their A-game when competing with Perodua on value for money. As the Rush is mechanically identical, there really isn't much that might redeem the Toyota alternative once you factor in the nearly RM20k price gulf.
Perodua has come a long way and there simply is no obvious difference in materials, build quality, or fit and finish to lend some edge to the Rush, but UMW Toyota has capitalised on the Aruz's lack of more sophisticated active safety and convenience features to furnish their 7-seater with.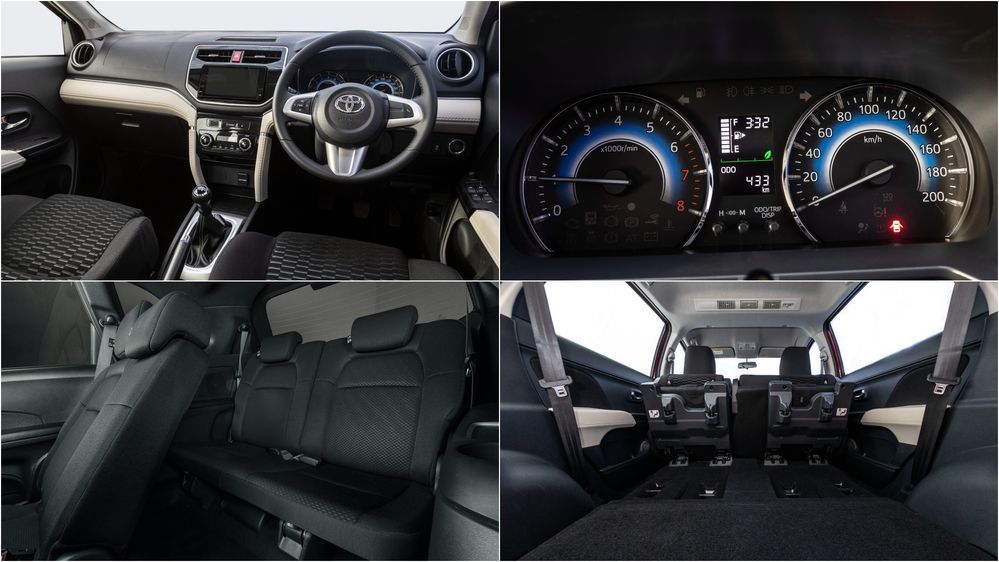 The range-topping Rush receives some, but not all, of the Toyota Safety Sense features such as Pre-Collision which includes Autonomous Emergency Braking, Blind Spot Monitoring, and Rear Cross Traffic Alert in addition to a 360-degree all-round view monitor.
For more latest car news, reviews, car buying guides and videos visit us at Carlist.my Auto News.
Check out all the best new & used car deals in Malaysia at Carlist.my.
Sell your car fast with the best offer? Visit us at CarlistBid.my.
---
---
---
---
Comments