All-New BMW 7 Series Plug-In Hybrid Debuts: Meet The 740e PHEV
Auto News At the same time BMW officially rolled out its all-new 7 Series, the carmaker also took the opportunity to debut its first plug-in hybrid version of the flagship limousine.
Branded as the BMW 740e or the 740e xDrive (if your fancy takes to the all-wheel drive version), the plug-in hybrid vehicle is powered by a 2.0-litre BMW TwinPower turbocharged petrol four-cylinder engine, combined with an electric motor (integrated into the transmission) which together, makes up what BMW calls its eDrive powertrain.
*REPORT: Global Debut of the All-New 7 Series
The electric energy is stored in a lithium-ion high-voltage traction battery located under the rear seat where BMW says is "very well protected in the event of a crash."
Total system output for the 740e equates to 326hp and 500Nm of torque, which warrants a century sprint of 5.6 seconds for the RWD model, and 5.5 seconds for the xDrive.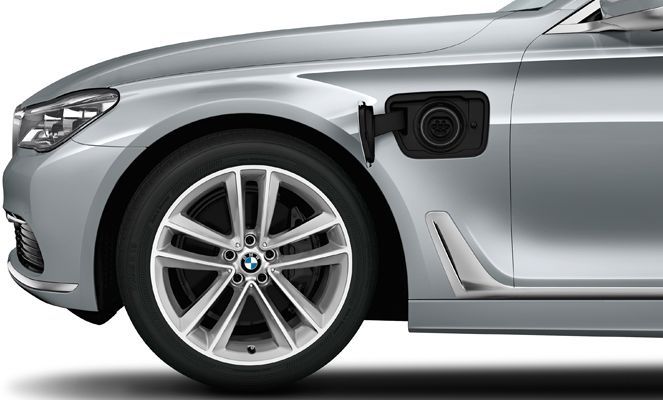 Recharging the traction battery can be done on the road as you drive via various energy recuperation methods (braking, coasting etc.) but also by plugging the vehicle into a BMW Wallbox, as well as other publicly available charging stations. Your regular home power socket will do as well, given the right connecting sockets are available.
1.7-litres/100km is the combined rated fuel consumption figure for the 7er PHEV, whilst specifying an xDrive version yields 1.9-litres/100km. All the while C02 emissions are rated at 49g/km and 53g/km for the xDrive.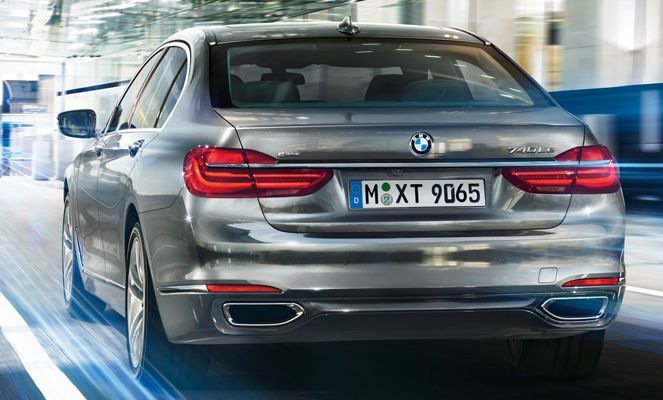 The 7 Series plug-in hybrid can operate in full electric mode at speeds up to 120km/h, and has a full EV range of 40km. Managing your preferred driving style can be done via an eDrive button located on the centre console, that lets you switch between AUTO, Battery Control and MAX driving modes – each delivering the obvious automation of the hybrid power delivery, reserving electric energy, or delivering full hybrid power all at once, respectively.
Also there to aid optimum fuel efficiency as a route-based power predictive power management function that calculates a journey-specific strategy for electric driving through to the entered destination. The standard specification for the BMW 740e and BMW 740Le xDrive furthermore includes an auxiliary heating and ventilation system, which is powered by electricity from the high-voltage battery or from the mains supply while charging.
That's about all the information we have to share with you at this point. The all-new 7 Series Plug-In Hybrid will make its market launch in 2016, and we'll be keeping an eye out for more details to come. Stay tuned.
---
---
---
---
Comments