Audi Makes e-tron Vision Gran Turismo A Reality For Formula E
Auto News There are many automotive manufacturers that develop a close relationship with Polyphony Digital - the creators of Gran Turismo - and in many cases, they're willing to contribute special designs and models in conjunction with game releases or special edition content. Audi is no different, and they threw their own Vision Gran Turismo concept into the ring with the e-tron Vision Gran Turismo - an all-electric race car.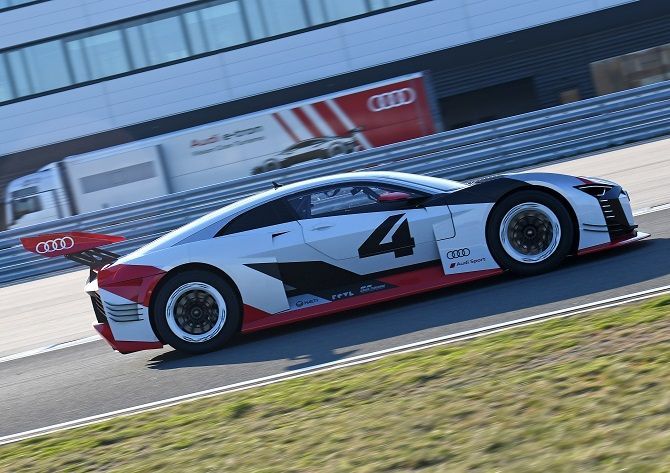 Now, most of these Vision Gran Turismo cars will eventually make it into a physical concept car form, but will almost never see the tarmac of a real world road. In the case of the e-tron Vision Gran Turismo, Audi has decided to go so far as to turn the concept into a real life race car. In just 11 months, employees at Audi's pre-production centre constructed a proper all-electric vehicle based on that very in-game concept.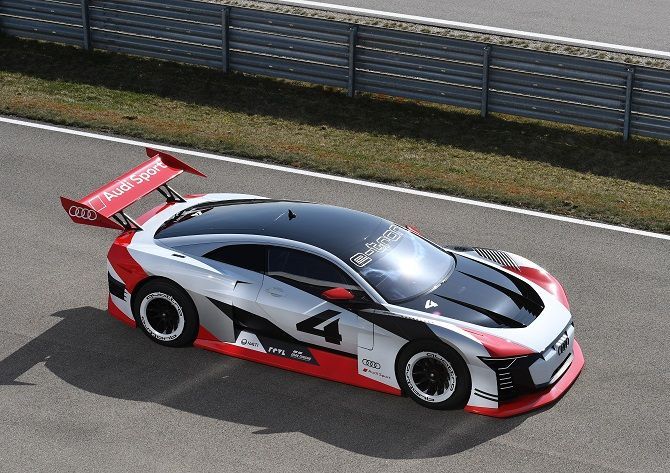 The colour scheme will be familiar to those of you who know of Audi's domination during the IMSA GTO American race series of the late 1980s. The Audi 90 quattro race car dominated the track back then with its cutting edge technology - a 5-cylinder turbocharged engine and a ruthlessly effective all-wheel drive system - and it's only fitting that the iconic colour scheme transfers to a race-car that will probably be the future of racing.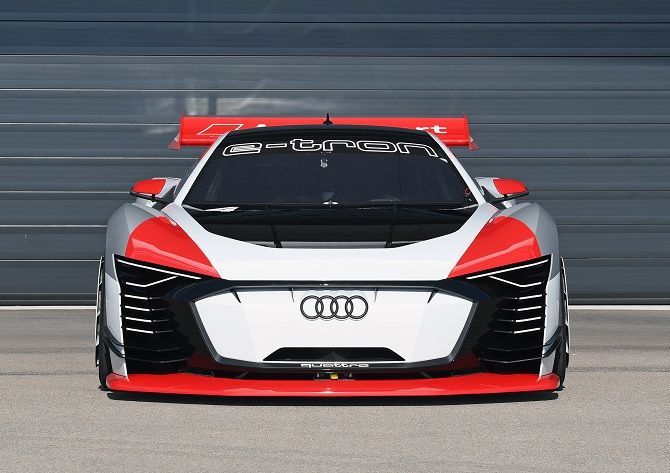 What's exciting is that this e-tron Vision Gran Turismo race car comes with components that will be used in Audi's e-tron production car. The racecar weighs a hefty 1,450 kilograms, but has a whopping 815 hp delivered via two electric motors at the rear and one electric motor at the front, and can accelerate to 100 km/h in under 2.5 seconds. Granted, the car in reality likely won't be run at full-bore all the time, but it will be interesting to see how close Audi comes with their real-life model.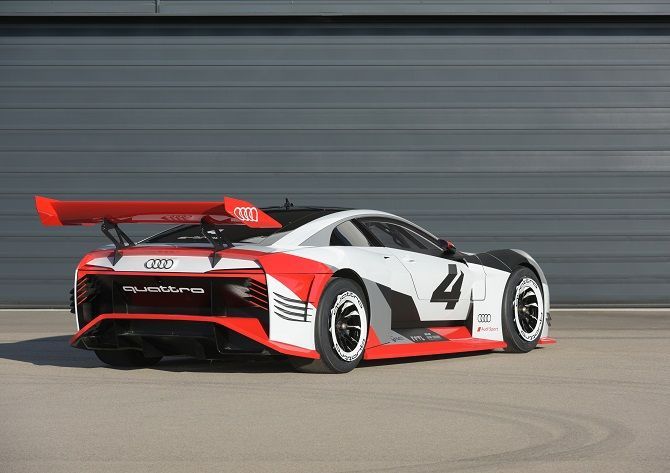 The Audi e-tron Vision Gran Turismo will be running taxi rides during Formula E, having started with the race in Rome earlier this month. The race car of the future is perfect for the street circuits of the most bustling cities in the world as the Formula E circus makes its way around the world.
---
---
---
---
Comments