BAC Builds the Ultimate Super Yacht Getaway Car, For a Price
Live Life Drive Considering that it only has a single seat, no creature comforts, no roof, no windows, racing style suspension and components, and a £110,000 price tag, the BAC Mono will be destined to be a rich man's plaything. And if you have the sort of cash for a 911 Turbo to splash on such a dedicated track toy, then chances are that you would have enough net worth to be in the market for a yacht.
Good news to those with a disposition towards yachting and driving, BAC has unveiled a special Marine Edition of the Mono. Based on the latest iteration of the Mono, with the 305hp 2.5-litre Mountune engine, the Marine Edition can be fully customisable inside and out, but that's not all the dressing that is garnishing this special edition.
What sets the Marine Edition apart however is that it comes packaged complete with a carbon-fibre crane arm, which is designed to transport the Mono on any super yachts that you happen to own. The chassis of the Marine Edition has also been developed with the crane arm in mind, with custom lifting points for the crane cradles and even mountings to helipads.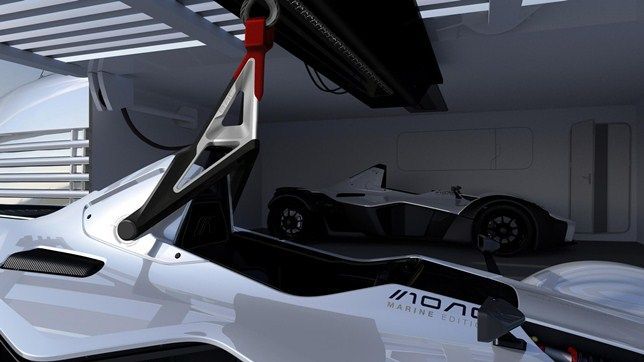 And considering the salty environment life at sea poses to your Mono, the Marine Edition features components that come coated in a specially developed anti-corrosive coating. On top of that BAC will deliver the car with an "Environmental Control Container System" with temperature and humidity controls for additional weather protection for life on the sea.
That is considerably a lot of things added to what essentially is a back-to-basics race car for the road. On the flip side it does come at a price. For all those additional paraphernalia for its life on a boat, the Mono Marine Edition will set you back a whooping £500,000. Considering the going price for a super yacht these days, that can be considered chump change to their lucky owners.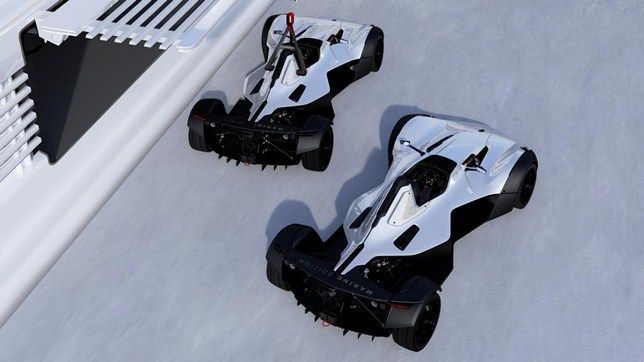 ---
---
---
---
Comments