Bentley Celebrates First Bentayga Rolling Off Production Line
Auto News The fruits of £840 million worth of investments, four years of preparation, and all that effort of relocating the 'centre of excellence' of W12 engines for the whole Volkswagen Group there, was seen with the first production Bentley Bentayga SUV rolling off the assembly line at Bentley's headquarters in Crewe. Deliveries of the first Bentaygas to customers will commence in January 2016.
With the Bentayga expected to tap into a huge and potentially lucrative market, Bentley Motors expanded its operations to accommodate the production of its latest addition to the model range, and in the process created over 1,500 jobs.
The first production Bentayga was said to have been 'handcrafted' over 130 hours, in which the SUV passed through the factory's all-new bodystore, paint shop, and assembly line, which were all part of the company's substantial investment.
According to UK Prime Minister David Cameron, the expansion of the Crewe factory was also backed by a £9.5 million injection from the country's Regional Growth Fund, which is said to create hundreds of skilled jobs and secure the future of its production onsite.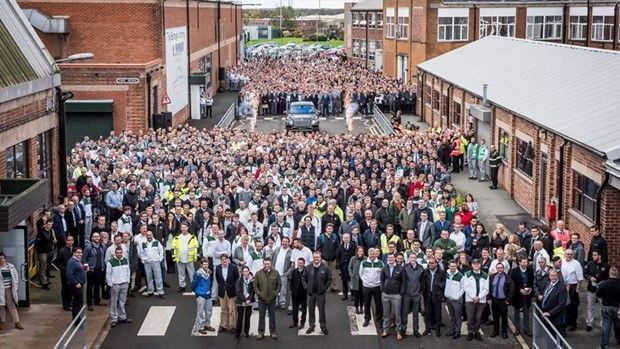 Bentley isn't the only company that is putting millions on the table, and seeking aid from local governments to kick start their SUV production. Earlier this year supercar maker Lamborghini managed to secure the support of key Italian government and corporate bodies to expand their factory at Sant'Agata to produce the Urus SUV, which is slated for a market introduction in 2018.
---
---
---
---
Comments