BMW (E36) 3 Series: The Cheapest Entry Level Performance Car Money Can Buy
Insights I have often quipped to friends, BMWs are the poor man's sports car, or the cheapest entry level performance car money can buy.
---
The guys with money buy Hondas and Mitsubishis (and you probably know which models I'm talking about). Quite the reverse of what you pay for these cars when new.
However, given the relative depreciation of BMWs and the "appreciation" (or wishful pricing) of certain Japanese Domestic Market (JDM) sportscars – reaching that of property prices for certain iconic models, one must ask if Japanese sports cars aren't the defacto cheap and fast cars, what's the best way to obtain a decently fast car at prices that don't require selling your kidneys on the black market?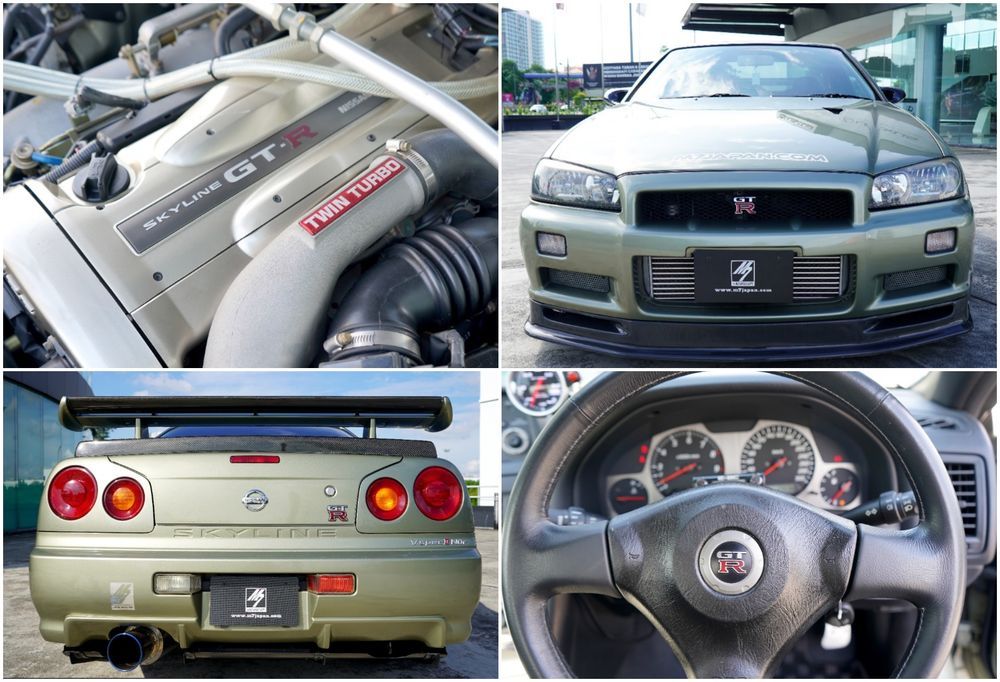 Have RM2.0 million lying around anywhere?
What is a performance car?
We first have to define what this is. A performance or sporty car is perhaps one that at the very least, offers an engaging drive and has a good balance of power, handling and tunability – more so than cookie-cutter cars available at dealerships anyway. To be clear we are not saying you need Ferrari beating performance, just enough to put a smile on your face occasionally when the roads open up.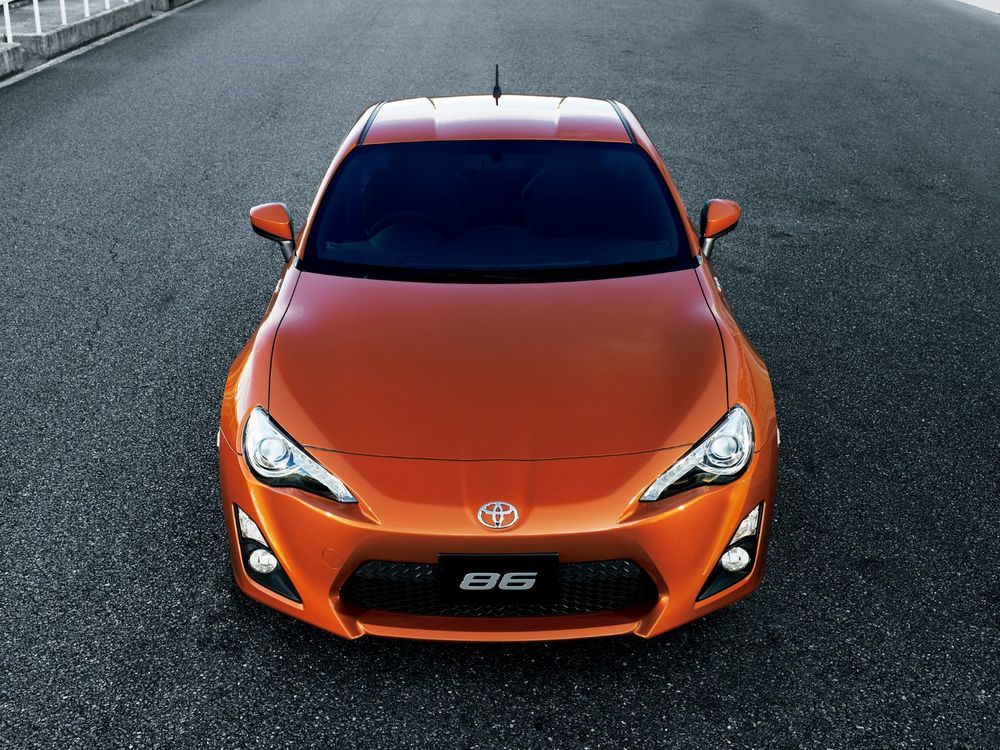 Subaru BRZ owners will tell you that power is not everything, that lightness and prolific handling balance is a better way of enjoying your car, and 700hp Toyota Supra owners will tell you that power is the way to go, as long as you have the grip to put it down. Volkswagen Golf GTI owners, on the other hand, will tell you front-wheel drive and 220PS is plenty if you can change gears faster than you can blink an eye (and in one corner are the Myvi owners who think they're faster than all of the above).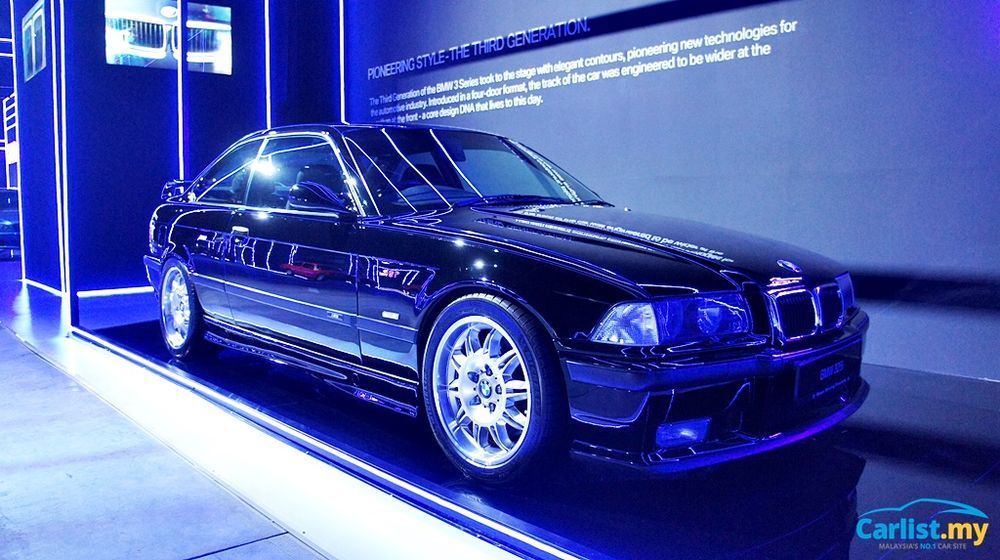 Therefore, a performance car can be defined in many different ways, but if we're looking at something that has talent in loads (and one that can be had for cheap), then enter the BMW (E36) 3 Series.
A little backstory…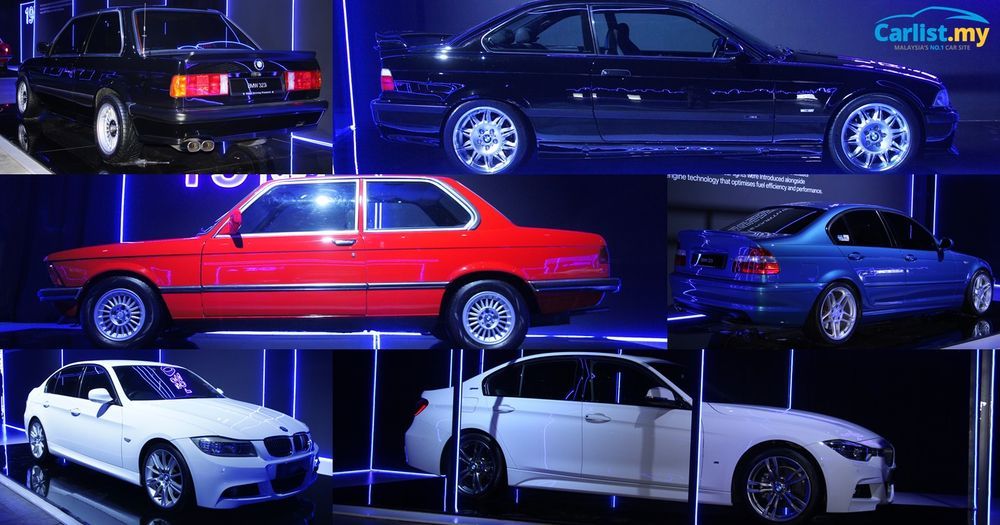 There is no need to wax lyrical here, you probably already know how iconic the 3 Series is. The '3' is an insignia almost synonymous with the brand itself, with a model span that has lasted a third of the life of the company. For many years – it was the starting point into the realm of what has come to be known as the ultimate driving machine.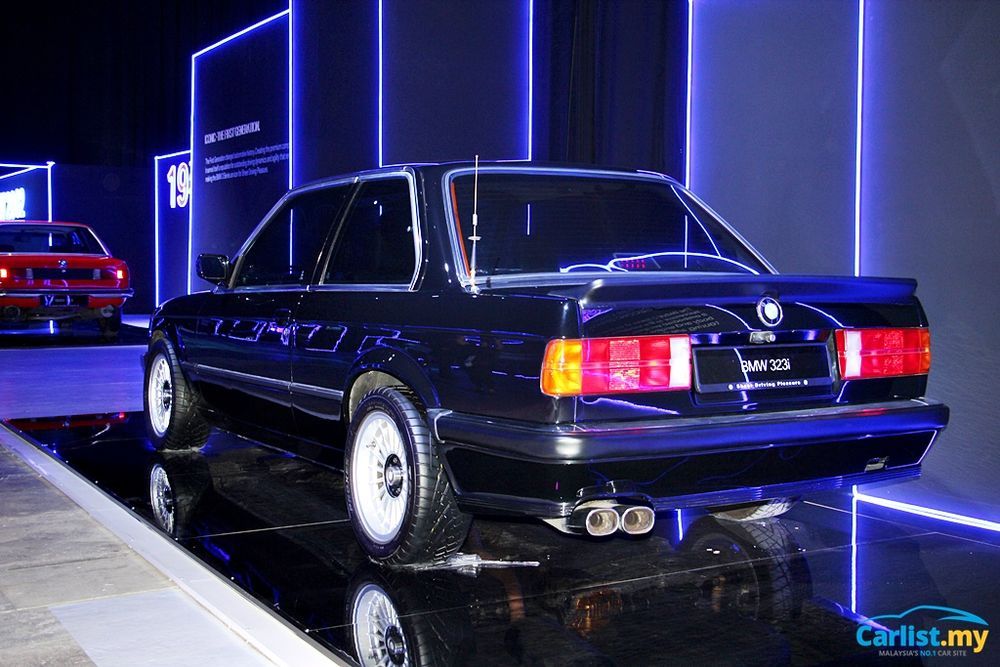 The second-generation E36 3 Series in many ways is the genesis of the compact luxury BMW. While the E30 cemented the reputation of the 3 Series, it was the E36 that defined the levels of engineering, performance and luxury that we associate with the model today.
The E36 was the first 3 Series to incorporate wind tunnel testing and the earliest versions of Computational Fluid Dynamics (CFD) modelling that gave birth to its aerodynamic shape. It introduced a range of silky smooth twin-cam six-cylinder engines and had a chassis designed from the outset to be both comfortable and yet dynamic on a twisty backroad.
Hence, it was no surprise that BMW took it racing, after the fanfare of the E30 M3, it was the E36 that continued to thrive and win on the racetracks of the world in multiple disciplines and championships, most famously touring car racing and rallying.
In fact, the E36 is still a familiar sight on many tracks to this day, and remains a mainstay of 'tin-top racing', actively competing in various championships across the world, including bonafide series such as the Nurburgring VLN Endurance Series.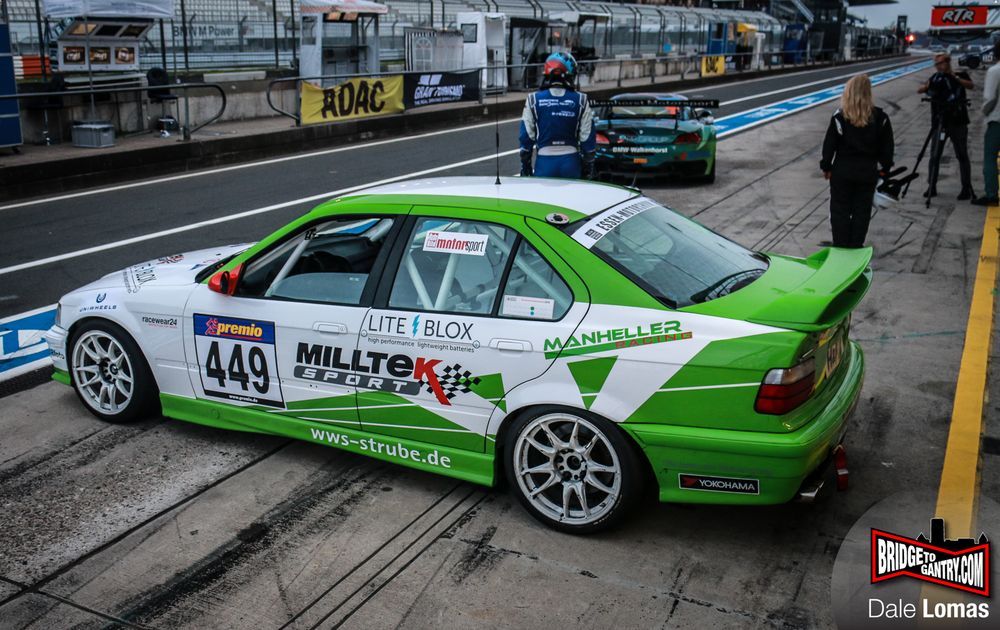 Image credit: bridgetogantry.com
Let us explain why we love the BMW E36 3 Series…
What do we mean by a cheap fast car?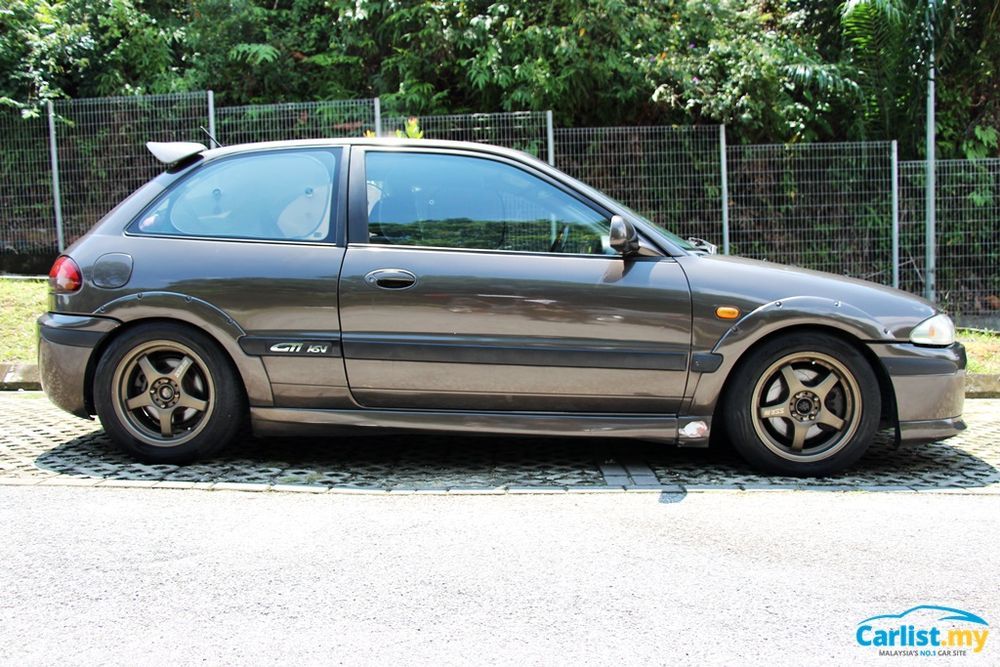 Just to be clear, we're not saying that the BMW E36 is the only cheap fast car, many others are decently priced and pretty quick as well – numerous VTEC engine powered Hondas come to mind, Toyota Corollas (with 4AGE 20V engines) and the endless amount of modified Proton Satrias will fit the bill.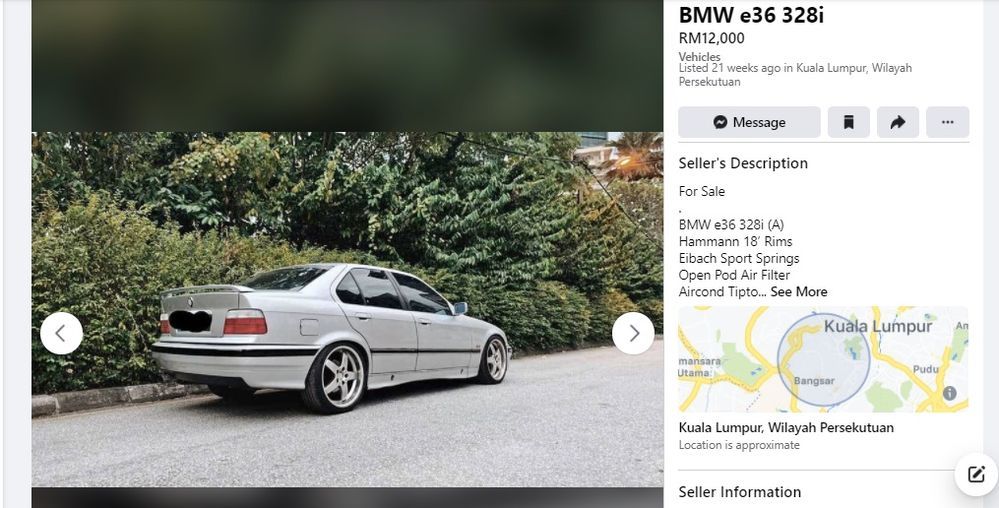 However, for about the same amount of money, RM10k-RM15k, you could also pick up a decent condition (E36) BMW 325i or 328i sedan (we will be discussing these two variants in this piece). In Malaysia at least, the 325i models were offered between the early to mid-90s and subsequently replaced by the torquier 328i variants until the late-90s. Of course, there were boatloads of imported recond units, so take your time looking for a good one.
How fast is fast?
Out of the box, both 325i and 328i (denoting their displacements of 2.5Ls and 2.8Ls respectively) are powered by smooth, naturally-aspirated inline-six cylinder engines that will deliver (if cared for well) over 190hp out of the box. Even by modern standards – those numbers are quite impressive – for context, the 2.5L engine in the current Toyota Camry delivers 181hp, and 10Nm (of torque) less than the 325i, which is 2 decades older.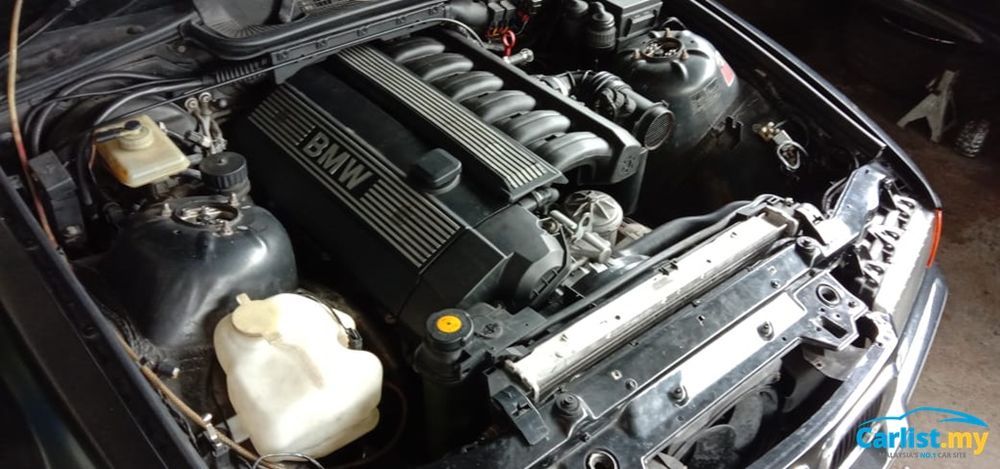 That gives you some context as to how much engineering went into the powerplants of these engines, plus, all that power goes through either 4-Speed autos or 5-Speed manuals to the rear wheels which gives the E36 excellent balance and great traction out of corners. Another aspect that makes the E36 a great car to drive is its relative lightness – weighing anywhere between 1.3 and 1.45 tonnes, which gives it lithe handling in the corners.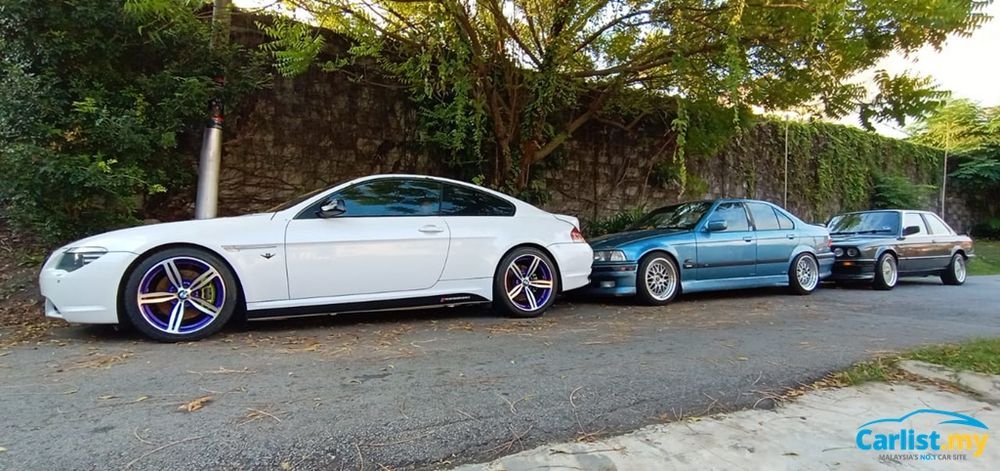 Both models if maintained well, will accelerate from a standstill to 100km/h in around 8.0 seconds and keep accelerating past 200km/h if the road allows. The manuals ( if you can find one) are faster and more engaging as you can surmise. Therefore, the E36 is a well-rounded package from which to start building your performance dreams, or, at the very least be an entertaining drive when the mood takes you.
Can it go faster?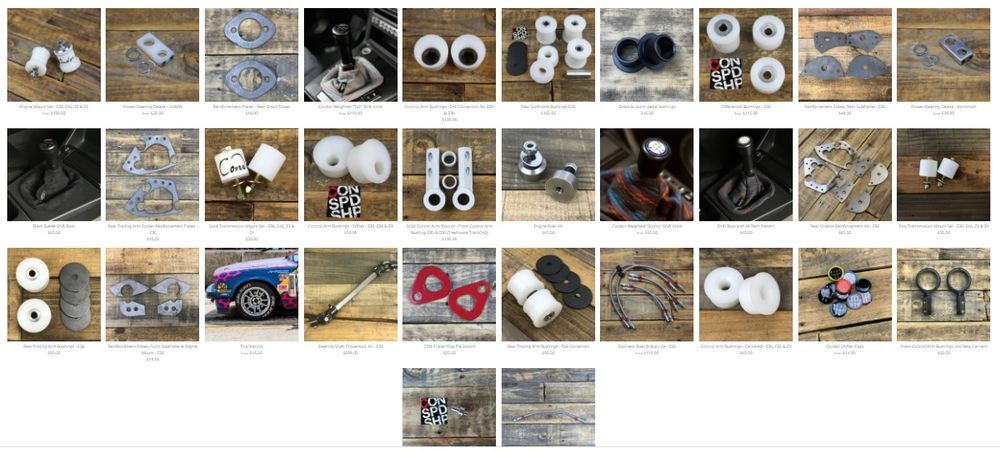 Image credit: condorspeedshop.com
Of course. Any good performance car should have ample aftermarket support – it is for this reason Japanese sports cars are lauded the world over. Simply because one can elevate the performance of any JDM sportscar by upgrading certain components. The E36 is no different, and for the most part, simple upgrades can be done at relatively decent prices, sometimes even by adopting parts of higher performance models within the BMW range.
For instance you can upgrade the braking performance of any E36 by replacing the disc and rotors with the units from a later model E46 330i. Some minor fabrication is required but otherwise, it's a bolt-on replacement. Other common upgrades range from installing M3 parts to complete engine swaps from other fast BMWs, fancy a V8? No problems.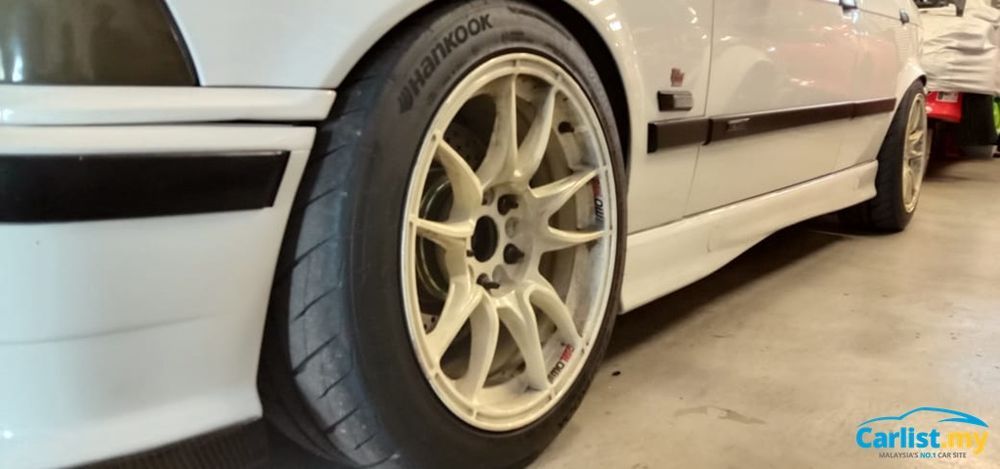 In most cases, if you'd like to keep it simple – get a set of great tyres, aftermarket performance springs/ coilovers, beefier anti-roll bars, and an ECU rechip/tune from a trusted brand will set you on your way to realising tangible improvements in power and handling. After which, the aforementioned brake upgrades and perhaps an aftermarket exhaust upgrade is all you really need.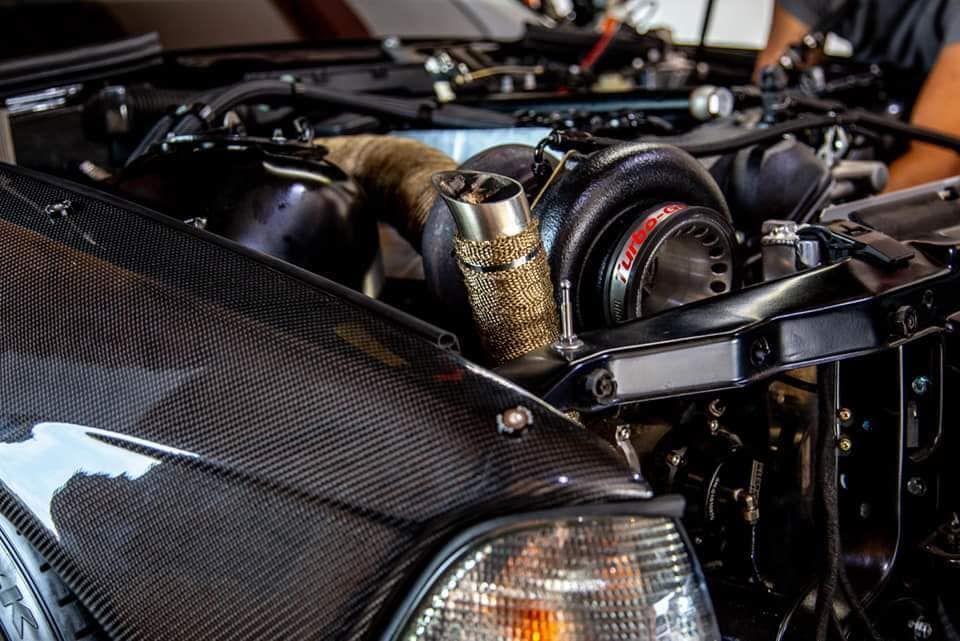 Image credit: FB @ Ramon Smeets
From there, the sky's the limit – forged engine internals, turbocharging or supercharging, 450hp, 500hp, 600hp with launch control and sequential shifting – don't forget bespoke suspension setups, carbon body panels, and custom aerodynamics packages. You name it and someone has done it with an E36.
You can build an E36 into whatever you want…
Of course, it's all a matter of cost but depending on what you intend to achieve with your playtoy, the E36 will most likely accommodate it. It can be a weekend car to just blow of some steam, it can be a trackday car that you can drive to/ from your home, it could be wild drift car, or even if you want to take it further, a full-on time attack beast.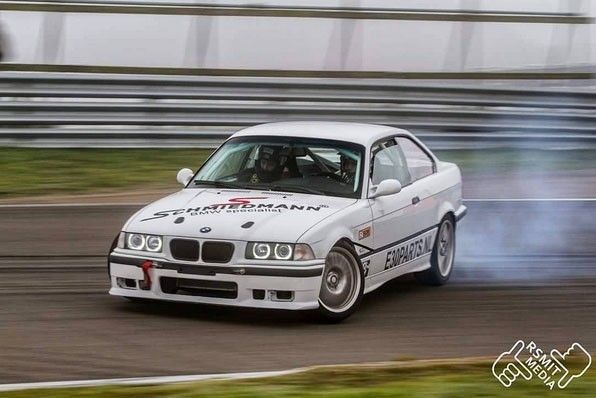 Image credit: Schiedmann
Given its front-engine, rear-wheel-drive layout, the E36 can be optimised for a variety of different driving disciplines. Therefore, as far as a platform goes, it's as cheap and good as it gets.
You will find a world of information online
Perhaps the best thing about buying an E36, or any BMW for that matter is the wealth of information you can garner online. There's a variety of BMW owner clubs, forums, and online websites that cater to almost any BMW model and topic.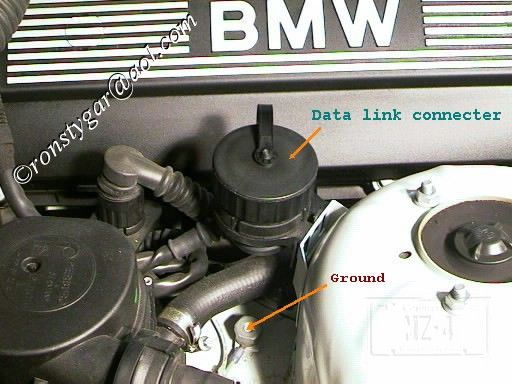 Regardless if it's regular maintenance, tuning, diagnosing problems, or just sharing your own experiences the internet and social media is all you need to get up to speed on anything to do with your Beemer.
Surely, there's a catch… right?
The most important aspect is taking your time in finding the right car. BMW's have a reputation for being unreliable but more often than not, most issues will stem from lack of care at some point in the car's lifespan and not necessarily shoddy build quality and engineering. As we've mentioned earlier, these cars are pretty advanced for their age and unfortunately, components are stressed to achieve those performance and driving parameters.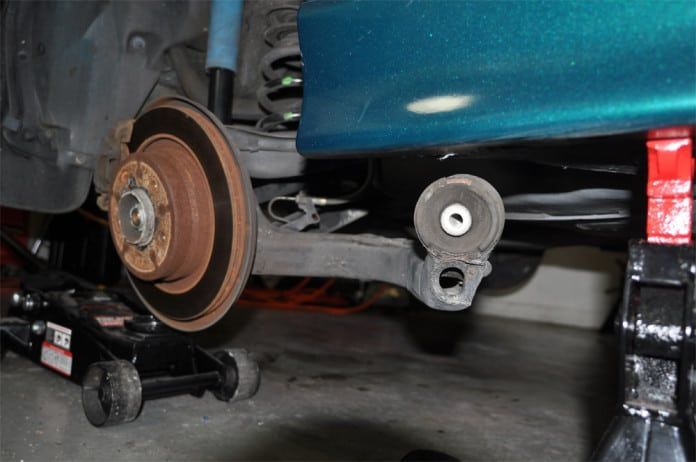 Image credit: BMWrepaairguide.com
Therefore, BMW requires diligent care and timely maintenance to keep performing well. Regardless of the car you choose to buy, it's ideal to put aside some money or lots of it to perform basic repairs and replace wear and tear items (such as fluids, belts, and suspension bushes) as soon as you take ownership. Always get a car diagnosed by a competent mechanic before purchase to ensure you're getting a good car.


For more latest car news, reviews, car buying guides and videos visit us at Carlist.my Auto News.
Check out all the best new & used car deals in Malaysia at Carlist.my.
Sell your car fast with the best offer? Visit us at CarlistBid.my.
Get the latest new car promotions at New Car website now.
---
---
---
---
Comments