BMW Shorties Film Festival 2017 – Celebrating 11 Years Of Malaysian Filmmaking
Auto News BMW Malaysia is celebrating over a decade of supporting short films and digital content as well as discovering emerging talent with the first-ever BMW Shorties Film Festival this Saturday, 16th December 2017 at APW, Bangsar.
BMW Shorties celebrates its 11th year of existence, making it the longest-running short film competition in Malaysia.
This year, the festival will include some performances from top Malaysian bands (Jumero, Kaya, and Azmyl Yunor & Orkes Padu), some expert help in film and photography, specially designed merchandises up for grabs and a showcase of all past BMW Shorties winning films, including the finalists for this year's awards.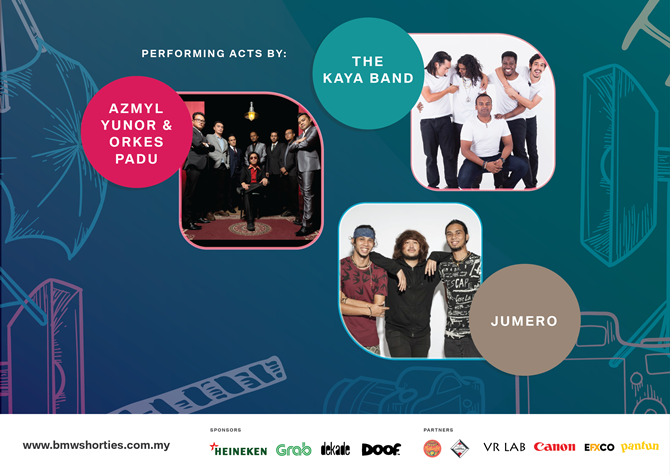 Additionally, EFXCO Training and Certification Centre will be making an appearance to share tips on visual effects, animation and graphic design with Adobe, Unity and Nuke. There is also a fun-filled Virtual Reality interactive session with VR Lab and Canon will feature its rare and expensive (worth some RM30k) Canon EOS C300 MK2 cine camera.
Collectors of limited-edition items also stand a chance to win special edition BMW Shorties Pantun Pins by taking part in challenges set during the festival.
The BMW Shorties is open to the public between 10.00 AM to 10.00 PM this Saturday.
---
---
---
---
Comments