Carlist.my's Tiers - Selling Your Car Has Never Been More Effortless
Insights Carlist.my, as you may realize, is Malaysia's largest automotive platform. It connects over 2,000,000 car buyers with sellers - both dealers and private. And with our new tier system for private sellers, you can get started right now. We also offer packages that literally take care of everything during the sales process, from A to Z, added privacy, and more.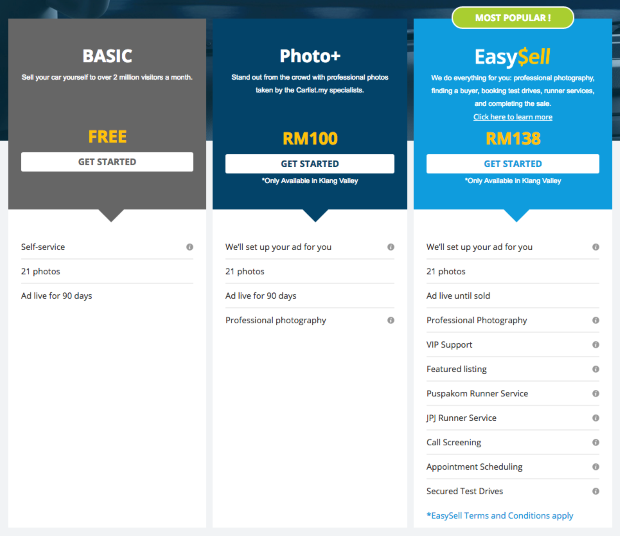 There's no reason buying or selling a car should be a daunting or even difficult process. By continually streamlining our efforts to deliver the most effortless buying and selling experience, we intend to cover all the bases and bring an better option to customers that would fit within anyone's schedule and budget.
Meet our tiered system, designed to help you make the most of your time spent when selling your car. It starts with a free tier and with each premium level, the amount of value-added service is multiplied in order of magnitude, which we'll explain in greater detail shortly.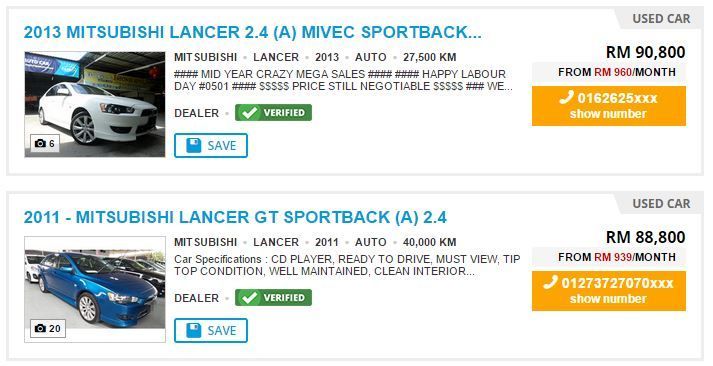 1. BASIC - Get Started Right Now Hassle Free
Price: FREE
Our first offering is perfect for anyone wanting to quickly and easily expose the car you want to sell to a large swath of potential buyers. All you have to do is register for an account and, from there, are able to put a listing up in a matter of minutes.
You will get to upload 21 photos of the car as well as the input the pertinent information – you can be as descriptive as you like or as restrained. Upon submission and the subsequent approval, your ad will stay live on Carlist.my for 90 days, for free.
2. PHOTO+ - We Take Care of Everything, Including Photos
Price: RM100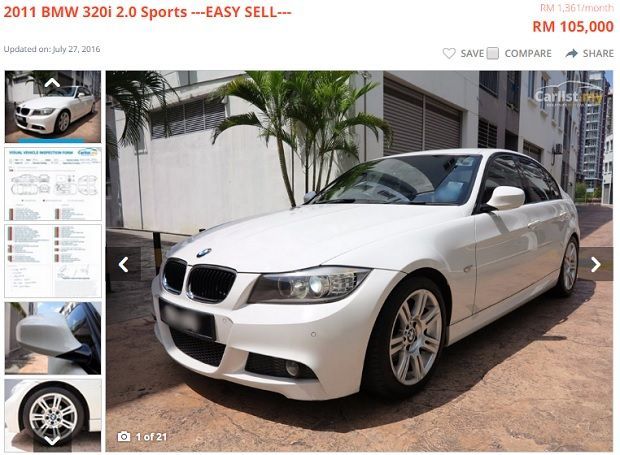 Pretty pictures willl ensure that your car attracts more attention, and is better presented to potential buyers. For just RM100, our Photo+ package gives you the benefit of a professional photographer who will meet you at your preferred location and time, to take the pictures of your car.
To ensure a truly hassle free experience, our staff will setup the ad for you on your behalf. Our representives will be in touch with you to obtain the necessary information about your vehicle and advice you on the best selling price for your vehicle based on previous transactions for your vehicle model.
What's more is that the listing will stay on our site for 90 days.
3. EASYSELL - Top of the Heap, With Money Back Guarantee
Price: RM138
Want even more value? Meet our EASYSELL tier, where we'll literally do everything for you until you've sold your car. You can kick back and watch your car get sold. All you'll have to do, really, is say yes or no, to the incoming offers – more or less.
On to of setting up the ad and taking care of the photos on your behalf, your ad will be given priority to appear at the top portion of the search results, making sure potential buyers will see your vehicle first.
One of the biggest hassle of selling a car is dealing with Puspakom and JPJ to arrange for the necessary vehicle inspection and ownership transfer. With our EASYSELL tier, you can expect to save 8 hours of your time by using our runner service who will act on your behalf to Puspakom and JPJ.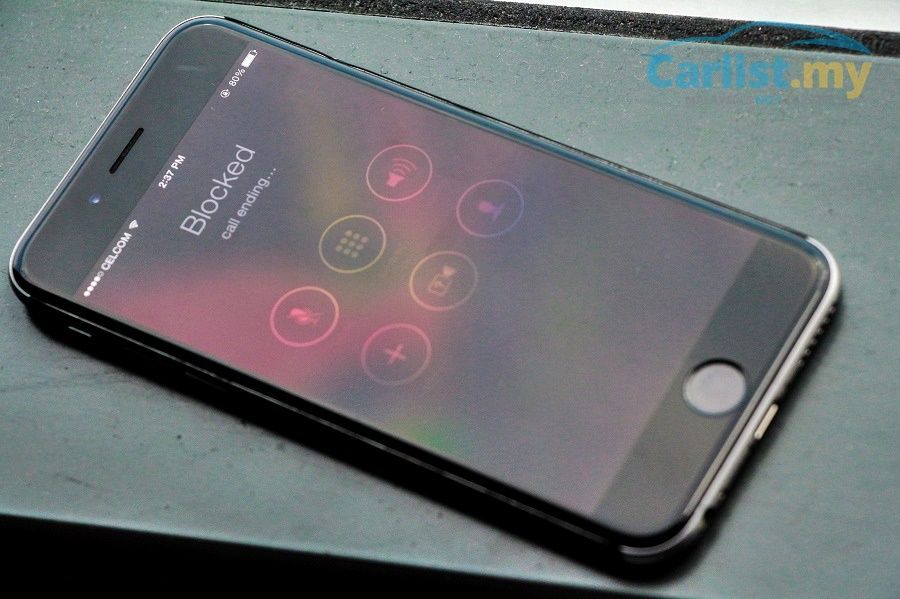 Security is one of the most important concerns our customers face. Some want the convenience of would-be buyers reaching them directly through their phone numbers about the sale of the car. But that ease of process has an uneasy trade-off: privacy. With EASYSELL, our staff will screen out scammers and unqualified buyers, directing only genuine buyers to you. Your contact number remains hidden from the public until you decide to interact with a potential buyer.
For added security, a Carlist.my staff will also accompany you on your test drives with a potential buyer.
Also, instead of a 90-day listing period, your ad will remain on our site until it is sold. Throughout this period, our team will monitor the progress of your ad. How's that for long-term support?
Here's what some of customers have to say about our EASYSELL package: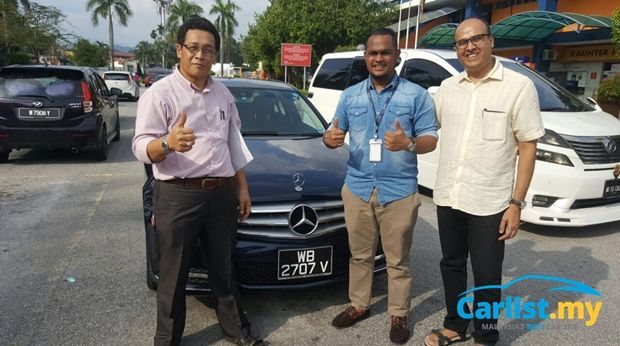 "I used Carlist.my's EASYSELL to sell both my BMW X3 and Mercedes-Benz C250. They had professionals to take the photos, found the buyers, completed the vehicle ownership transfer, and even helped the buyer with financing so I got paid pretty quickly. I sold both cars at Carlist.my. I would highly recommend it," Giridhar Ayanur Seetharam.
"As a guy who knows nothing about selling cars, I left it to the professionals at Carlist.my. They found me a buyer and my car was sold within days. I would definitely use this service. Every single time," Shaun Di Gregorio
Their team members (Zack amd Kevin, in my case) took care of everything from taking the photos of my car at my house to screening the callers. Their team was also on-hand to explain to my buyer on the administrative processes involved. They also did an inspection on my car, and was present during the vehicle ownership transfer at JPJ. They literally helped me at every step of the way. It was a breeze! Thank you Carlist.my," Elizabeth Tao.
---
---
---
---
Comments