DDPAI Wows At Automechanika Kuala Lumpur 2023
Auto News DDPAI made a debut to remember at Automechanika Kuala Lumpur on March 16th, 2023 as the company showcased its advanced vehicle imaging visual AI technology, smart cabin and smart transportation solutions - designed for the Malaysian market - to the crowd at the KLCC Convention Centre.
---
Famed as being one of the world's premier manufacturer of vehicle-mounted video recorders (more often known as dashcams), the company has been branching into new and exciting areas of automotive electronics and vehicular networking.
In the last few years, their deep cooperation with Huawei, Xiaopeng, Toyota, and others have resulted in uniquely tailored solutions developed and deployed by DDPAI, enabling a new generation of driver-assistance experience.
At the exhibition, DDPAI presented its newest generation of intelligent in-car solutions with onboard intelligent screen functions such as ADAS, DSM, 360 surround view and digital video recorder integrating the inside and outside view of the vehicle, delivering a more comfortable and convenient driving experience to consumers.
In tandem with their participation in Automechanika Kuala Lumpur 2023, DDPAI are eager to establish new relationships with customers and partners to further explore the possibilities of vehicle-mounted imaging technology through innovative products and services.
We caught up with DDPAI CEO Leo Luo Yong while he was in KL, who said: "Our products revolves around machine vision. Users who have encountered interesting events on the road, story and moments, utilising DDPAI sharing feature into DDPAI mobile app,"
"[However] Our upcoming focus in Malaysia market, ranging from car manufacturers, [are] car dealers and users [where] we are able to provide them a complete solution," he added.
You can catch DDPAI at Booth 4B04 Automechanika Kuala Lumpur happening between March 16 and March 18th, 2023 at Hall 4 of the Kuala Lumpur Convention Centre.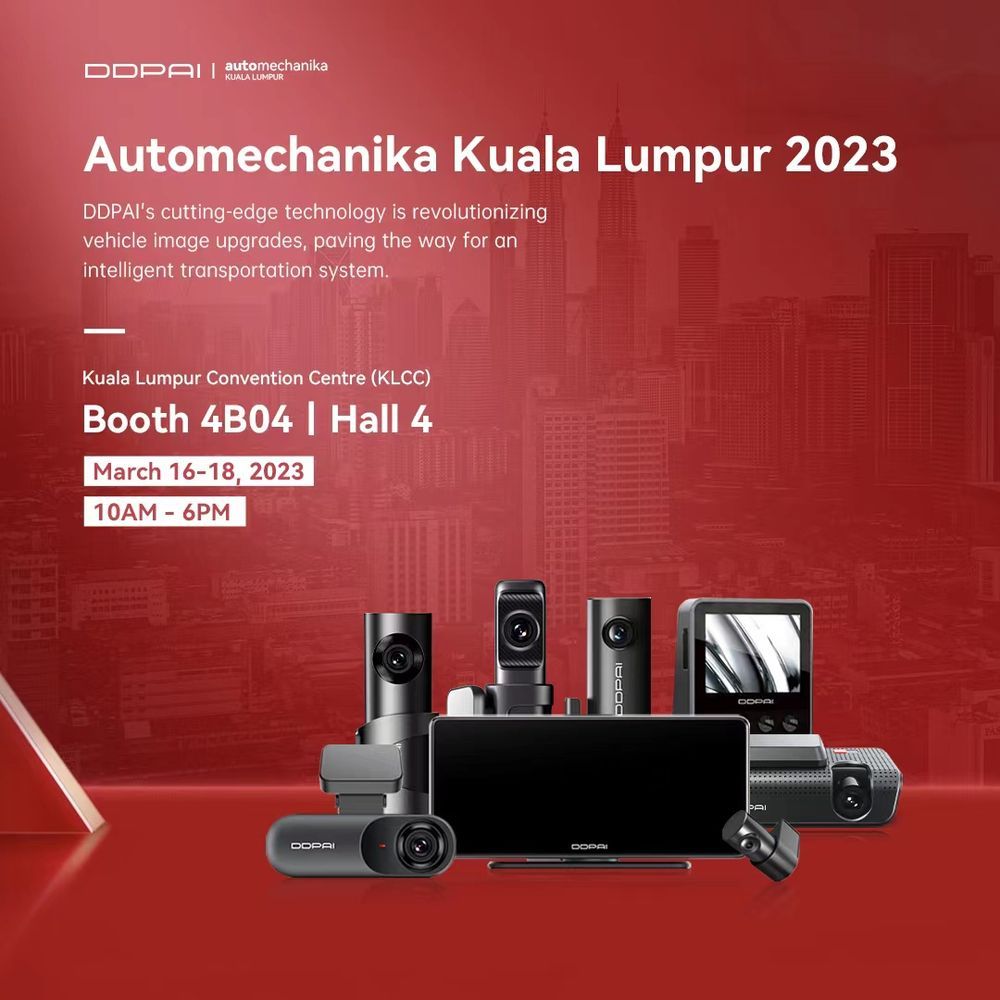 ---
---
---
Comments