 With only 28% of Malaysian pickup truck owners engaging their 4x4 system, the question must be asked - do you really need a 4x4 pickup?
---
When purchasing a pickup truck, there's a common notion that you need to go for the 4x4 variant. Suppose you're only going to use the truck as an urban/ family vehicle with the occasional adventures on weekends, then there's really no point nor need to purchase a 4-wheel-drive pickup truck.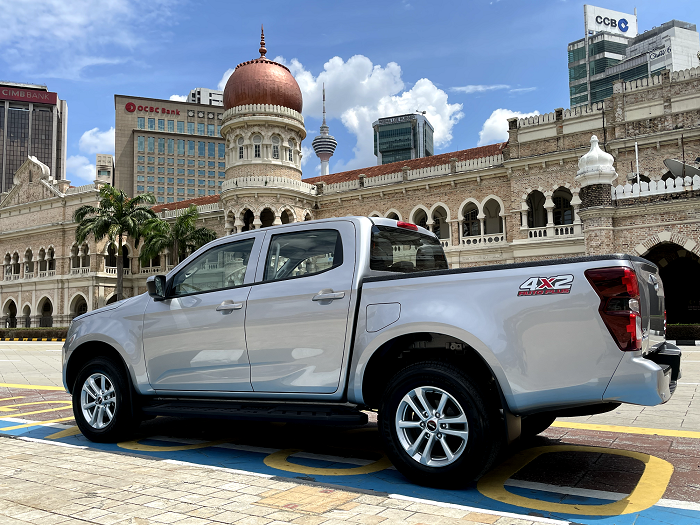 Plus, gone are the days where a 4x2 looks different or less muscular than a 4x4, lacking in style or looking typically like a workhorse. The new age 4x2 vehicles look as rugged and dashing as their 4x4 counterparts. It can blend in at an office car park, high-end mall and even the glitziest of glamping sites. Without the 4x2 decal, none would be the wiser that it is actually a two-wheel-drive truck.
But simpler does not mean less. By omitting a four-wheel-drive system, it is still well equipped while being value for money. With that being said, let's dive deeper into why a 4x2 pickup truck is just a better choice for some buyers.
As the name suggests, a 4x2 pickup truck is a vehicle that is propelled forward via its two rear wheels. Actually, even a 4x4 pickup truck is propelled forward by its two rear wheels. It only goes 4x4 when the four-wheel-drive system is engaged to help tackle deep jungle terrains or obstacles. For most road-based and loose soil obstacles, modern traction control systems can help with less than favourable situations and don't even require you to engage a truck's four-wheel-drive system.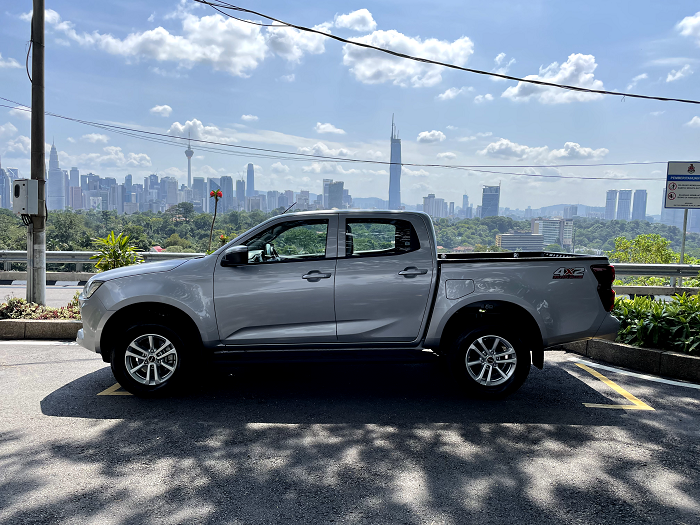 According to Isuzu, only 28% of Malaysian pickup truck owners frequently engage their 4x4 system, so you have to ask yourself, are you part of that 28%?
Besides, a 4x2 is lighter and easier to maintain due to its uncomplicated powertrain, which will save you money in the long run. Because it's lighter, it will consume less fuel, and because it has a simpler powertrain, there are fewer things to maintain - which translates into it being lighter on your wallet.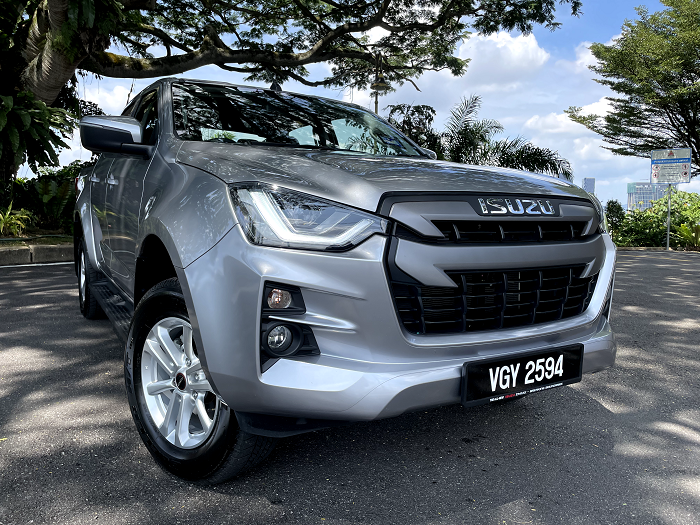 In some sense, the 4x2 still has the same benefits as a 4x4 pickup truck. It has a tall ride height, large cargo space and rugged looks.
For example, the Isuzu D-Max 1.9L 4x2 AT Plus has the same flash flood crossing abilities as its 4x4 counterpart (1.9L 4×4 AT Standard). With an 800mm wading depth, the 4x2 is better than any sedan when faced with unexpected urban floods. Because it also has a good underbody clearance, this makes it safer to cross floods in the 4x2, as it will be able to traverse past unseen debris under the murky waters.
Therefore, you can very well consider a 4x2, (especially if you'll likely never use a 4x4), as a value for money mover with a substantial amount of cargo space, which might come in handy for Ikea shopping, camping, fishing, or cycling on the weekends.
Because the Isuzu D-Max 4x2 is still equipped with the standard suspension rating - specified for the double-wishbone set-up upfront and 3-leaf semi-elliptical springs in the rear, it still has great payload capabilities. Helping yourself, friends and family move cargo around is still possible, carrying payloads up to 1305kg. Neither is the ride in the 4x2 all stiff and bouncy, (just like any other Isuzu D-Max) the 4x2 has one of the more pliant rides compared to other pickup trucks - mastering the balance between comfort and practicality.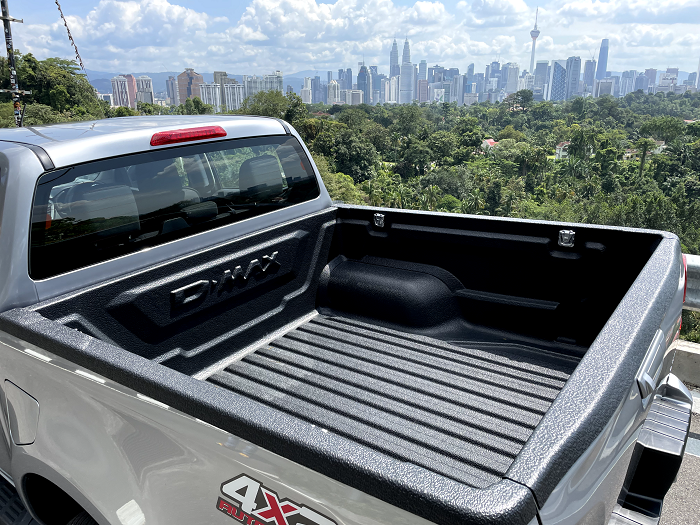 To add to the 4x2's case, it comes with an impressive equipment list, on top of the two airbags, Anti-Lock Braking System (ABS), Electronic Brake-Force Distribution (EBD), Brake Assist (BA), Electronic Stability Control (ESC), Traction Control System (TCS), Hill Start Assist (HSA), Hill Descent Control (HDC) and Brake Override System (BOS), it also comes with a reverse camera which makes it easier for you to navigate the truck into a tight parking spot. If that doesn't do it for you then the 4-zone graphic displayed in the e-LUMAX display meter cluster can help indicate the location and distance of obstacles to ease manoeuvering into tight spaces.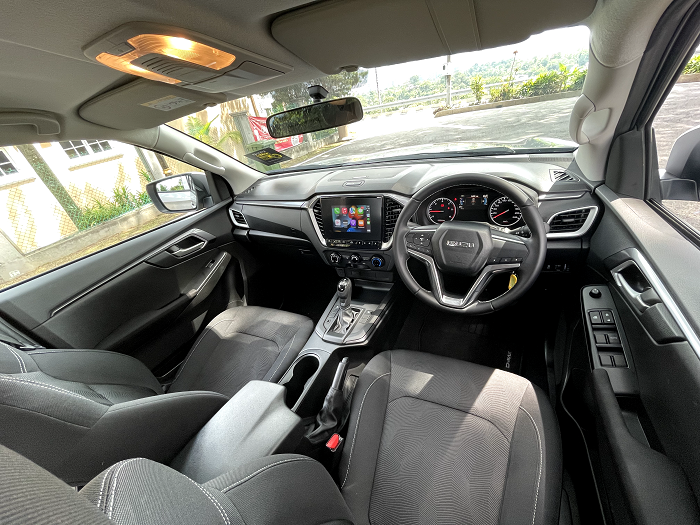 On the inside, the Isuzu 4x2 comes with a 7-inch touchscreen infotainment system with Android Auto and Apple CarPlay support, single-zone air-conditioning with rear vents, six speakers and woven texture fabric seats, plus a leather-wrapped steering wheel. It has all the right equipment to turn it into a long-distance family cruiser, including generously proportioned seats, that offers up ample support over long periods. The driver's seat can even be manually adjusted six ways for fatigue-free motoring.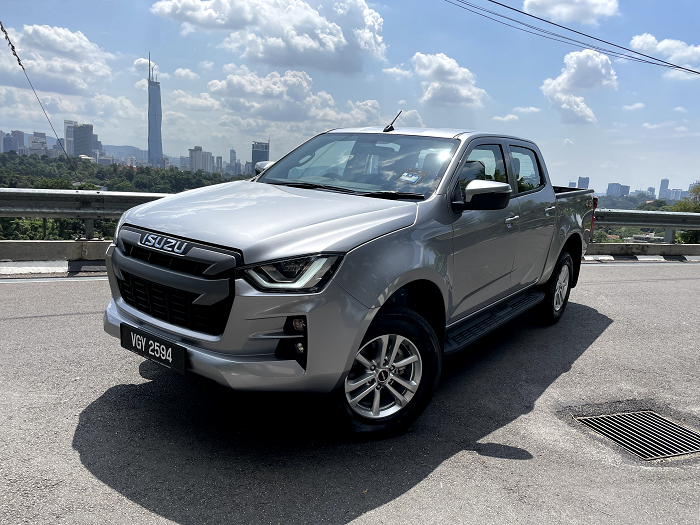 LED daytime running lights and bi-LED projector headlights are standard, so you still get that crisp white illumination as seen on its more expensive 4x4 brothers. There are also powered side mirrors, 17-inch wheels and side steps on the 4x2, just like Isuzu's other 4x4 models.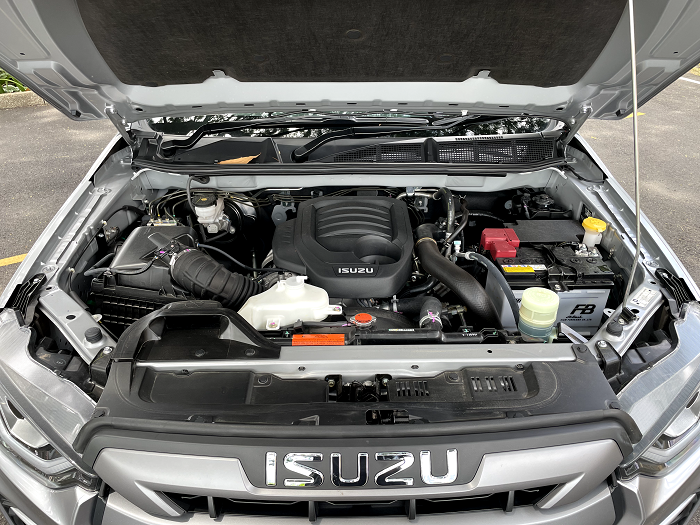 Powertrain wise, apart from the lack of a 4x4 system, you get the fantastic and frugal 1.9-litre RZ4E-TC turbodiesel engine that produces a healthy 150 PS at 3,600 RPM and 350 Nm of torque available from between 1,800 – 2,600 RPM.
To put their money where their claims are, Isuzu Malaysia also challenged the RZ4E-TC turbodiesel engine's fuel efficiency in the Isuzu Blue Power Dura Challenge.
The 1.9-litre single cab model of the Isuzu D-Max was loaded with a 1000 kilogramme payload, then driven through some of the highest accessible hills along the Titiwangsa Mountain Range, reaching its endpoint, clocking 1,145km without needing to refuel – with two bars of fuel remaining in the tank. Now, how's that for the fuel efficiency of the RZ4E-TC?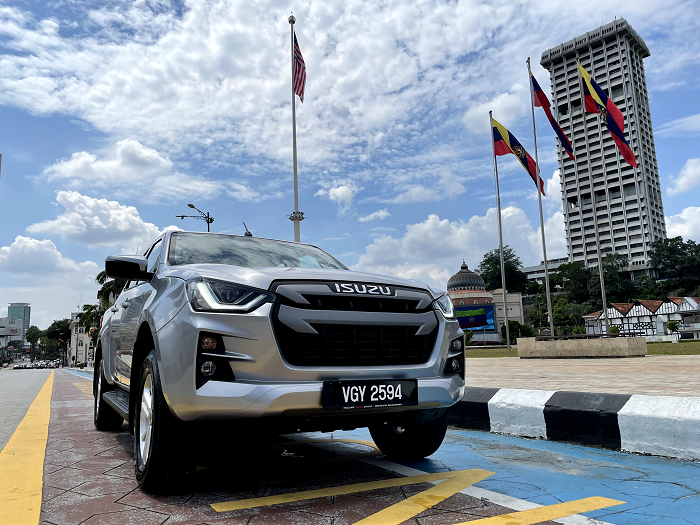 So as you can see, apart from the 4x4 system that you'll likely never engage, the 4x2 is actually a more than capable vehicle if you're planning to use it mainly in an urban environment.
If you buy a 4x4 pickup truck and never use its four-wheel-drive system, it's like having a mountain bike where you only ride it on the road. It is inefficient, slows you down, and you carry around extra weight for no good reason. So really, do you need four-wheel-drive or are two sufficient?

---
---
---
---
Comments