East Coast Expressway Phase 2 Toll Booths Now Open
Auto News The Malaysian Highway Authority (LLM) has announced that the second phase of the East Coast Expressway (ECE) will be opened for traffic starting today with all 10 toll plazas beginning operations.
The move was done by LLM to prevent a congestion at the Jabor toll plaza. Currently, motorists who wanted to proceed on their journey to ECE2 are required to pay the toll at Jabor before making a U-turn and heading towards ECE2.
With the second phase fully opened to traffic, motorists can now travel from ECE1 to ECE2 without stopping and will only need to pay for the toll when exiting out of any ECE2 toll plaza. Even then, the toll rate is calculated based on the distance travelled from ECE1 only (refer below).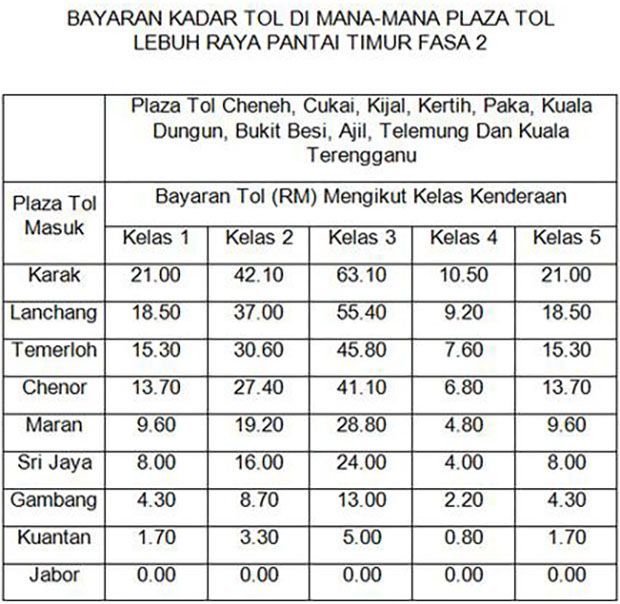 For users of the ECE2 who do not include usage of ECE1 in their journey, they will not need to pay any toll and are only required to take the transit ticket and handing it over to any ECE2 toll plaza when exiting the highway. The free toll passage will go on until a date yet to be disclosed along with its toll rate.
LLM also urged motorists to ensure their vehicles are fuelled up before using the ECE2 because preparation work of fuel stations along the highway is still ongoing. As a guide, motorists who plan to use the ECE2 can fuel up at these fuel station within range of the highway: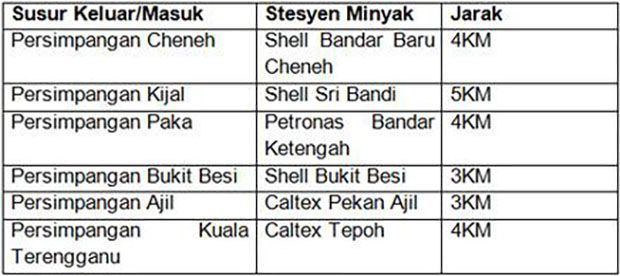 ---
---
---
Comments