First Impressions: 2021 Isuzu D-Max 3.0L X-Terrain – Brute Force Meets Intelligence
Reviews What do you think about when someone says Volvo… perhaps safety for the whole family, BMW, a high chance its driving performance, Alfa Romeo likewise may spark notions of style or design, so what do you think about when you hear Isuzu?
---
Most likely, you'd think: truck, reliability, a hardy workhorse that goes anywhere… and you'd be right! However, every once in a while, every manufacturer needs to revolutionise itself to stay relevant. It's no easy feat either when certain brand beliefs are so deeply etched in the hearts and minds of your customers.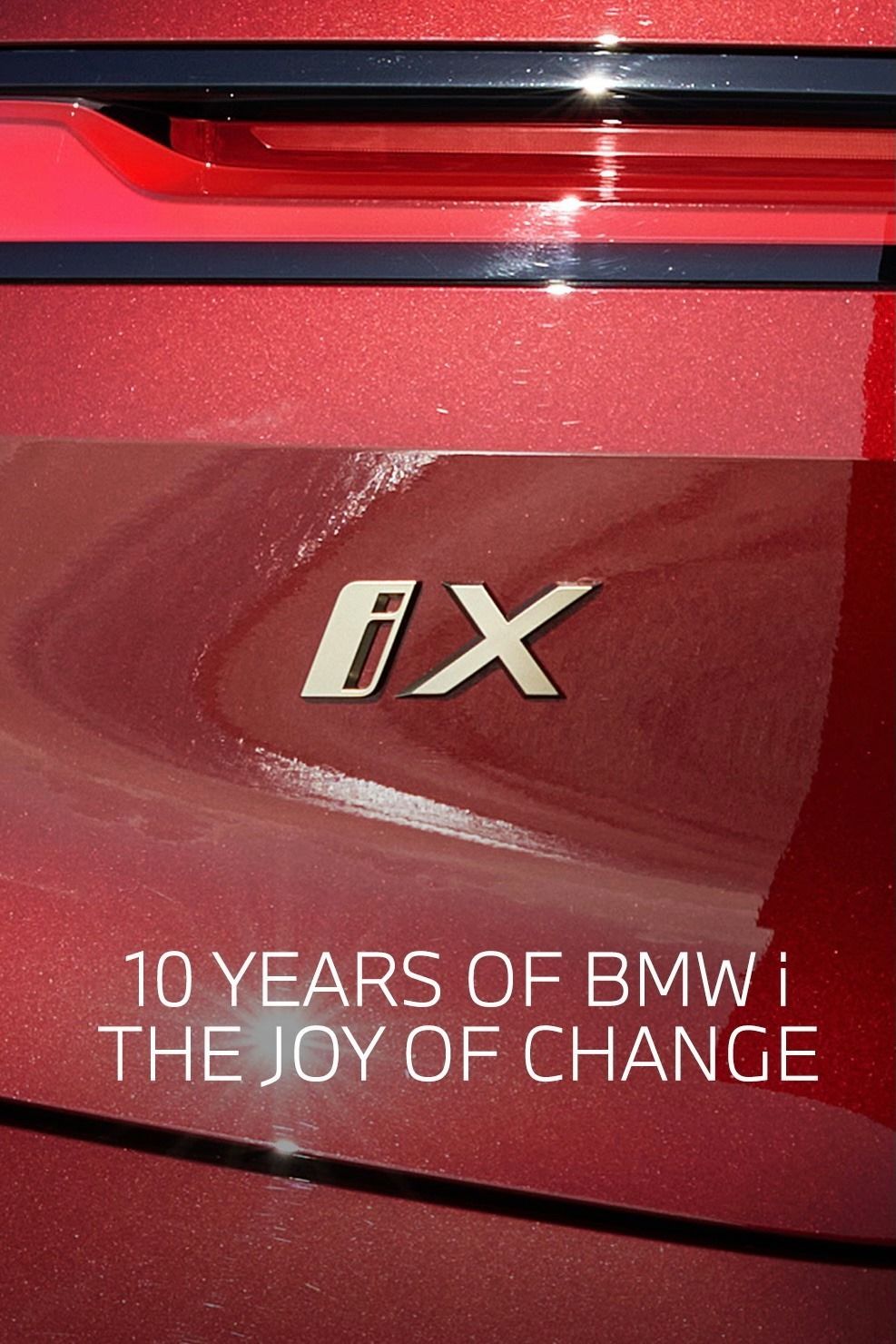 This is why Volvo is also trying to say its cars are more premium these days, BMW is flogging its green credentials like there's no tomorrow, and Alfa Romeo has gone back to racing to prove its cars are more than just a pretty face.
And more importantly, your intentions must be followed through with the right product(s) to say "I have arrived, and this is me…" Well, Isuzu may have just done that with the all-new Isuzu D-Max X-Terrain.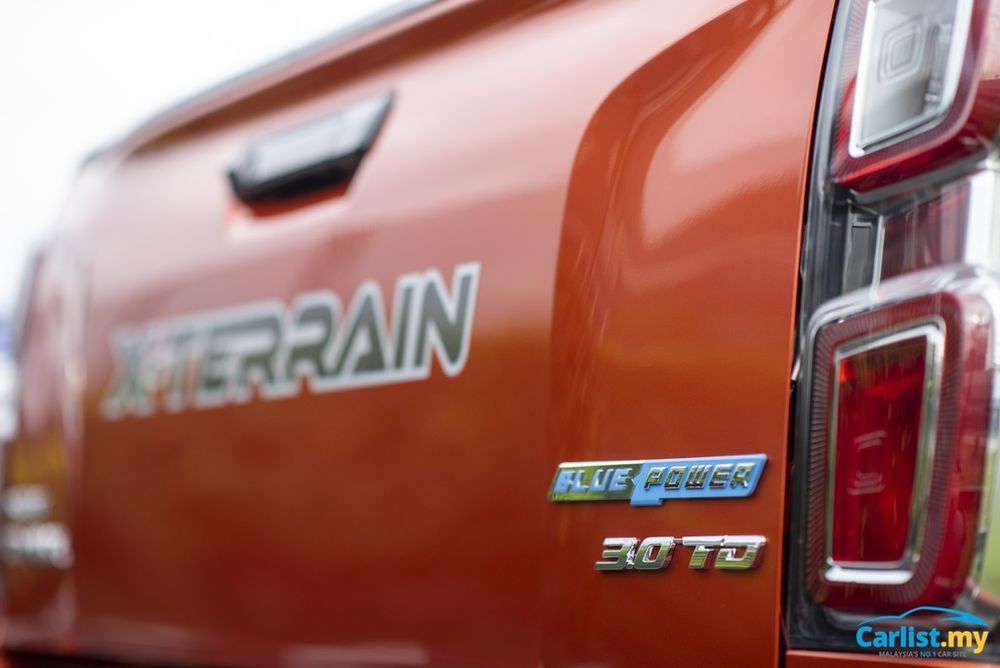 Introduction
Though deeply rooted in the utilitarian market, which large portions of their annual sales being contributed by fleet sales and small business owners, Isuzu hopes to make a bold statement in the growing lifestyle pickup segment with its third generation Isuzu D-Max – which has been dominated by its rivals from Toyota, Ford and Mitsubishi.
Though, the traditional buyers will still be well served by the new range which is offered in 7 variants at launch inclusive of the fuel-efficient 1.9L engined models:
1.9L Single-Cab (MT): RM88,599
3.0L Single-Cab (MT): RM95,538
1.9L Double-Cab Standard (MT): RM99,599
1.9L Double-Cab Standard (AT): RM106,999
1.9L Double-Cab Premium (AT): RM121,549
3.0L Double-Cab Premium (AT): RM128,038
3.0L Double-Cab X-Terrain (AT): RM141,938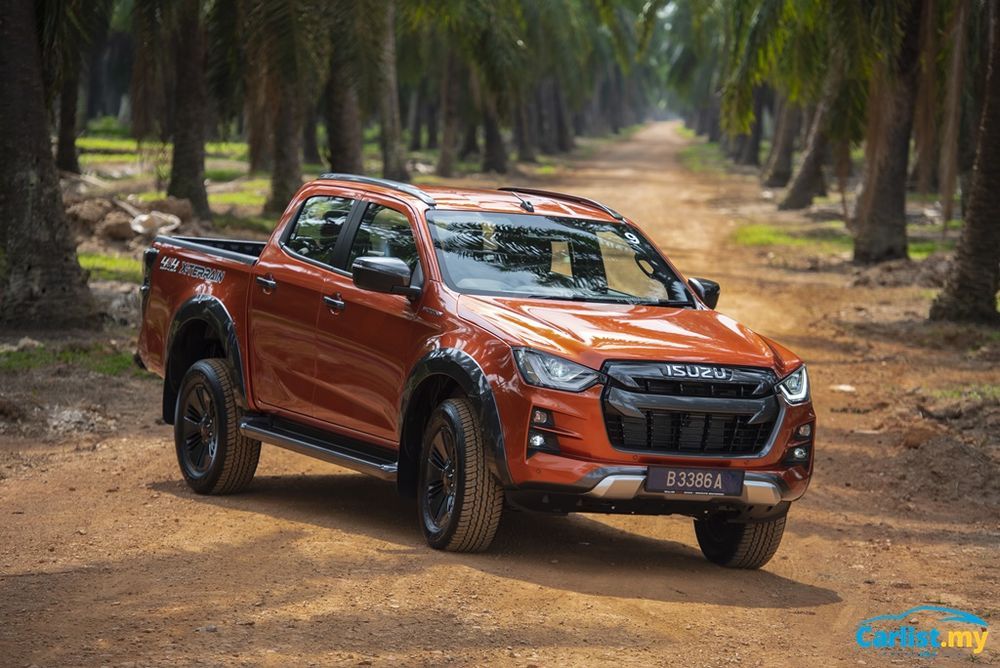 However, the real highlight of the new range is the range-topping X-Terrain which in addition to having all the bells and whistles in terms of equipment and features, also has the grunt and macho looks to stand toe-to-toe with its rivals.
Rivals
Isuzu will be betting big with the D-Max X-Terrain to take on its rivals such as the Ford Ranger Wildtrak, Toyota Hilux 2.8L Rogue, the recently launched Nissan Navara Pro-4X and Mitsubishi Triton Athlete. A whole raft of lifestyle centric pickup trucks with macho styling and features to match most SUVs and family sedans within their price range.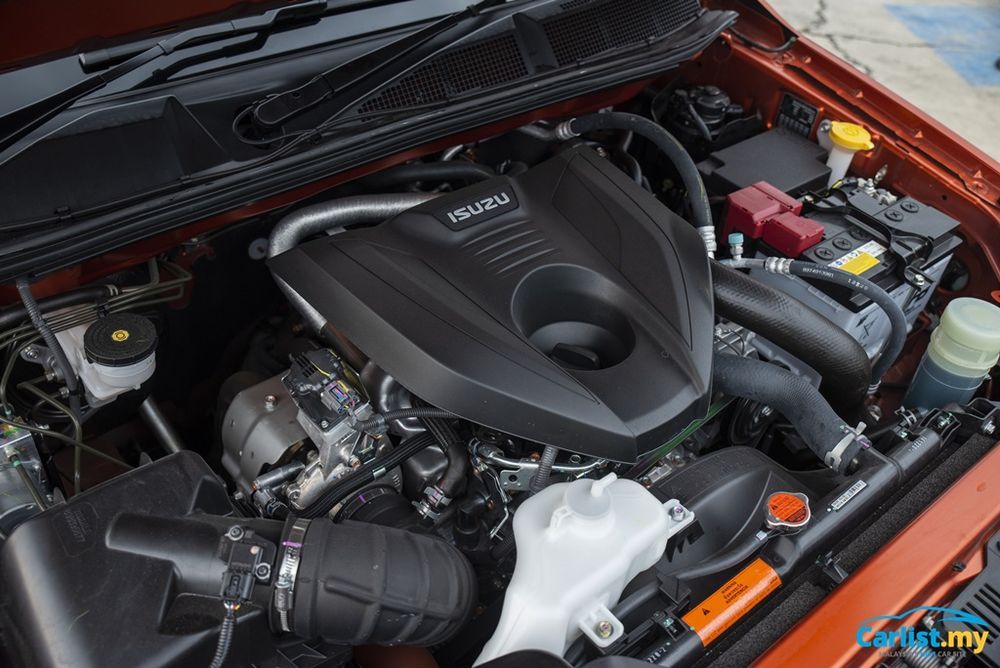 Specifications of the Isuzu D-Max 3.0L X-Terrain
Engine: (4JJ3-TCX) 3.0-litre VGS four-cylinder turbodiesel
Power: 190PS at 3,600rpm
Torque: 450Nm at 1,600rpm - 2,600rpm
Transmission: 6-speed automatic, 4WD
Safety: 7-airbags, ABS with EBD, Brake Assist, Stability Control, Traction Control, Hill Descent Control, Hill Start Assist, Brake Override. ADAS features: FCW, AEB, Blind Spot Monitor (BSM), Turn Assist, Lane Departure Warning (LDW), Rear Cross Traffic Alert (RCTA), Multi Collision Brake, Adaptive Cruise Control (ACC), Auto High Beam (AHB), Reverse Camera.
Price: RM141,938 (OTR excluding Insurance, Private Registration)
What's new and improved in the third-generation (RG01) Isuzu D-Max X-Terrain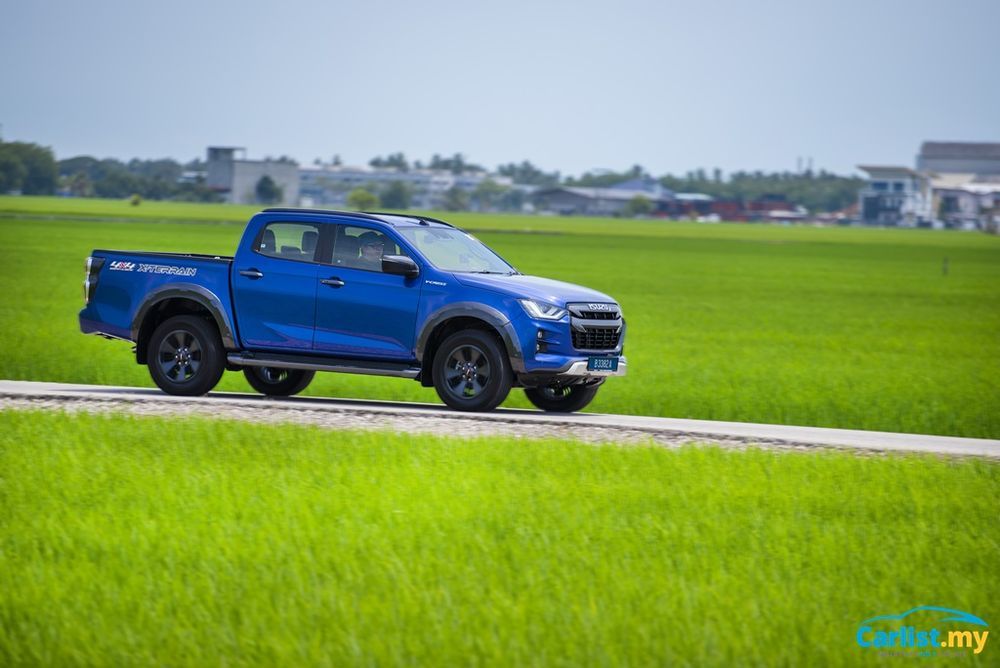 Frankly, there's too many to cover in even 10 paragraphs, so here's an itemised list:
Built on Isuzu's Dynamic Drive platform – it's larger, higher and wider than before with more structural reinforcements. The wheelbase has grown by 30mm.
Latest generation 4JJ3-TCX engine with a new commonrail injection system, electronically controlled VGS turbocharger and a new piston and combustion chamber design to offer improved performance and efficiency.
Finally gets a six-speed automatic transmission, which was not introduced in the RT85 facelift.
Updated 'Terrain Command' 4WD system which allows switching between 2H and 4H modes within 0.61 seconds (1.94 seconds previously)
Rear Differential Lock – to equally split torque between two rear wheels
800mm water wading depth
Entirely new interior with a focus on comfort, style, and better refinement – superb 9-inch touchscreen infotainment system, crisp 4.2-inch e-Lumax digital cluster display
Better quality interior materials
The improvements are accompanied by additional first in class offerings:
Remote engine start
Walk away auto door lock
Integrated wiper washer system
Adaptive cruise control with stop and go function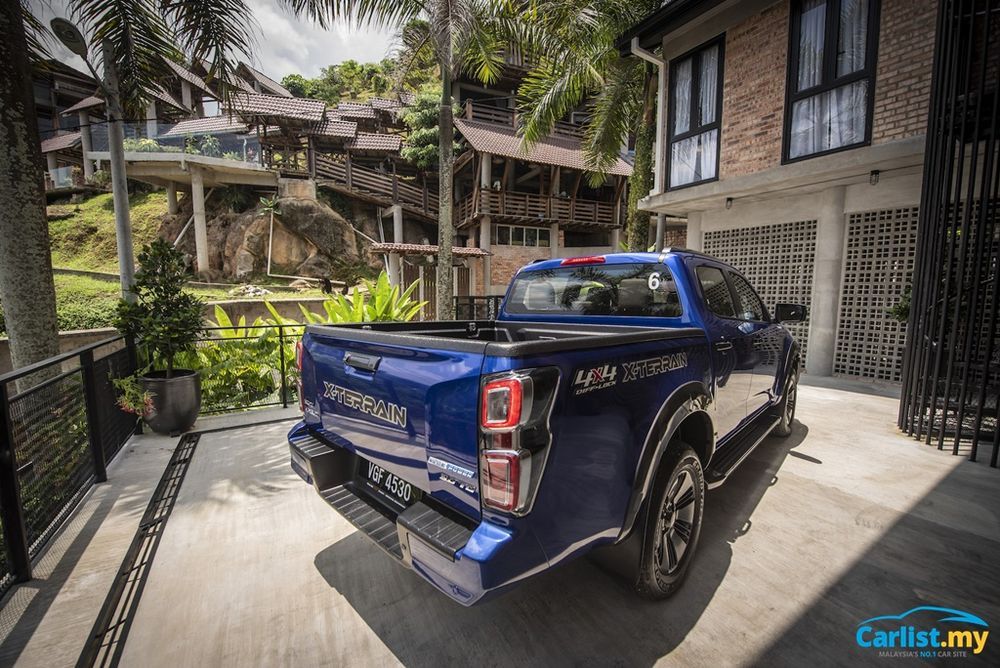 How does it feel to drive:
In brief, superbly. While there was significant improvement with the RT85 facelift in terms of drivability – the new D-Max is leaps and bounds better, all around.
Within minutes of sitting in the cockpit, one gets an immediate impression of how quiet the interior is. The seats, steering wheel and the tactile feel of the interior touchpoints all work together to give the X-Terrain a very pleasant and cossetting interior.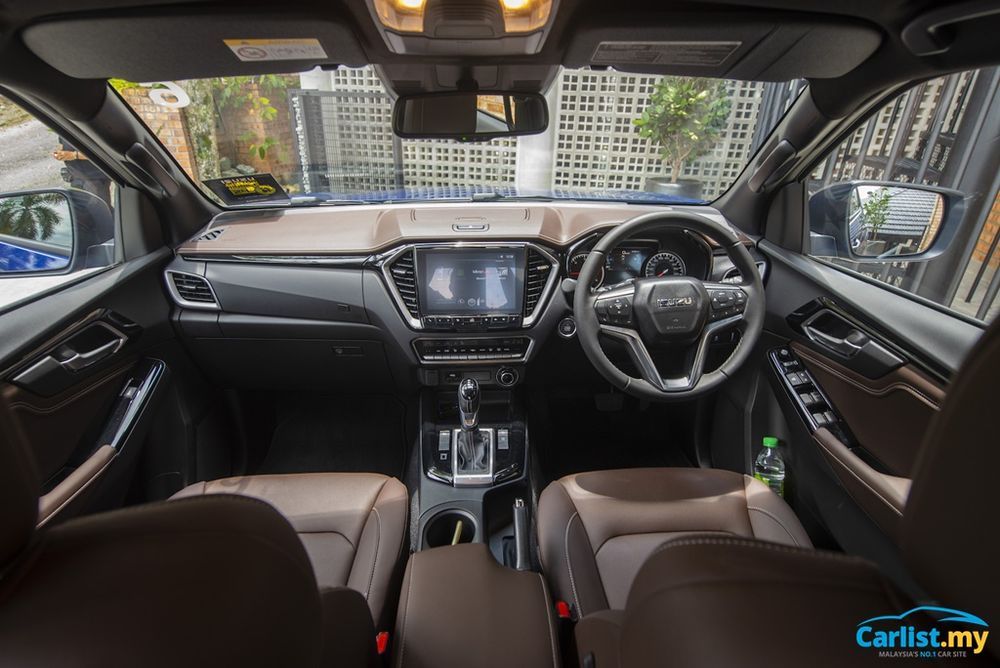 The Noise Vibration and Harshness (NVH) levels are comparable to that of its rivals such as the Ford Ranger Wildtrak and greatly improved (as well) Toyota Hilux Rogue. In certain aspects, you could be forgiven for thinking it's as quiet as C-Segment SUVs such as the Honda CR-V and Nissan X-Trail, and Isuzu have achieved this despite using larger 18-inch tyres which tend to serve up quite a bit of tyre roar.
Another notable highlight is the overall composure and stability of the D-Max X-Terrain. The chassis now is the largest in the one-ton pick-up segment while the eight cross members also make it one of the stiffest in its segment.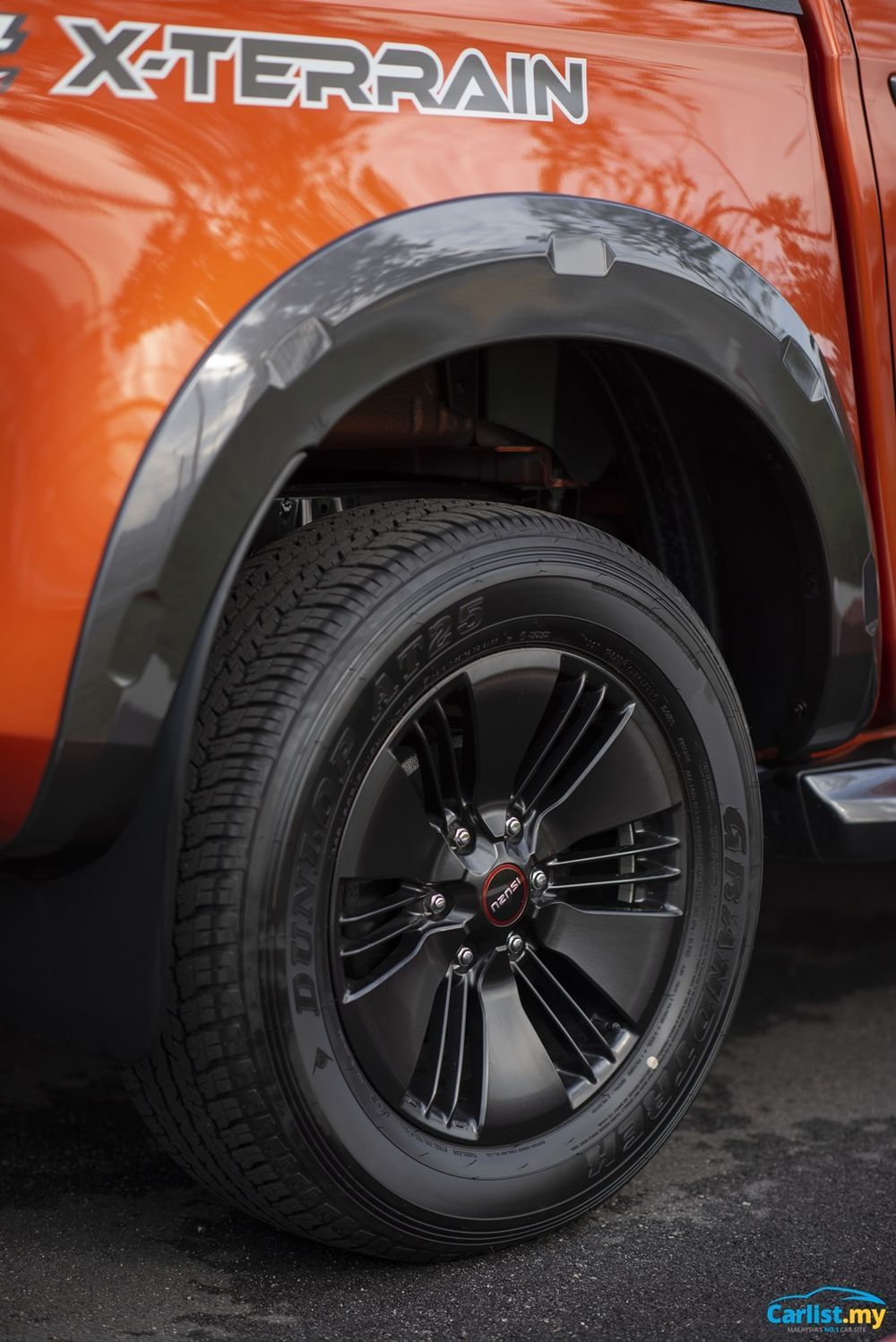 Other chassis tweaking such as high-mounted front upper wishbones, improved camber settings have achieved a better roll-centre, and a longer wheelbase that allows the engine to be mounted further behind the front wheels have made the D-Max more dynamic than ever. All this has resulted in the D-Max driving with more composure especially on bumpy roads, and cornering more flatly in the bends.
The steering and brakes are much improved too. The X-Terrain hydraulic steering reacts with more quickness and fluidity, and courtesy of 320mm diameter disc rotors up front – stops with far more authority.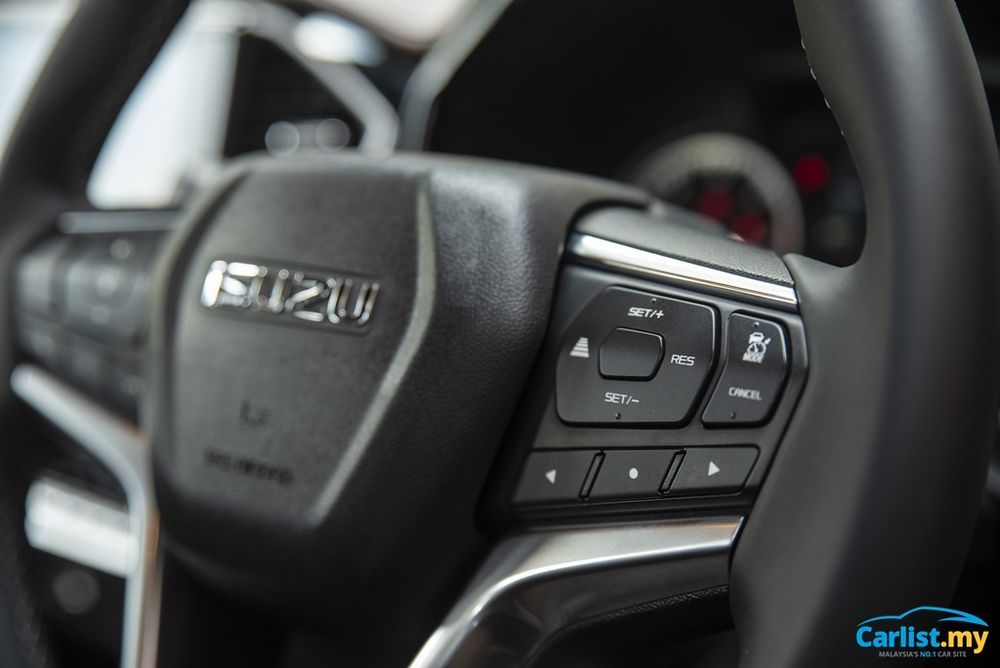 Given most of our time was spent on the highways we had ample opportunity to test out some of the ADAS functions. First up was the Adaptive Cruise Control (ACC) which is simple enough to deploy with the steering wheel-mounted buttons. Once the driver has chosen the preset distance from the car in front, the ACC manages that space very well. The system detects cars up ahead quickly and is quick to respond to merging cars from other lanes. As many pickup owners tend to cover long distances in their trucks, this is a welcome feature.
As for the Lane Departure Warning – it too works as advertised, it alerts with a rather loud beep every time the X-Terrain approaches the lines on the road, however, given this is quite a wide track, the high pitched alarm can be a tad annoying after a while. While I would turn it off entirely, I wish there was a way the alarm tone could be turned down. The blind spot morning system likewise also works instinctively. Unfortunately, we did not have adequate time to test out other functions such as the RCTA and pedal misapplication mitigation system.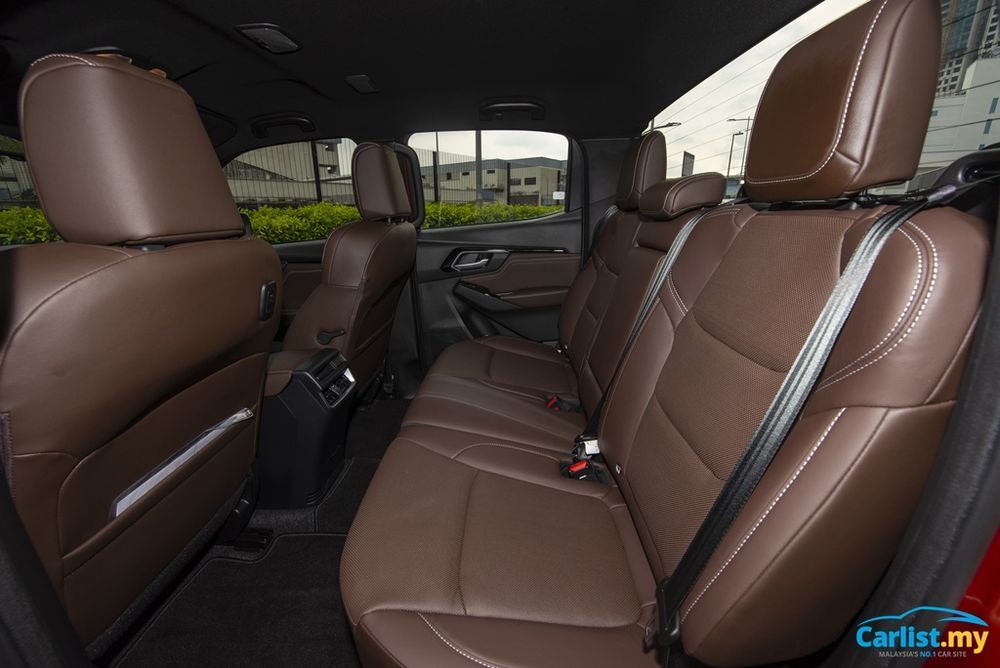 Conclusion
Isuzu has managed to comprehensively re-engineer the D-Max into a far more well-rounded product for the growing lifestyle segment, in the case of the X-Terrain especially.
There's little not to like, especially for the way it looks, drives, and the overall packaging and overall value. This X-Terrain is a high-value product that commands the price tag and improves on nearly every shortcoming of its predecessor.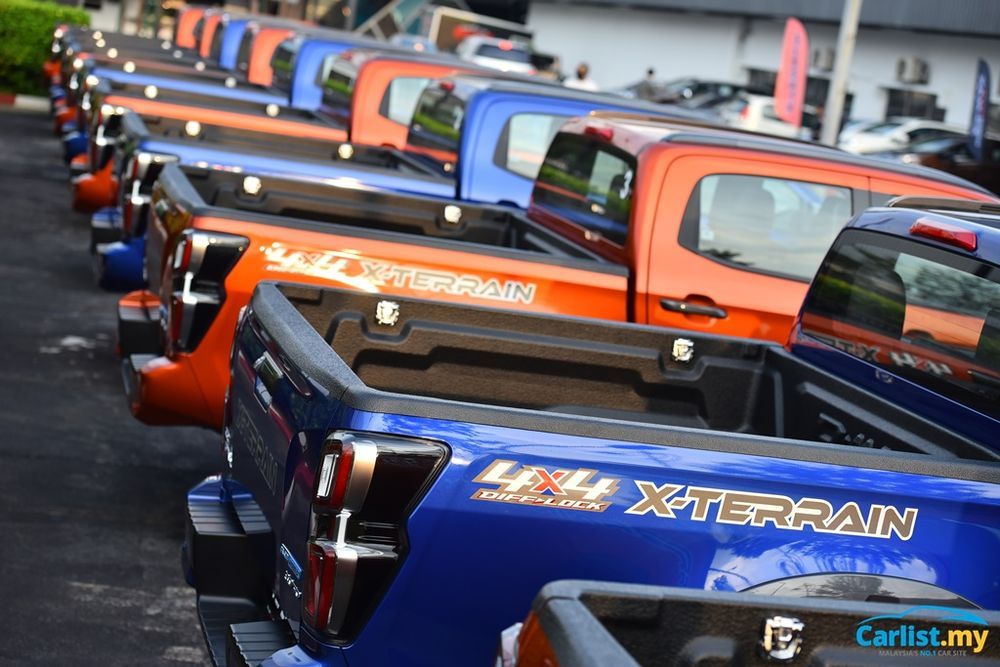 Add to that the engineering prowess and proven reliability standards of Isuzu and you have a very compelling product to take on all its major rivals.
---
---
---
---
Comments