From Fridge-maker To Car-maker In Just 12 Years, What's Pushing Geely?
Auto News Ever since reports of Geely's impending acquisition of Proton's Tanjung Malim plant hit the news, this little known Chinese brand is now often repeated in Malaysia.
It is important to remember that Geely is only one of the two front runners in forming a technical tie-up with Proton (the other is PSA Group, maker of Peugeot and Citroen cars), and Proton's owner DRB-HICOM have yet to make a decision on the matter.
Geely has no presence in Malaysia but it has a small local-assembly operation in Indonesia. However of late, Geely Indonesia's sales have slowed to a trickle, which is not surprising since models there are of the older, cheap but not cheerful variety developed in the early days of Geely.
To placate the curiosity of Malaysians on this otherwise little known Chinese brand that is rumoured to be taking control Proton's Tanjung Malim plant, here's a rundown on Geely.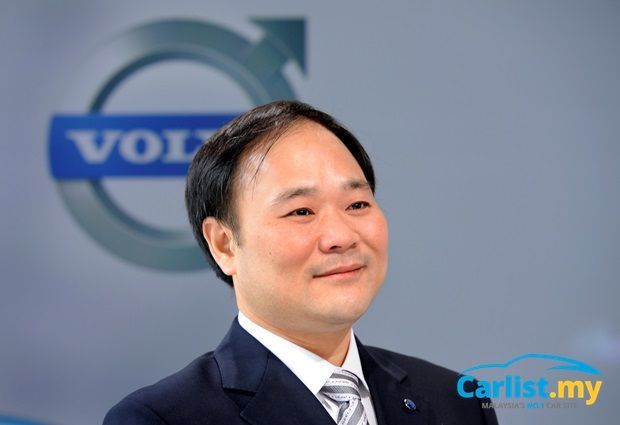 "Is making a car so complicated that I can't do it myself? A car is just four wheels, a few sofas, plus a lid and an engine," said Li Shufu, the founder of Zhejiang Geely Holding Group Co., Ltd, to a foreign visitor at his company's manufacturing plant in rural Taizhou, Zhejiang Province in China, circa 2003, seven years before Geely purchased Volvo Cars from Ford.
Of course Li is very well aware of how complex the car industry is. He has a master's degree in mechanical engineering from Yanshan University. His seemingly naïve comments were more of a reflection of his engineering training, that to solve complex problems, start by breaking them into smaller problems.
In another interview with the Financial Times, he said "I believe the auto industry is a competition of human resources, competition of funding, competition of technology and the competition is international. So the key in all these [things] is people."
Together with Chery and Great Wall, Geely is among China's most successful car companies, and all three have one thing in common – none of them benefitted from government assistance.
China's initial master plan to grow its automotive industry was put in place in the '80s, about the same time as Malaysia's National Car Policy. The policy centered on setting up joint ventures between Chinese state-owned companies with foreign companies.
This way, the government argues, allows Chinese companies to absorb technical know-how from their foreign partners, with the final goal of producing home-grown Chinese brands.
Independent private car makers like Geely was never part of the plan. In fact, the Chinese government was actively discouraging Geely's entry in the car industry.
Upon closer inspection, Geely's success isn't so surprising. Compared to big Chinese state-owned companies like the Shanghai-owned SAIC, Guangzhou-owned GAC, Beijing-owned BAIC, which counts big brands like GM, Volkswagen, Toyota, Honda and Daimler as their joint-venture partners, private companies like Geely have to work a lot harder, and they didn't have the luxury of easy access to a reputable brand, network and technology.
Facing resistance from their government at home, these private companies had to export as soon as possible to survive.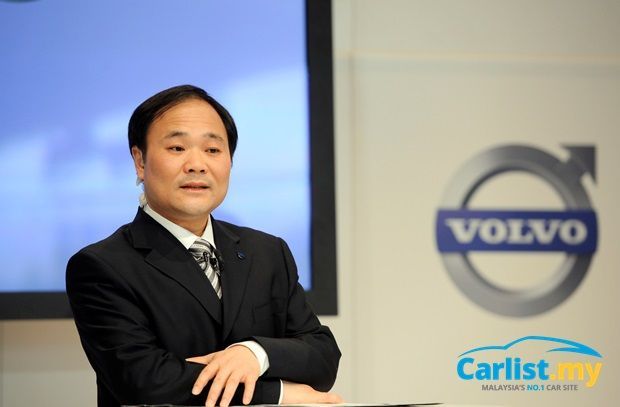 Li Shufu's story began in 1963, when he was born into a poor farming family in Taizhou. Li was given RMB100 (about RM65) by his father upon his graduation from high school. He used the money to buy a camera and promptly setup photo studio in his village.
He made a bit of money and soon did a small business salvaging gold and silver from discarded electrical appliances.
At 23, he used his experience in taking apart electrical appliances to setup Geely – (吉利) Chinese for auspicious - to manufacture refrigerator parts. Three years later, he resumed his studies in university, before venturing into the motorcycle business in 1993.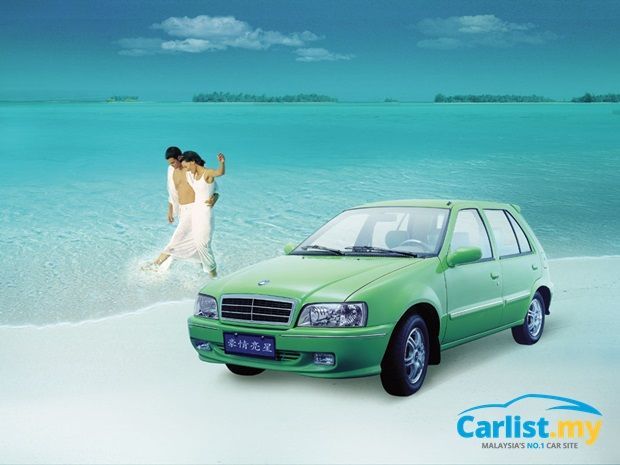 Li ventured into the car business in 1997, and the first Geely car was the Geely Haoqing hatchback, a licensed copy of another company Tianjin-FAW's Xiali, which is itself a licensed copy of the old Charade from Daihatsu.
The Haoqing was launched on the auspicious date of 8/8/1998. But luck was not enough to fix Geely's quality problems, which is unacceptable even by Chinese standards.
In an interview with The Financial Times, Li explained that the quality of the first batch of Geely was so bad that he was forced to scrap all of them.
"We scrapped them all and OK, that's not good enough," he told the Financial Times, adding that the second batch had to be scrapped as well and the third batch was still very unsatisfactory.
After that, Geely made many more horrible looking cars, many of them copied from European and Japanese companies. Like many Chinese companies, the goal was to set foot in the car market, selling very cheap cars. Quality, design and technology can come later.
"My business plan is very simple, you see: We here at Geely will make affordable cars for the masses," Li told his guest visiting his plant in Taizhou.
"It's like planting trees. The company will plant seedlings all over the [poorer] inland cities first, then later come into [richer] coastal cities," he said.
Early Geely models had Toyota engines but today Geely has expertise to develop their own engines but transmissions are made by Australian drivetrain specialist DSI, which Geely bought over in 2009.
It is also worth noting Geely now supplies 2.0-litre naturally aspirated engine for use in China's FIA Formula 4 racing series. It's the same engine used in Geely's road-going models.
After years of making cheap but terrible looking cars, Geely's flagship model today is this Accord/Camry-class Geely GC9, also known as the Geely Emgrand GC9 in China. It's designed by ex-Volvo Cars designer Peter Horbury, who designed the first generation Volvo S40. Horbury now works for Geely.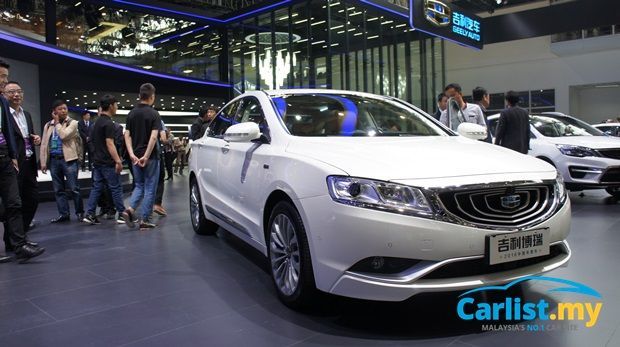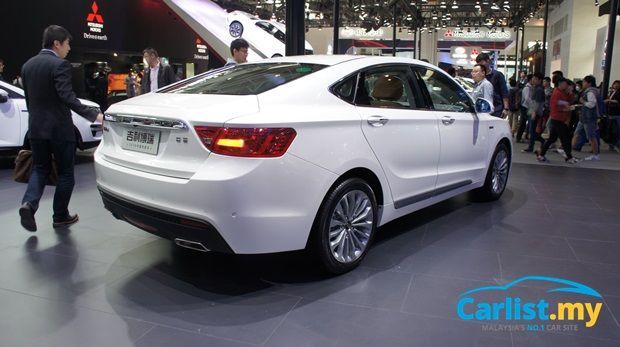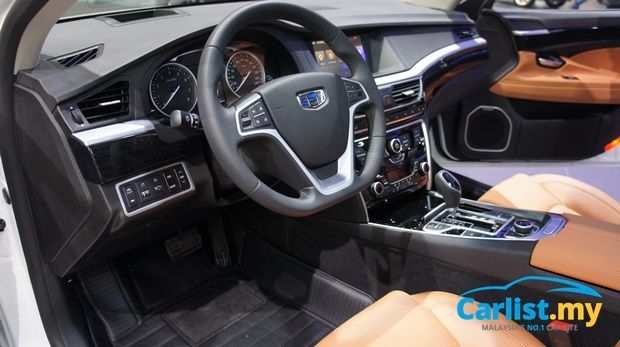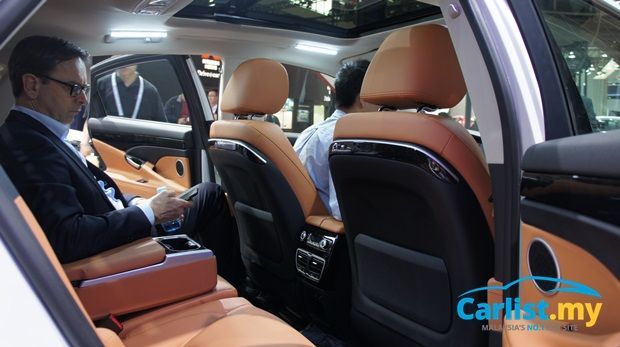 Power comes from either a 1.8-litre turbo, 2.4-litre or 3.5-litre V6 engine, all self-developed by Geely and complies with Euro-5 emission standards. Inside, it has enough features to rival any Japanese/Korean model, including 360-degree view camera, Heads-Up Display, adaptive cruise control, autonomous braking and auto parking.
Later this year, Geely's subsidiary London Taxi Company will be building the TX5, a model that will replace London's iconic taxicab. The model will be built in England, at a new plant that is currently under construction in Coventry.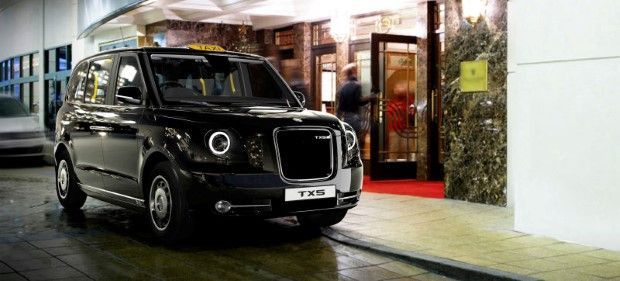 When Geely acquired Volvo Cars from Ford, there were concerns that the Chinese will ruin the Volvo brand. Seven years on, Volvo is now stronger than ever before. Geely is very clear on why they purchased Volvo - because Volvo is able to do things that Geely can't. So Geely never treated Volvo like how the Americans at Ford did.
Geely simply stepped aside, but provided the necessary support, funding and freedom to the brilliant Swedes to do what's necessary, things which Ford should have done with Volvo.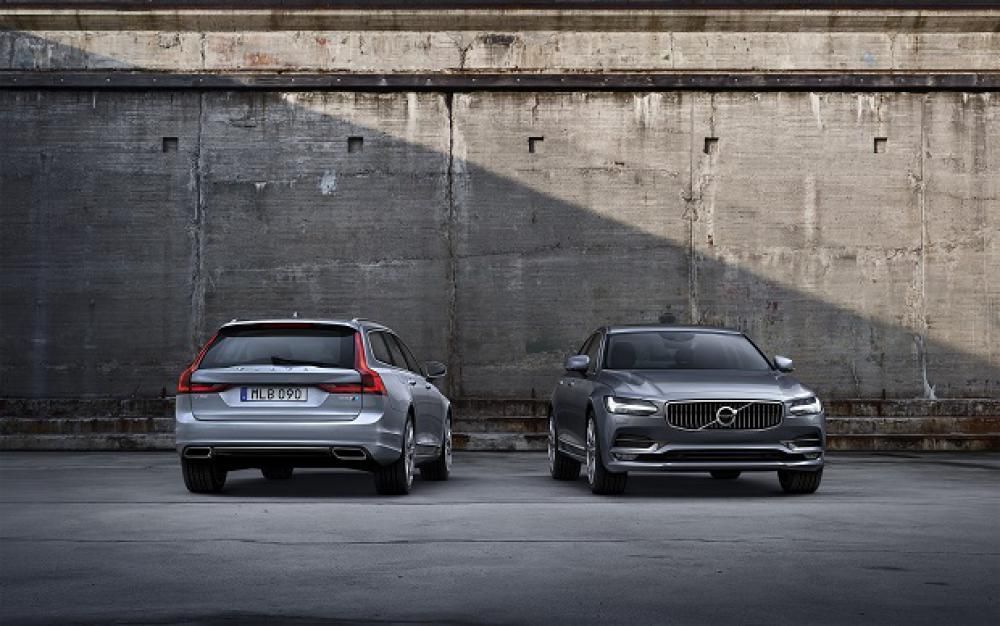 Under Geely, Volvo made the largest ever hiring of engineers in recent times, which paid dividends in the form of the benchmark-setting all-new Volvo XC90, S90 and V90.
Looking at how Volvo benefitted from Geely, concerns about the Proton's quality suffering under Geely's influence are unfounded.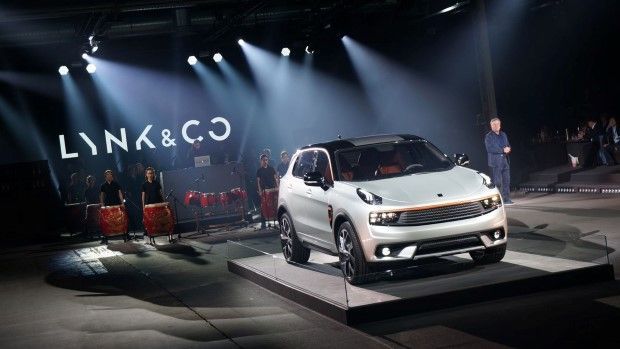 Geely is aware of the shortcomings of its brand, and is pinning its future on a new brand called Lynk & Co, a brand that has more in common with Apple or Google than any car brand.
Developed using engineering expertise from Volvo, the Lynk & Co 01 SUV is Geely's coming of age. While everyone else is trying to make another car, Geely is disrupting the traditional car industry in the same way tech startups like Tesla have.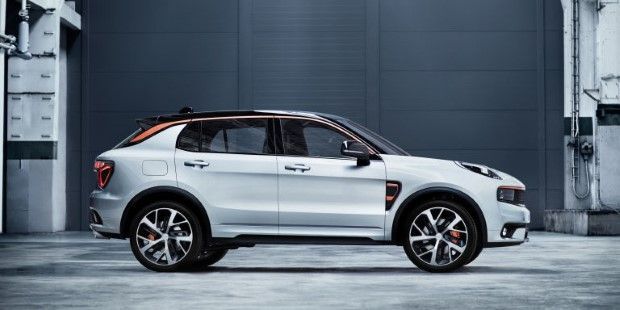 Describing details of a car that works more like a smartphone is a bit out of our scope, but in short, it's a car for the digital age, with its own cloud-sharing services, WiFi, and a totally different approach to ownership.
Rather than buying or leasing the car, you can choose to pay for it as you use in the same way as you would with your smartphone, paying for additional apps or features as you go. The infotainment system even comes with its own app store.
It's also designed to support car-sharing. Never mind about Uber or Grab, this car is made to allow you to make money from other people renting your car. Think of it as Airbnb for your car. Access to the car is via a temporary key and a smartphone.
It's even capable of communicating with other Lynk & Co cars. The car can for example, notify another Lynk & Co car where is the nearest available parking.
If you are wondering why the promo videos above don't show much of the car, then you have not fully understand the changing trends among the new generation of consumers.
In many developed cities where millennials live and work, cars are just too expensive for young people. Interest in cars among the young is now lower than previous generations. Sociologists even have a term for it - the de-motorization effect.
Thanks to the Internet, social habits are changing. The young can now connect digitally and have less need for a car. They are also more open to concepts like car sharing. It's not very apparent in Malaysia yet because of our poor public transport network, but it's already happening in Europe, USA and developed Asia.
Even Volkswagen, BMW and Daimler can't sustain their businesses by just selling cars. They each have launched their own car sharing services division – Moia, ReachNow and Car2go respectively - in major European cities. Lynk & Co is simply taking the concept one-step further with a car that's designed from the ground up to do just that.
Lynk & Co isn't about the car, in the same way Google's Nexus isn't about the phone. The car/smartphone's hardware is just a platform.
Nevermind about the Japanese or Europeans, even Chinese companies like Geely have moved on to a level where it's almost impossible for a company like Proton to stay competitive by relying on our relatively small domestic market selling conventional cars.
In terms of technology, Proton doesn't offer anything that Geely can't already achieve with Volvo. Having input from Lotus Ride & Handling is nice but a quick look at the top-selling cars in Proton's market segment tells you that consumers don't care much about sporty handling.
However everyone knows that emerging markets like ASEAN have big potential, especially Vietnam. Chinese car makers have every incentive to establish a presence here.
With the exception of Singapore, all countries in the ASEAN trade bloc imposes hefty import duties for cars originating from outside of ASEAN, so setting up assembly operations within the region is crucial.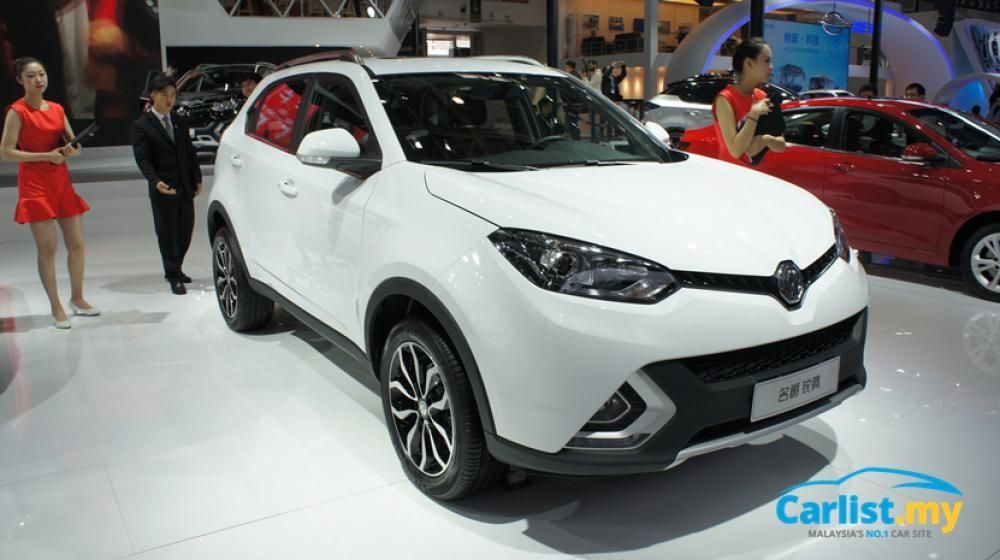 Geely's fellow Chinese rival the Shanghai government-owned SAIC Motor's MG brand is using Thailand as its gateway into the region. The MG brand is expected to be launched in Malaysia this year, with Berjaya Auto is rumoured to be its distributor.
Opened in 2004, Proton's Tanjung Malim plant is one of the most advanced in the region, but low sales of Proton vehicles saw its utilization rate hovering at no more than 50 percent. It seems like a very attractive carrot for Geely.
If managed deftly, having another party be it Geely or PSA Group to soak up the unutilized capacity, is in the interest Malaysia's manufacturing sector. The operative word here is if 'managed deftly.'
Produced with references from:
1. 'American Wheels Chinese Roads – The Story of General Motors in China,' by Michael J. Dunne, John Wiley & Sons (Asia) Pte. Ltd.
2. Li Shufu: an engineer with a mind for poetry and motion, Richard Milne, Financial Times
---
---
---
---
Comments