How To Avoid Being Killed By Your Own Airbags
Insights After the seat belt, the airbag is one of the most crucial passive safety innovations in automotive history.
According to data sourced from the United States Insurance Institute for Highway Safety (IIHS), the National Highway Transport Safety Administration (NHTSA) estimates that:
as of 2013, 39,886 lives have been saved by frontal airbags
a frontal airbag and correct seat belt usage reduces risk of death by 51 percent in a crash
as of 2012, 2,252 lives have been saved by side airbags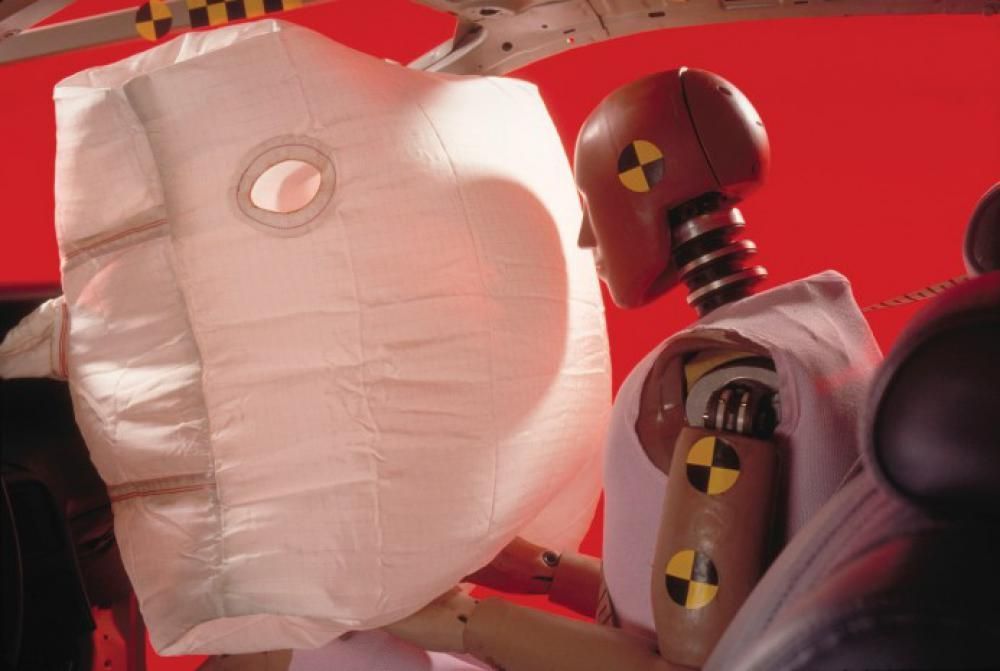 Yet, as the travails of the Takata fiasco have taught us, the airbag is not infallible. The airbag's effectiveness in a crash is highly dependent not only upon it not being faulty, but also on occupants being properly seated and belted during the crash.
We often see the deployment process of an airbag in videos of crash tests. In these slowed down playbacks, they look innocuous enough, but here's a factoid to bear in mind, airbags deploy at speeds up to 320km/h. The newer ones are slower, but they still come at you no slower than 200km/h. Let that sink for a bit.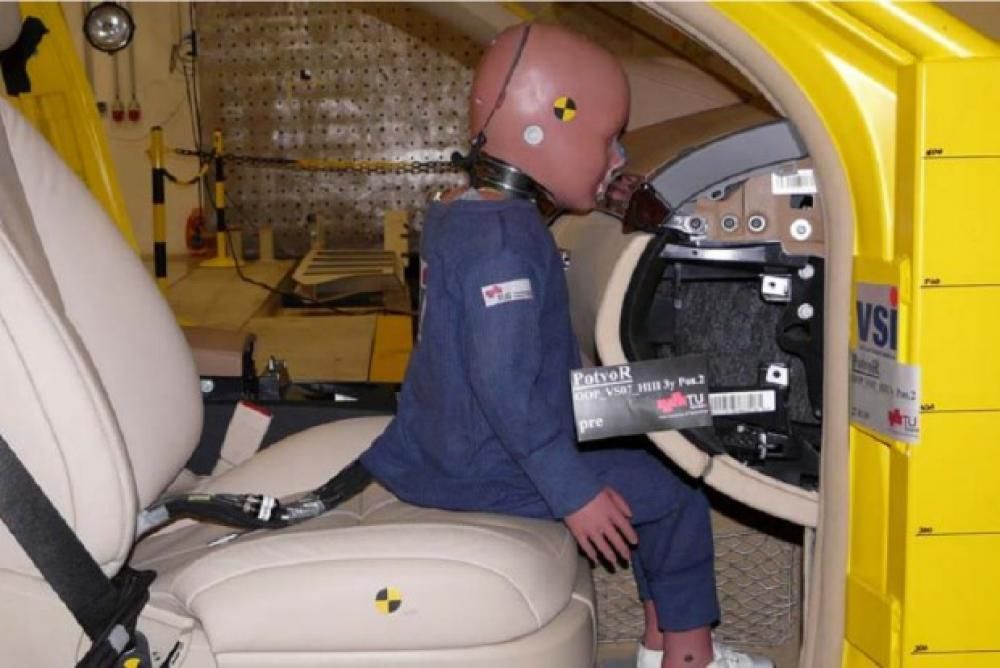 The idea behind this lightning quick deployment speed is because a crash happens in a split second, and the airbag has that split second to transform that empty space in front of you into a fully-inflated air cushion. The flip side, of course, is that the force required to deploy the airbag at that speed can severely hurt someone – decapitate an infant, even.
Be mindful too, that airbags are susceptible to unintended deployment. A sufficiently severe undercarriage impact when going over a pothole, bump, or divider can trigger the airbag sensor.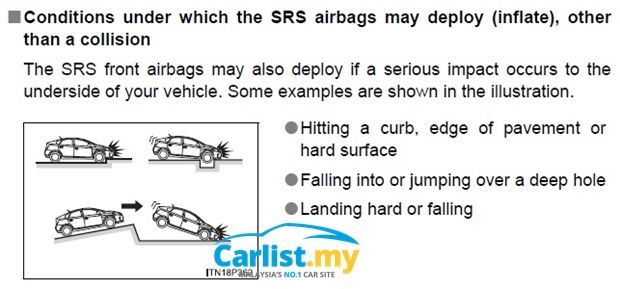 If the above has caught your attention, read on. Airbags are meant to save lives, but their effectiveness is highly dependent on proper usage. Not that we wish you'd need it, but here are some tips to ensure that during crunch time, your airbag saves your life instead of ending it.
Proper seating position. The most basic chapter of any driving lesson - the correct seating position gives your limbs best possible leverage when controlling your car. In the case of an airbag-equipped vehicle, the correct seating position ensures that the airbag has enough room to deploy without hurting you in the process.
Belt up, everybody, including those seated at the back. It doesn't matter if you're driving slowly or only around the neighbourhood. You can't legislate for the behaviour of other drivers. Just remember, an airbag can kill an unbelted occupant.
Get rid of those seat belt clippers. We don't know why such things are even allowed on the market, but all they do is stop the seat belts from doing their jobs. Of course, if you're in the mood to lose your life, go right ahead.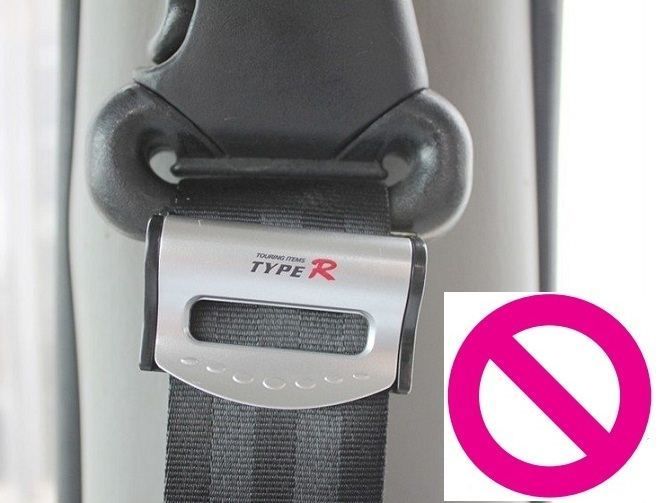 For pregnant women: Ensure you are strapped to a three-point seat belt. Ensure that the lap belt crosses your body below your belly.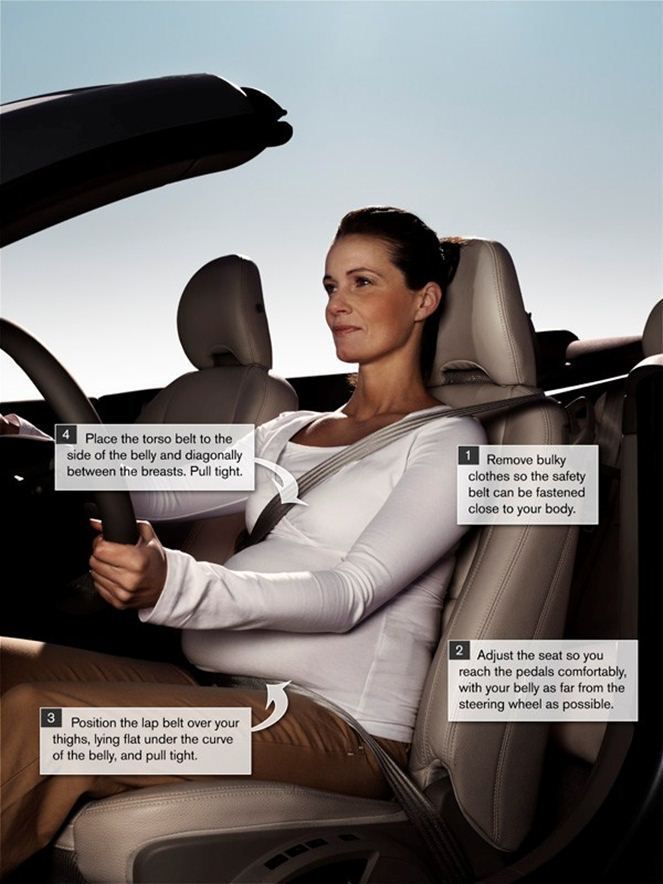 No objects on the dashboard. In the event of a collision, loose objects on the dashboard become dangerous projectiles; when propelled by the force of an airbag, they are outright deadly.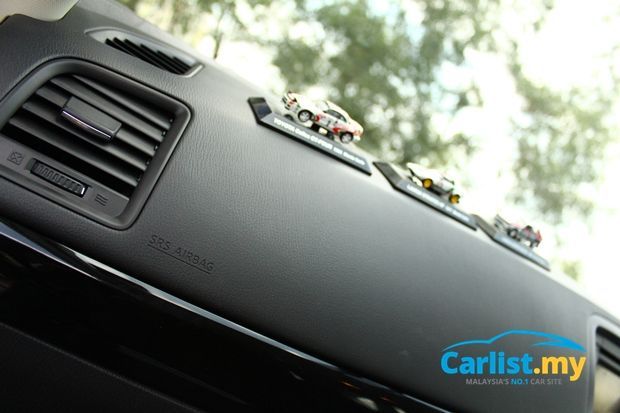 Child seats at the rear. If you absolutely have to put the child seat in front, deactivate the front passenger airbag. Of course, no holding your child on your lap with the vehicle on the move, please.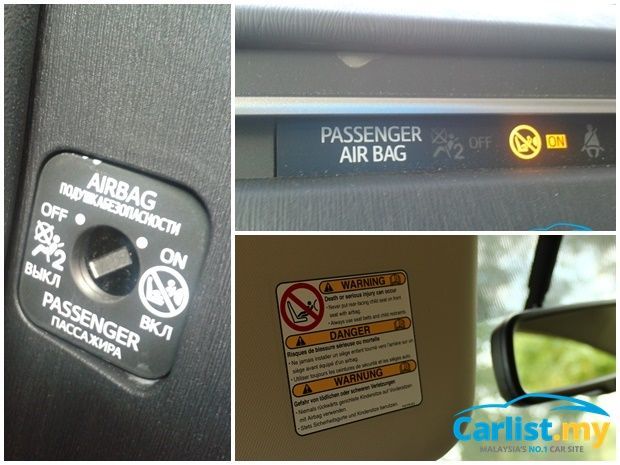 Avoid resting your head close to areas where airbags deploy. Watch out for that 'SRS Airbag' label.
Avoid using coat hangers for vehicles with side/curtain airbags. Yes, inconvenient, we know, but your coat hanger poses severe injury risk when the side/curtain airbags deploy.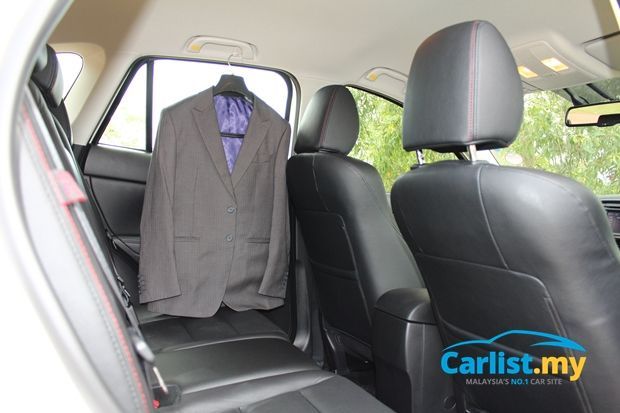 Lastly, if your vehicle is equipped with airbag modules supplied by Takata, please contact an authorized service centre of your brand immediately to check if it is part of the ongoing Takata airbag recall.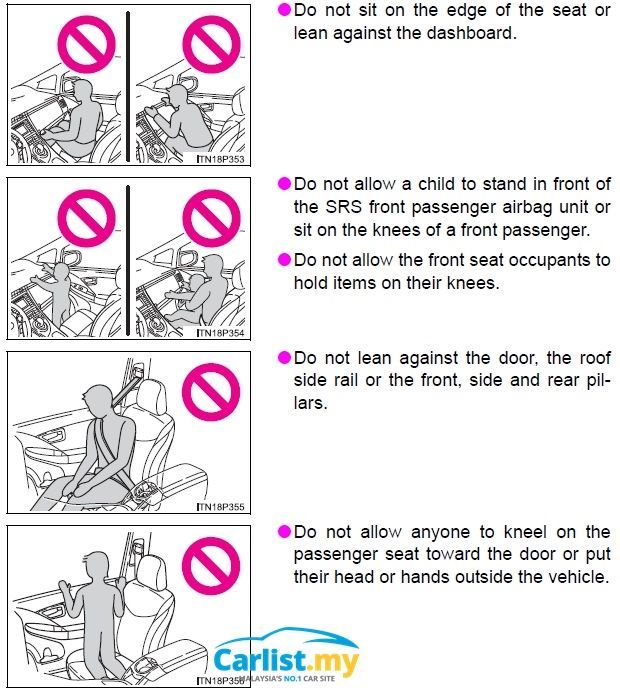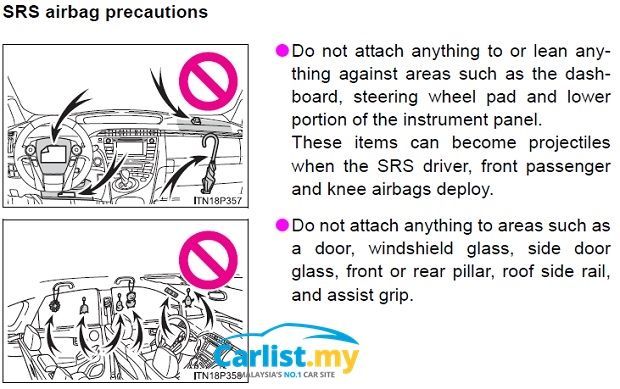 ---
---
---
Comments