 Photos courtesy of Speedhunters and Formula D.
For the third time, Chris Forsberg has taken the Formula Drift World Championship title. Granted, the way in which it happened was a little anticlimatic: he lost out in the Top 16, but Frederic Aasbo (the closest rival for the title) made a mistake and missed out on the podium, and Forsberg took the title purely on the basis of points. Even so, Forsberg is still an extremely competent driver, and his friendship with Ryan Tuerck has spawned a number of very entertaining YouTube series- but nonetheless the end of this Formula Drift season should allow us some time for reflection.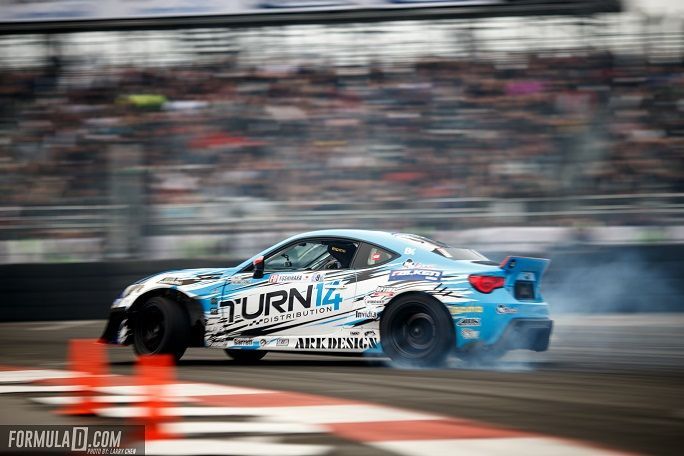 Disdain for high level competitive drifting is nothing new. Fans of the series have long criticized how Formula Drift has become 'NASCAR' in a sense, with crazy power arms races and 4-digit engine outputs being the norm for competition at the highest levels. Gone are the days where a good-old turbocharged 4-banger could cut it (unless of course you're Frederic Aasbo and run a turbocharged Camry engine), and most competitors now run something with at least 3.0 litres of displacement or more. Last year we saw a number of competitors using the infamous VR38DETT out of a Nissan R35 GTR, which should give you a rough idea of how things are done.
Some argue that the direction is dictated by the environment, with the various speedway-based drift tracks favouring cars with higher horsepower and much higher entry speeds. The crowd lives for these kind of venues where even the slightest mistake can put a car into the wall many times over, and drivers accept the risk. Drifting has moved away from the small, tight, technical circuits or the twisty back roads on which they began, becoming more of a crowd-pleasing spectacle than anything else. There are a growing number of fans that have become jaded with this idea and have constantly compared the sport to D1GP over in Japan- but while they have a point, perhaps this isn't the best comparison.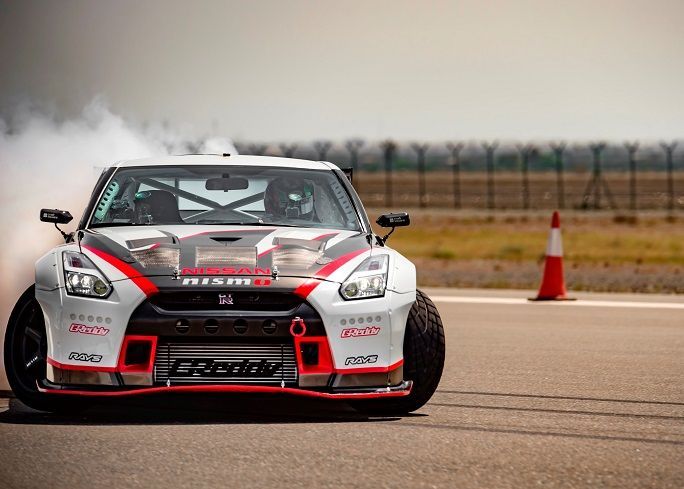 First off, let's take a look at the kind of power the Japanese are producing. They may not have gravitated towards big old American V8s, but they do have powertrains that put out anywhere between 500 PS and 1000 PS. Daigo Saito, the man known for rocking a Lamborghini Murcielago as a drift car, packs 900 PS in his tuned Toyota Chaser. He is the current leader in the drivers' rankings, and following him is Kawabata (record holder for the fastest drift, driving an R35 with 1000 PS), Fujino (driving an RPS13 with roughly 600 PS), and so on and so forth. These are not slow cars, and they certainly aren't the 350-odd PS cars that the Japanese seem to be associated with when it comes to drifting.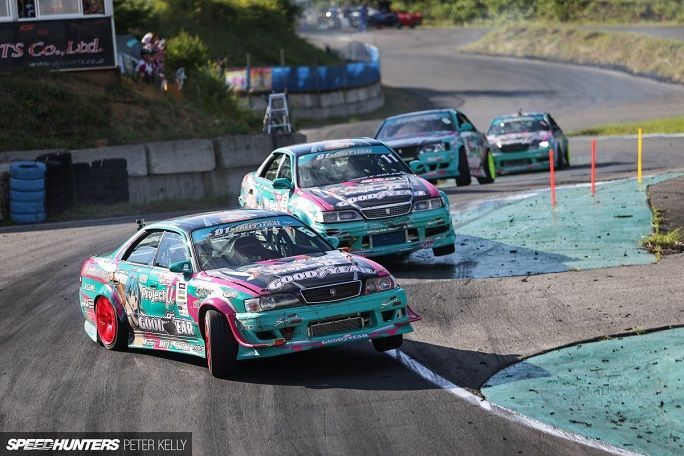 The tracks aren't all tight and twisty either, like one may expect when they look at places like Ebisu or Tsukuba. Some of the bigger events are even held at Fuji Speedway, where power is highly necessary to achieve those high entry speeds. Even if you look at the sole AE85 running in the series, it packs a solid 712 PS- which is far more than the NA 4A-GEs people seem to keep referring to when they talk about competitive drifting in Japan. Drifting has evolved around the world, and Japan is no different.
So if competitive drifting in Japan may be just as power-oriented as competitive drifting in the USA, what is the basis for all this anger? The arrival of Naoki Nakamura at the most recent Formula D event may provide a little bit of perspective. Nakamura was banned from D1SL for a bit of street-drifting, but has managed to maintain his status as arguably one of the best drifters in the world. Bringing his purple Nissan S13 over and with just 350 PS, he entered a few exhibition events and went toe-to-toe with cars that had much more power than his. Naturally the internet went crazy for his aggressive, right-up-to-your-door driving, and his somewhat notorious reputation has once again grown.
People have taken Nakamura as an example of how drifting can be done without massive amounts of power- and they're absolutely right. But this also means that there should be a little bit of initiative, where people return to start grassroot motorsport events as we've done locally with SNF, MSF, and Saga Cup. There are already a number of non-competitive events in the states, such as East Coast Bash or the Street Driven Tour, and even some interesting team tandem events like Final Bout. In all honesty, competition is always going to force particpants to push for more power, more grip, more speed, more angle, and once again you will have an arms race where the winner may be the one who can spend more money. Perhaps what we needed is simply to keep drifting fun.
---
---
---
---
Comments