Jaguar Creates The Most Beautiful EV That Ever Will Be
Auto News Enzo Ferrari called it "the most beautiful car in the world", seen by the world's eyes for the first time at the 1961 Geneva Motor Show - Malcolm Sayer's finest work was both contemporary art and futuristic spaceship. 56 years on, the Jaguar E-Type remains a thing of inimitable beauty and now, quite possibly the most beautiful electric vehicle that will ever turn a wheel.
Dubbed the Jaguar E-Type Zero – this one-off creation (for now) is based on a 1968 'Series 1.5' Jaguar E-type Roadster but features a cutting-edge electric powertrain, built by the boffins at Jaguar Land Rover Classic Works.
An all-electric powertrain developing 220kW has been specially designed for the E-type Zero with some borrowed tech and components from the upcoming full-EV I-Pace SUV. It's also quicker than an original E-type, completing the 0-100km/h dash in 5.5sec, about one second quicker than an original 'Series 1' E-type.
The E-Type Zero's lithium-ion battery pack has been manufactured to the same dimensions, and similar weight, to the XK six-cylinder engine used in the original E-type.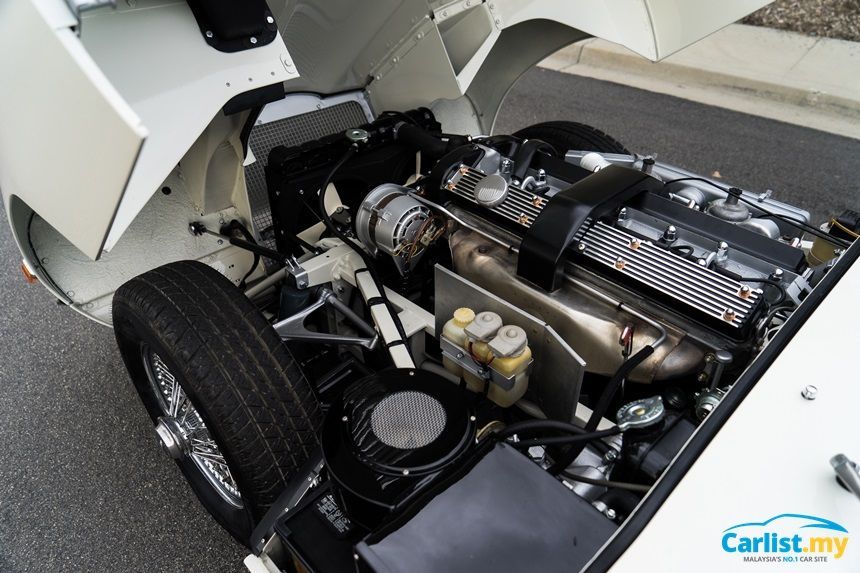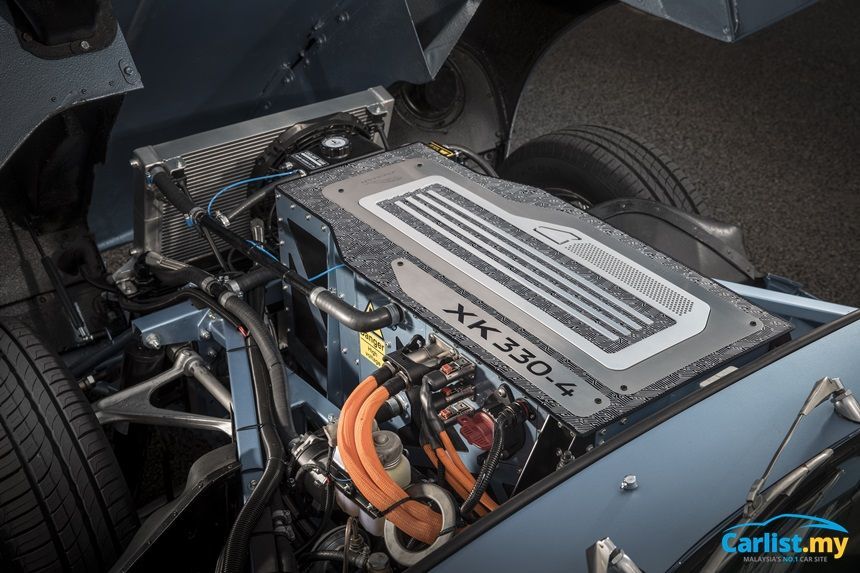 The new 40kWh battery pack sits in precisely the same location as the XK engine. The electric motor (and reduction gear) lies just behind the battery pack, in the same location as the original gearbox. A new prop shaft sends power to a carry-over differential and final drive. Total weight is 46kg lower than the original E-type.
The E-Type Zero is based on a fully-restored roadster model, which, apart from its 21st-century powertrain and modified instrumentation and fascia (inspired by the original) - remains true to its original specification. LED headlights are also used to achieve better energy efficiency.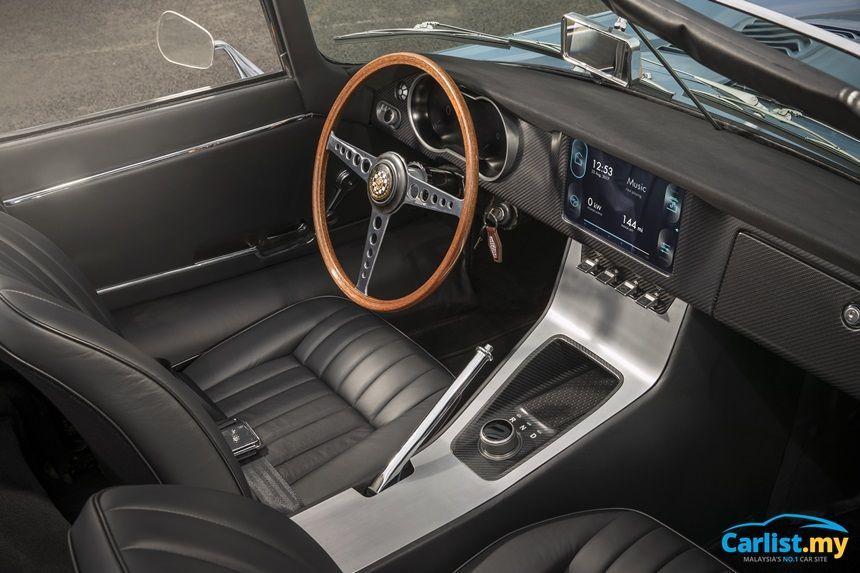 The XK six-cylinder engine was made from 1949 until 1992 and was fitted to nearly all iconic Jaguar models of that period, including the E-type, XK120, Mk2, and XJ6. The new electric powertrain could be used in any of these vehicles.
By retaining the weight and dimensions of the original engine and transmission meant the rest of the car's structure – suspension, brakes remain like the original to simplify the homologation process. It also means the original engine can be reinstalled at any point.
Weight distribution remains unchanged hence Jaguar claim, the E-type Zero will drive, turn and stop like a contemporary E-Type.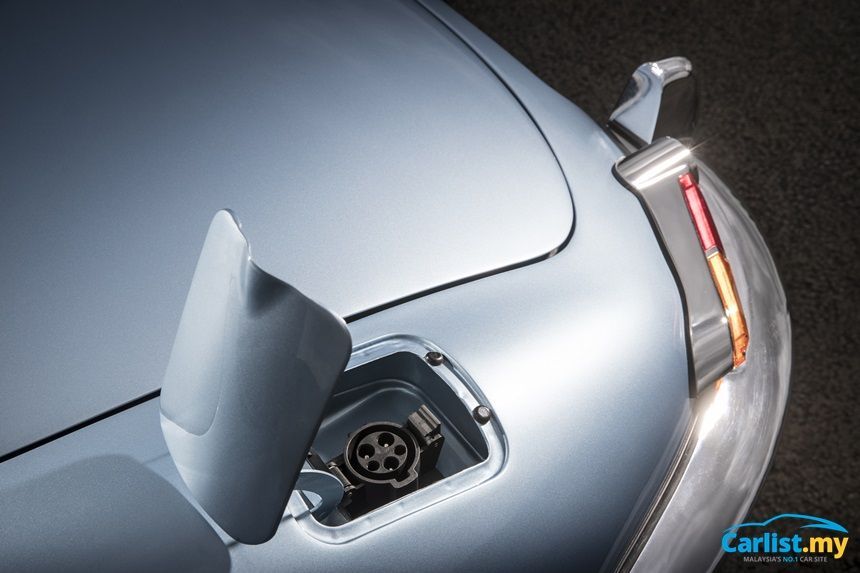 Tim Hannig, Director, Jaguar Land Rover Classic adds, "Our aim with E-type Zero is to future-proof classic car ownership. We're looking forward to the reaction of our clients as we investigate bringing this concept to market."
---
---
---
Comments