Jaguar F-Type Project 7: Two Units Allocated To Malaysia Out Of 250 Worldwide
Auto News It takes a lot for something to feel special these days. It's either got to be rare, exclusive, or the most of something. Which is why we're focused on this exquisite piece of machinery you see before you here. This is the Jaguar F-Type Project 7, the company's highly limited edition, hand-built supercar of which only TWO units have been allocated to Malaysia as announced by Jaguar Land Rover (Malaysia). That's right, just two of 250 units in the entire world will make its way here and those interested can contact Sime Darby AutoConneXion and SISMA Auto branches, which now carry both Jaguar and Land Rover models, for further information. Price is on application only.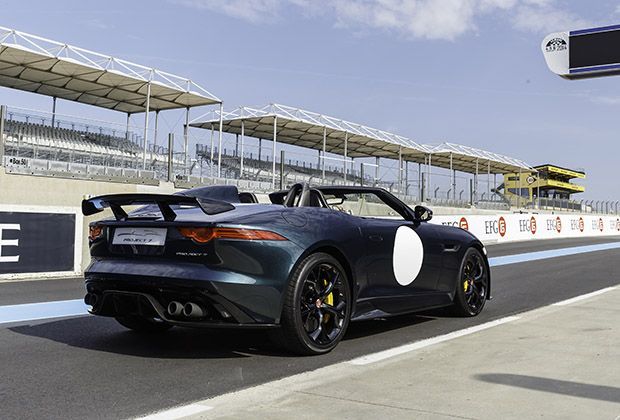 So, the Jaguar F-Type Project 7 is highly limited in number but what else does it have going for it? Well, this is also the fastest and most powerful production Jaguar ever built. Under the hood, you'll find the company's 5.0-litre supercharged V8 engine which produces 575PS and 680Nm of torque, sent to the rear wheels through an eight-speed Quickshift transmission and second-generation Electronic Active Differential (EAD).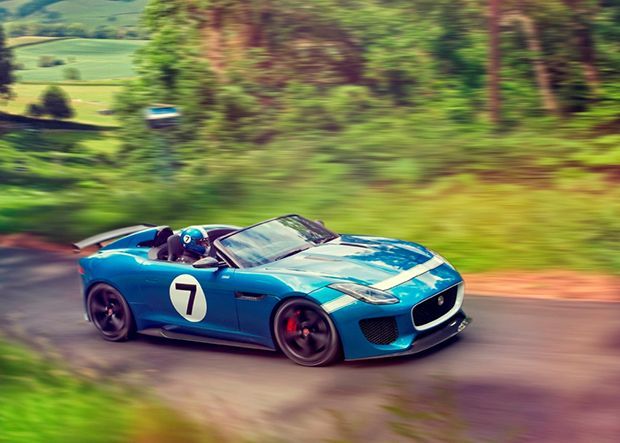 Put together, the Project 7 is capable of making the century sprint in just 3.9 seconds and on to an electronically-limited top speed of 300 km/h. Those performance figures are achievable in part thanks to the lightness of the car. At just 1,585 kg, the all-aluminium-bodied car features a removal roof and 196 litres of stowage space. The design serves two purposes: heritage and aerodynamics.
We'll start with heritage where the distinctive design of the roadster's body serves as a tribute to one of Jaguar's most famous and iconic of racers: the three-time Le Mans winning D-Type that celebrated its 60th anniversary last year. That same year, the Jaguar F-Type Project 7 made its debut at the Goodwood Festival of Speed bearing its name that pays homage to Jaguar's seven outright Le Mans wins.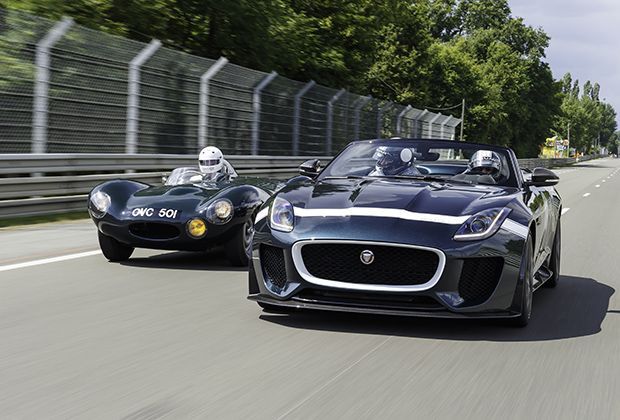 Partly drawing inspiration from the D-Type and pairing it with modern elements, the Project 7 sports a shorter windshield, new front bumper with modifications to increase aerodynamic performance – including a carbon-fibre front splitter, side skirts, rear diffuser, and adjustable rear spoiler. Unlike the D-Type and single-seater concept presented before this, the Project 7 will be able to seat two, with rollover hoops for both driver and passenger integrated into the design.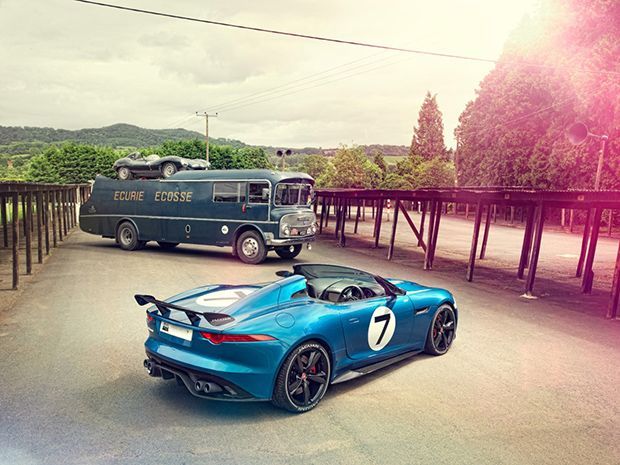 Managing the handling dynamics is the duty of a unique suspension setup for the Project 7. Not only that, the roadster also features Torque Vectoring by Braking (TVbB), which works with the EAD to ensure the car remains on course and provides precise handling. Stopping power comes from Carbon Ceramic Matrix (CCM) brakes that ensure the 20-inch alloy wheels wrapped in Pirelli P Zero Continental ForceContact tyres come to complete stop if need be.
The team behind the Jaguar F-Type Project 7 is Jaguar Land Rover's Special Operations that develops a suite of products and services for its most discerning and enthusiastic customers.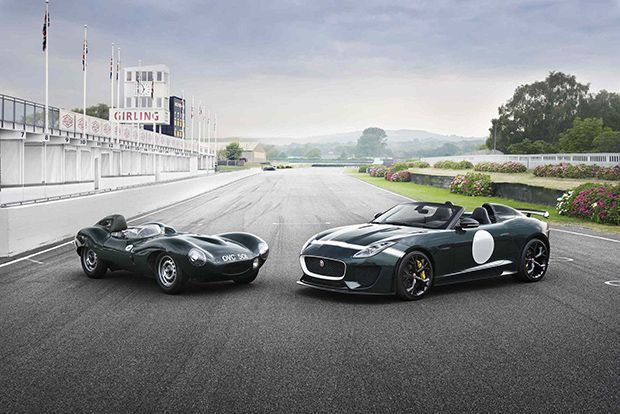 Limited in numbers, highly exclusive, Jaguar's fastest and most powerful. Behind the wheel, you will truly feel special.
---
---
---
Comments