Jualan Proton Merudum – Pengeluaran Terjejas Akibat Perintah Kawalan Pergerakan (PKP)
Auto News Bulan Januari 2021 adalah satu bulan yang agak suram bagi industri automotif Malaysia. Selepas pengumuman insentif PENJANA akan kekal hingga ke pertengahan tahun, Proton berharap untuk meneruskan momentum yang dibina pada akhir tahun lepas untuk dibawa ke tahun ini, namun pengumuman Perintah Kawalan Pergerakan (PKP) untuk kali kedua telah menghampakan harapan itu.
---
MODEL

JUMLAH UNIT YANG DIJUAL

PENCAPAIAN JUALAN PADA BULAN JANUARI 2021

Saga

2,583

Jumlah kedua tertinggi sedan segmen-A

Persona

970

Jumlah ketiga tertinggi sedan segmen-B

Exora

153

Jumlah tertinggi MPV segmen-C

Iriz

283

Jumlah ketiga tertinggi hatchback segmen-B

X70

892

Jumlah tertinggi SUV segmen-C

X50

1,082

Jumlah tertinggi SUV segmen-B (lima tempat duduk)

JUMLAH

*5,964
*angka jualan model lain yang tidak tersenarai telah ditambah ke jumlah jualan keseluruhan
Ekoran pelaksanaan PKP, Proton berada di tangga kedua setelah menjual sebanyak 5,964 unit kenderaan pada Januari 2021. Terdapat penurunan sebanyak 29.9% berbanding Januari 2020 manakala pegangan pasaran dianggarkan pada tahap 18.5%, penurunan sebanyak 1.0%. Penurunan jualan ini mencerminkan ketidakbolehan pengeluar kenderaan untuk memenuhi permintaan dan bukanlah pengurangan tempahan.
Seperti yang dijangka, Proton Saga kekal sebagai model terlaris jualan Proton pada Januari 2021, sekaligus menjadikannya sedan segmen-A yang kedua paling popular. Walaupun jumlah yang didaftarkan telah berkurangan, Proton X70 dan Proton X50 masih kekal di tangga teratas SUV segmen-C dan SUV segmen-B (lima tempat duduk).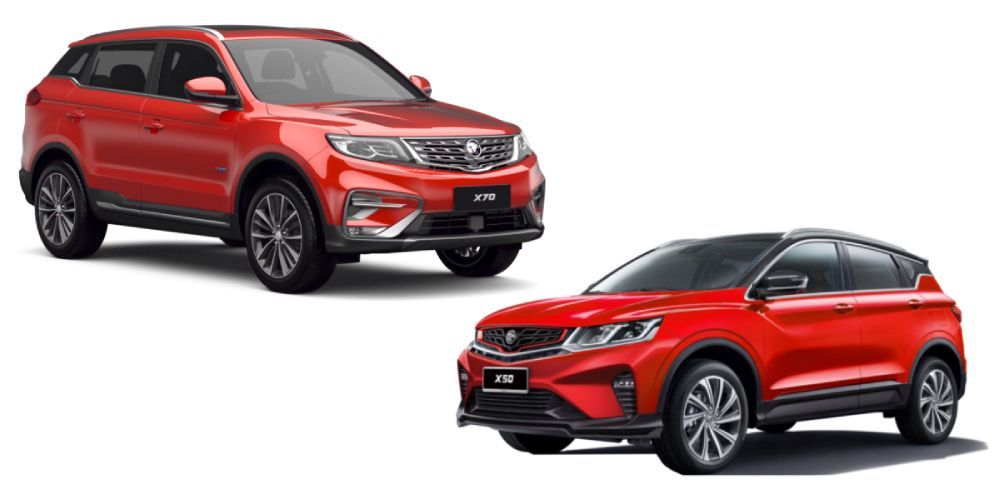 Walaupun Proton terima banyak tempahan dari tahun lepas lagi, mereka perlu bekerja keras dalam pengeluaran bagi menepati kadar permintaan kerana Proton bergantung kepada rantaian bekalan global. Pendek kata, jikalau terdapat kelewatan penghantaran bahagian daripada Geely yang bertapak di China, ini akan memberi kesan buruk kepada barisan pengeluaran mereka.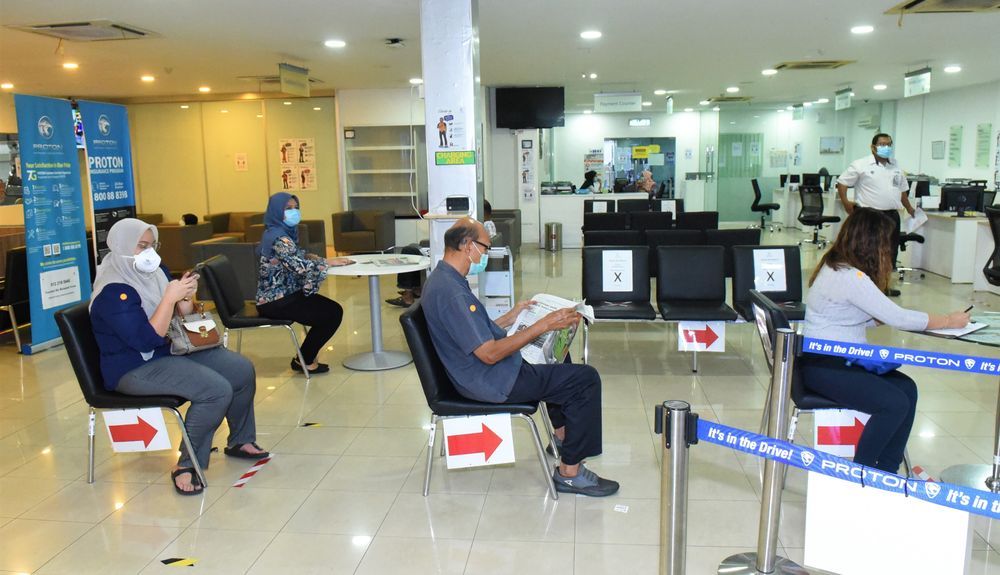 Jumlah pelanggan yang datang ke bilik pameran Proton turut menurun secara mendadak ekoran pelaksanaan PKP. Walau bagaimanapun, tempahan kereta keluaran Proton masih boleh dibuat secara atas talian. Kekurangan bekalan menyukarkan mereka untuk membina kenderaan oleh kerana bekalan bahagian yang tidak konsisten. Apa yang bakal terjadi sekiranya tak boleh nak memenuhi permintaan tersebut? Kena tunggu lama sikit la nampaknya.
Meskipun berdepan dengan kelewatan dalam penghantaran kenderaan, Proton tetap berhasrat untuk melancarkan produknya untuk tahun 2021 dalam usaha meningkatkan lagi jumlah jualannya di dalam dan luar negara. Adakah Proton Iriz 2021 bakal membuat kemunculan?


Sementara itu, Roslan Abdulah, Ketua Pegawai Eksekutif, Proton Edar berharap ketibaan vaksin akan menstabilkan keadaan pandemik ini pada pertengahan tahun 2021. Beliau menegaskan Proton dan ahli-ahli lain industri automotif menyokong sepenuhnya langkah yang diambil oleh pihak kerajaan untuk mengawal kadar jangkitan.
Apa pula kata anda? Setelah mengetahui masalah pengeluaran yang sedang dihadapi Proton ini, sanggupkah anda menunggu untuk mendapatkan X70 ataupun X50?
For more latest car news, reviews, car buying guides and videos visit us at Carlist.my Auto News.
Check out all the best new & used car deals in Malaysia at Carlist.my.
Sell your car fast with the best offer? Visit us at CarlistBid.my.
---
---
---
---
Comments