PKP Round Two: 6 States Under MCO From 13 January To 26 January
Auto News After what felt like a long weekend due to the anxiety created by the impending government announcement, we finally have an answer to what we will be facing at least for the next two weeks!
---
COVID-19 cases have been creeping up to overwhelming levels recently and this has forced the Government to take drastic action as the national health care system is incapable of handling the increasing number of cases.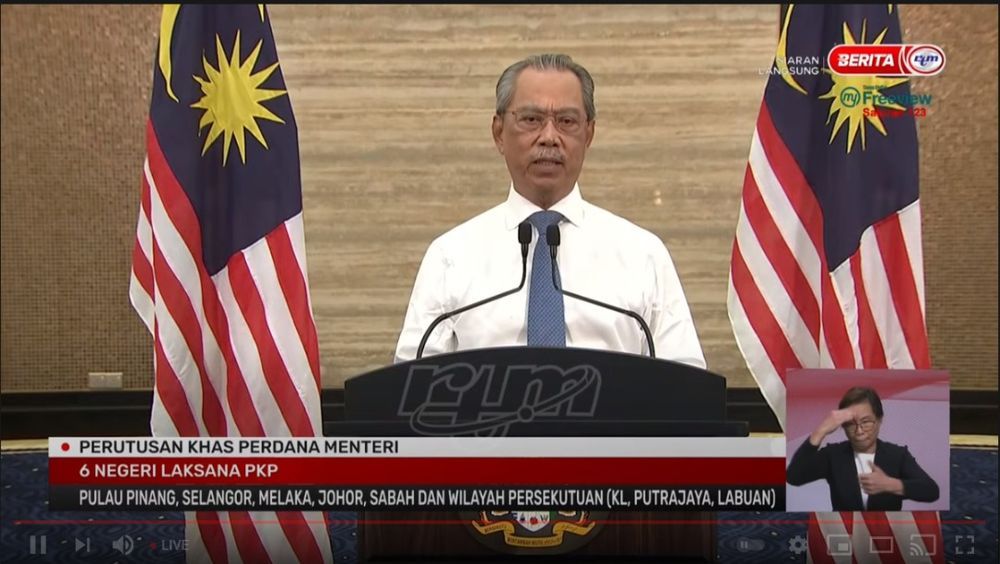 To combat daily infection cases that are still above the 2,000 mark after reaching more than 3,000 cases last Thursday, the government is imposing a Conditional Order with three different classifications as below for 14 days, starting this Wednesday:
Bemula jam 12.01 tengah malam, Rabu, 13 Januari 2021 sehingga 26 Januari 2021. Perintah ini melibatkan tiga peringkat pelaksanaan seperti berikut:
a. Pertama, PKP ke atas enam (6) buah negeri iaitu Pulau Pinang, Selangor, Wilayah Persekutuan (Kuala Lumpur, Putrajaya dan Labuan), Melaka, Johor dan Sabah.
b. Kedua, PKP Bersyarat (PKP-B) ke atas enam (6) buah negeri iaitu Pahang, Perak, Negeri Sembilan, Kedah, Terengganu dan Kelantan.
c. Ketiga, PKP Pemulihan (PKP-P) pula akan dilaksanakan bagi negeri Perlis dan Sarawak dan akan diteruskan sepanjang tempoh tersebut.
Pergerakan rentas negeri adalah TIDAK DIBENARKAN di seluruh negara manakala bagi kawasan PKP, pergerakan rentas daerah juga TIDAK DIBENARKAN.
Susulan larangan pergerakan merentas negeri dan daerah ini, operasi sekatan jalan raya (SJR) akan mula berkuatkuasa pada jam 12.01 tengah malam, Rabu, 13 Januari 2021. Bagi negeri yang dilaksanakan PKP, pergerakan anda adalah terhad di dalam 10 kilometer radius sahaja.
And now Malaysia, it is our turn to play our part, bersama #KitaJagaKita.
---
---
---
---
Comments