Rentas Negeri Sambut Aidilfitri? KKM Cadang Tangguh Hasrat Tersebut
Auto News Selepas terlepas kemeriahan Hari Raya Aidilfitri pada tahun 2020 ekoran Perintah Kawalan Pergerakan, Nampaknya rakyat Malaysia sekali lagi bakal menyambut raya tahun ini tanpa kebenaran rentas negeri oleh Kerajaan.
---
Sebelum ini, Menteri Kanan Keselamatan, Datuk Seri Ismail Sabri Yaakob berkata segala keputusan tentang kebenaran rentas negeri sempena Aidilfitri perlu diumumkan oleh Kementerian Kesihatan Malaysia (KKM) kerana ianya adalah di atas nasihat kementerian berkenaan.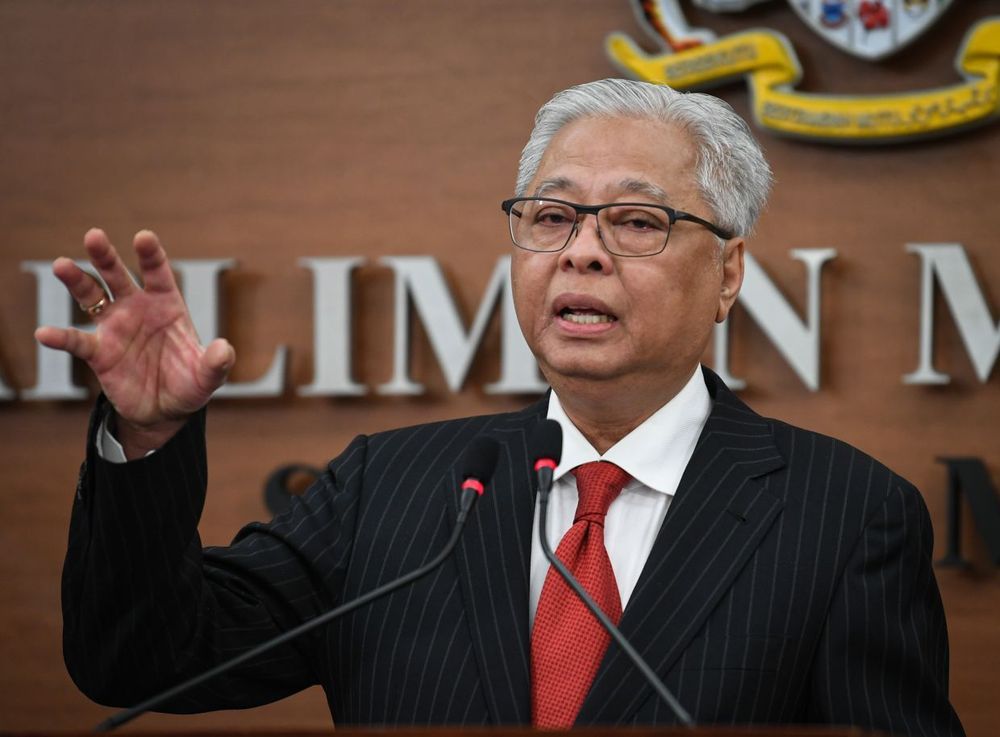 *Kredit foto: The Star
Meskipun isu rentas negeri untuk pulang beraya di kampung halaman merupakan perkara utama khususnya apabila Ramadan dan Syawal menjelma, namun KKM perlu melakukan penilaian risiko terlebih dahulu sebelum memberi kebenaran rentas negeri.
"Kita lihat apa yang berlaku dulu apabila kerajaan membenarkan pergerakan rentas negeri, terdapat 31 kluster balik kampung, sebab itu KKM perlu berhati-hati kali ini," tambah Ismail Sabri.
Oleh itu, KKM telah mencadangkan bahawa kebenaran rentas negeri bagi menyambut Hari Raya Aidilfitri pada bulan hadapan ditangguhkan terlebih dahulu kerana penularan wabak COVID-19 masih berada di tahap membimbangkan.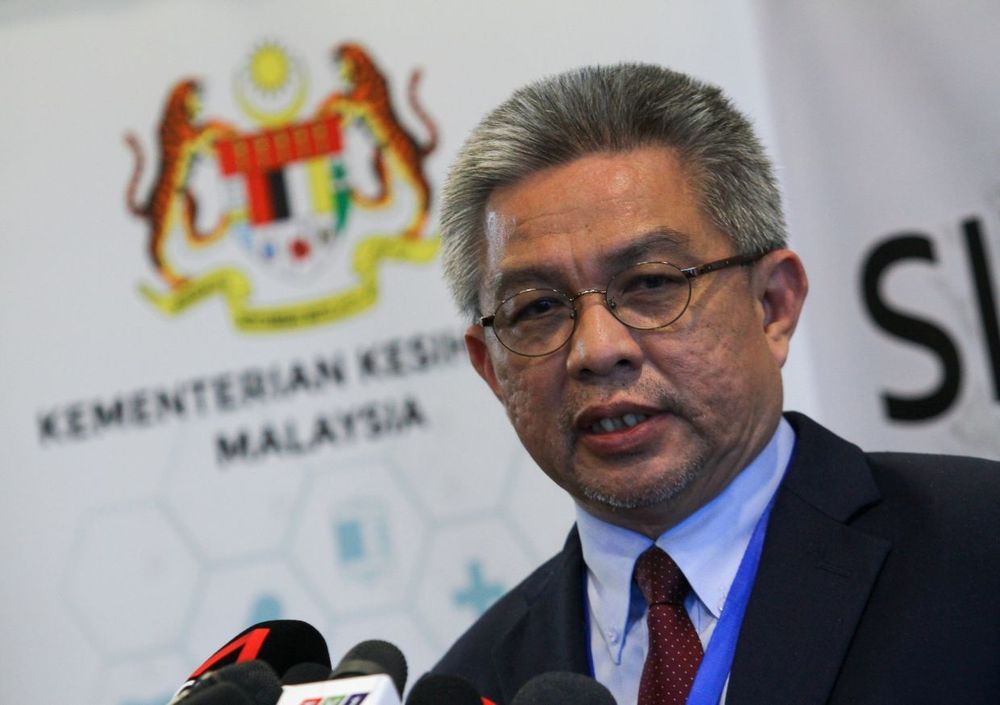 *Kredit foto: The Star
Menteri Kesihatan, Datuk Seri Adham Baba berkata meskipun terdapat banyak pihak yang merayu kerajaan untuk membenarkan pergerakan rentas negeri, ianya terlalu berisiko ekoran terdapat varian baharu dalam komuniti dan program imunisasi masih diteruskan.
Ketika ditanya sekiranya mereka yang sudah menerima dua dos suntikan vaksin COVID-19 akan diberi pelepasan rentas negeri atau tidak, Dr. Adham berkata pihaknya masih menunggu input daripada Pertubuhan Kesihatan Sedunia (WHO) dan Pusat Kawalan dan Pencegahan Penyakit Amerika Syarikat (CDC).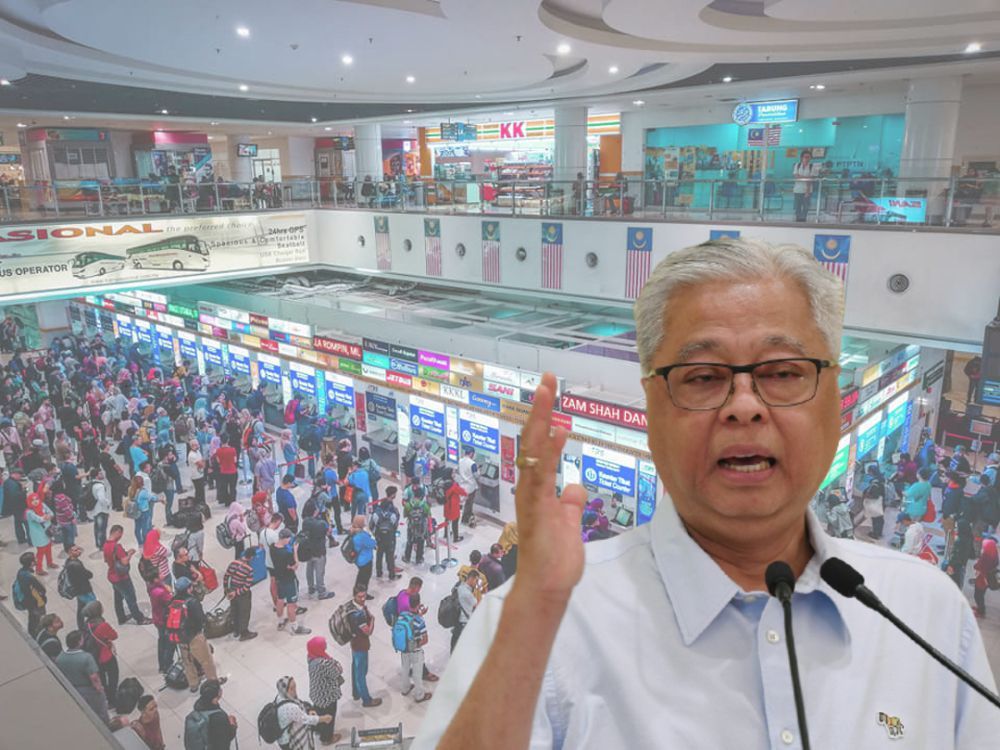 Ismail Sabri berkata perkara seperti ini diumumkan awal kerana tidak mahu orang ramai berpusu-pusu membeli tiket bas atau pesawat untuk pulang ke kampung bagi menyambut raya.
Walau bagaimanapun, aktiviti rentas negeri bagi petugas barisan hadapan tetap dibenarkan kerana mereka perlu menjalankan tugas. Selain itu, anda turut diberi peluang untuk membuat permohonan rentas negeri sekiranya terdapat kecemasan melibatkan ahli keluarga terdekat sahaja (dengan dokumen sokongan), kematian atau pasangan jarak jauh.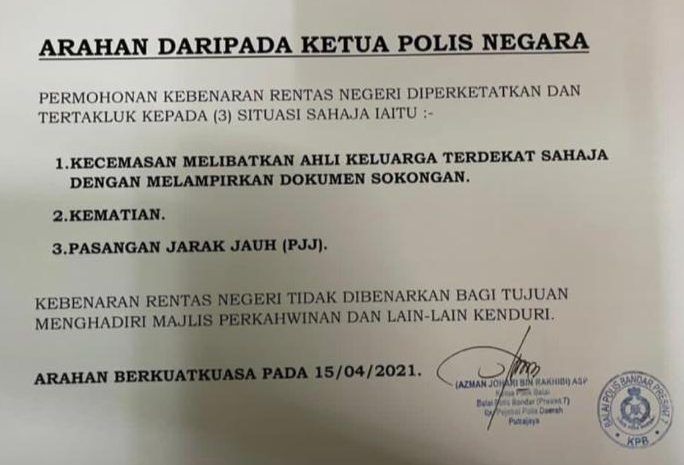 Permohonan rentas negeri pada bulan Ramadan juga telah diperketat. Menurut sekeping gambar yang tular tentang arahan Ketua Polis Negara tentang kebenaran rentas negeri, tiada lagi kebenaran rentas negeri akan diberikan bagi tujuan menghadiri majlis perkahwinan dan lain-lain kenduri.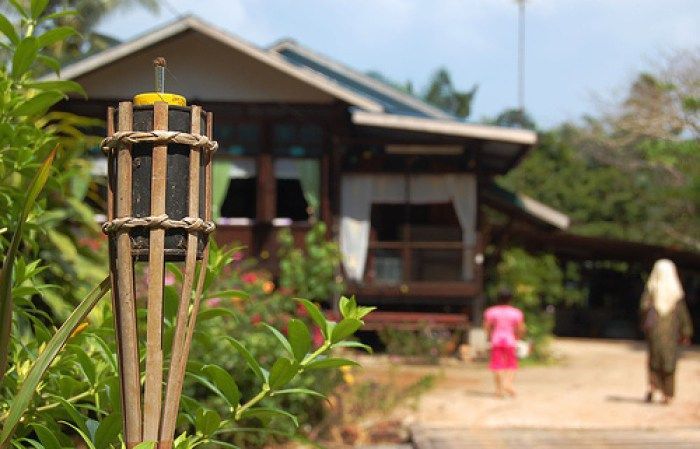 Nampaknya dua tahun berturut-turut lah kita beraya tanpa balik kampung. Tapi nak buat macam mana, vaksin pun belum dapat lagi jadi kena sabar lah sedikit. Bagi mereka yang dah servis kereta dan siap dengan kelengkapan untuk pulang ke kampung, sebaiknya tangguhlah dulu hasrat anda. Kalau kena tahan nanti tak pasal pasal nak kena bayar duit raya (saman) kat kerajaan pula!
---
---
---
---
Comments