More Roadblocks In PJ During MCO – Likely To Extend Beyond April 14th
Auto News For those of you who live in the PJ – that is, on the side closer to Kepong – you are going to face a number of new roadblocks and full on road closures that are designed to control the flow of traffic and limit the distance travelled. From midnight on April 10th, Mutiara Damansara and Damansara Perdana will have their entry points from the Penchala Link and LDP closed off. Yes, this includes IKEA as well.
Coming out of the area will still be possible, although there will be roadblocks to check the purpose of travel for those using the roads. Keeping everyone at home at this point in time is critical to slow the rate of transmission of COVID-19, and a key part of that is also limiting the flow of traffic unless absolutely necessary.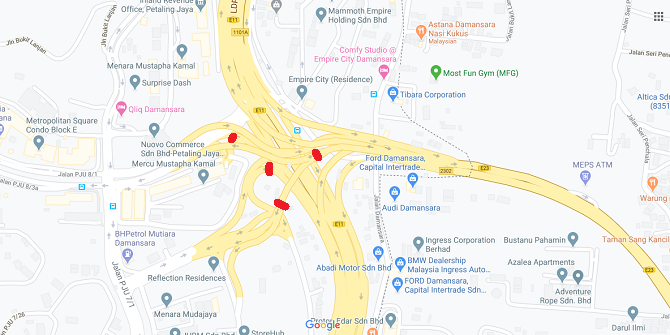 But the main takeaway point is this – with these new road closures and roadblocks in place, we can expect the MCO to be extended beyond April 14th. The Ministry of Health is supposed to make an announcement tomorrow regarding any extension of the MCO, but with these plans in place it is more probable than not.
That being said, there is a possibility that businesses will slowly be allowed to operate in a limited capacity even with the extension of the MCO. As hardware stores have been given permission to open two days a week, we can expect the government to extend this to other kinds of retail outlets or businesses.
With the MCO likely to extend to the end of the month, we urge everyone to stay safe and limit your outdoor excursions to a minimum. If we all pull our weight, we can help to isolate those who are unfortunate enough to get infected and slow the rate of transmission.
---
---
---
---
Comments