All-New C-Segment Proton Sedan In 2021? Not Happening
Insights In case you were holding your breath in hopes of Proton readying an all-new model launch for 2021, save yourself the pain and disappointing oxygen starvation later and just accept - right now - that that isn't happening. Exhale.
---
Looking back at our firstborn national automaker's roadmap outlined back in 2019 at the launch of the big Saga facelift, this year should see the reveal and launch of a new C-segment sedan as part of their target to introduce a new model to market each year between then and 2023. So many possibilities.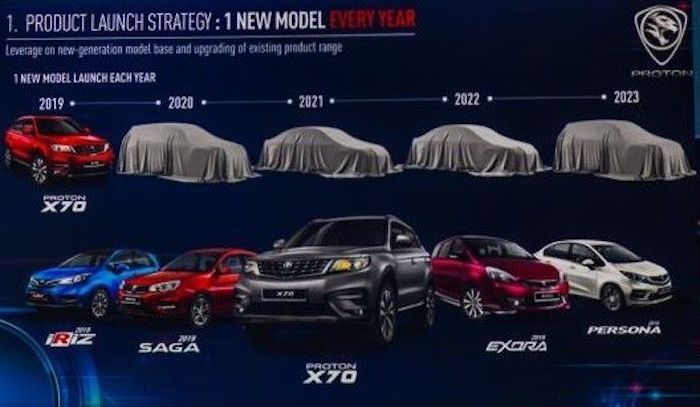 We're only guessing when it comes to the what category this newest incoming model falls into as Proton themselves, and CEO Li Chunrong, were clever enough to stop short of actually specifying it.
Looking at its covered shape and its longer end-to-end profile compared to the X50 on its left, there's little doubt that this is no SUV but likely a midsize four-door to replace the now discontinued Proton Preve, a nameplate which might not be making a return. Instead, how about resurrecting the Waja or Perdana name - perhaps a Prewaja or Supridana S?
But who knows, they might surprise us with an all-new MPV model instead.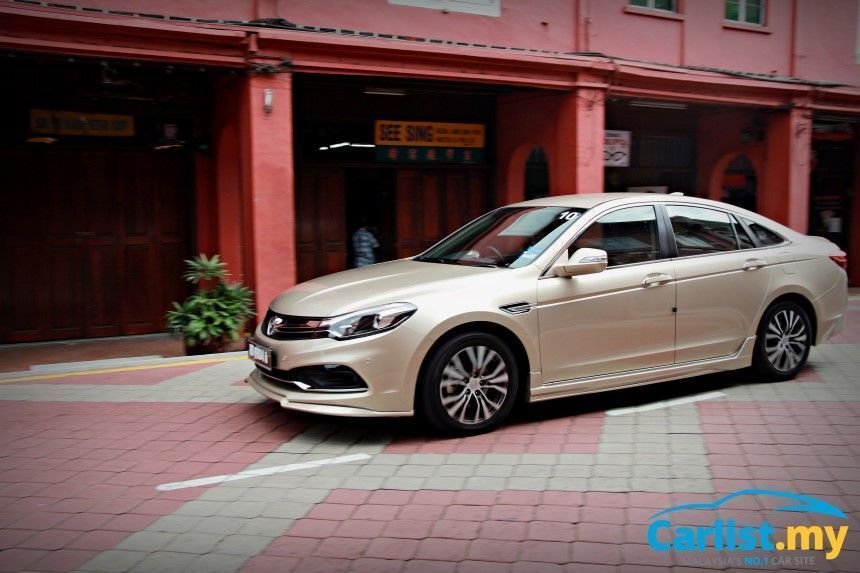 Though the brunt of disruption caused by the COVID-19 outbreak was confined to 2020, this year isn't yet witness to the recovery many of us were hoping for. All over the world, industries are still struggling to resume normal operations with restrictions on movement and workplace headcount remaining the norm. Meanwhile, the majority of businesses that saw only minimal direct impact have yet to experience a bounce-back due to a hesitant economy.
Making matters worse, as previously reported, a global shortage of computer chips have drastically limited production of everything from the hottest new gaming consoles to cars as both require a steady supply of semiconductors that are getting harder to come by.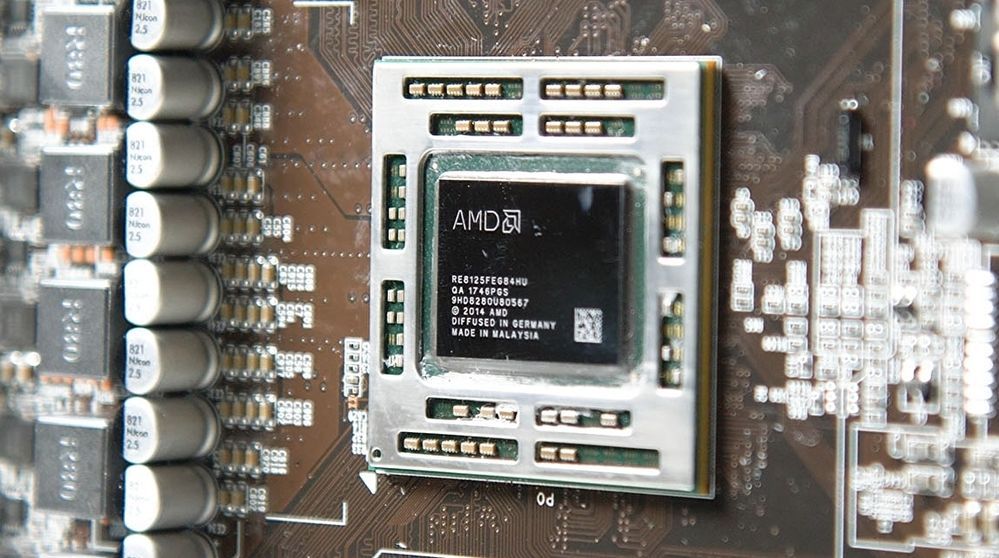 Even if you disregard that, Proton wasn't exactly having the easiest time fulfilling deliveries of the X50 with dealers instructed to temporarily halt bookings of the entry-level variant to streamline output from its Tanjung Malim plant. Seven months since launch and customers are still being asked to endure a 6 month waiting period. In the midst of all this, how are Proton expected to launch another all-new model?
Theoretically, should the car's development/localisation process be proceeding on schedule, nothing is stopping them from releasing a couple of teasers to jump-start the hype train. However, Proton, at this juncture, should really be concentrating on the X50 and the many orders they've taken for the B-segment SUV. We can wait until 2022.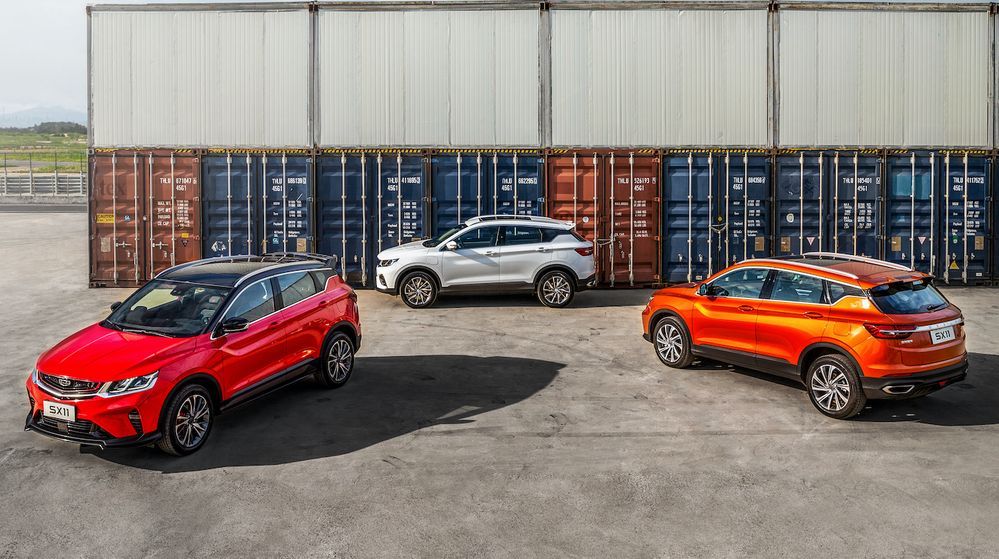 Embarking on another launch in 2021, even if delayed until the very end of the year, would mean taking on more orders and having to cope with more volume, leading to an even more bloated backlog and a whole new crowd of impatient (and vocal) future owners.
That said, one thing that's pretty certain is the Chinese origin of this upcoming C-segment model. Like the X70 and X50, this new four-door sedan will be a rebadged Geely model, cementing the sad reality of Proton's days of in-house design and engineering being truly over.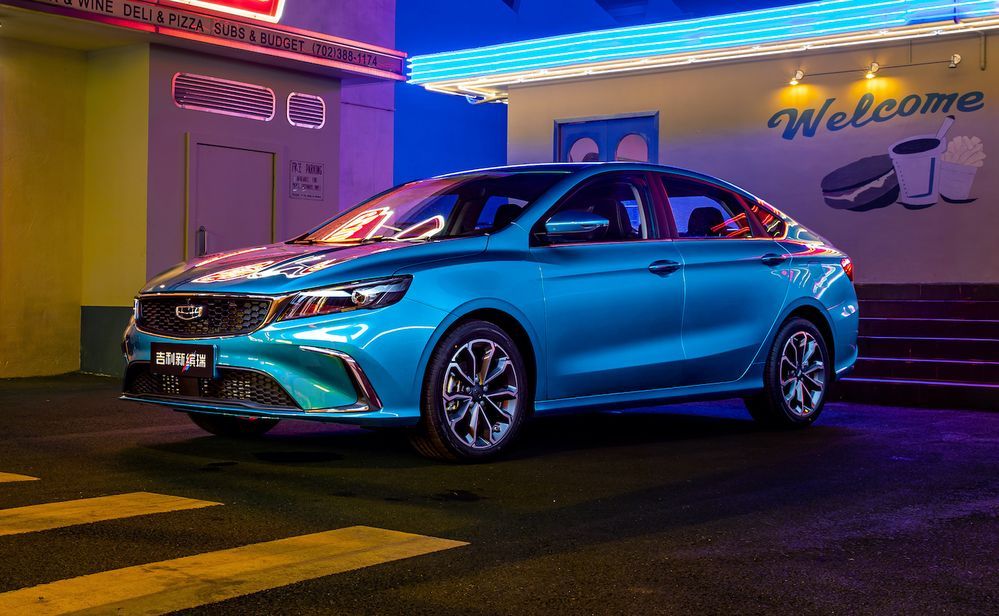 The likeliest candidate to make the Malaysian transition is the Binrui which, upon its launch in 2018, happens to be the first production vehicle built on the Volvo/Geely co-developed BMA platform that also underpins the X50.
Of course, any car that dares to trespass into the territory of the Honda Civic and Toyota Corolla better put up a strong fight as the two remaining Japanese contenders have literally brutalised every other competitor into a full withdrawal. Slow sales and declining interest for the vehicle category in favour of SUVs mean the field is littered with the mangled remains of, among others, the Ford Focus, Peugeot 308, Volkswagen Jetta, and until recently, the Hyundai Elantra.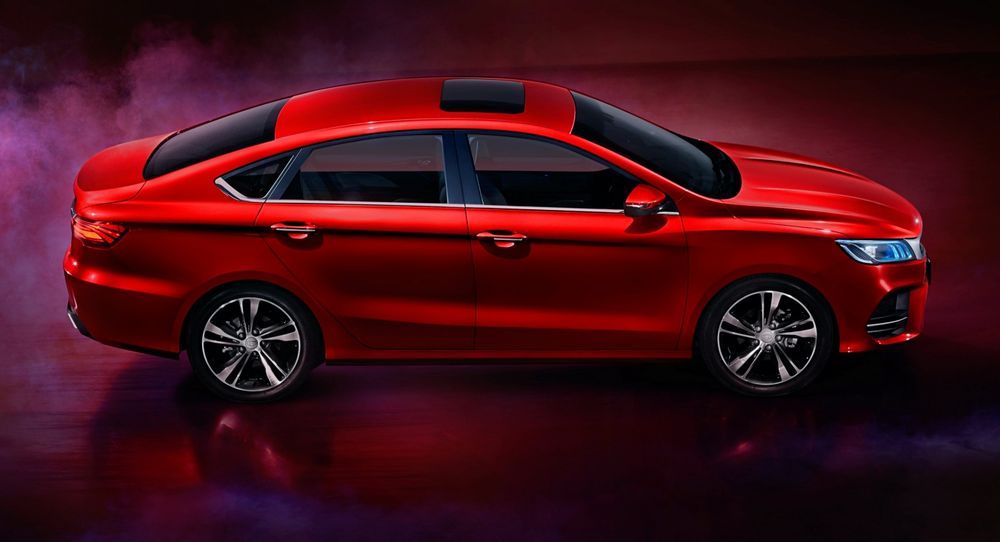 The Geely Binrui, however, does look the part with its sporty fastback profile and support for Level 2 autonomous driving capability. Upon its purported (eventual?) launch, its combination of price relative to a generous level of standard equipment would give it a significant competitive edge, repeating the strategy that proved so effective with the X70 and X50.
However, the Binrui is currently sold with a choice of two engines in its home market of China, none of which have seen any action in Malaysia. Kicking off the range is a 1.0-litre turbocharged 3-cylinder with 136hp while the other is a turbocharged 1.4-litre four-cylinder that, despite having a larger displacement and an extra cylinder, produces less power at 133hp.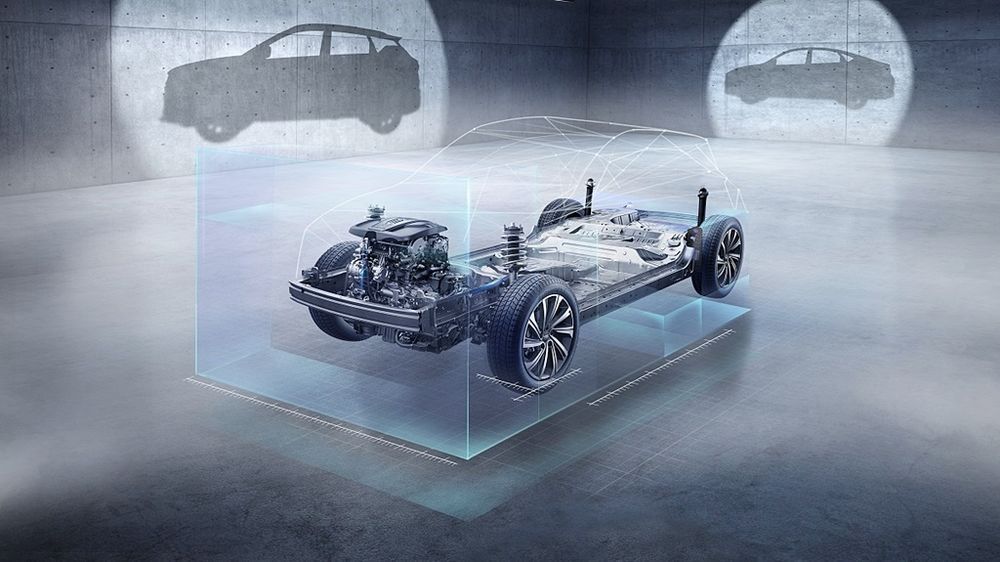 Output aside, and apart from a possible plug-in hybrid combination paired to the 1.0-litre mill, it's hard to see where any of those engines fit within Proton's current range and pipeline, meaning that, for the sake of streamlining, it would make much more sense for the yet-unnamed Malaysia-spec four-door sedan to have the X50's 1.5-litre TGDi engine and dual-clutch transmission transplanted in.
There's certainly quite a bit to look forward to with Proton's next all-new model, and it is refreshing to take a break from seeing wave after wave of SUVs come to market. Again, referring to Proton's own timeline from late 2019, we're not due for another high-riding sibling to the X70 and X50 until 2023. With the way things are going, expect that to be nudged to 2024.


For more latest car news, reviews, car buying guides and videos visit us at Carlist.my Auto News.
Check out all the best new & used car deals in Malaysia at Carlist.my.
Sell your car fast with the best offer? Visit us at CarlistBid.my.
Get the latest new car promotions at New Car website now.
---
---
---
---
Comments