My Most Reliable Car Has Been My 2012 Peugeot 308 1.6 THP
Insights Now before you think this article is clickbait - it isn't, I actually really do mean it, my most reliable car over this past year has been my 2012 Peugeot 308 1.6 THP, so indulge me, an owner to regale you with stories of how brilliant the car is to drive, how it's not-so-cheap to maintain but ultimately why I wouldn't sell it for anything else!
---
So before we embark on the story of the Pug, how did it come to get the title of 'most reliable'? You must own an Alfa Romeo and a Fiat for a Peugeot to be your most reliable daily driver? Actually, no. My two other cars are my 'toys', my BMW E36 - a work in progress and my BMW E30 Sedan, which is also a work in progress. Make no mistake on most days I love my Beemers, they both drive on rails, pull hard and my E30 gives me lots of street cred. But when I want fuss-free, attention-free motoring, I reach for the keys of my Peugeot 308.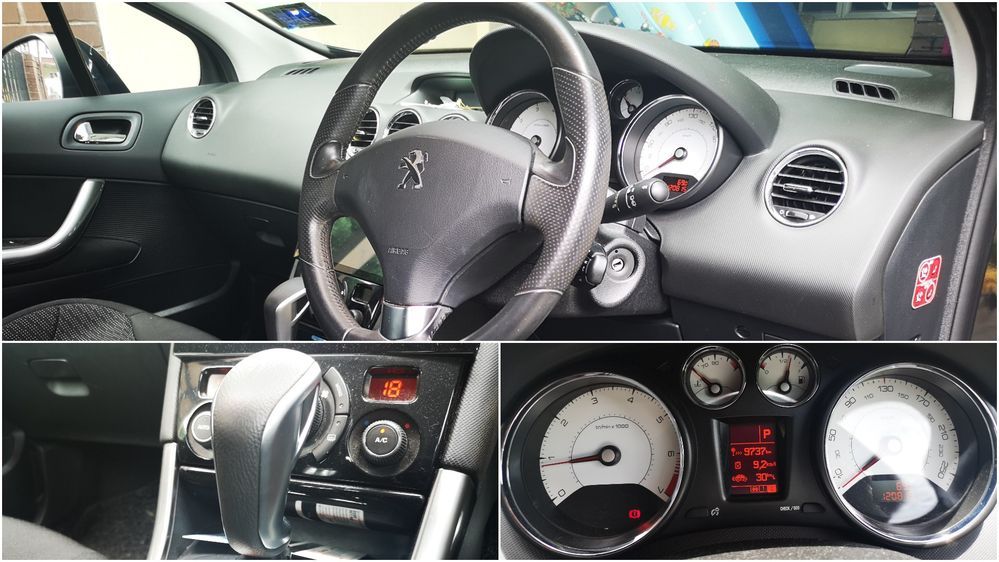 I've driven and maintained my 308 for about two years now. In the space of that two years, I've changed:
Head gasket cover - RM1000
Rear brake pads - RM285
Front brake pads - RM295
Wheel speed sensor x 2 - RM510
Front window wipers - RM180
Car mat - RM190
Air-cond gas refill - RM80
Automatic Transmission Fluid - RM350
The above were one-time repairs/ replacements thus far.
I've serviced the car three times so far and I only use Rowe Fully Synthetic engine oil that sets me back RM285 for 4 litres in addition to a Peugeot oil filter for RM45.
I've had all four tyres changed, aligned and balanced for RM936. I'm currently running Sportiva 225/45/17.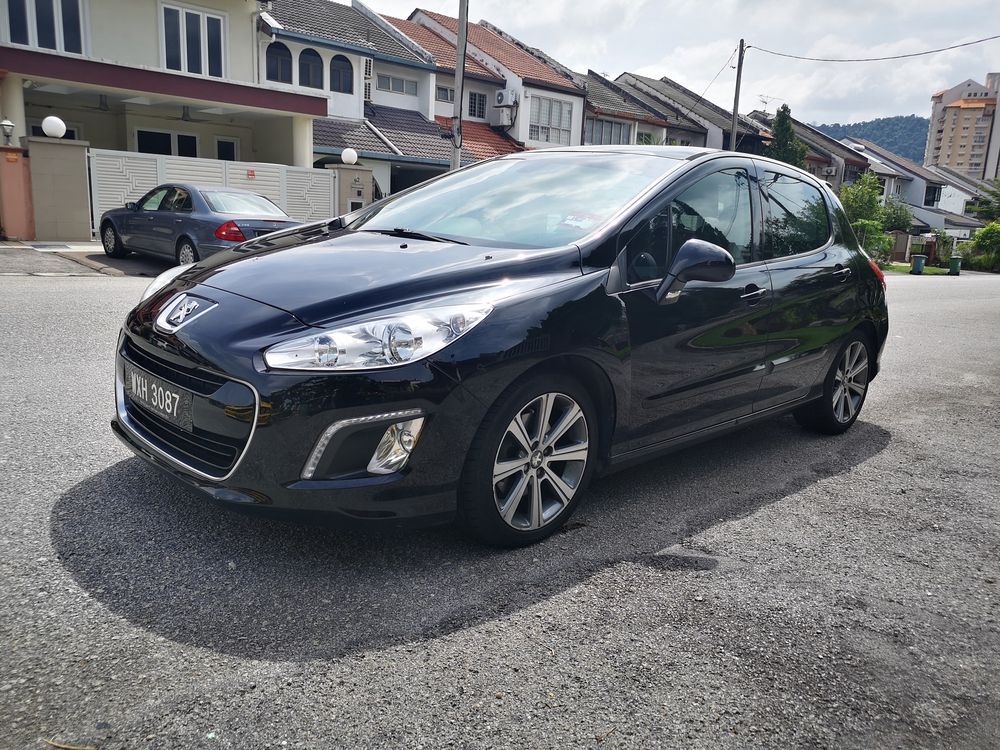 Under recall (May 2020) from Nasim Sdn. Bhd, the compressor, condenser, the associated seals, bearings and hoses were changed at the cost of approximately 3.5k. I paid nothing.
Now putting all these numbers in context is the maintenance of a 2012 Peugeot 308 all that ludicrous really? Is it any more expensive than your BMW E90 or Volkswagen Golf Mk6?
When the Peugeot 308 1.6 FL was first launched here in Malaysia it started from RM102,888 for the VTi and RM121,888 for the Turbo. Today second-hand options can be found from as low as RM15,000.
Some of the notable features of the turbo variant:
156hp, 240Nm of torque
Six-speed adaptive gearbox with Tiptronic and Sport Mode
ABS, EBD, EBA, Isofix, 4 airbags, ESP and DSC
Panoramic sunroof
Automatic dual-zone air-conditioning with rear blowers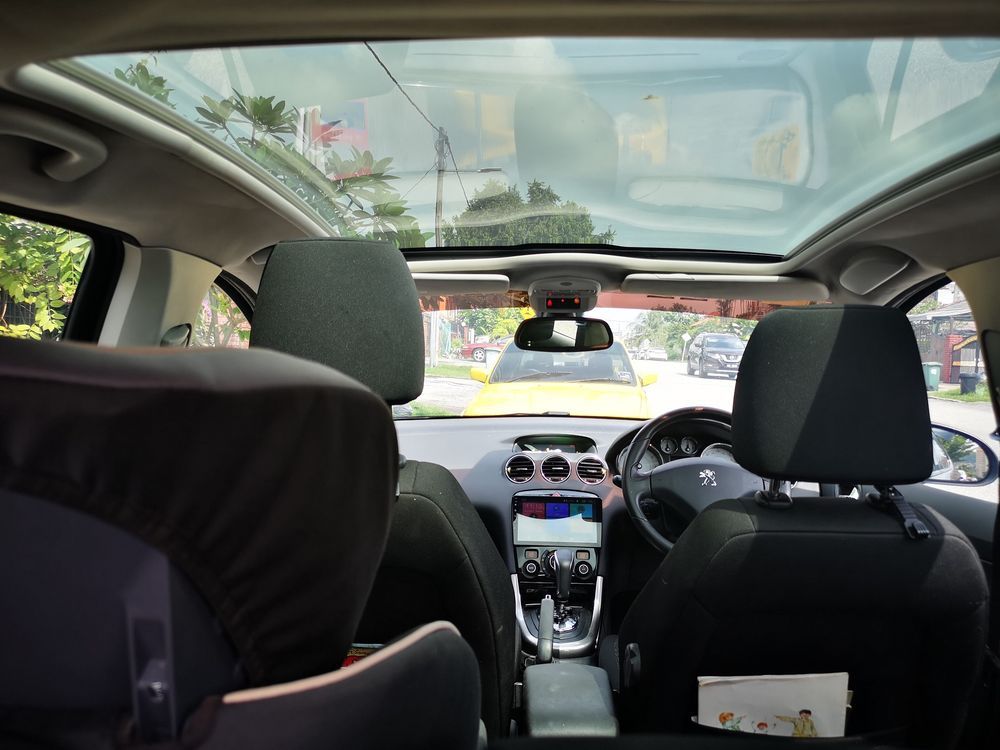 Now before you call this a Peugeot advertisement or me a Peugeot fanboy (I am a little), bear in mind that the plastic and touch surfaces on the 308 are s**tty, flaky and crumble over time. Simply put the interior materials used were just not suitable for our weather and climate. The gear lever literally crumbled in my hands, but fortunately, replacements are inexpensive across Shopee or Lazada. The roof lining sags after a few years (repairs cost about RM400 to glue it back in place),
Below are some of the more common mechanical issues you should look out/ budget for:
HPFP (high pressure fuel pump) - has been known to be problematic, replacements cost approximately 1.7k
Engine oil leak - a replacement package consisting of oil filter housing + turbo lubrication pipe + turbo return hose + labor will set you back approximately RM880
Coolant leak - thermostat most likely needs replacement, approximately RM800
Turbo losing pressure - housing replacement at approximately 1.2k
High carbon build-up - decarbonisation starting from RM488
It's also very important to be informed and to have a community of owners that you can learn from or contribute to, the Peugeot 308 Club on Facebook has been an inexhaustible source of information and guidance. And of course, a reliable mechanic that won't shortchange you. Generally for continental makes, you do need a bit more specialized care, your regular run-of-the-mill bawah pokok mechanic might not have the right diagnostic tools for your Peugeot, Citroen, Renault, BMW, etc. I maintain my car at Bros Auto in Kota Damansara with Kent Wan and Razlan Shah. The approximate prices you see above are courtesy of them. As I have only maintained my Peugeot with them, I cannot speak of other mechanics/ workshops that may be equally proficient. A colleague who owns a Peugeot RCZ has his car serviced at Edar Auto in Cheras and informs me that they are totally adequate for servicing purposes.
My point here is that when you're owning/ maintaining/ thinking of buying an older continental make, it is important to have a reliable trustworthy mechanic, better if they also happen to be close to where you live (you know in case of breakdowns, etc).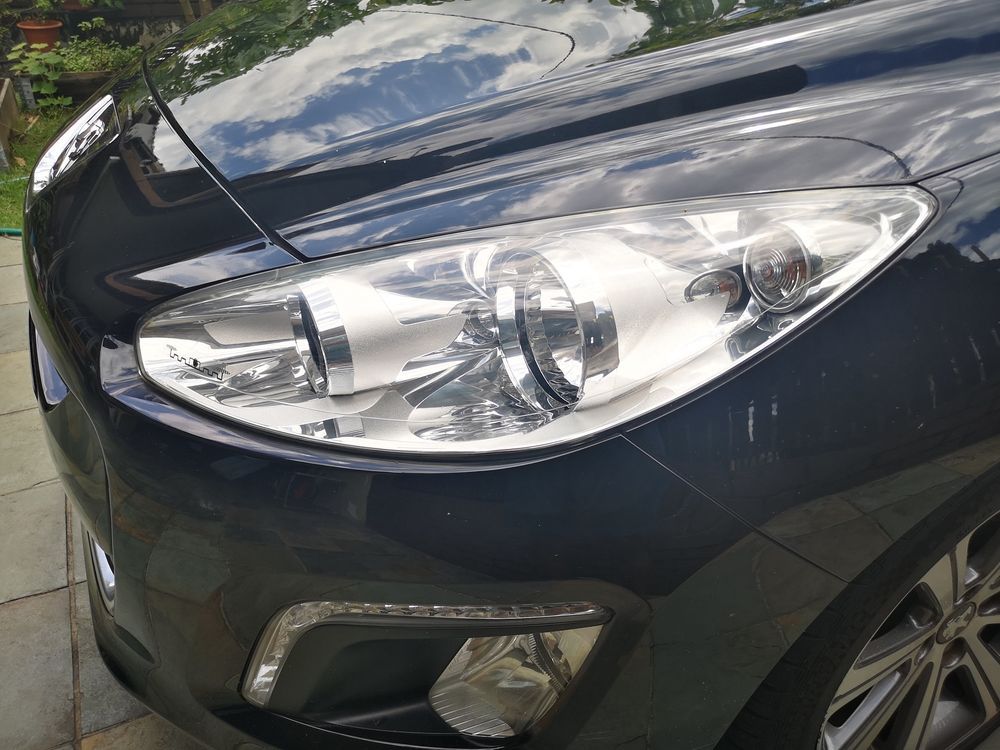 If you've reached this point of the article, then go look back at some of your repair bills, receipts and compare that against the 308. Then benchmark that against its selling price when it was first launched and its resale price today. If that gives you room for pause or makes you consider one, then please test drive a few, refer to the owner's groups for guidance, have it checked thoroughly by a trusted mechanic and then decide if you'd like to have a hot French hatch in your driveway. I've not even touched on the driving dynamics yet but we'll save that for another day.
By the way, road tax + insurance comes up to about RM1000 a year depending on your cover. I opted for the add-in of Special Perils and Windscreen. My go-to insurance is Allianz for all my vehicles mostly because I have a very trustworthy insurance agent that takes care of all my insurance needs.
Yes, there is always a chance you could end up with a lemon or citron as the French call it but if you've done your due diligence then you should be well served for years yet.
If you're a current Peugeot owner and you've not updated your contact details with Berjaya Auto Alliance (the new distributors for Peugeot in Malaysia) then please do so here.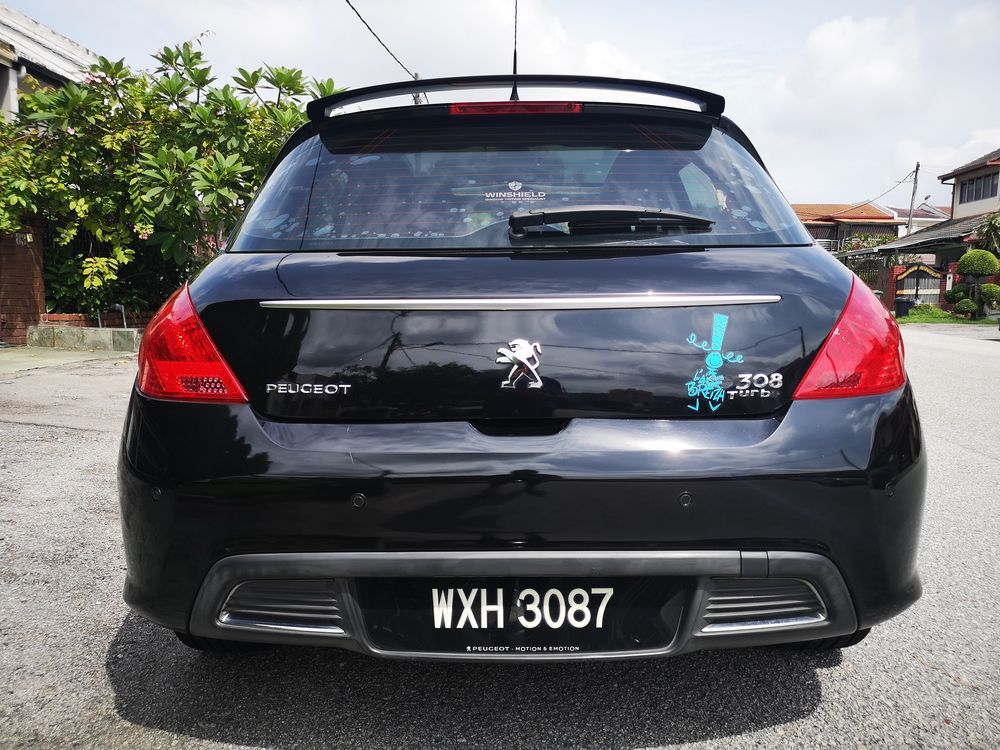 If you decide to buy a 308 then let me know, we can have a teh-tarik and exchange war stories!

For more latest car news, reviews, car buying guides and videos visit us at Carlist.my Auto News.
Check out all the best new & used car deals in Malaysia at Carlist.my.
Sell your car fast with the best offer? Visit us at CarlistBid.my.
Get the latest new car promotions at New Car website now.
---
---
---
Comments