CMCO, Waktu Operasi Mamak Dan Perkhidmatan Penghantaran Makanan Dilanjutkan
Auto News CMCO dilanjutkan bagi negeri Selangor, KL, Johor, Kelantan dan Pulau Pinang sehingga 28 April dan bagi anda yang rindu nak sahur di mamak, say no more kerana kerajaan telah membenarkan operasi kedai makan, warung, gerai serta perkhidmatan penghantaran makanan dilanjutkan sehingga jam 6 pagi sepanjang bulan Ramadan.
---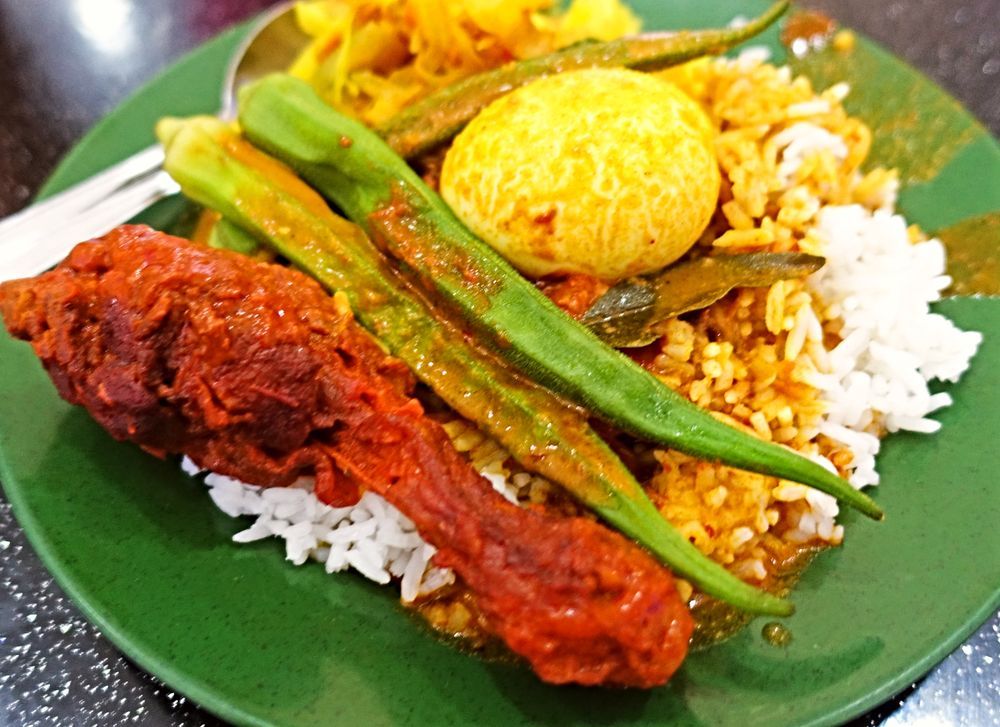 Menteri Kanan Pertahanan Datuk Seri Ismail Sabri Yaakob berkata keputusan itu dibuat bagi memudahkan mereka yang berpuasa untuk mendapatkan bekalan makanan untuk waktu sahur, terutama bagi golongan bujang.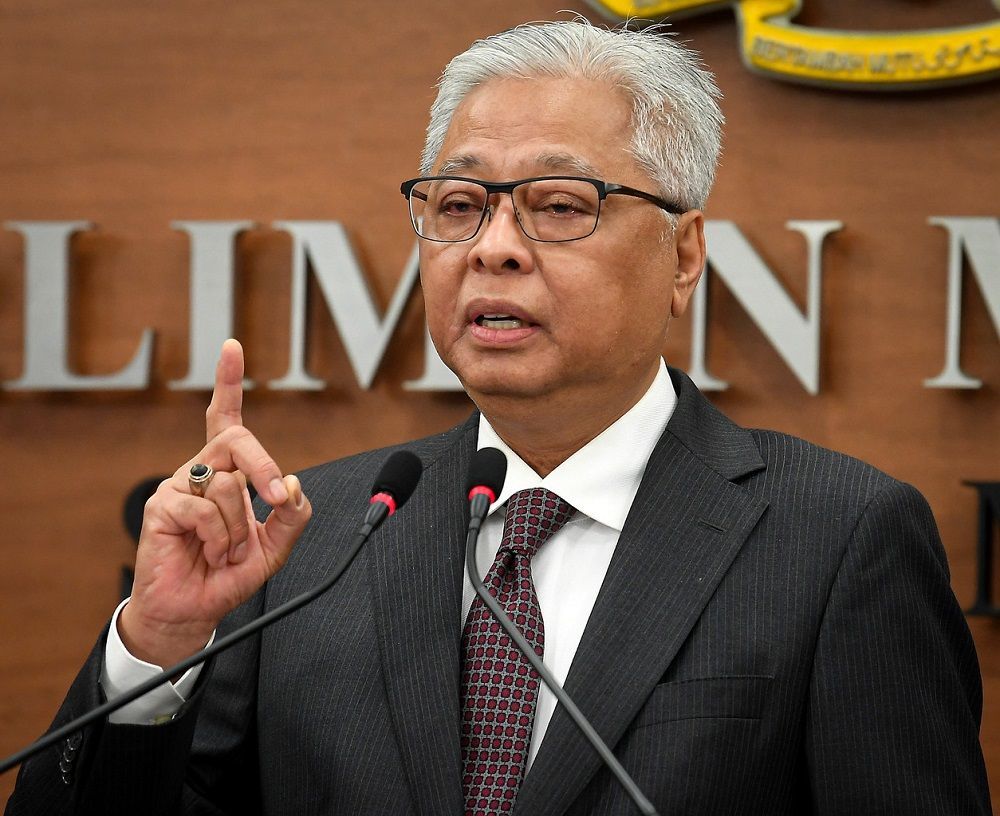 *Kredit foto: Malay Mail
Sebelum ini, kedai makan dan restoran diberikan kebenaran beroperasi dari jam 6 pagi sehingga 12 tengah malam sahaja. Jika semua kedai makan tutup pada jam 12, maka sukar bagi warga bujang untuk mendapatkan makanan sebagai sahur.
"Selepas mengambil kira semua pandangan serta keperluan orang bujang mendapatkan makanan bersahur, maka mesyuarat bersetuju semua restoran, warung, gerai kedai makan atau kedai kopi serta perkhidmatan makanan dilanjutkan sehingga selepas waktu sahur iaitu sehingga jam 6.00 pagi," jelasnya dalam sidang media harian Perintah Kawalan Pergerakan (PKP) semalam.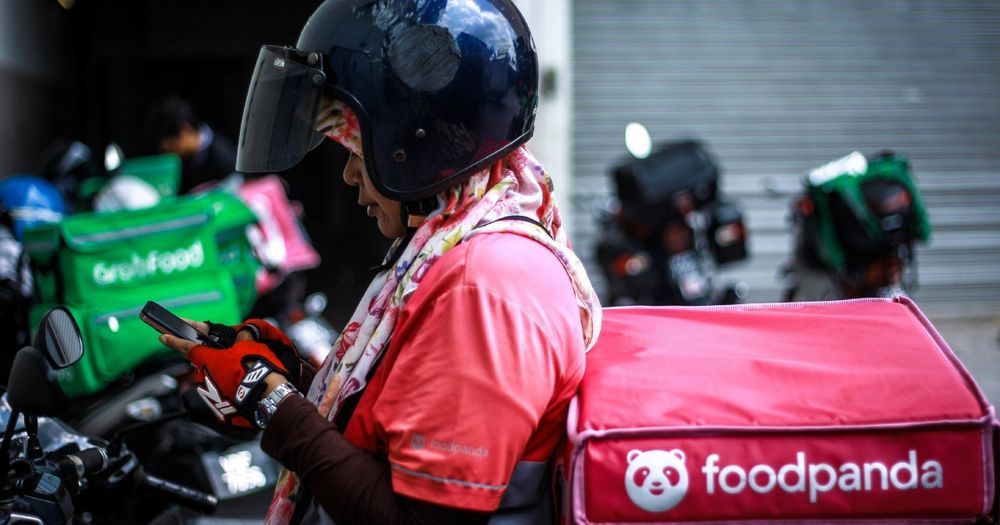 Meskipun kedai makan serta restoran telah diberi kebenaran untuk beroperasi sehingga 6 pagi, setiap premis wajib mematuhi segala prosedur operasi standard (SOP) yang telah ditetapkan oleh kerajaan sebelum ini.
Selain daripada kedai makan dan restoran, Sidang Khas Majlis Keselamatan Negara turut bersetuju untuk memberi kebenaran kepada majlis berbuka puasa serta aktiviti beribadah seperti solat terawih dilakukan ketika bulan Ramadan. Aktiviti solat sunat terawih di masjid dan surau juga perlu patuh terhadap SOP yang telah ditetapkan oleh kerajaan.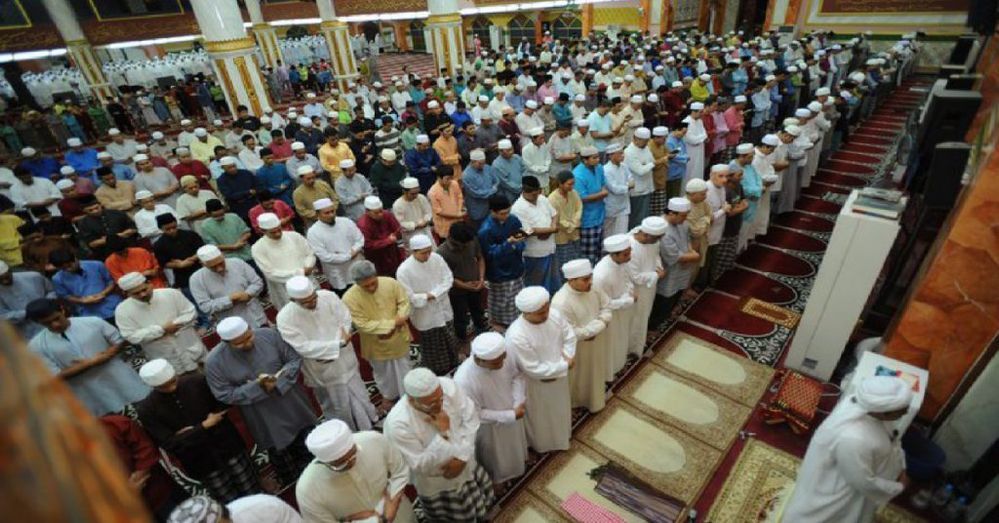 "Untuk majlis berbuka puasa sama ada di pejabat atau dalam dewan, di kawasan PKPB perlu 50 peratus daripada kapasiti sebenar manakala PKPP (Perintah Kawalan Pergerakan Pemulihan) 100 peratus mesti mempunyai penjarakan sosial," katanya lagi.
Walau bagaimanapun, awal pagi tadi kelihatan masih banyak kedai makan yang tutup meskipun telah diberikan kebenaran untuk beroperasi. Mungkin kerana pengumuman mengejut kerajaan ini sehinggakan pengusaha kedai makan tidak bersedia untuk melanjutkan waktu operasi mereka.
Diharapkan hari-hari selepas ini, semakin banyaklah kedai makan yang beroperasi sehingga jam 6 pagi. Makan-makan juga, yang penting, SOP kena jaga!
Sementara itu, Selangor, Kuala Lumpur, Johor, Pulau Pinang, Kelantan dan Sarawak kekal berada dalam dalam kawasan Perintah Kawalan Pergerakan Bersyarat (PKPB) berikutan bilangan kes jangkitan COVID-19 yang masih tinggi serta zon merah yang banyak.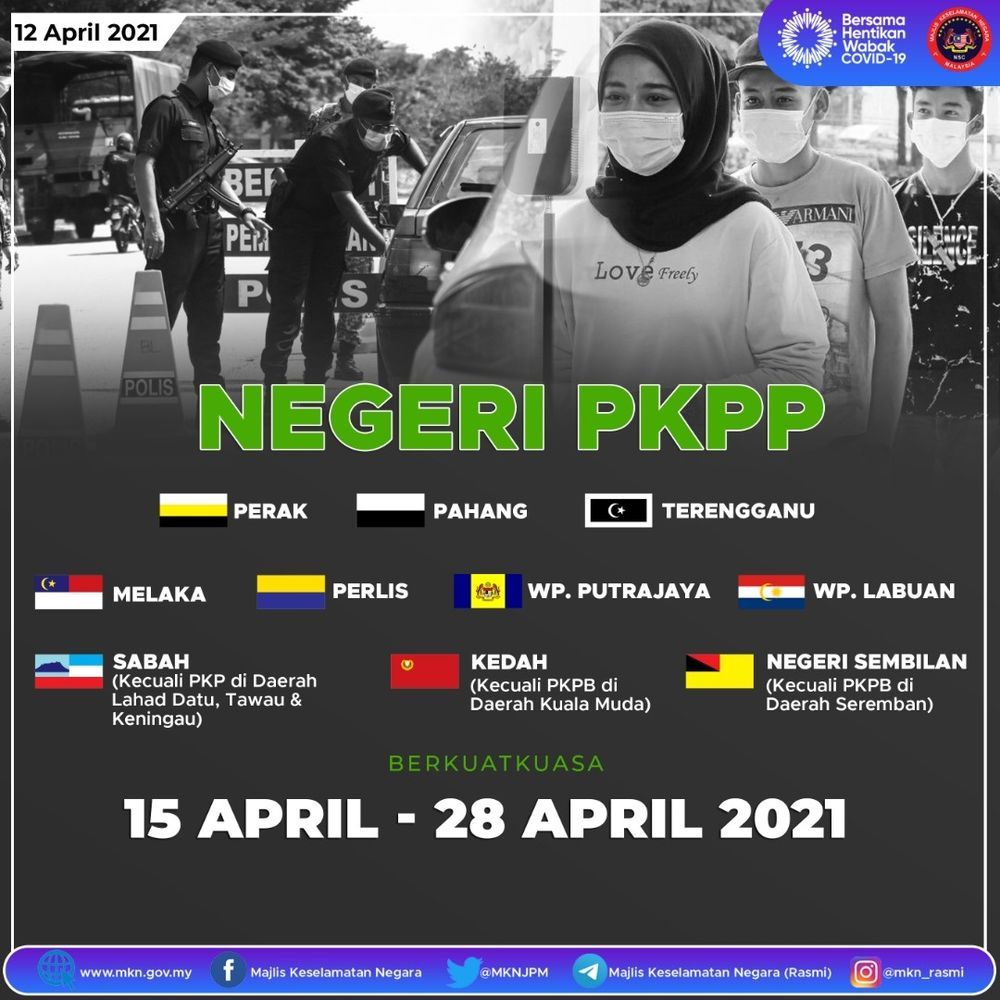 Ismail Sabri berkata, sebanyak 10 negeri dan wilayah lain pula berada dalam Perintah Kawalan Pergerakan Pemulihan (PKPP) iaitu Perlis, Kedah, Perak, Melaka, Negeri Sembilan, Terengganu, Pahang, Sabah, Putrajaya dan Labuan.
Pengekalan dan penukaran status bagi negeri berkuat kuasa mulai 15 April hingga 28 April kecuali di Sarawak yang bermula esok hingga 26 April nanti.


For more latest car news, reviews, car buying guides and videos visit us at Carlist.my Auto News.
Check out all the best new & used car deals in Malaysia at Carlist.my.
Sell your car fast with the best offer? Visit us at CarlistBid.my.
Get the latest new car promotions at New Car website now.
---
---
---
---
Comments