 Dear Ferrari,
I know you and I don't see eye to eye sometimes. In the past I had accused you of riding on the power of your own brand to prop up your parent company's ailing brands, described Enzo Ferrari as a colossal snob just like your PR department, and that I bow my head towards Maranello once a year while rooting for Porsche on the other 364 days.
But if there is one thing that really irks me is the names you have been giving your cars as of late. Your latest gift to the world, the 812 Superfast, broke the internet quicker than a Kardashian's rear end. However unlike a Kardashian there was plenty of substantial things underneath to get really excited about.
Similar power figures from a naturally-aspirated V12 engine as that of the engine from your super-exclusive LaFerrari. 0 to 100km/h in 2.9 seconds, which is immensely quick for a rear-wheel drive GT car. And not to mention it is dripping with technology from the F12tdf. How can you not be excited by such a collection of figures all wrapped up in a sexy body that could only have come from Italy?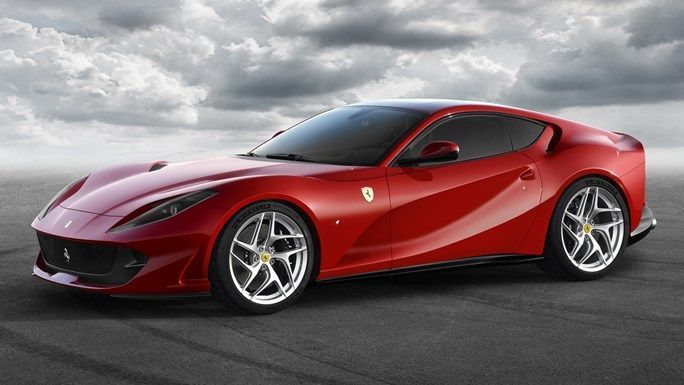 Yes, I know that the name 'Superfast' is deeply rooted in Ferrari lore.
Its name came from your famed 'America' series of grand tourers in the 1950s and 60s, with the range-topper being called the Superfast. And if it was intended to stir a frenzy on the internet, you couldn't have done a better job short of naming your car after an explicit expletive. Oh wait, you already did that you magnificent bastards.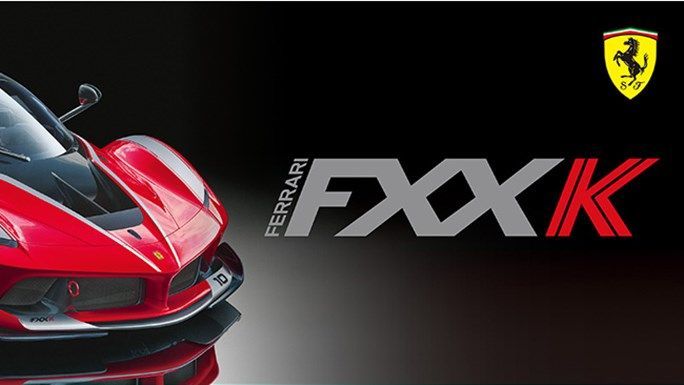 It also stands to reason that the Superfast, or the Superamerica, moniker came from a time when your founder, Enzo Ferrari couldn't be all that bothered about the cars he was selling, as it was nothing more than a means to an end to fund his racing team. It was well known that he looked upon his road car customers with the same sort of disdain a Roman emperor looks upon the uncivilised barbarians his empire was about to trample over - nothing more than a necessary annoyance in the way of his path to greater glory.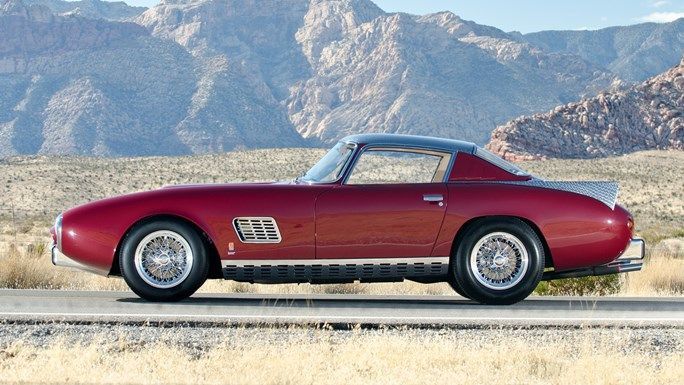 So it stands to reason that Enzo himself spent about two seconds thinking up a name for a range of cars he had designed to appeal to customers in America with the least imaginative name, right before delving back into his true love for racing cars.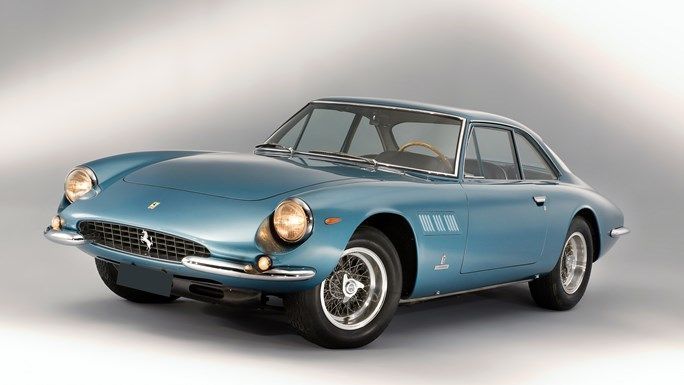 Case in point, while the 250-family was full of icons such as the 250 GT SWB, 250 Testarossa, and not forgetting the greatest of all the 250 GTO, its ranks boasted a version known as the 'Export'. In retrospect maybe LaFerrari doesn't sound so bad after all.
But since old man Ferrari shuffled off from his mortal coil, you had a knack for giving sexy names to your road cars. The Testarossa, the Mondial (which was French for 'global' admittedly), the Challenge Stradale, the Scuderia, the Aperta, the Italia, and all manners of lovely sounding towns and locations that were significant to your history. Even if Maranello is nothing more than an industrial estate, or Modena is just a quaint little city, it sounds like the birthplace of everything beautiful in the world.
Then came the FF. I understand that it was your first four-wheel drive model, and to highlight its seating for four, you called the FF, which was an acronym for Ferrari Four. Wow, now that's as groundbreaking as the tech beneath.
I get it that Quattro was already a well-established name elsewhere, but that is beside the point. It was a plain acronym, for a name that is in English - the language of the people who told your beloved Pope to kindly 'bugger off' over a divorce case. After the FF it would seem that someone in your marketing department caught the hashtag craze by eliminating spaces from the names of your cars. Names like the LaFerrari, the F12berlinetta and F12tdf, and the what-in-god's-name GTC4Lusso, looked more suited for Instagram and Facebook, rather than Road & Track. But maybe that was the whole point in today's Snapchat generation. Ain't nothing worth talking about if it isn't punctuated by a '#'.
Just as I've impotently ranted before, names do add some glamour to a car. A name like the S-Class sounds only as premium as a penthouse suite of a luxury apartment, whereas a name as romantic as the Phantom serves as a more befitting title for the address it is at.
And Superfast doesn't really sound as exotic as your back catalog of names. Heck, even taking the name of one of your favourite coachbuilders, Carrozzeria Scaglietti, just sounds so arousing, even if the car that wore it looked like a bit of a peasant inbred.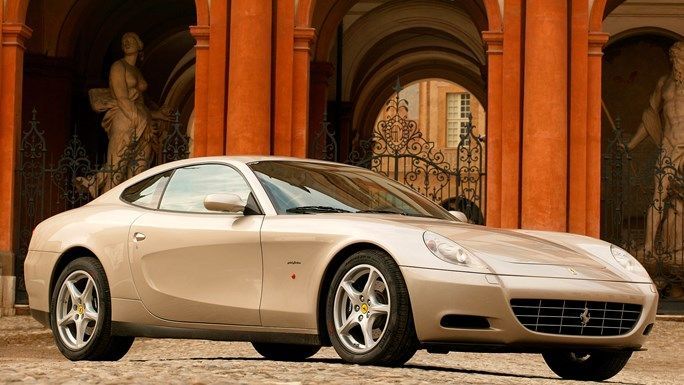 To be honest, one of the reasons why people would buy an Italian car, with its tenuous grasp on things like reliability and practicality, is because of its Italian name. That latin phrase sounds so much more interesting as it rolls off your tongue over a dinner conversation. "I drive an Alfa Romeo Giulietta" just sounds so captivating to your audience. Most people would think you are driving something way more interesting than a 6-Series, XKR, or 911. Even though it is - in many respects - a pretty crap competitor to the Volkswagen Golf.
Of course, the latin version of Superfast, Super Veloce, was already taken by those tractor-building upstarts from Sant'Agata, but maybe you can tone it down a notch. You don't need 'Super' after all. Veramante Veloce already sounds pretty stirring if you ask me.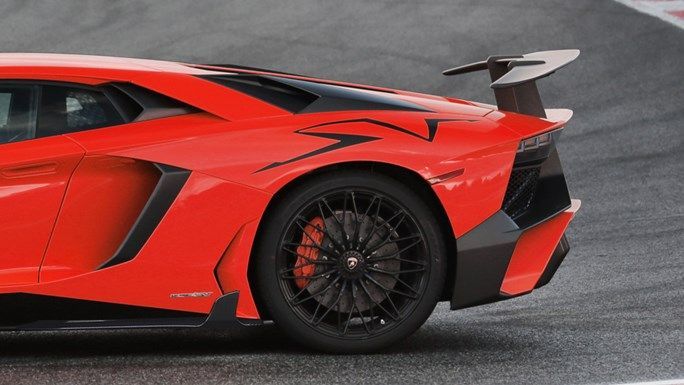 Then again, what do I know?
Even though a new Ferrari will always grab headlines, maybe a blatantly ironic name will grab more headlines than the myriad of newsflashes on super fast Bugattis and Teslas that seem to come up now. And not like opening up a suggestion box would improve things. After all the last time you did that you got the F14T Formula One car - a superb underhanded slap in the face to remind you that no matter how successful you are you will always be FIAT's b*tch, makers of the super exciting Multipla.
Who knows, maybe this time around it might have ended up with Ferrari McFerrariFace. Because the internet is always on a one-way ticket to explore the limits of irony.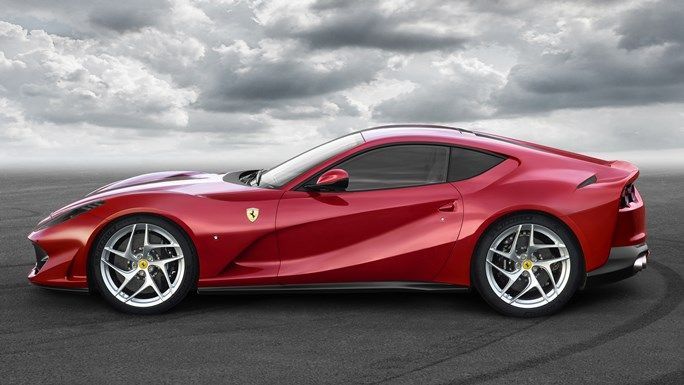 ---
---
---
---
Comments