Manchester United Team And Their Cars And Why Ole Refuses to Park In The Gaffers' Space
Insights The Manchester United team is known for their flashy cars, but you'd be surprised at some of the more humbling choices and the stories behind the cars.
---
Footballers and cars go hand in hand like grass and football boots, and while some accuse Manchester United players of lacking imagination in their choice of vehicles, we can assure you that not all of them turn up to Carrington in G-Wagons, making the training ground look more like an army camp, rather than a place where footballers train.
So without further ado, let's take a look at some of the cars that the United players drive.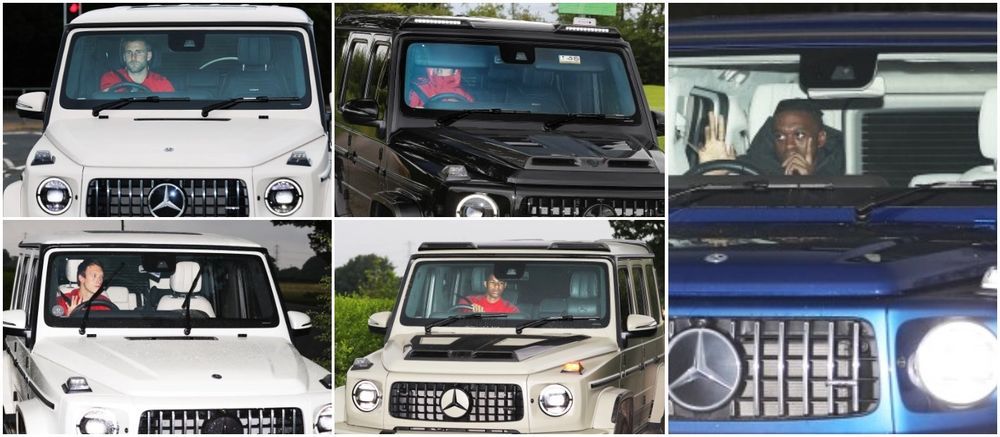 Image credit: The Sun UK
Mercedes-Benz G-Wagon
Players: Luke Shaw, Aaron Wan-Bissaka, Phil Jones, Dan James, Marcus Rashford
The Mercedes-Benz G-Wagon is one of the most iconic cars ever built. While they are more of a Chelsea tractor these days, they were once known for their indestructible engineering, which is why at least 44 militaries, including Britain and the USA had them as part of their Arsenal. The modern footballer's G-Wagon usually comes with pre-activated heated seats, 22" rims with around 900 horsepower (BRABUS G-Class V12).
Fiat 500 Abarth
Player: Sergio Romero
Despite being Manchester United's third-choice goalkeeper, the Argentinian international footballer is reported to earn around RM400k a week, which tells us he can definitely afford a more flashy car than the Fiat 500 Abarth. Could be he's more of a sensible and frugal person than his teammates. The Fiat Abarth is no slouch tho as it churns out 160 HP from a 1.4-litre turbocharged engine.
MINI Cooper S & Mini Cooper S Countryman
Players: Bruno Fernandes and Nemanja Matic
Okay, these might not be the only cars that these United midfielders have, but they have been seen driving their MINIs plenty. The Sun newspaper in the UK historically once claimed that Nemanja Matic's MINI was hindering his injury recovery, stating that his 6ft 4-inch frame is being crammed up in a MINI. Actually, you'd be surprised how spacious these modern MINIs are, so go have a look-see if you get a chance. After the lockdown of course!
Image credit: The Sun UK
Volvo XC40
Ever since his playing days, the baby-faced assassin has always been known for his quiet and humble demeanour and it seems like it has continued over in his later days.
Now the manager of Manchester United, Ole Gunnar Solskjaer probably doesn't have time to be messing around with flashy cars as he is busy managing the underperforming team and pressured to get United back to their glory days. Apparently, the Norwegian will not park his XC40 in the manager's spot at the club's training ground as he believes it still belongs to his former gaffer, Alex Ferguson.
Rolls Royce Wraith
Player: Paul Pogba
Given his flamboyance off the pitch, it's no surprise really that Manchester United's French Midfielder has a limited edition Rolls Royce Wraith Black Badge in his collection of cars. This particular car however is infamous because of what happened to it.
In the UK, you must register your car with the DVLA (UK's version of JPJ) and fit them with UK plates within six months of being brought into the country. Pogba never did that and was caught driving around in it with Monaco plates near Manchester airport. The police impounded the car and Pogba left it unclaimed for 270 days before sorting it out. Apparently, Pogba racked up storage costs estimated to be around RM20k.
Life of a footballer aye!
---
---
---
Related News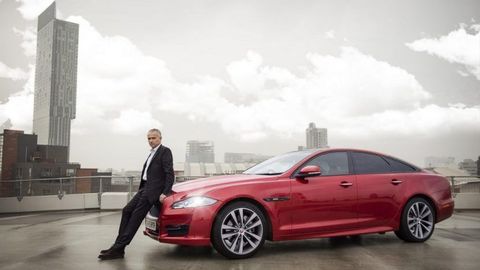 Auto News
Jaguar and the manager of Manchester United Football Club Jose Mourinho have once again teamed up for an ad by the British carmaker, promoting the XJ ...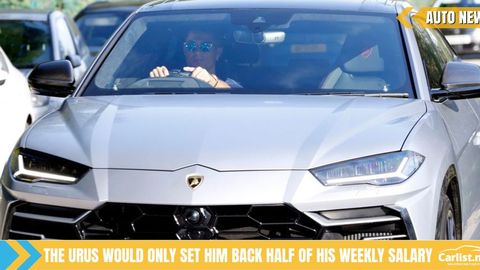 Auto News
Football legend Cristiano Ronaldo attends Manchester United training session in a silver Lamborghini Urus, a super SUV worth 170,000 pounds ...
---
Comments